It's safe to say that 2020 has been a year to remember. In addition to Disney World's historic temporary closure, several events have happened at the parks and resorts that certainly fit the bill for what you would expect in a year like this!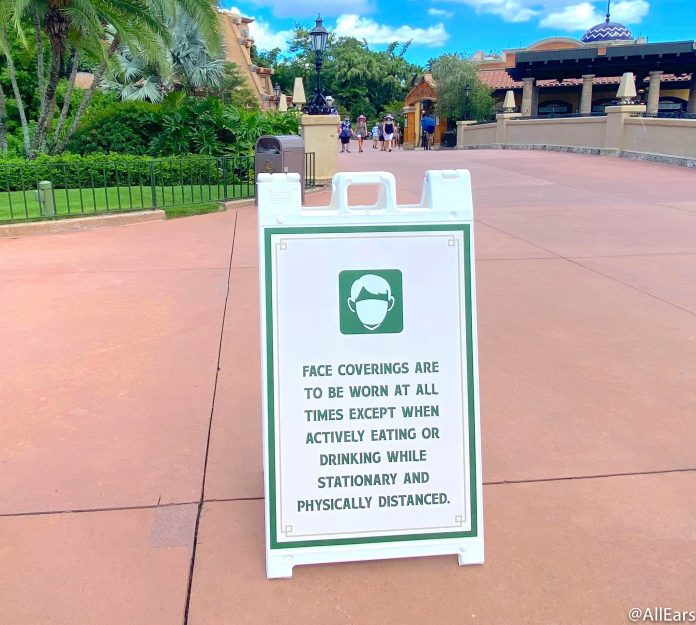 Let's take a look back at some of the moments throughout the year that served as a clear reminder that the year is, in fact, still 2020.
That time Elsa "checked out" for the day on Frozen Ever After.
We're starting off with a true 2020 gem. Who else remembers when Elsa got a little tired of singing "Let It Go" continuously all day long?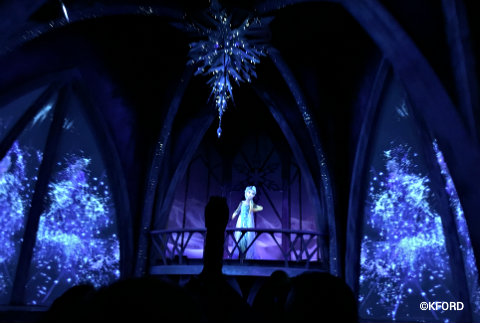 This video appeared of guests riding Frozen Ever After in EPCOT, and let's just say…Elsa wasn't really feeling it that day. Rather than go all-out in this climactic moment in the ride, Elsa decided to half-heartedly raise her hand. It almost looks like she's just waving "bye bye!" to the boat!
Even Elsa is tired of singing Let it Go. I'm dying over the hand gesture 😂😂😂😂 pic.twitter.com/zkS8j4qbYE

— ✨Christie ✨ (@christier0408) September 1, 2020
John learned an important lesson in kitchen safety on Carousel of Progress.
If you thought Elsa was having a bad day, just wait until you hear about the experience that our friend John encountered on Carousel of Progress.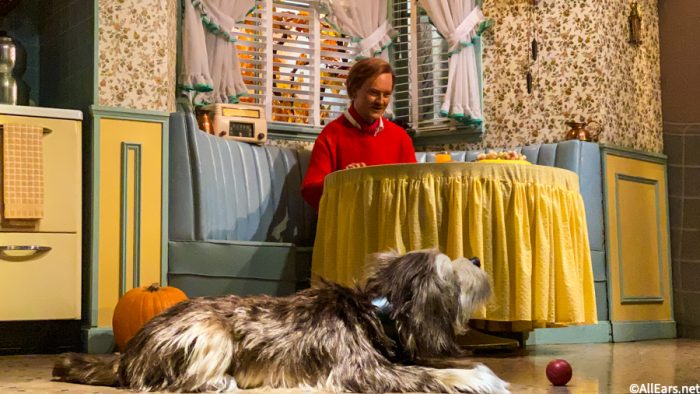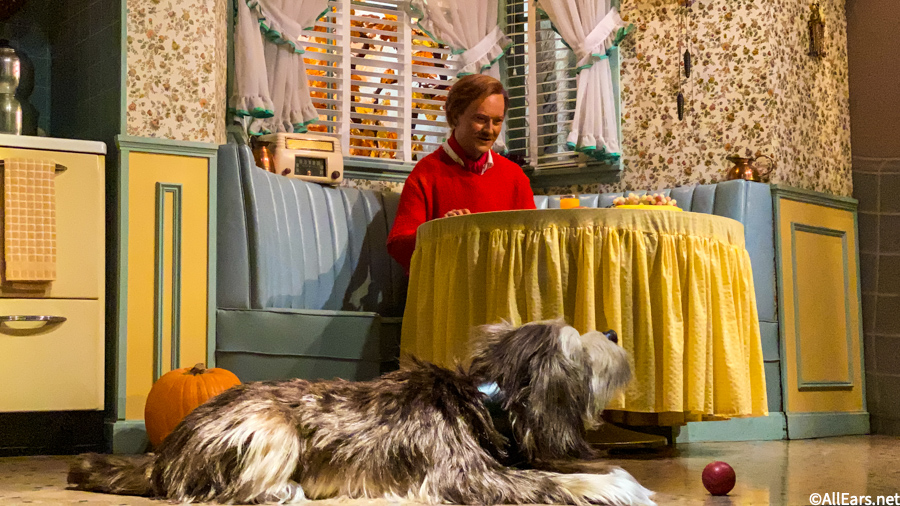 It looks like John had an unfortunate run-in with the kitchen knife in the final scene! Let this be a reminder to all of us to let a trusted adult handle all the pointy and sharp kitchen tools!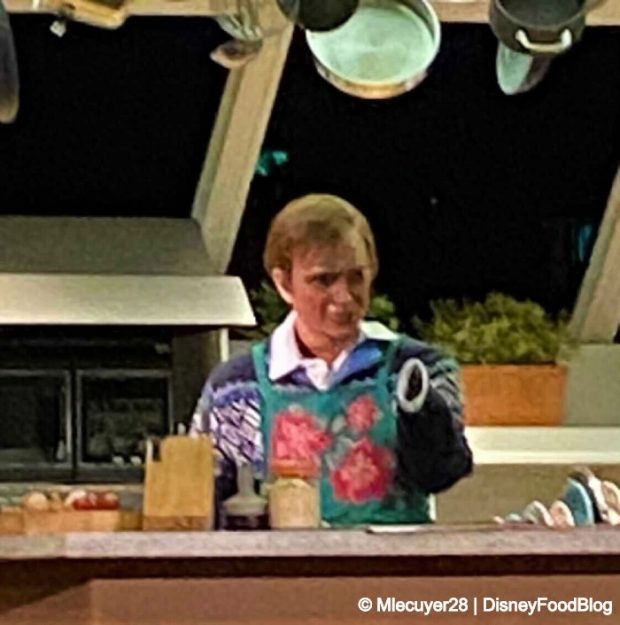 José flew the coop in EPCOT
Ah, who can forget José's little…stumble…on Gran Fiesta Tour in EPCOT? Whether José simply needed a break or was spending a little too much time over at La Cava del Tequila, his whereabouts were called into question over the summer. He then vanished from the ride for a brief period of time…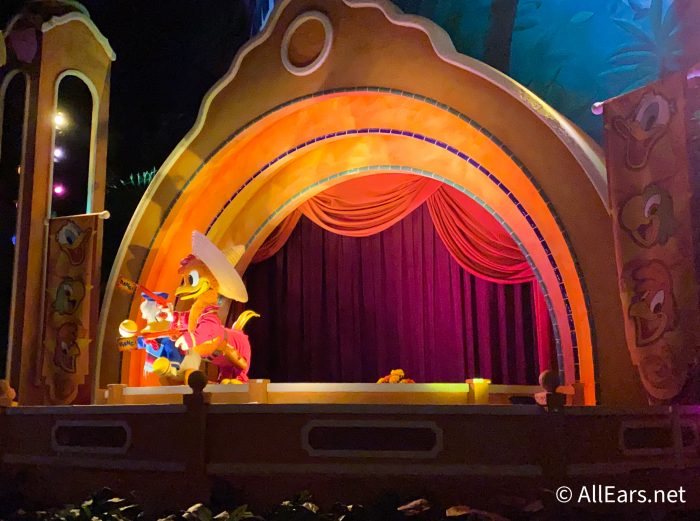 …before he ultimately returned, rested and ready to perform alongside Donald and Panchito!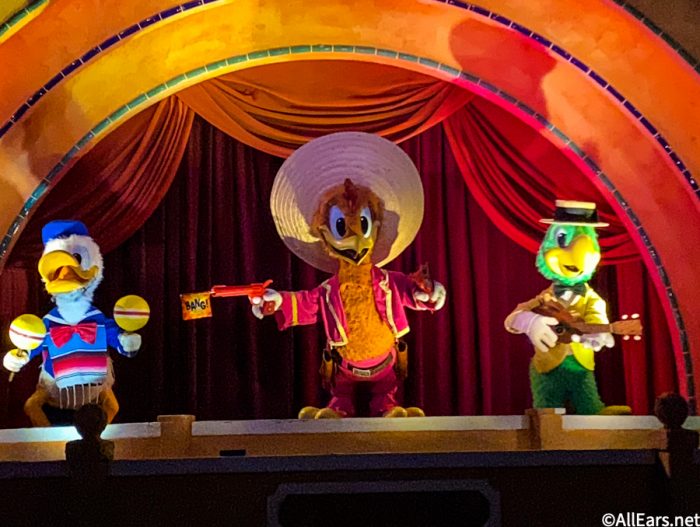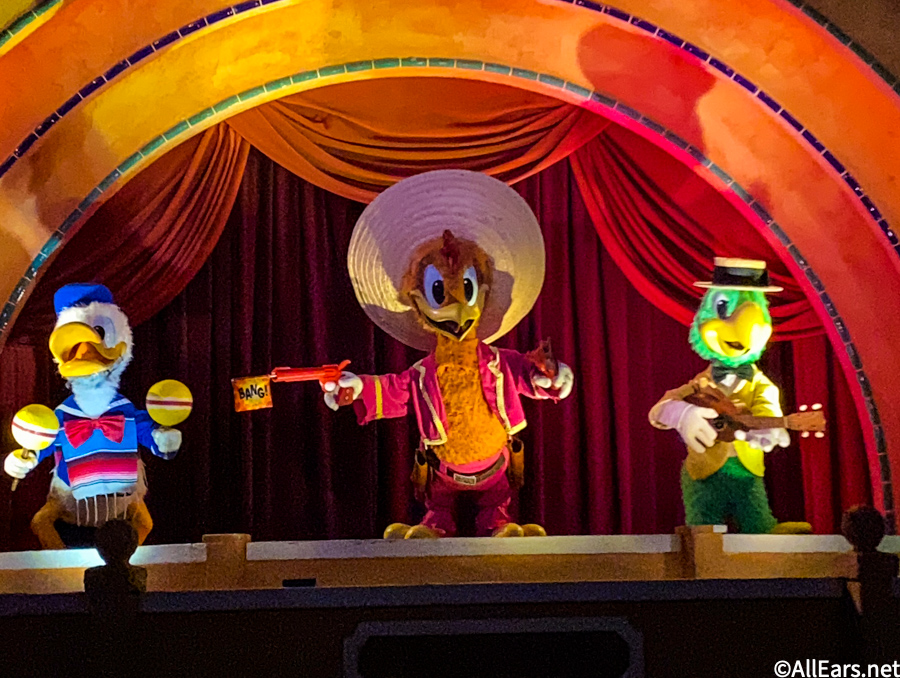 Sometimes, you really do get soaked on Splash Mountain.
While there have been plenty of memorable 2020 moments with ride animatronics, there have also been some incidents with the ride vehicles! Who can forget the day we all found out one of the logs on Splash Mountain started to sink?
so we got out of our boat because it was sinking while we were stuck there and the disney world employee decided to tell us that we should've stayed in the boat but it went under as soon as we all stepped out… nice #DisneyWorld #splashmountain #MagicKingdom #disney not okay???? pic.twitter.com/15zMnP1wgX

— sky💫 (@skyelaringrsoll) August 3, 2020
Luckily no one was hurt, but the moment was quickly filed under "something that could only happen in 2020." The ride has experienced several bouts of down time this year, and it seems as though good ol' Splash Mountain just can't catch a break in 2020!
Jungle Cruise passengers experienced more than just the backside of water!
If one sinking ride vehicle wasn't enough for 2020 to handle, how about two?! Earlier this year, one of the boats at Jungle Cruise partially sank! Again, fortunately nobody was hurt in the incident.
The Jungle Cruise boat sank back in February, before the parks even closed! Could this have been a premonition of what was to come?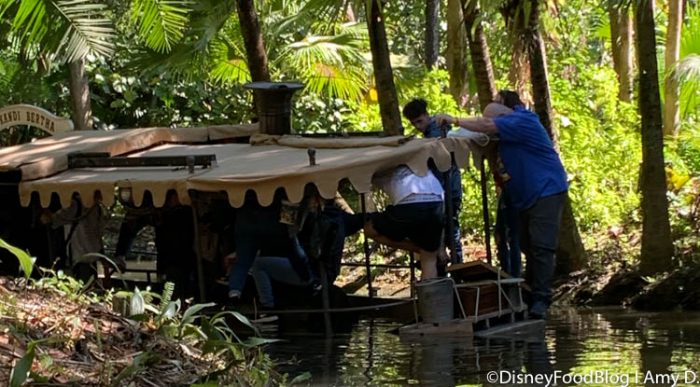 The universe doesn't want us to ride the PeopleMover in 2020.
While the vast majority of attractions have reopened at Disney World since the parks started to welcome guests back, others have remained temporarily closed. For those of you who enjoy a relaxing spin around Tomorrowland on the Tomorrowland Transit Authority PeopleMover, we're sad to say that as of this writing, it has yet to reopen.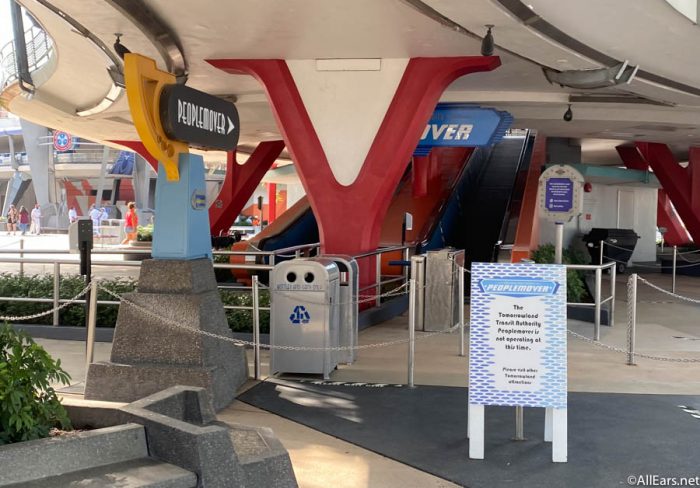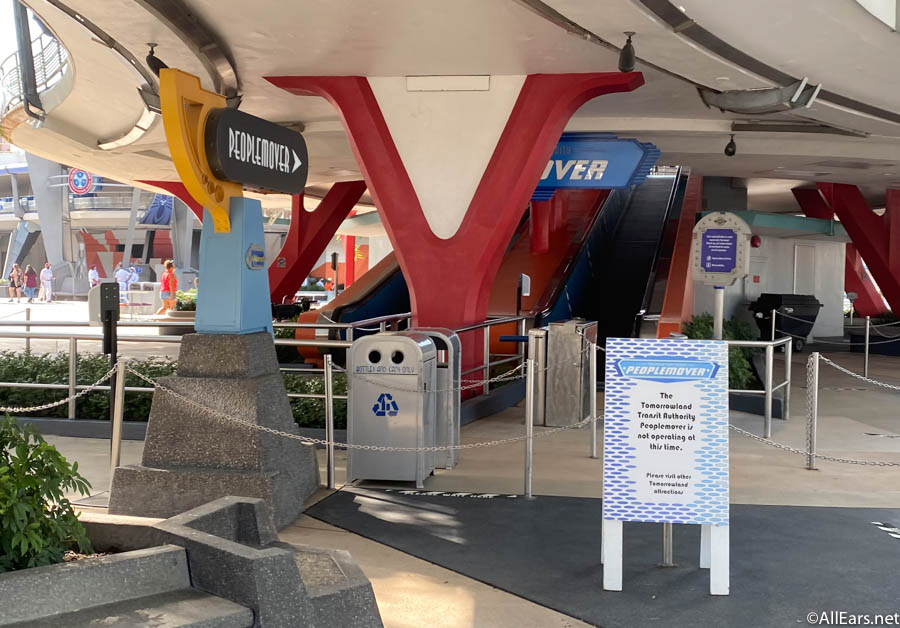 When "NBA Bubble" became synonymous with Disney World!
Not only did the NBA play out the remainder of its season this year at the ESPN Wide World of Sports Complex, but the entire NBA, including its players, coaches, and staff (as well as reporters) basically lived in Disney World! 
From barbershops appearing in the middle of Disney's Grand Floridian Resort & Spa to entire practice courts taking up space at Disney's Coronado Springs Resort, Disney World became an NBA epicenter for several months in 2020! Not to mention after-hours access to select rides in the parks!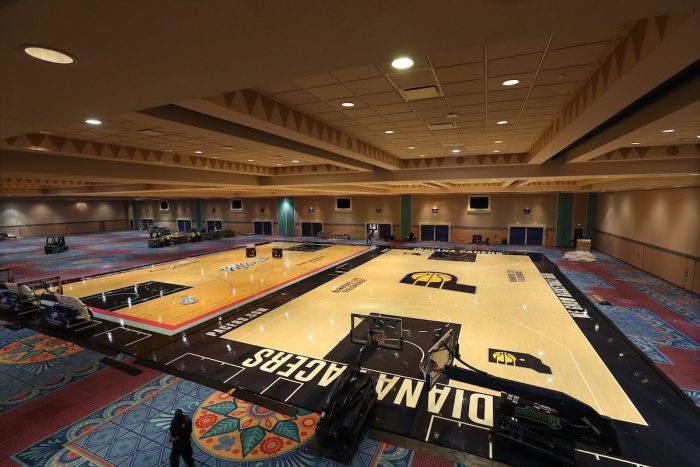 Rise of the Resistance seemed to have a "shocking" surprise!
Lastly, you know when life seems to present a series of bad omens? We weren't sure what to make of Rise of the Resistance reportedly being struck by lightning over the summer, but we couldn't help but wonder if this was yet another reminder that this is one year we'll never forget!
2020 will go down in history for a number of reasons, but we hope this list brought back some fun memories of the moments this year that made us scratch our heads, raise some eyebrows, or just have a good laugh. We'll have to wait and see what 2021 has in store!
What has been your favorite Disney World moment from 2020? Let us know in the comments!
Join the AllEars.net Newsletter to stay on top of ALL the breaking Disney News! You'll also get access to AllEars tips, reviews, trivia, and MORE! Click here to Subscribe!