The holiday season is upon us! At Walt Disney World that means lots of holiday treats, character cavalcades, and festive decorations.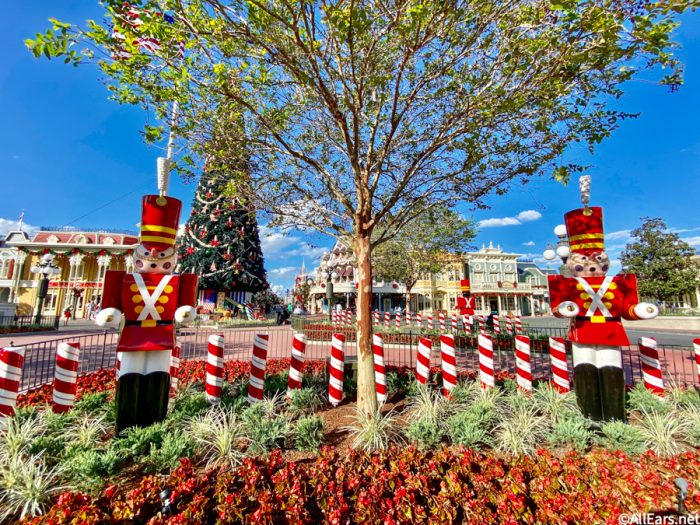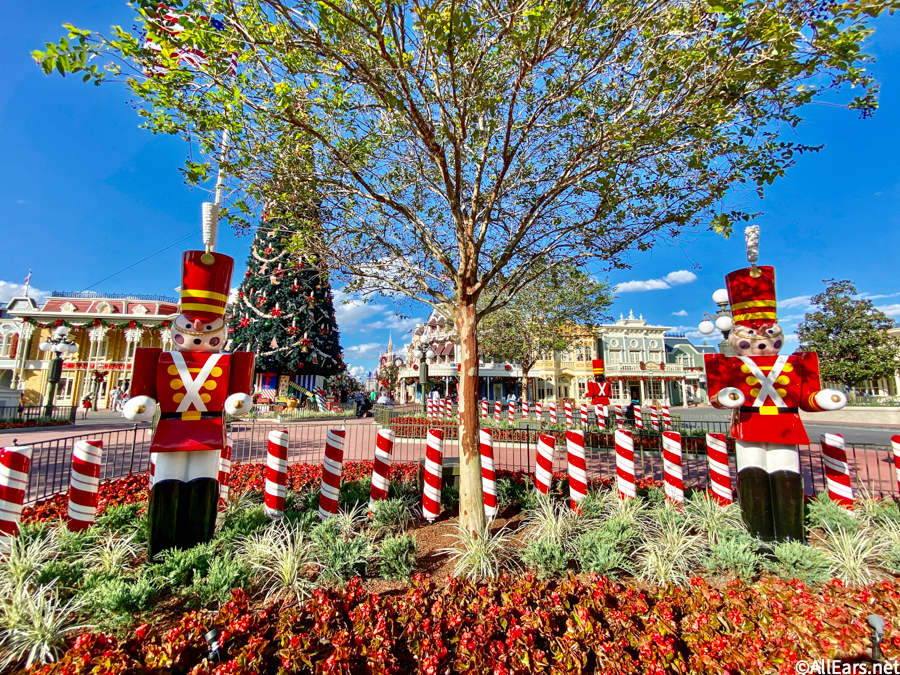 But you don't have to be celebrating at Disney World to have a magical holiday season. There are LOTS of awesome Disney Christmas movies to get you into the holiday spirit no matter where you are! Recently, we asked YOU to let us know which Disney Christmas movie you think is the BEST, and we've gathered the top 12! So hop on our sleigh, and let's ride off into a winter wonderland together with these awesome movies!
Here's YOUR Ranking of the BEST Disney Christmas Movies!
12. Home Alone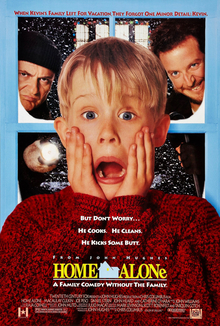 Thanks to Disney's acquisition of 21st Century Fox, Home Alone is now "technically" a Disney movie! Although that final "battle" scene between Kevin and the two crooks may be one of the most PAINFUL things to watch EVER, the movie continues to be a fun holiday movie all about family, friends, and crazy but festive antics.
In Home Alone, Kevin McCallister quickly becomes the man of the house at only 8 years old when his family accidentally leaves him behind while rushing off on a Christmas vacation. Kevin stays occupied by decorating the house — oh — and by setting up a whole set of booby traps to welcome two burglars trying to break into his house! Home Alone is on Freeform's 25 days of Christmas schedule for 2020, and it recently arrived on Disney+ with its sequels, so you can definitely check it out this season. At one point Disney shared that they would be working on a Home Alone remake, and some of the cast has been announced. According to Deadline, is set to include Kenan Thompson, Ally Maki, and more. Would you like to see a Home Alone remake? Let us know in the comments!
11. A Christmas Carol
Quick disclaimer: both this movie and #10 got the same amount of votes so they're in no particular order.
Although Disney's A Christmas Carol only has a 52% rating on Rotten Tomatoes and suffered from some criticism, it still got quite a few votes when we asked for Disney Christmas movie favorites. The movie is a reimagined version of the classic Charles Dickens story, which makes heavy usage of some truly incredible special effects. When it was first being released there was actually a train tour done to promote the film and show off how some of the amazing special effects were done. Some felt the special effects took away from the movie overall, but others still find this to be Christmas classic. You can watch A Christmas Carol on Disney+ right now and decide for yourself!
10. One Magic Christmas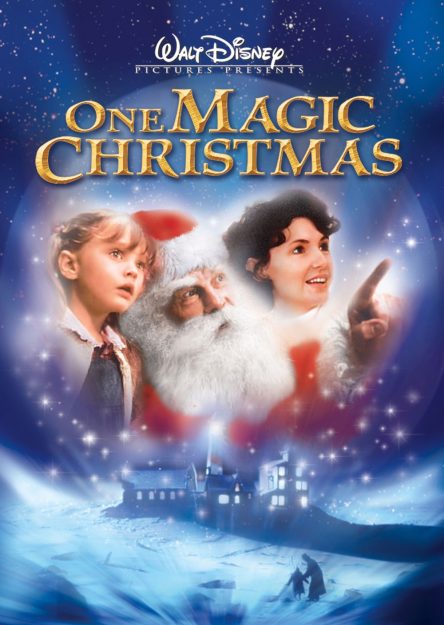 The Disney Movies website describes One Magic Christmas as follows: Ginny Grainger, a young mother, rediscovers the joy and beauty of Christmas, thanks to the unshakable faith of her six-year-old daughter Abbie and Gideon, Ginny's very own guardian angel. The film was released in 1985, but some consider it to be one of the very best Christmas movies out there!  Curious to learn more? Check out this movie on Disney+; who knows? It become a new favorite for your family!
9. Prep & Landing
Just a quick disclaimer: These next few movies (through to number 6 — wait 'til you see what that is) all got the same number of votes so they're in no particular order.
While Prep & Landing and Prep & Landing Naughty vs. Nice are both shorts, they are relatively long shorts (lasting approximately 22 minutes each) and they got quite a few mentions in our poll, so we HAD to include them here! In Prep & Landing you'll meet the elf unit that ensures homes around the world are ready for Santa's big moment, and in Naughty vs. Nice you'll follow Wayne and Lanny as they race to save Christmas! The animated series is sure to delight the whole family and will have you saying adorable phrases all throughout the holiday season like "totally tinsel!" You can watch both of these on Disney+ right now!
8. The Nightmare Before Christmas
Is Tim Burton's The Nightmare Before Christmas a Halloween movie? Is it a Christmas movie? Is it both?! Well, Jack Skellington does visit Christmastown and dresses up as Sandy Claws in the movie, so we definitely think an argument can be made to qualify this movie as a Christmas movie.
If you haven't seen this movie, it follows the story of the Pumpkin King Jack Skellington who grows tired of the scaring and screaming in Halloweentown and, after a visit to Christmastown, longs to spread the joy of the holidays — but his quest puts Santa at risk and creates a nightmare for everyone! If you're a fan of spooky season and the holidays — this is the perfect movie for you!
7. Noelle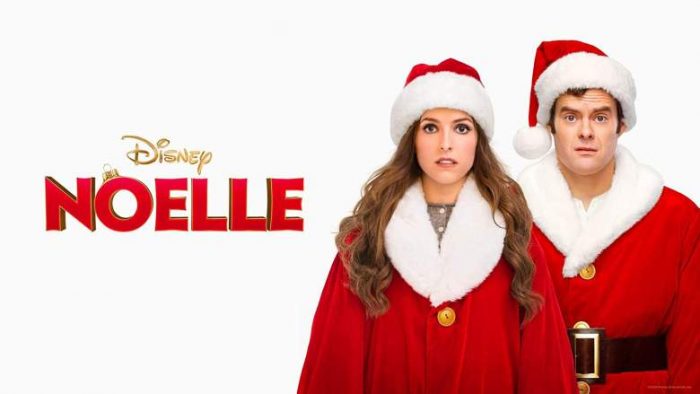 Last year, Disney+ released an original holiday movie called Noelle.In the film, Nick, Kris Kringle's son, is set to take over Christmas, but it's his sister, Noelle, who is truly full of Christmas spirit and fun. When Nick starts to feel all the pressure of taking over the family business, Noelle suggests that he take a break. When Nick doesn't return, it's up to Noelle to find her brother and save Christmas!
Noelle is lighthearted and festive but also surprisingly relevant and reminds us  (without giving too many spoilers away) that girls and boys can be and do anything.
6. Die Hard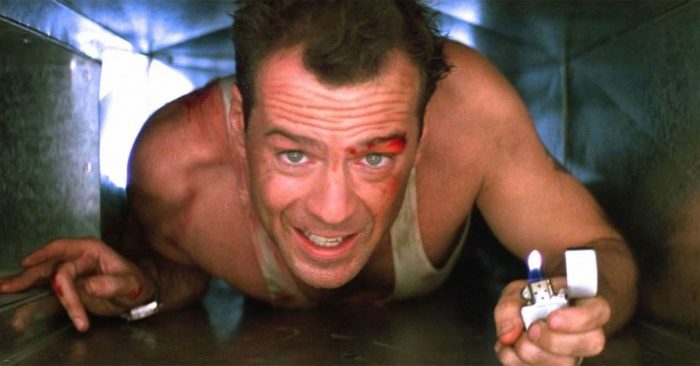 Yeah, it's that time again…is Die Hard a Christmas movie? The world may never know, but several of you suggested it, and it made the top list so here we are! According to Fandango's summary, the movie follows a cop named John McClane "who becomes an unlikely hero when a group of professional thieves take his wife's building hostage at Christmastime." It's not exactly your "typical" soft and fluffy, relaxing holiday movie, but if you're looking for a bit of action to add some variety to your holiday movie list, this might be a good choice for you — once you can convince your family it's actually a Christmas movie.
5. Mickey's Once Upon a Christmas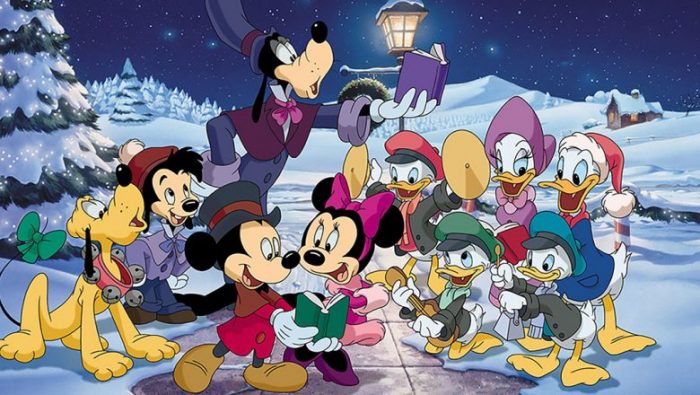 Alright! Now, we're in top five territory, and many of these will probably not surprise you if you're a Disney holiday movies fan! In Mickey's Once Upon a Christmas, Mickey, Minnie, Goofy, Donald, Daisy, and Pluto gather together to remember some stories of previous Christmases. You'll get to hear three different tales, including a take on the classic story where Mickey and Minnie each give up something they truly treasure to buy a gift for the other. Whether you've got a family full of little ones or are just looking for a great Disney animated movie to watch during the holidays, this is sure to bring lots of joy and happiness to your house. Bake some holiday cookies, grab that hot cocoa, and turn on this movie for some light, adorable holiday fun.
4. Mickey's Twice Upon a Christmas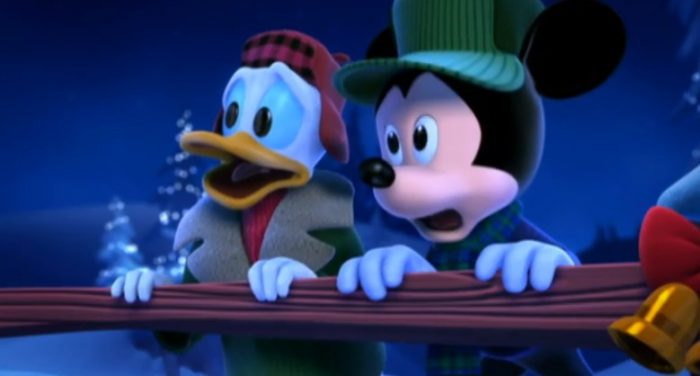 What's better than Once Upon a Christmas, well Twice Upon a Christmas, of course! Santa joins Mickey, Minnie, and their friends in a movie about discovering the "true joys of Christmas." You'll get to see five different holiday stories featuring some of your favorite Disney pals, and learn about the power of family, friendship, and goodness. It'll give you all the warm fuzzies in the very best way.
3. Mickey's Christmas Carol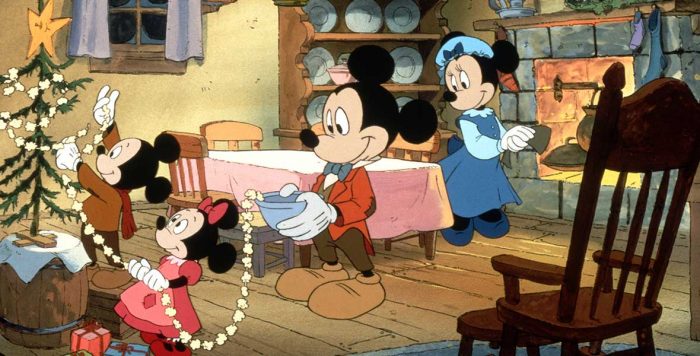 Next on the list is Mickey's Christmas Carol! This movie is an adaptation of the Charles Dickens story with (of course) Minnie, Mickey, Donald, Scrooge McDuck, and other Disney characters. At just over a half-hour, this film is a quick watch — making it particularly good for little ones (or adults) with short attention spans and making it an easy pick for a busy night when there isn't enough time to sit and watch a long movie. Overall, you can't beat the story, the classic animation, and the heartwarming tale.
2. Muppets Christmas Carol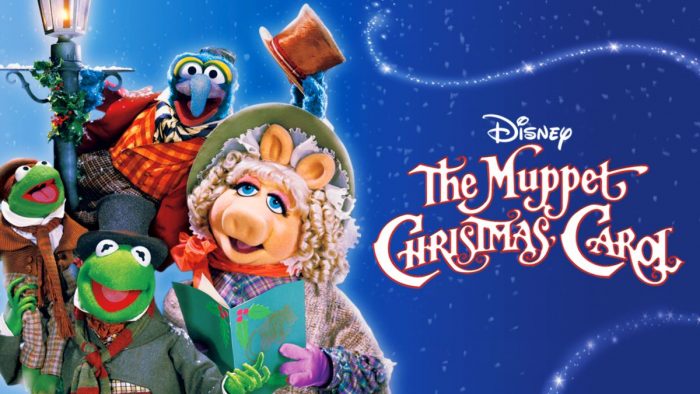 One step ahead of Mickey's Christmas Carol is The Muppet Christmas Carol! It's another retelling of the classic tale, with lots of Muppet antics and songs. What's there really to say here? Muppets + Christmas + Music = magic! It's a must-see for any Disney fan!
It's not the same as watching the Muppet Christmas Carol, but the Muppets have appeared in Disney World for the holidays! Check out the details here!
1. The Santa Clause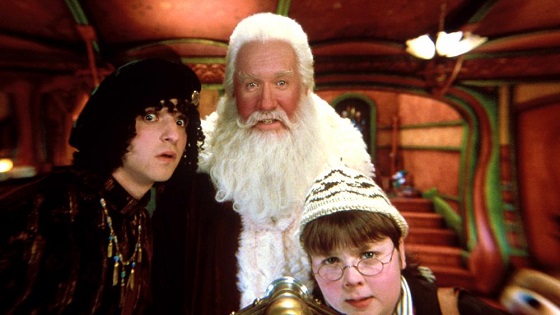 Finally, we reach the very top of our list with (at least no surprise here) The Santa Clause. Most responses didn't specify whether the movie they were voting for was the first, second, or third in this series, although some did specifically refer to the 3rd one or the collection as a whole — so we're just lumping them all together, although the first movie is the one that started it all!
In the first movie, Scott Calvin and his son discover that Santa has fallen off of their roof. Before he knows it, Scott himself turns into the next Santa and he must then work to convince a whole world of people (including himself) who don't believe in Santa of the magic of Christmas. It's funny, it's family-friendly, it's magical, and it'll totally make you wish your parent or friend was Santa! It's a true classic (and the sequels are fun too)!
Well, that's the list of the top Disney Christmas movies! A few other Disney movies were also mentioned but didn't get enough votes to make the list including Beauty and the Beast: The Enchanted Christmas, Olaf's Frozen Adventure, and some shorts like Pluto's Christmas Tree and Once Upon a Wintertime.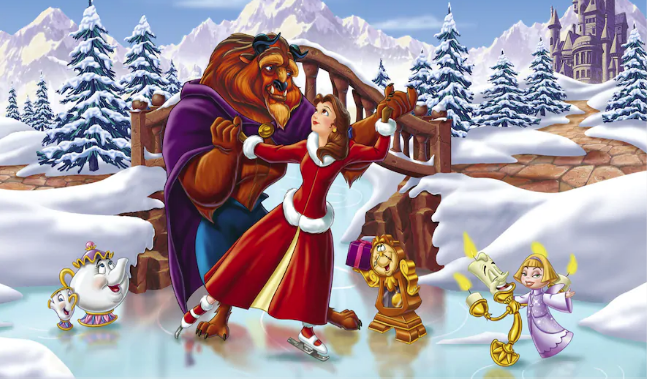 One reader even commented that their favorite Disney Christmas movie is the one they made with their own family in Disney World during a holiday trip. AWWWWWW! We love to hear that. Ultimately, the most special part of the holidays is making memories with the people you love. We hope no matter what movies you watch or what holiday activities you do, that you and your loved ones have a very happy and joyous holiday season!
What Disney Christmas movie is your favorite? Let us know in the comments!
Join the AllEars.net Newsletter to stay on top of ALL the breaking Disney News! You'll also get access to AllEars tips, reviews, trivia, and MORE! Click here to Subscribe!