Now that the holiday season has officially kicked off in Disney World, who's ready to get in the Christmas spirit with a festive movie marathon on Disney+??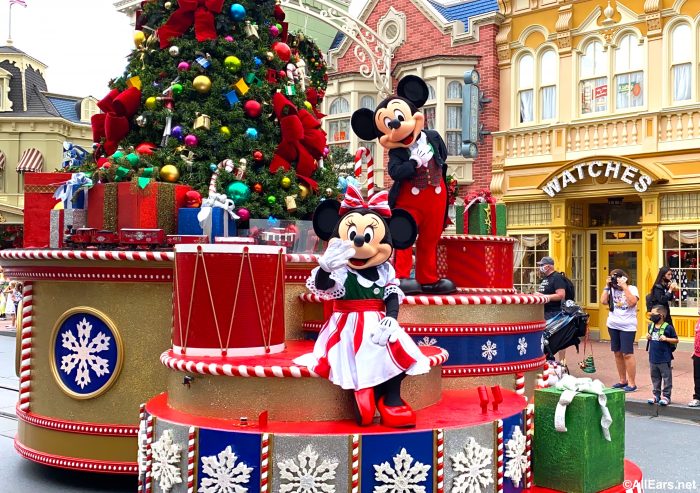 From classic favorites to relative newcomers, there are TONS of Christmas movies available to stream on Disney+. So, which ones are worth the watch, and which ones deserve a place on the naughty list? Here's our ranking of the best — and worst — Christmas movies you can watch on Disney+ right now!
1. The Santa Clause
In the spirit of the season, let's start on a positive note with our best picks! The Santa Clause stars Tim Allen as Scott Calvin, a "regular guy" who has an unfortunate run-in with Santa on Christmas Eve. He then has to travel to the North Pole with his son Charlie to take over where jolly old St. Nick left off. It's fun, it's festive, and it's practically bursting with holiday spirit. Which is what caused this flick to top our list amidst some tough competition!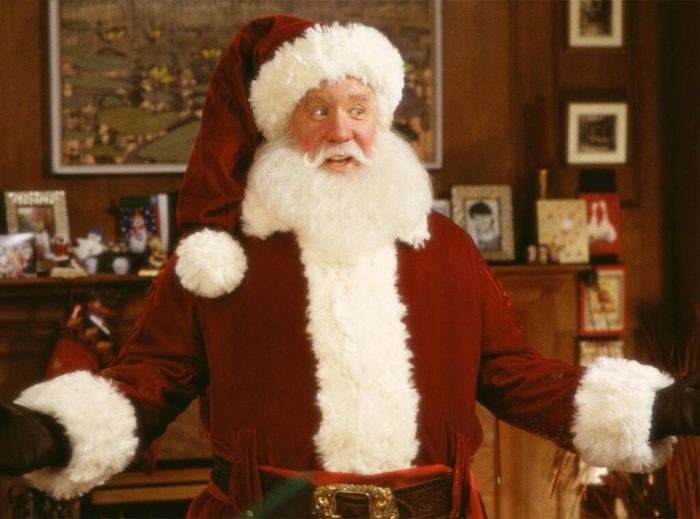 2. The Muppet Christmas Carol
With a starring cast including Michael Caine and, of course, the Muppets, how could you go wrong?? An adaptation of Charles Dickens' novella, A Christmas Carol, this movie is an entertaining take on the classic story. It's both funny and heartwarming, and it makes the "must-watch" list each year for Disney and Muppets fans everywhere.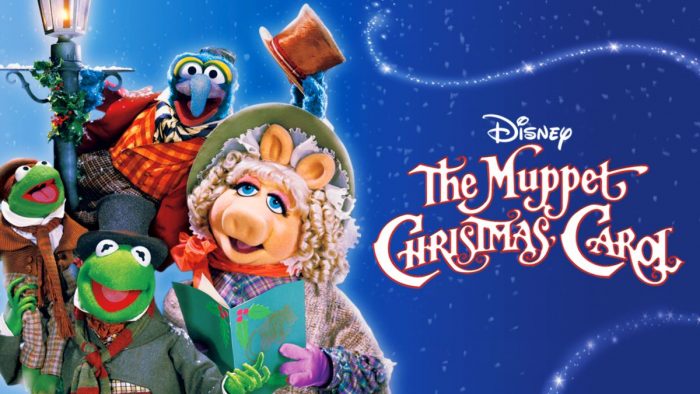 3. Miracle on 34th Street (1947)
Subscribers will find both the original Miracle on 34th Street and the 1994 remake available to stream on Disney+. But it's the classic version that earns the third-place spot on our list. The film stars Edmund Gwenn as a Macy's Santa Claus who claims to be Kris Kringle himself. Characters in the film are challenged to consider the true meaning of Christmas, and the story still leaves an impact to this day. In fact, the movie was even nominated for an Academy Award for Best Picture when it was released. Now that's deserving of a spot on the podium for sure.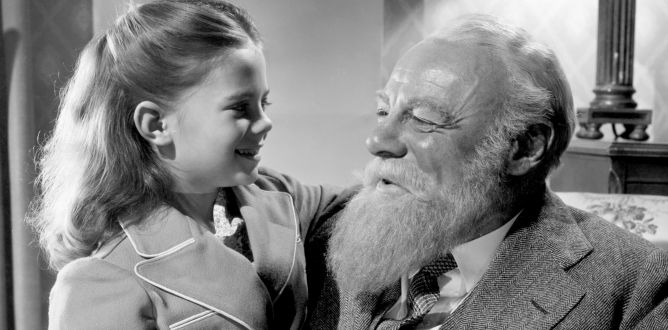 4. Mickey's Once Upon A Christmas
We couldn't leave the main mouse off our list! Mickey's Once Upon a Christmas is an anthology film that consists of three features — Donald Duck: Stuck on Christmas, A Very Goofy Christmas, and Mickey and Minnie's Gift of the Magi. Featuring a number of classic characters we know and love, it's a cute collection of stories that encapsulates the combination of humor and earnestness we look forward to in Disney (and Christmas) films.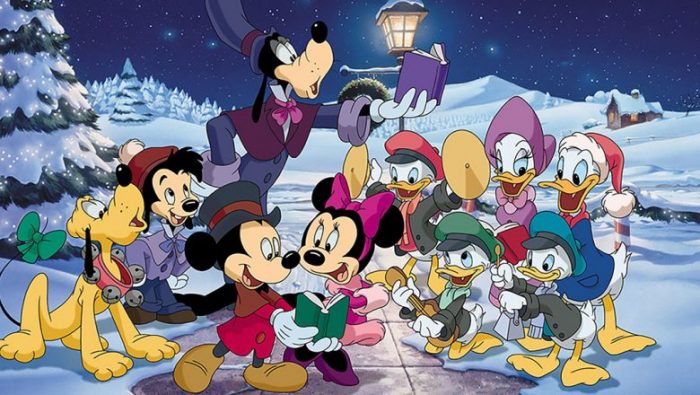 5. Babes in Toyland
This 1961 film is packed full of nostalgia! It's described as a "musical fantasy," and honestly, we can't describe it much more perfectly than that. It's an absolute classic that keeps our eyes glued to the TV no matter how many times we watch it. If you haven't had the chance to experience Babes in Toyland yet, we would suggest putting this toward the top of your Christmas movie watchlist this year!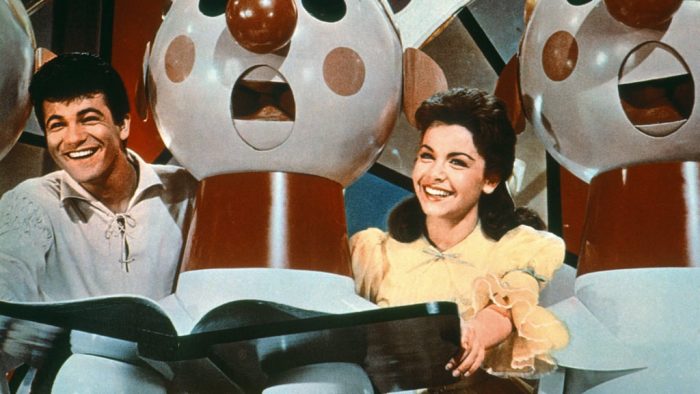 6. Beauty and the Beast: The Enchanted Christmas
While we wouldn't consider Beauty and the Beast: The Enchanted Christmas as much of a must-see film as Beauty and the Beast itself, this 1997 follow-up is a cute story that features characters we know and love. It's not one we HAVE to watch every year, but we'd say it's at least worth checking out once! And beware, Maestro Forte the enchanted organ (and villain of the story) is actually pretty scary.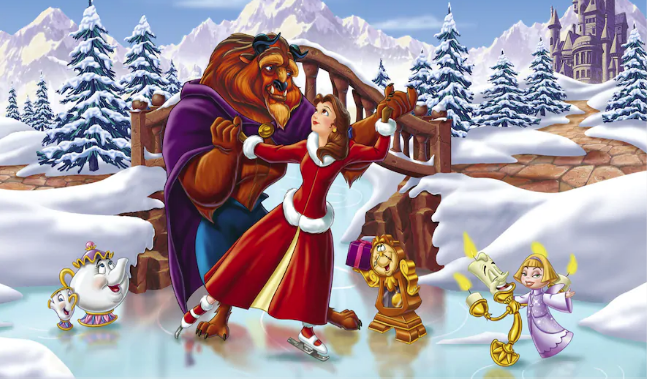 7. The Nightmare Before Christmas
We know that people tend to have strong opinions on this movie, so this might be the most controversial opinion on this list. Is The Nightmare Before Christmas actually a Halloween movie or a Christmas movie?? We've heard strong arguments for both. BUT with the creepy visuals and downright scary characters (Oogie Boogie is the least of our worries, let's talk Dr. Finkelstein and those terrifying kids, Lock, Shock, and Barrel) we lean toward it being a movie for spooky season. We enjoy The Nightmare Before Christmas, but it just doesn't scream "Christmas spirit" to us — although it definitely screams something.
8. The Ultimate Christmas Present
The premise of this Disney Channel Original Movie involves a 13-year old girl stealing a weather machine from Santa Claus to cause a snow day (relatable content). But when the machine breaks, it threatens to derail Christmas. It might have something to do with the nostalgia we have for DCOMs, but we actually do enjoy this movie more than one might expect given the plot. If you've already burned through the classics and want to watch something different, give this one a watch and let us know if nostalgia is clouding our judgment.
9. Noelle
This movie follows Kris Kringle's daughter, the titular Noelle, as she undertakes various adventures, and along the way, she, of course, discovers the true meaning of Christmas. Here's the thing — we actually did enjoy this movie. It's got a great cast featuring Anna Kendrick, Bill Hader, Billy Eichner, etc. It has some genuinely funny and heartwarming moments. And overall it's worth a watch. But as one of the newcomers on this list (2019), it doesn't offer anything new or groundbreaking that we weren't already getting from our classic faves. It's entertaining but not iconic.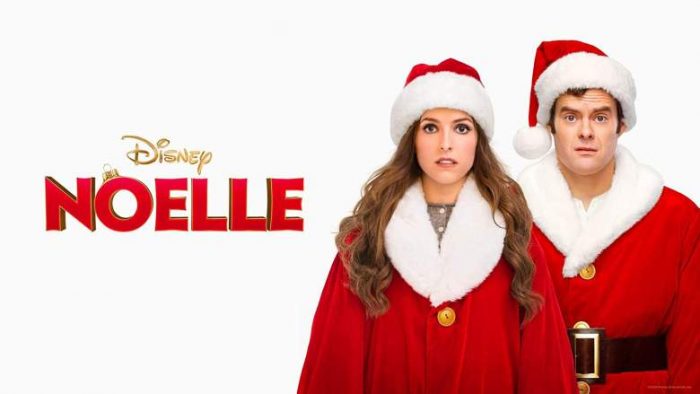 10. Olaf's Frozen Adventure
At 24-minutes long, Olaf's Frozen Adventure is the shortest entry on our list. In this short film, Olaf and Sven team up to help Anna and Elsa save Christmas. We'd definitely say it's fun, and if you're a fan of Olaf, you'll probably be into it. Plus, it's so short, why not give it a watch? But as cute and easy to digest as it is, we don't find ourselves running back to this one over and over like we do with some of the higher entries on the list.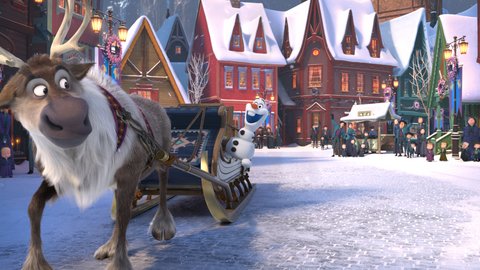 11. 'Twas the Night
The plot of this movie also involves Santa Claus getting knocked out on Christmas Eve, which seems to be a commonly used narrative in Christmas films. It does feature a pre-Breaking Bad Bryan Cranston, which we'd say makes it worth a watch in itself. But as far as the "Santa Claus gets KO'ed and 'regular guy' has to save Christmas" movies go, it's not our fave. And that's a pretty niche genre, so if you're not the best, there's not much room left.
12. The Santa Clause 2
This is hard for us to say since the first The Santa Clause film topped our list. But this sequel just doesn't have the same magic as the original. And with all of the Christmas movies out there, if you only have time to watch one film in this franchise, it's gotta be the first.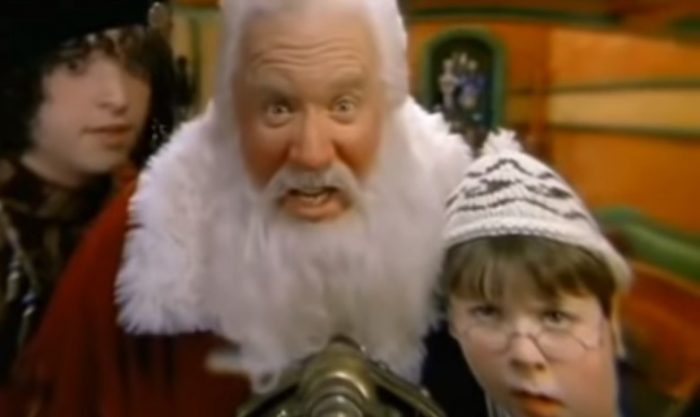 13. The Santa Clause 3: The Escape Clause
Yikes. We would rather forget this one exists. Even the addition of the brilliant Martin Short as Jack Frost couldn't save this movie from itself. The Santa Clause 3 gets a hard pass from us.
14. A Christmas Carol (2009)
Sitting at the bottom of our list, we have the 2009 computer-animated film A Christmas Carol. Featuring Jim Carrey and Gary Oldman in starring roles, we had high hopes for this movie. But ultimately, it's just too dark and creepy for our taste in Christmas films. If any of these movies actually deserves to have the word "nightmare" in the title, it's this one. It might have been far better critically received than The Santa Clause 3, but this one definitely bummed us out way more. But hey, maybe we're just being a scrooge.
So there you have it, our rankings of some of the most popular Christmas movies you can stream on Disney+ right now! We can't wait to hear which of these films top your "nice list" in the comments!
Do you agree with our list? Let us know what your favorite (and least favorite) Christmas movies on Disney+ are in the comments!
Join the AllEars.net Newsletter to stay on top of ALL the breaking Disney News! You'll also get access to AllEars tips, reviews, trivia, and MORE! Click here to Subscribe!