DISCLOSURE: This post may contain affiliate links, meaning when you click the links and make a purchase, we receive a commission.
After our massive Thanksgiving dinner, we might be eating leftovers for the next week (not that we mind).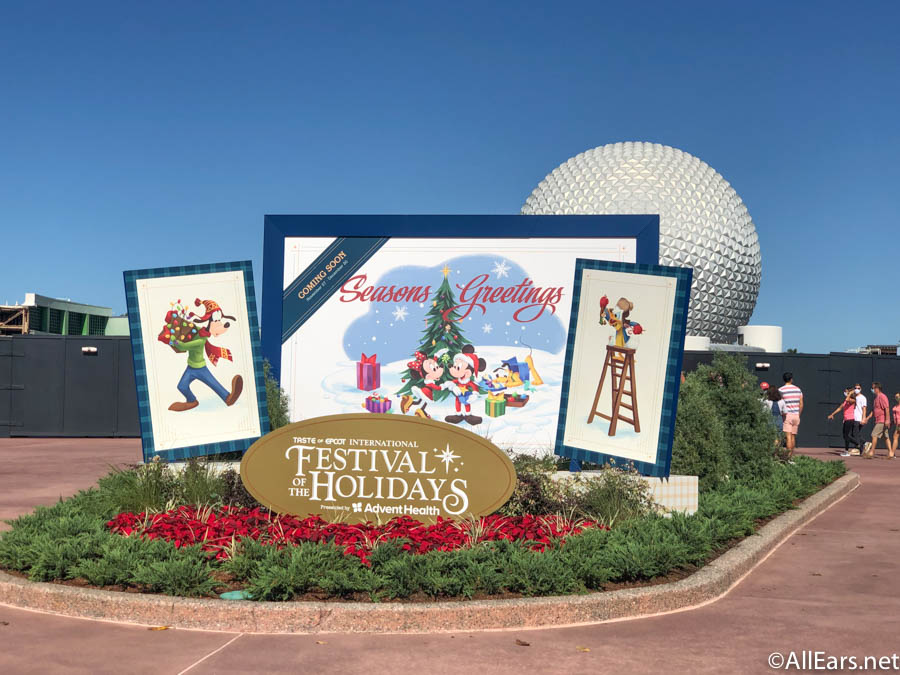 Even though all that turkey and green bean casserole is great on its own, sometimes you just want to switch things up a bit! And, if you have a whole container full of stuffing ready to be used, we've got just the recipe for you!
This year's EPCOT Festival of the Holidays may have kicked off already, but we're taking a trip to Christmas (and festivals) Past with this Disney recipe. Although you won't find it on the menu in EPCOT currently, you can take your leftover Thanksgiving items to create the Leftover Stuffing Waffles with Turkey, Gravy, Mashed Potatoes, and Homemade Cranberry Sauce!
So, you're going to want to pull out your Mickey Waffle Iron and get ready to treat yourself to part two of your holiday feast!
Recipe
Cranberry Sauce
12 ounces cranberries
1 cup sugar
1 cup water
Zest of 1 orange
Waffles
4 1/2 cups leftover stuffing, crumbled
2 eggs, beaten
1/4 to 1/2 cup heavy cream
Vegetable oil, for brushing waffle maker
Serving
1 pound warmed leftover turkey, sliced
2 cups warmed leftover mashed potatoes
2 cups warmed leftover gravy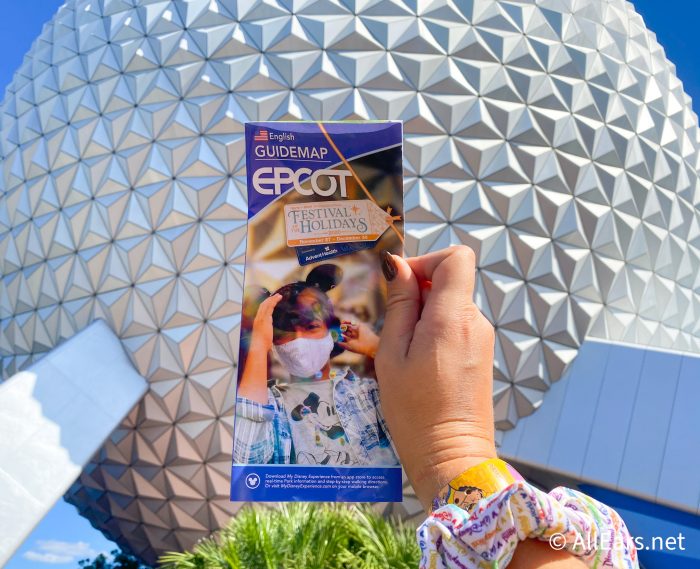 Instructions
For Cranberry Sauce:
Stir together cranberries, sugar, water, and orange zest in saucepan over low heat. Cook, stirring occasionally, about 10 minutes, until sugar dissolves and cranberries are soft.
Increase heat to medium and cook about 12 minutes, or until cranberries burst. Cool to room temperature before serving.
For Waffles:
Preheat waffle maker to medium-high. Combine stuffing, eggs, and 1/4 cup cream. If mixture is too dry and not spreadable in the waffle maker pockets, add more cream as needed, until mixture is just wet enough to spread.
Generously brush top, bottom, and all pockets of waffle maker with oil.
Evenly and firmly pack each pocket of the waffle maker full with stuffing mixture. (Note: If using a mini waffle maker this will make 12-14 mini waffles. A larger waffle maker (6"-8" in diameter) will yield 6-8 waffles). Close and cook about 7 to 8 minutes, until golden and the waffles easily lift out of waffle maker.
To Serve:
Place two mini waffles or one large waffle on each plate. Top each with turkey, mashed potatoes, gravy, and cranberry sauce.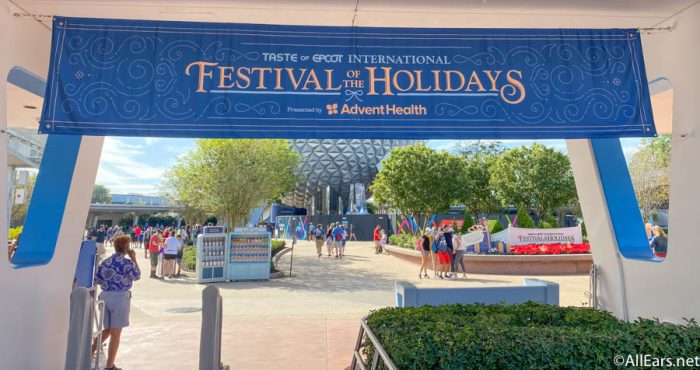 And, there you have it! Now you've got your own Festival of the Holidays dish and a way to use up those leftovers in a unique way! As we continue to make our way around this year's festival in EPCOT, we'll keep an eye out for any other new eats and treats to share with you.
Have you ever been to the EPCOT Festival of the Holidays? Let us know in the comments below!