Audio-animatronics are a signature of the Disney Parks. Ever since their debut in 1963 in Disneyland's Enchanted Tiki Room, animatronics have been a staple when it comes to Disney attractions. From tiny birds to the U.S. Presidents and from pirates to Na'vi shamans, Disney has mastered the art of these incredible robotic figures.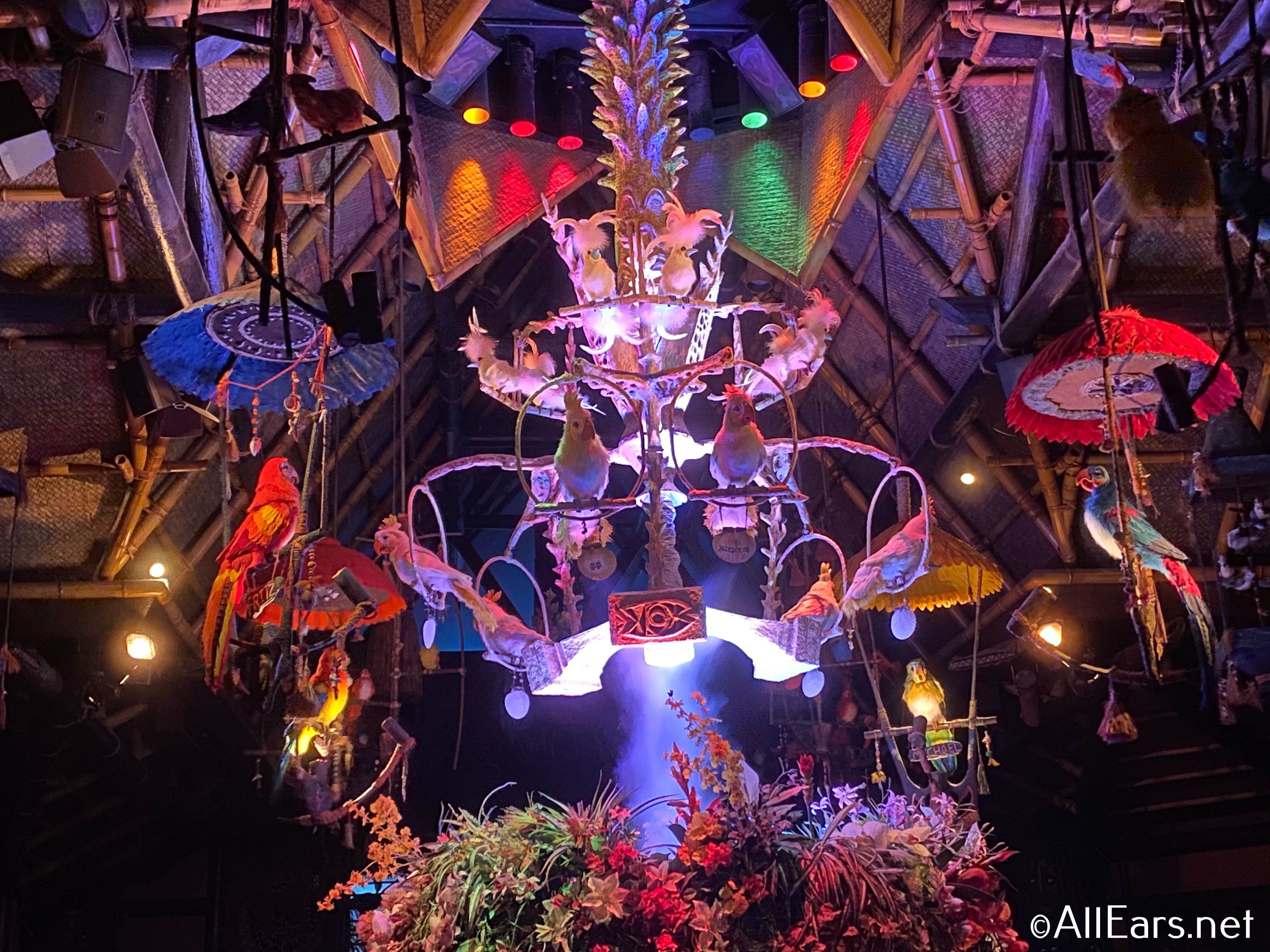 There are marvelous animatronics at all of the Disney Parks worldwide, but there are some that are so impressive, they deserve special recognition! Disney's Hollywood Studios has many fan-favorite attractions, so it's no surprise they're also home to some of the best animatronics.
Here's a list of our favorite Audio-Animatronics from Disney's Hollywood Studios!
1. Hondo Ohnaka
Head to Millennium Falcon: Smugglers Run on the planet of Batuu to see the top spot on our list! Hondo is the owner of Ohanka Transport Solutions, where you've been recruited to help — and let's just say his business dealings aren't exactly "legal."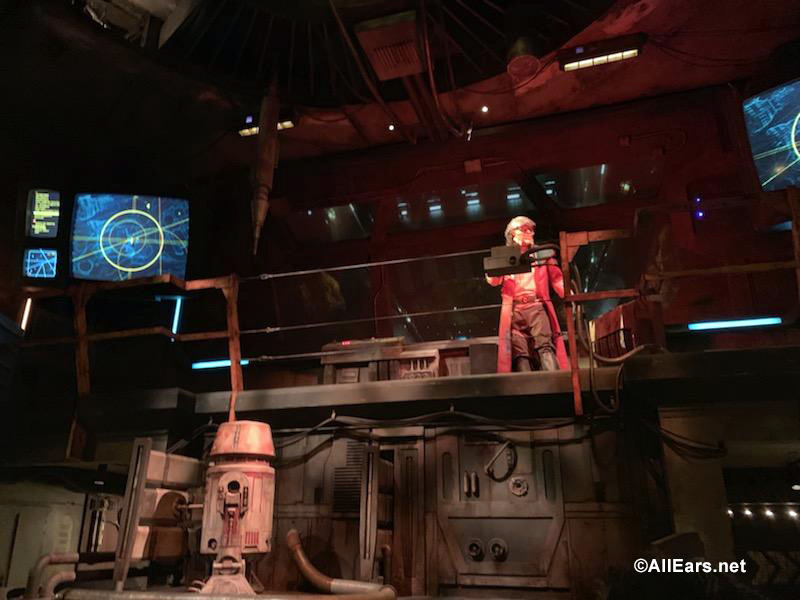 Hondo is INCREDIBLE — you'll forget you're watching a robot and not a real person (er, space guy). His movements are so fluid, and his face is so expressive, we promise you'll be blown away!
(Special shoutout to his droid R5-P8 as well!)
2. Mr. Potato Head
Step right up, step right up to Toy Story Mania to see our next pick! Located in the stand-by line, Mr. Potato Head is ready to welcome you to the midway games and dazzle you with his tricks!
Not only does he tell jokes, but he can literally take his own ear out and put it back! He's pretty spud-tacular, don't you think? (Had to.)
3. Lightning McQueen
KA-CHOW! While the Lightning McQueen Racing Academy might not be a fan-favorite, there's no arguing that its star is incredible!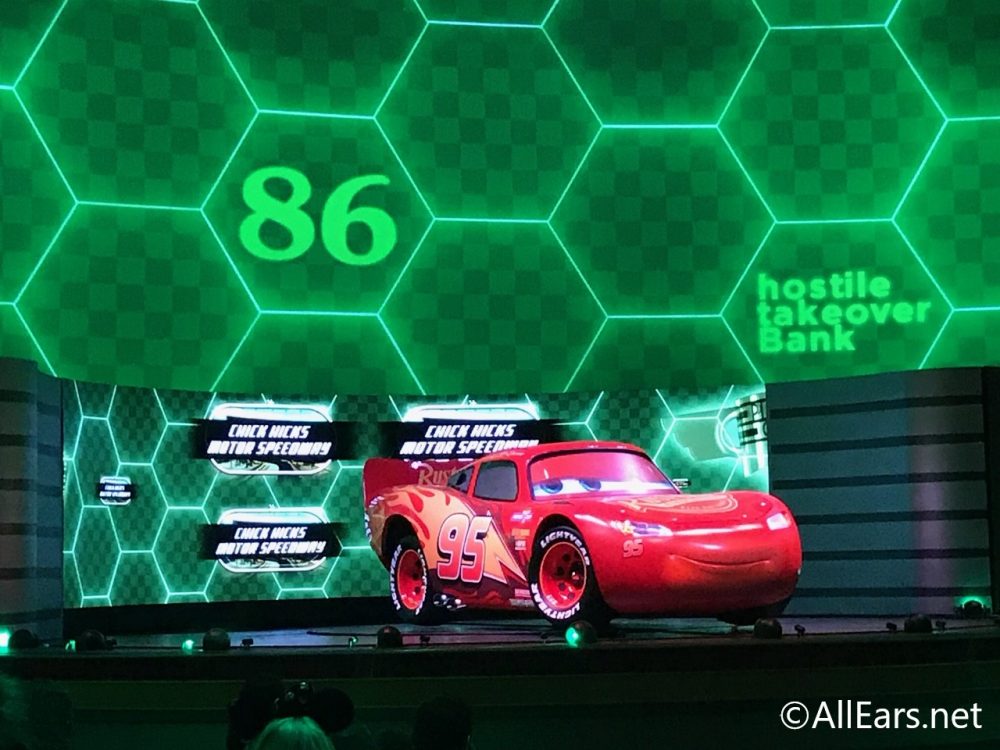 Lighting demonstrates the racing simulator, and things go a little awry (thanks to rival Chick Hicks), which is a cute show for the Cars (or air conditioning) fans in your group. But even if you care nothing about Cars you'll be impressed with this car.
4. DJ R3X
Spinning the hits from the galaxy and beyond, DJ Rex is the music-maker at Oga's Cantina! But this isn't his first gig — he previously was the pilot at Star Tours.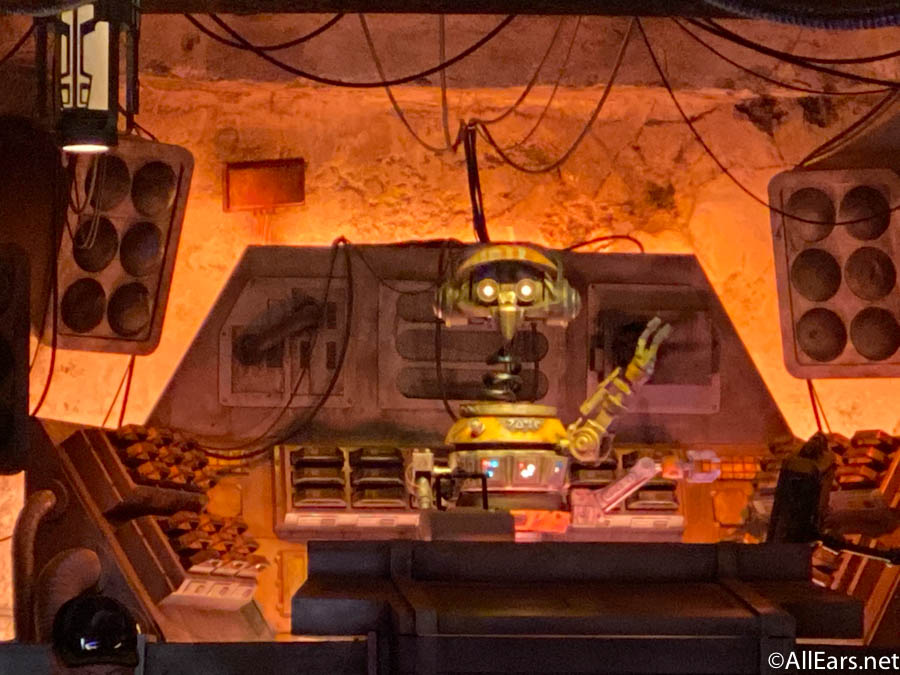 Cozy up to the bar with a Fuzzy TaunTaun, and let the sick beats of Rex wash over you! (And if you're a big Star Tours fan, listen for subtle sounds from that ride here as well!)
5. Statler and Waldorf 
AKA the cranky old guys from the Muppets, Statler and Waldorf are underrated gems! These two can be seen heckling Kermit and the gang from their balcony seats at Muppet-Vision 3-D!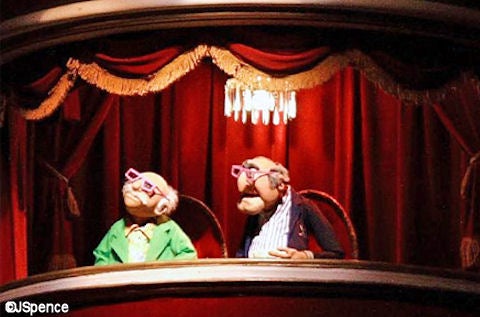 They are full of their usual jokes and taunts — but bonus, they have adorable 3D glasses!
6. Wheezy
After you've taken a spin on Slinky Dog Dash, the fun continues with a performance by Wheezy!
The little guy's squeaker is all fixed, and he belts out a fine rendition of "You've Got a Friend in Me" — the perfect finale to a fabulous spin through Andy's backyard!
7. Kylo Ren
When battling the first order on Rise of the Resistance, prepare to come face to face with Kylo Ren himself.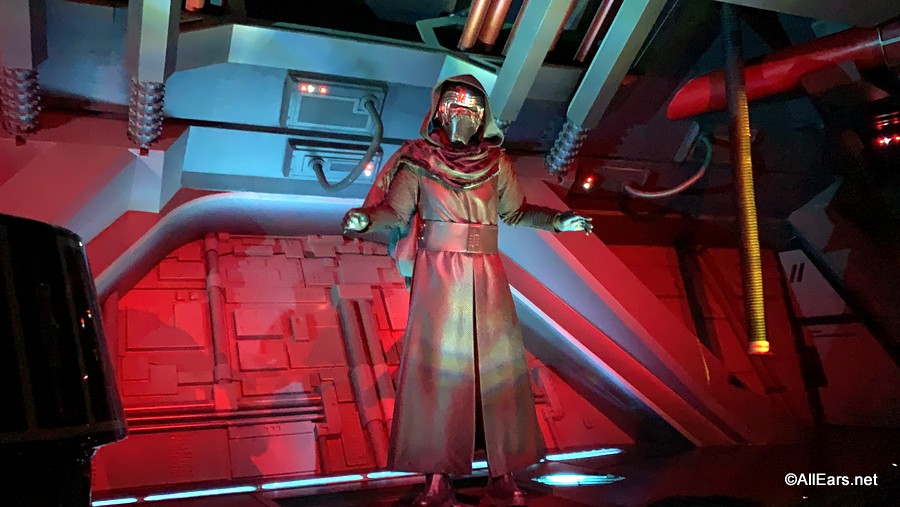 He's so realistic, that honestly, we're not even sure it's an animatronic. It might actually be Kylo Ren.
What are your favorite Audio-animatronics in Hollywood Studios? Let us know in the comments!