It's been a first week filled with new adventures and experiences during the start of Universal Orlando's phased reopening.
We've taken you with us all week to see the reopening of hotels, early access to the parks, Passholder Previews, and the grand re-opening of Universal Orlando. As we've explored the parks again, we've discovered things that have surprised us (including what it's like to lose your mask on a ride) and a few problems along the way that we learned how to fix.
But, we also found that Universal Orlando had implemented so many awesome things into the parks that we really loved. In fact, these are factors we'd love to see Disney take when they reopen.
Virtual Queues and Standby
Although there were a few glitches starting out (at least we were able to get that multi-experience pass), Virtual Queues were very well thought out by Universal Orlando. When they were working properly, we would have been able to get on practically every ride we wanted to experience.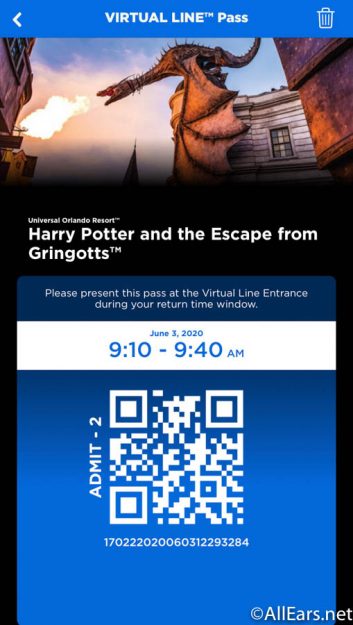 Universal also made sure to distribute times in a way that distanced guests well from one another so they could maintain proper spatial distancing. The lines also moved quicker since there were only a certain amount of people getting into the queue during each half an hour time slot.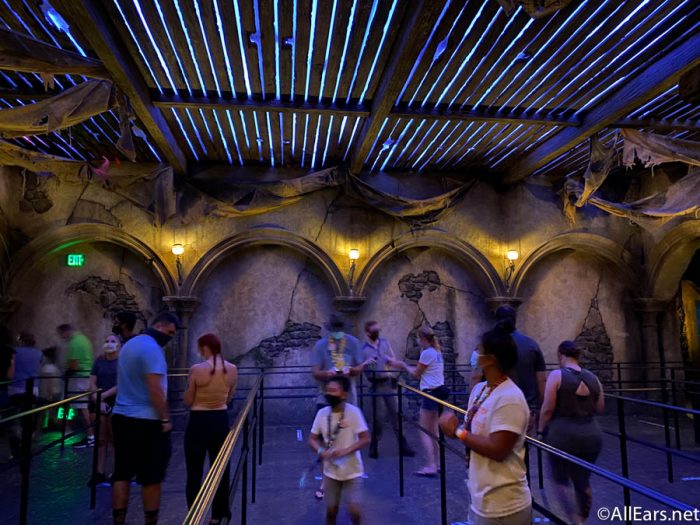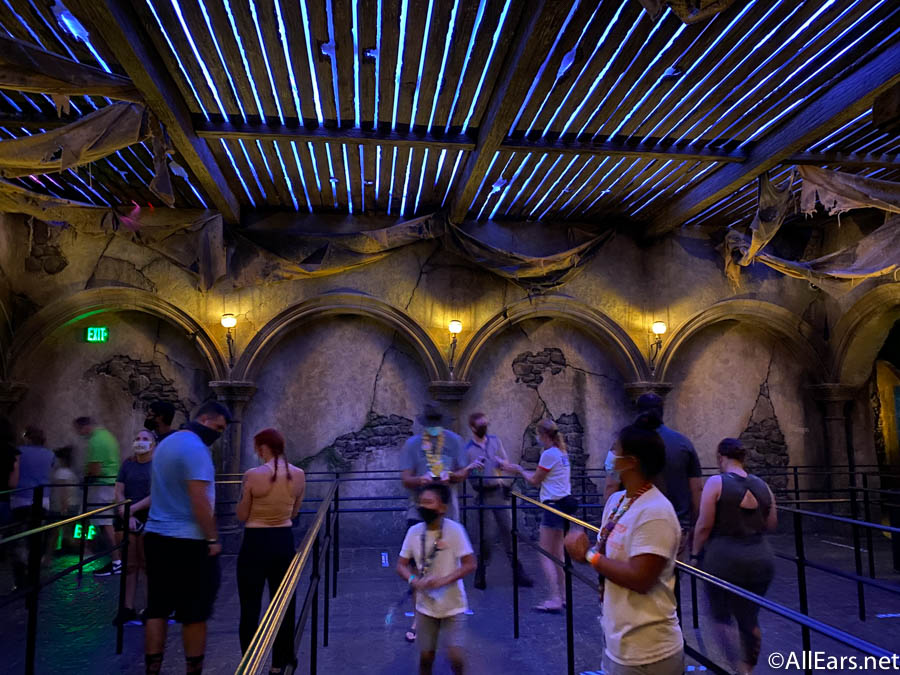 The wait times were overall shorter for both parks, since many guests were dispersed throughout different areas to wait in standby or use Virtual Queues. However, the attractions that featured longer in-queue waits, like Fast and Furious: Supercharged and Skull Island: Reign of Kong, only had longer waits since the trams were seating far less people at a time.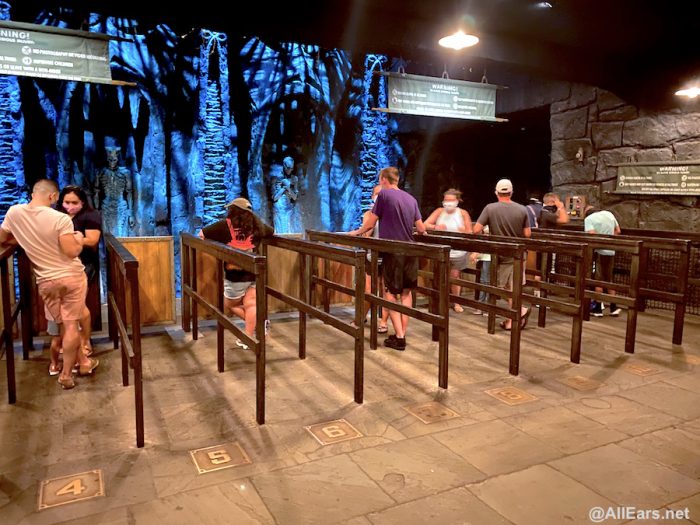 Hogwarts Express also had a longer wait time, since parties were each placed in a single cabin of their own. That means if you chose to ride the Hogwarts Express as a single rider, you would be able to watch the Dementors outside and listen to the Trolley in a cabin all to yourself.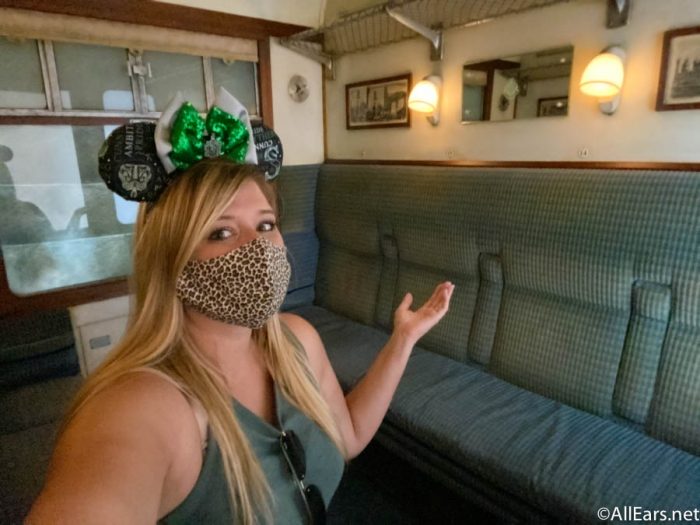 And, honestly, this was one of our favorite experiences of the day (even though the wait was a bit longer due to the new structure).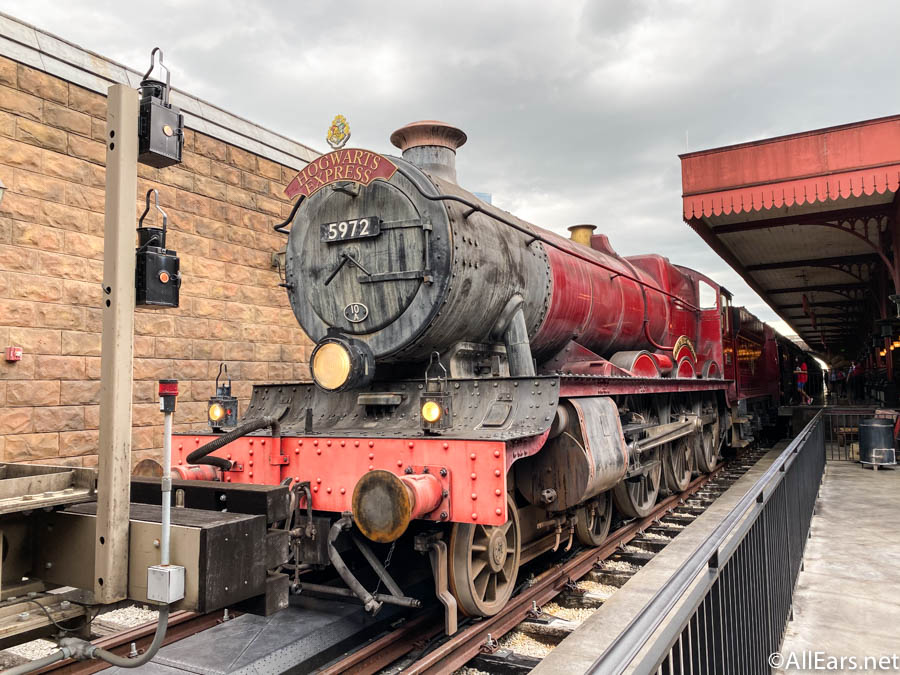 Since the attractions were able to turn Virtual Queues on and off, there was also the possibility that you could experience it for every ride in the parks. However, there was also standby lines and Virtual Queues for certain rides, so you could still ride without a reserved time slot.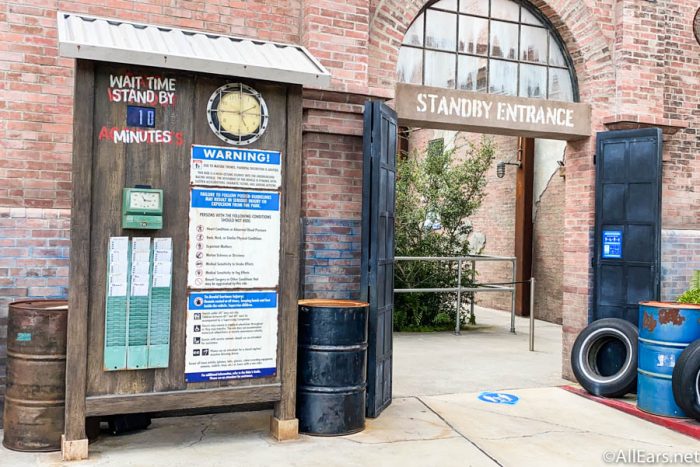 Rider swap was also available for guests in the Virtual Queue who had little ones under the 48″ height requirement on Hagrid's Magical Creatures Motorbike Adventure.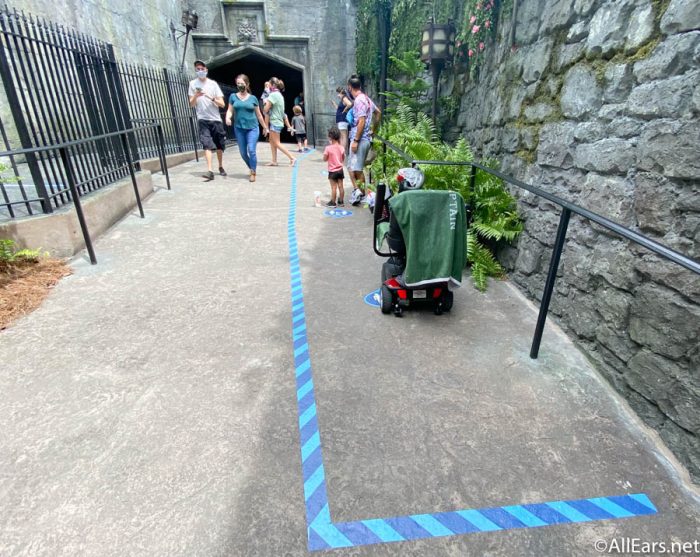 We aren't sure what Disney World will be doing with the FastPass system now that it's been removed and cancelled currently to make way for the new theme park reservation system. However, we do think that Disney could look at Universal's Virtual Queue for a few helpful tips to make things run smoothly.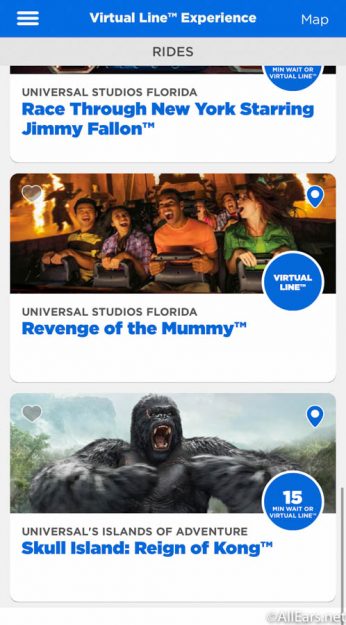 URest Locations
Although Disney has been looking into ways to implement relaxation zones in the parks, URest was a really helpful tool when we were visiting Universal Orlando. Each time we visited one, guests were respecting social distancing as they took off their masks, with team members on hand to ensure everything ran smoothly and safely.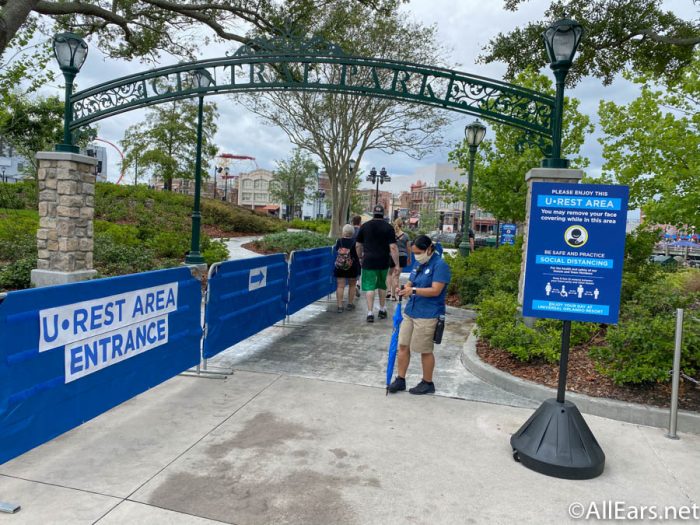 We never felt like anybody would be too close to our space, and we felt safe to sit without a mask for a short period of time. If Disney is able to find places around the parks that call for space between guests in some open air environments like URest, we think that the relaxation zones would be very helpful and successful.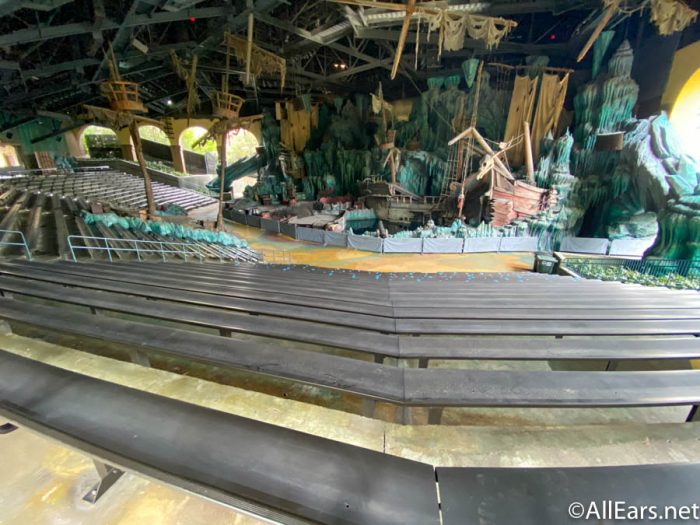 Character Palooza
Although there are no meet-and-greets happening currently, Universal Orlando still allowed guests to see a BUNCH of characters in the parks at once. During the Character Palooza "parade," guests could distance themselves apart to watch different characters go by on floats.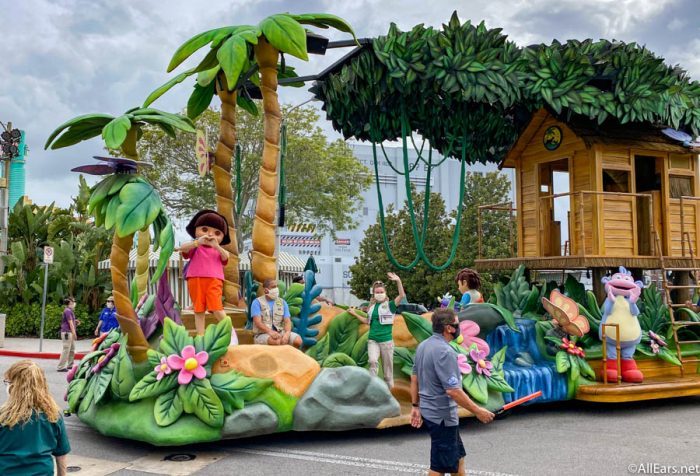 Plus, there were plenty of characters stationed around the parks for photo opportunities. Universal placed many of its "meet-and-greet" locations behind roped-off sections or onstage.
So, guests were able to still snap a photo in front of the characters while respecting distancing efforts. Currently, guests just can't interact or touch a character like they usually would be able to.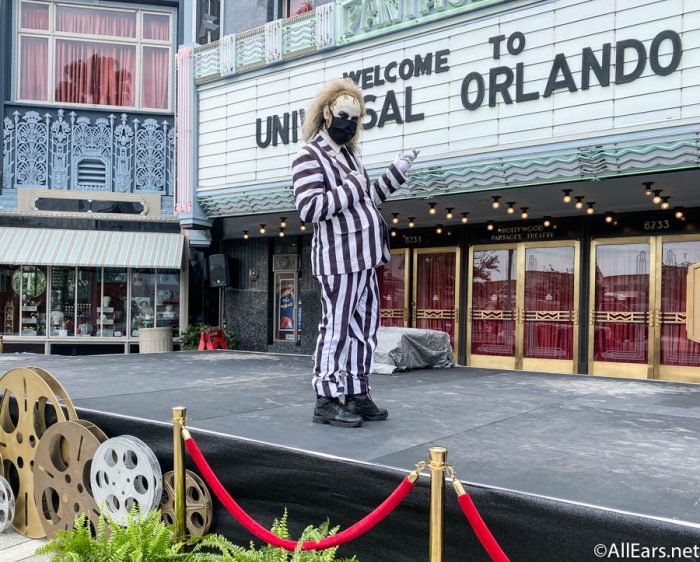 While Shanghai Disneyland has started to do a bit of the same with its park reopening, Disney World would highly benefit from this distanced character interaction. Since so many people come to the parks to be able to meet Mickey, they still would be able to do so while maintaining the guidelines that the parks have set.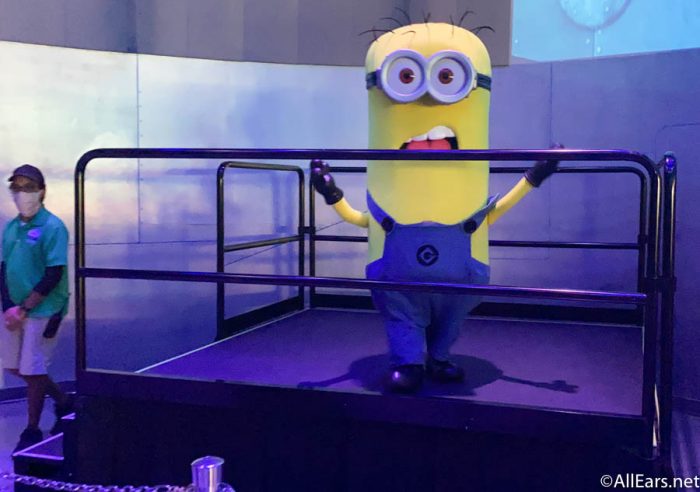 Universal Orlando also had handlers nearby to enforce the rules (if need be) and to direct guests to the places they're able to stand. Disney World would also be able be able to help guests determine the best places to go, maintain traffic flow, and still allow everyone to see their favorite characters.
Increased Ride Sanitization
We saw each and every attraction getting wiped down and sanitized between each ride. The extra level of cleanliness was really assuring that Universal Orlando was doing everything they could to keep guests and team members healthy and safe.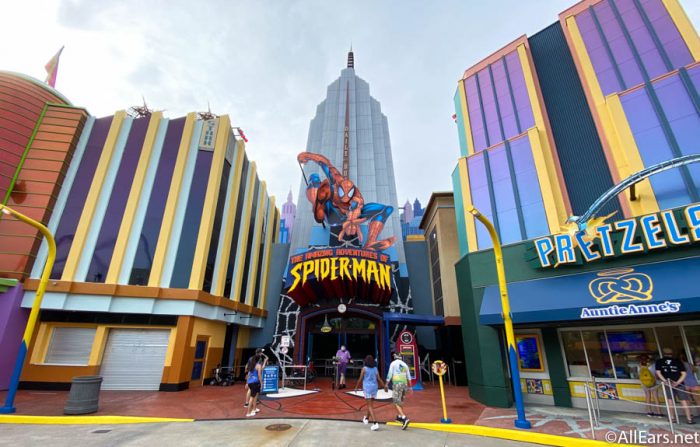 Guests were also required to use hand sanitizer before many of the rides, which allowed everyone to directly do their part in keeping the parks clean. While Disney has placed hand sanitizer and hand-washing stands around Disney Springs and the parks before they closed, the cleanliness on attractions should be something that Disney World uses consistently when it re-opens too.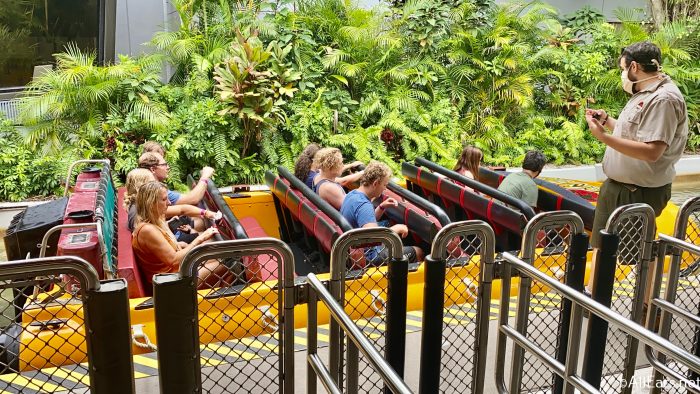 Wristbands
As guests entered the hotels, they were required to participate in a temperature check. However, Universal provided people with a wristband that would allow guests to skip the temperature checks in the parks since they had already had it done that day.
This would be the same for the theme parks — if you received a temperature check, you would be given a wrist band so you could return to the parks at any point that day without being checked again.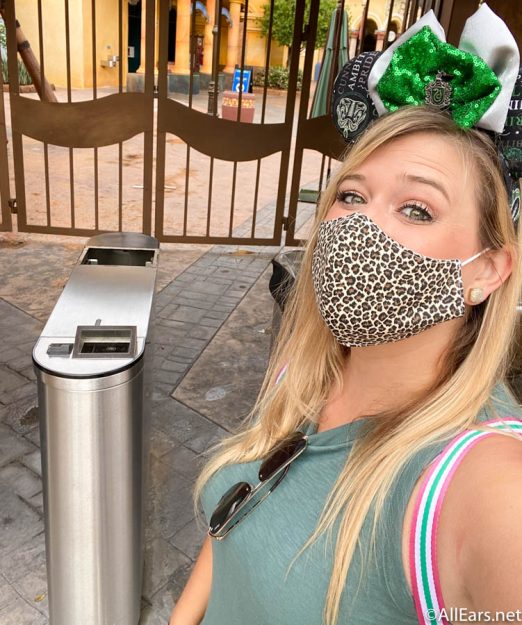 Although the temperature checks are already very quick, this would help speed up the process for Disney World so guests and Cast Members don't have to keep repeating them.
Signage and Stickers
There were plenty of signs and stickers around the parks that maintained distancing and health protocols in Universal Orlando. However, we especially appreciated the signs that clearly pointed out all the bathrooms available for washing your hands, on top of the sanitization spots throughout the parks.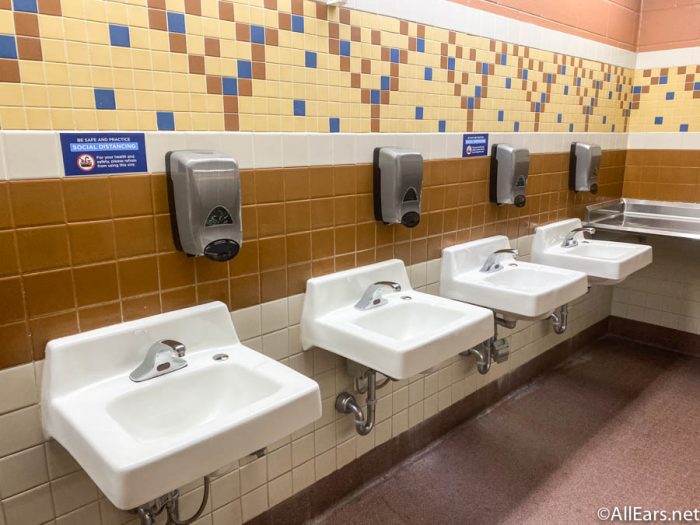 Since Universal Orlando is still showing some entertainment, we thought that it was a fantastic idea to have the dots on the ground for guests to stand on. Although it may seem a little childish, people actually listened and stood on their spots. It gave everyone the peace of mind to be able to distance themselves, while also getting to listen to the Blues Brothers.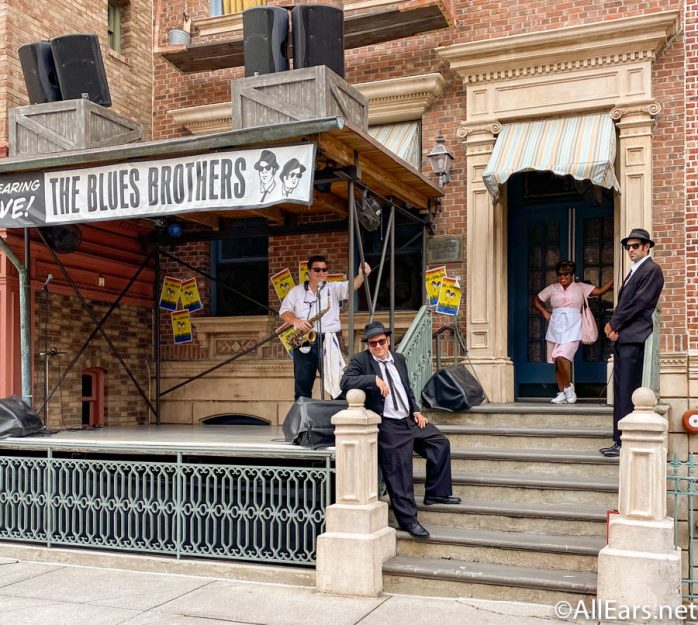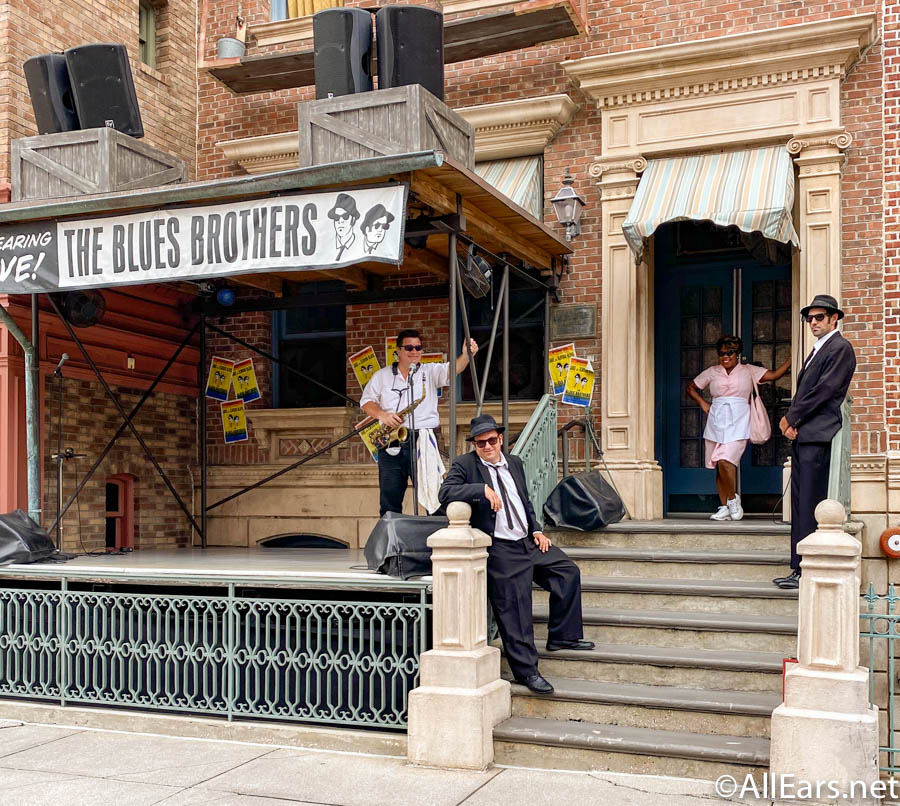 While Disney World hasn't stated what entertainment would be available when the parks reopen, we do know that these dots on the ground would be pretty beneficial. It would help guests understand where they should be standing and even help younger kids do the same.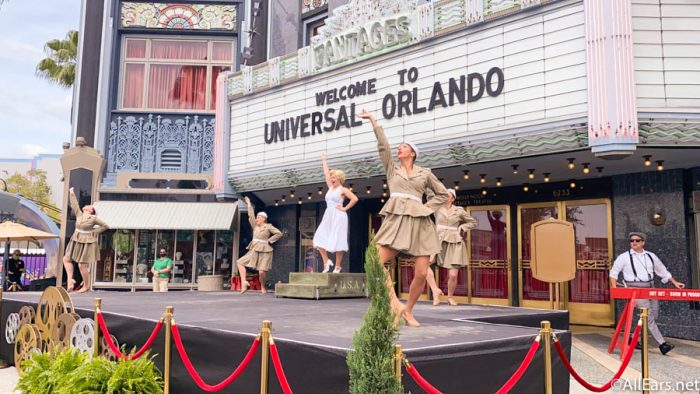 Even though many of the new things in theme parks will take some getting used to, we were very impressed by Universal Orlando's process and flexibility in making sure that everyone was safe AND having a great time. We can't wait to see how Disney World will follow up when the parks reopen on July 11th and July 15th!
Have you been to Universal Orlando yet, or will you be going soon? Let us know in the comments below!