Last week, we shared Disney's announcement that they will be cancelling all upcoming dining reservations, in addition to all upcoming Disney Dining Plan reservations.
Guests with impacted reservations did not see this decision reflect on their reservations immediately, although some guests with dining reservations are beginning to see the cancellations come in.
Disney is noting that in order to "foster physical distancing during this unprecedented period," the need to suspend and cancel dining and other experience bookings.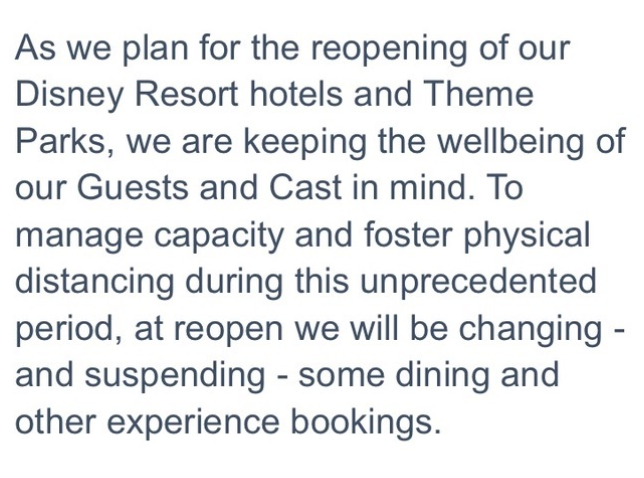 The emails being sent are informing guests that their existing dining reservations are being cancelled.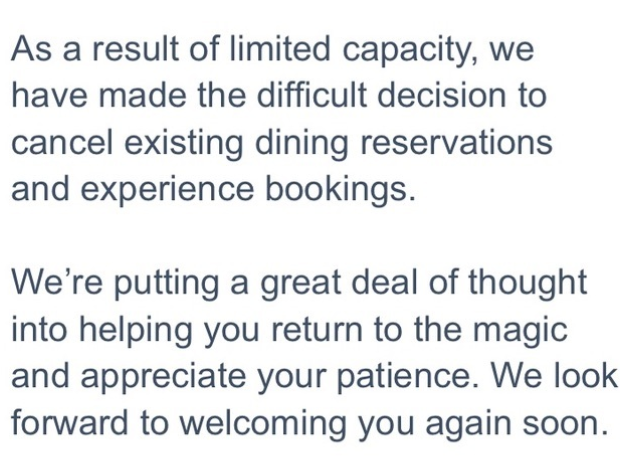 When Disney made their announcement last week that they would be cancelling these existing reservations, it was noted that those affected guests will receive priority access to rebook when reservations resume. At this time we do not know when Disney will resume accepting dining reservations.
This is a developing story and we will continue to provide updates as they come!
Have you received a cancellation email from Disney regarding an upcoming dining reservation? Let us know in the comments.