There are a lot of pretty nice restaurants at Walt Disney World, and what is a vacation without sitting down to a delicious meal once or twice?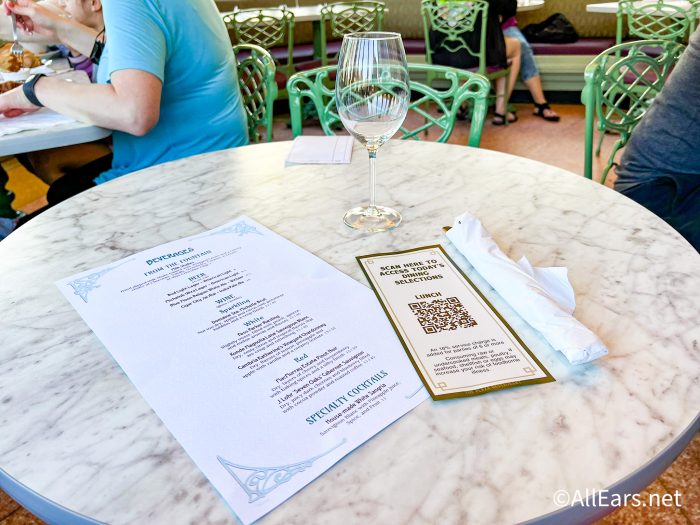 It's no secret that the Table Service restaurants at Disney World are not always the most budget-friendly options. In general, Quick Service is the way to go for a cheaper meal. But sometimes, you still want that sit-down experience without breaking the bank.
Here are the

least expensive Table Service meals

in each Disney World park! 
We looked through all of the table-service options in each park and picked out which spots will bring you the least expensive eats (and we looked at three courses, too!). So check out the most budget-friendly dinner options in Disney World Table Service spots!
The least expensive option in Magic Kingdom is going to be over at the Plaza Restaurant. This restaurant has slightly more elegant decor for the price, so it's a great spot to give your wallet a break and still enjoy a fancier-feeling meal.
Opt for the Seasonal Soup as an appetizer, the Plaza Reuben for your entrée, and The Plaza Restaurant Sundae for dessert. Your total for the meal will come in at just $36.25.
Over in Epcot, sushi is where it's at to find the cheapest meal! The Japan Pavilion is home to two authentic Japanese restaurants, Teppan Edo and Tokyo Dining. Both of these spots offer sushi for pretty low prices so you can put together an inexpensive meal!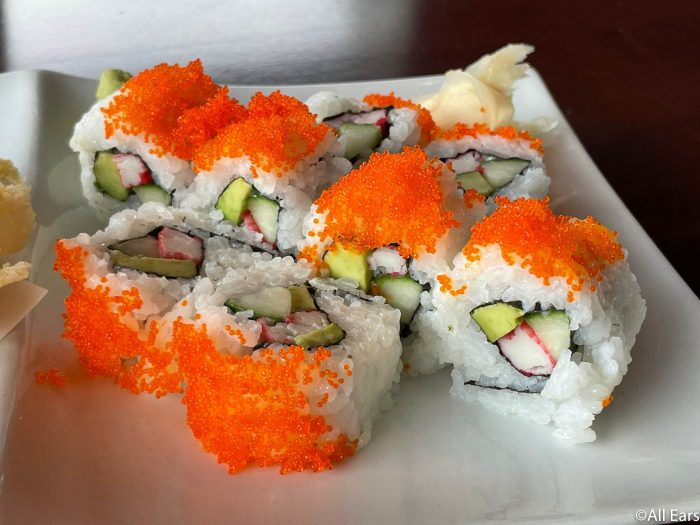 At Teppan Edo, have a Miso Soup appetizer, a main course of a Spicy Roll, and a dessert of Green Tea Ice Cream for a total of $23. Alternatively, grab a table at Tokyo Dining and make a meal of Edamame, a California Roll, and Green Tea Ice Cream for $25. If sushi isn't filling enough for you, other options at Tokyo Dining are pretty inexpensive, too!
Over in Hollywood Studios, your inexpensive meal can be really fun, too! Take in a classic sci-fi flick in one of the car-themed booths as you chow down on a dinner that won't break the bank.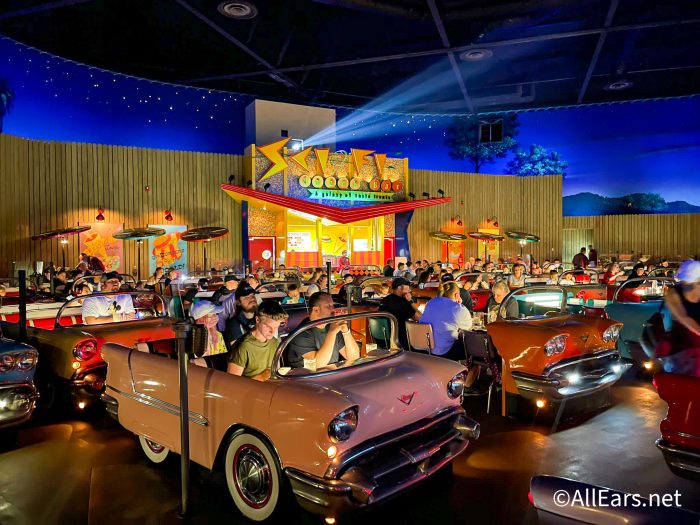 Grab an appetizer of the Crispy Onion Rings, an entrée of the Grilled Chicken Citrus Salad, and a Cookie Shake for dessert. It's only $37, or you can exchange the onion rings for fried pickles for a $38 meal (and we love a good fried pickle!).
Last but certainly not least is the inexpensive dining experience in Animal Kingdom! Restaurantosaurus is usually a counter service restaurant, but their Burgers & Sundaes experience is a super cheap way to have a filling Table Service meal.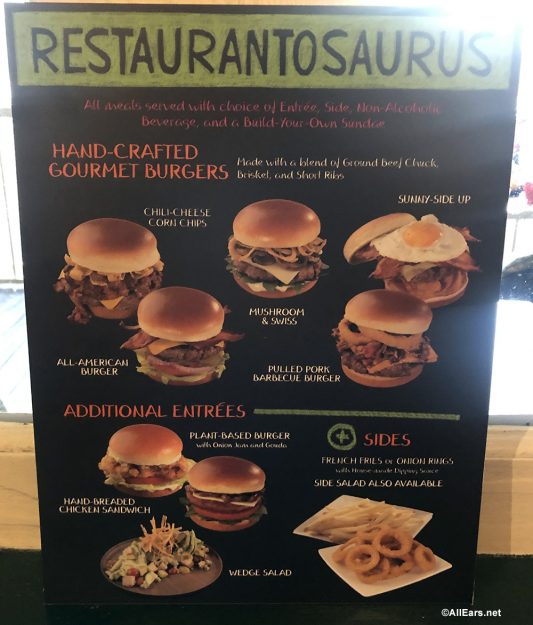 For adults, Burgers & Sundaes is $22.99 and includes an entrée, a side (which we're counting as our app here), a build-your-own sundae, and a non-alcoholic drink! That's a serious steal.
Unfortunately, the Burgers & Sundaes Experience is temporarily unavailable right now. In the meantime, the next cheapest option for a sit-down meal would be Yak & Yeti Restaurant. This spot has a variety of options, including Asian-inspired dishes.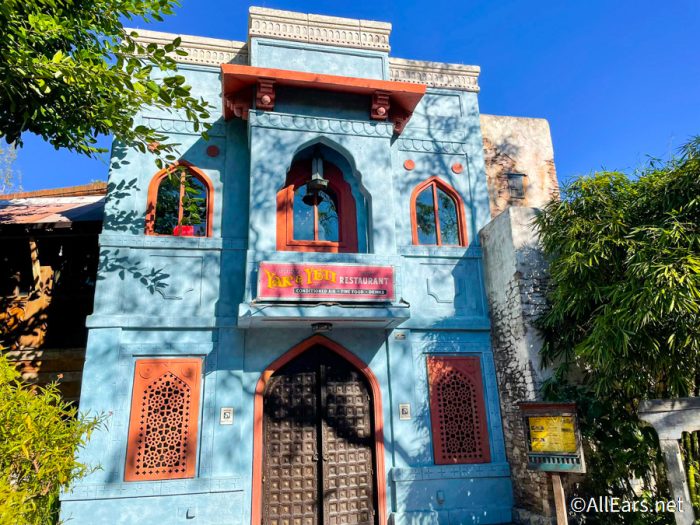 You can get the Pork Pot Stickers for $12.99 as the appetizer, the Korean Fried Chicken Shareable plate as the entrée for $16.99 (which is really meant for two people to share!), and Mango Key Lime Cheesecake for dessert for $13.49. Total, this meal is $43.47.
Keep following AllEars for more tips on saving money as you plan your next Disney World vacation.
Are any of these less expensive table service spots one of your faves? Tell us in the comments!