If you're planning a visit to Mickey's Very Merry Christmas Party, you'll be wondering how you can maximize your time at this specially-ticketed event. With a brand new fireworks show helmed by Minnie Mouse, Mickey's Once Upon a Christmastime Parade, complimentary treats, loads of live entertainment, attraction overlays, and rare character meet-and-greets, there's a lot to do.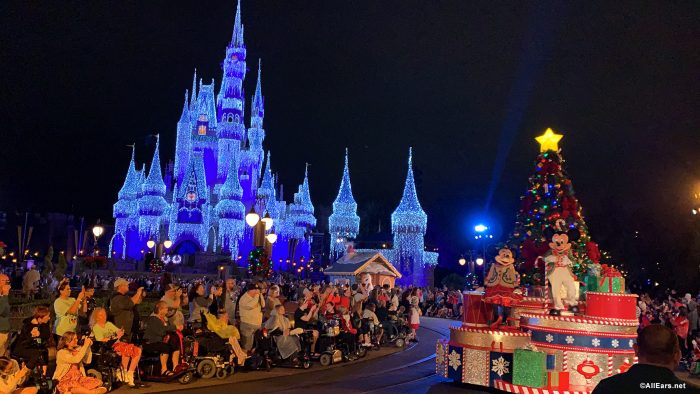 With all that fun to be had, you'll want to plan ahead to get the most out of the event. The AllEars team has been to countless Very Merry Christmas Parties, and today we're sharing some of our pro tips to maximize your time at the Party. You're welcome!
Don't wait (as long) for character meet-and-greets.
If you're into the Very Merry Party for some rare character meet-and-greets, you'll have a few stellar options from which to choose. Jack "Sandy Claws" Skellington and Sally? The Seven Dwarfs? Moana? I see the line where the meet meets the street, and it calls me!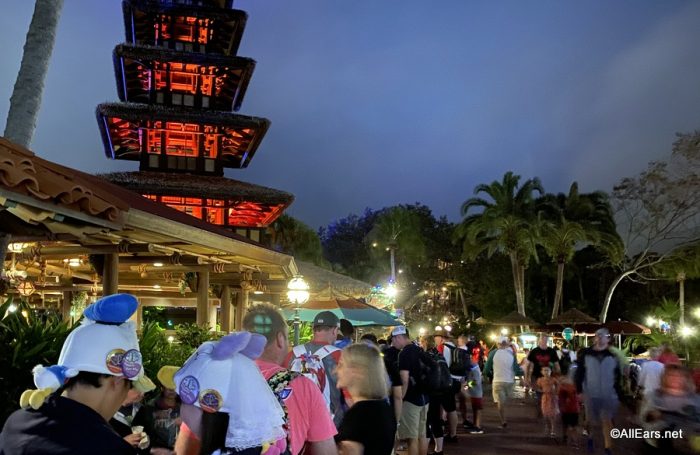 These rare meet-and-greets generate some huge lines during the Party, and waiting around in those lines can eat up a lot of time. The first hurdle you'll need to overcome: finding the character(s) you want to meet. The Party Guide Map has character meets labeled, but they don't specify which character is in each location. You'll want to ask a cast member (in Guest Relations before you even enter for the Party!) where to find your favorites.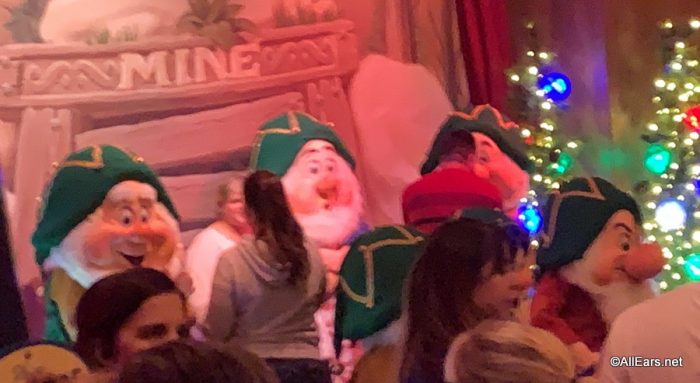 Once you know where to go, head straight there! If you enter the Park at 4PM (three hours before the Party officially begins), make a plan to be waiting in the character queue before the Party starts. When the clock strikes seven, you can be among the first to meet your new friend — then you can scoot along to your next Christmas Party adventure!
Can't line up early? Plan to skip the parade and head to a meet-and-greet instead. We spotted the shortest waits of the night during Mickey's Once Upon a Christmastime Parade.
Time your rides carefully!
This year's Party includes some festive attraction overlays, and if you want to experience those with the shortest wait times, plan to hit one or two of them in the last hour of the Party.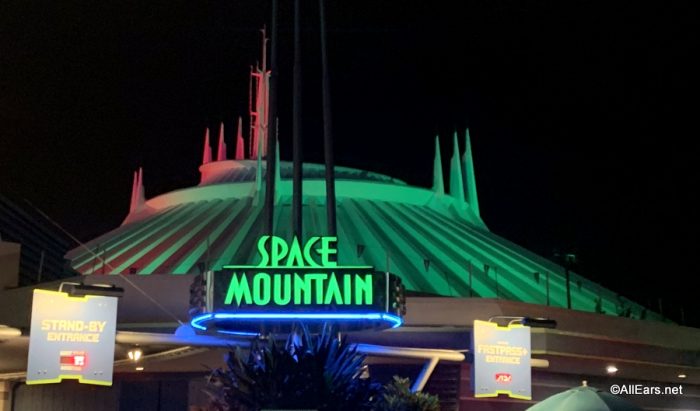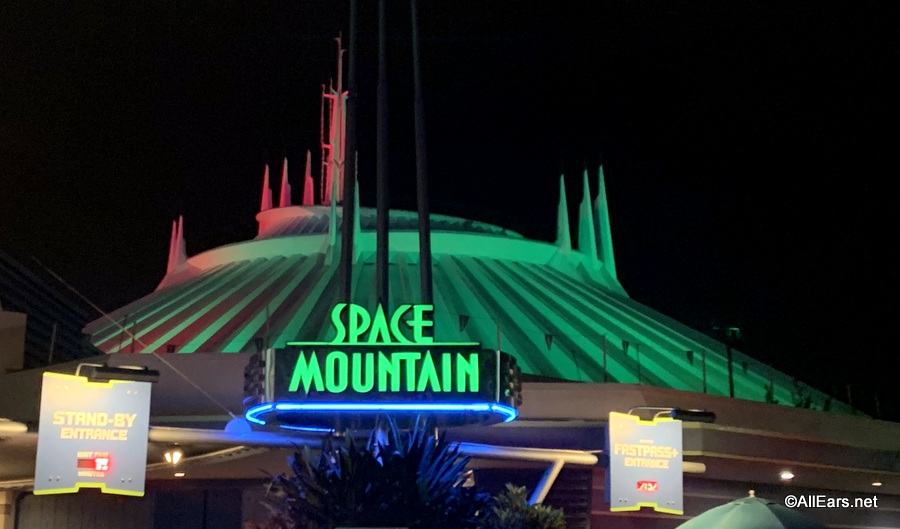 From 11PM to 12AM, we saw the shortest waits for the Christmas-y rides, including Space Mountain which was virtually a walk-on closer to midnight. Plan to burn the midnight oil, and enjoy shorter waits (and maybe multiple rides).
Eat early, eat often.
If you need to eat a meal while you're in the Park for the Christmas Party, plan to do so before the Party actually begins (at 7PM). Quick service spots ARE open during the Party, and you can order a full meal (not just Party-exclusive snacks), but this isn't a great use of your Party time.
Rather, grab your dinner before the Party events begin so you can concentrate on those things you've paid big money for. Plus, if you eat your dinner early (or eat linner instead), you'll have an excuse to buy some Party-exclusive snacks!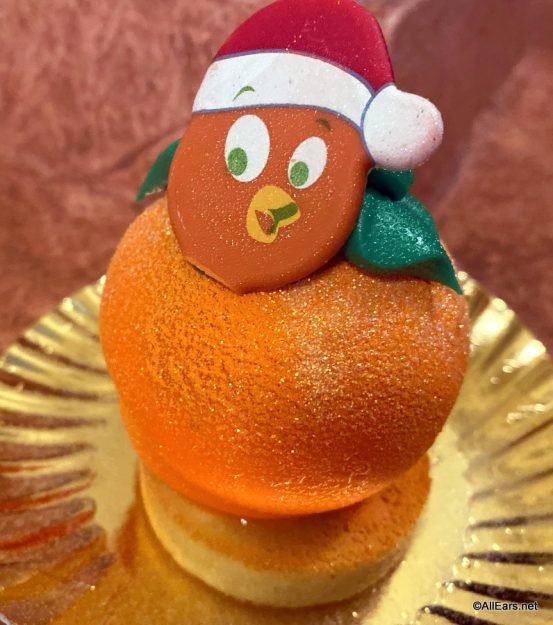 Speed your way through holiday overlays.
This year's Party includes an overlay on Tomorrowland Speedway, and when we attended the Christmas Party, the lights and effects were turned on before the Party even started. Sunset was around 5:30PM, and by 6:15PM we were afforded this festive view: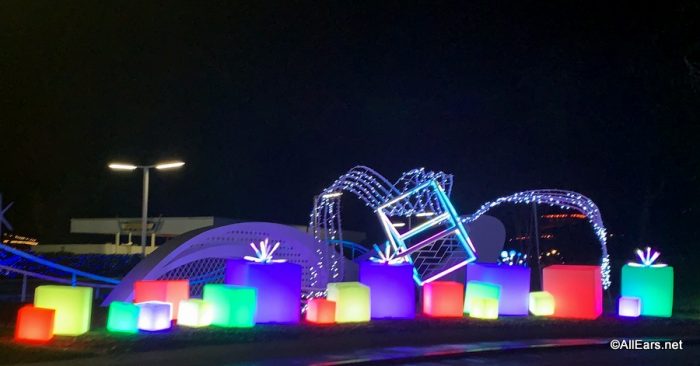 If seeing these effects is a priority to you, plan to see if the Speedway overlay is up and running before the Party begins. You can also check on the Mad Tea Party to see if its lights and music have shifted from standard to Christmas, too!
Take a break from your kids!
Another fun way to meet some beloved characters (and score yourself a short, happy break)? The Disney Junior Jingle Jam in Storybook Circus lets the kids (and kids at heart) meet and boogie with their favorites like Vampirina, Doc McStuffins, Timon, and Fancy Nancy.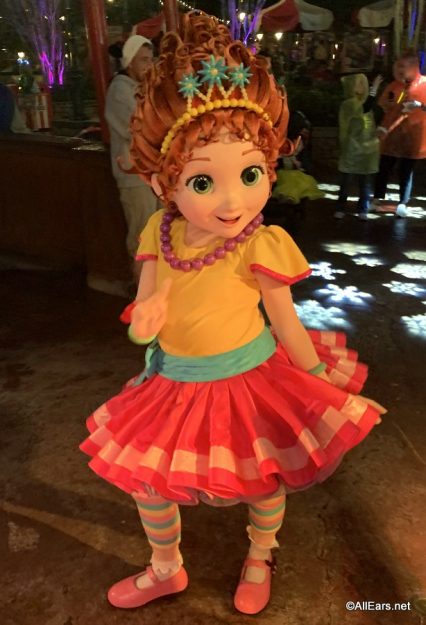 During the parade, this spot was nearly devoid of guests, and the few kids we saw partying with their Disney Junior pals were living their best lives. They had the characters almost entirely to themselves. What a memory! (Oh, and the moms and dads could find a spot to rest their weary feet, so win-win!)
With these pro tips from the AllEars team, you can put a little extra merry in your Christmas Party!
What's your favorite way to  maximize the fun at Mickey's Very Merry Christmas Party? Let us know in the comments! 
Have an opinion on the Christmas Party? Leave a reader review below!