Walt Disney World is building Star Wars: Galactic Star Cruiser, a Star Wars-themed Resort. Fans of the franchise: this is your chance to be immersed in the Star Wars universe in ways you've only imagined.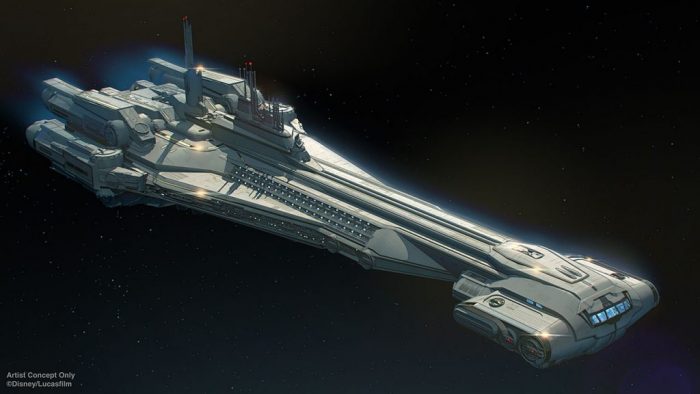 Galactic Starcruiser is shaping up to be a very different Resort than guests are used to at Disney World (or just about anywhere, actually). And these changes have us wondering:
Does Walt Disney World even need a hotel like Galactic Starcruiser?
For starters, the Star Wars hotel is a two-day immersive experience. Much like a cruise, guests will be ensconced in the ship (er, in the hotel) for the two days.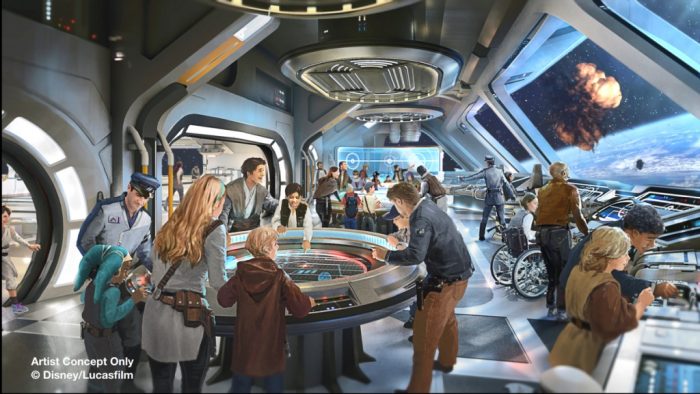 The one time guests will be able to venture into a Park is on their excursion to Batuu. Pretty different from the Disney vacation most people are used to, right?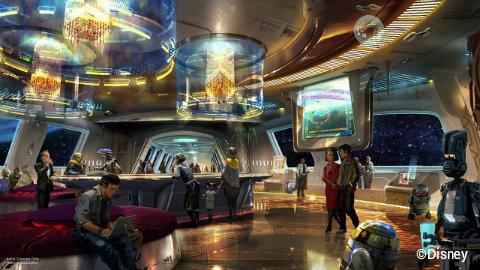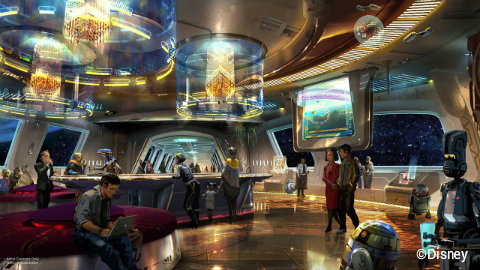 When they're not "on planet," guests will explore the ship and be able to wield lightsabers, protect the ship from enemies, see familiar faces like Chewbacca and Rey, and even become active participants in a Star Wars story where their decisions impact their onboard experiences.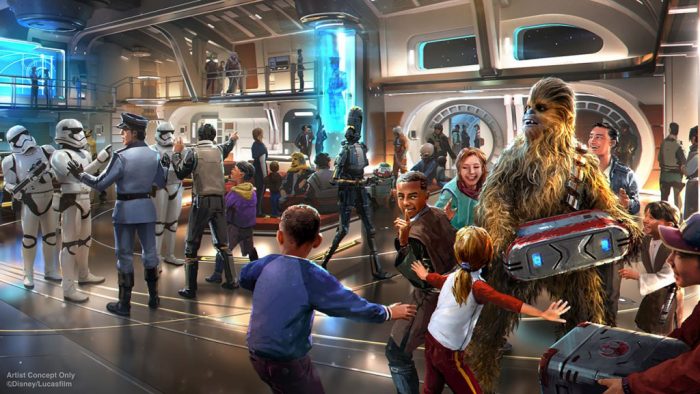 The goal on Galactic Starcruiser is really is to make guests feel like they're a part of the Star Wars universe instead of feeling like they're on a Disney vacation. But it may require a substantial mental shift from what Disney World guests are used to.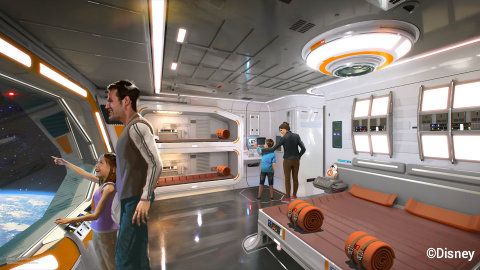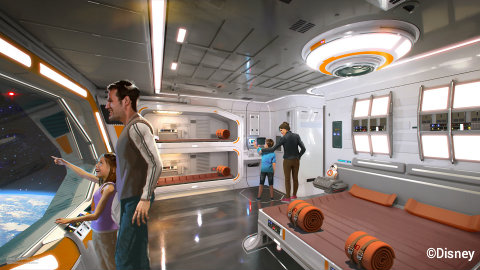 Once guests enter the hotel, they will assume the role of a character in a story (which may even include dressing in appropriate Star Wars attire). After leaving Earth, the Resort will come to life as guests do their best to make sure their story ends the way they want it to!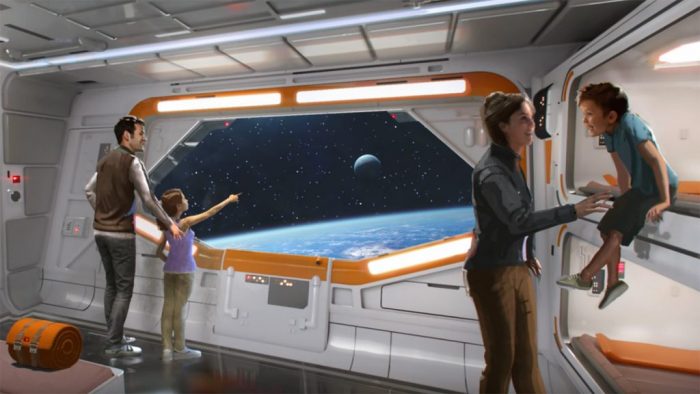 Though we currently know very little about dining on board, we do know that like a cruise ship, the food will be all-inclusive. We also know the name and have concept art for one of the lounges that guests can expect to see on board the halcyon — Silver C Lounge.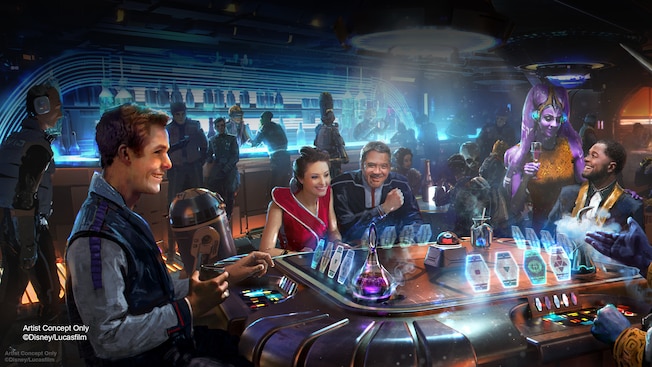 We expect that more dining announcements will be made as more information is released about this brand new hotel.
Another element of Galactic Starcruiser that will require a mental shift will be that — as far as Disney has described the experience — guests will have to switch hotels once the two days of their stay come to an end.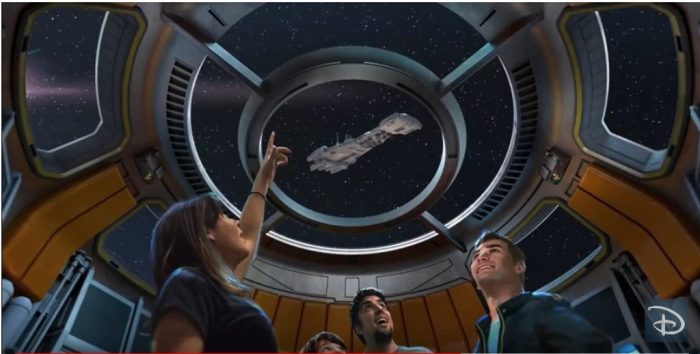 Galactic Starcruiser is described only as a two-day experience, and guests choosing to stay on property for more than two nights will disembark from the Star Wars world and will continue their Disney vacays as normal at one of the other Disney World hotels.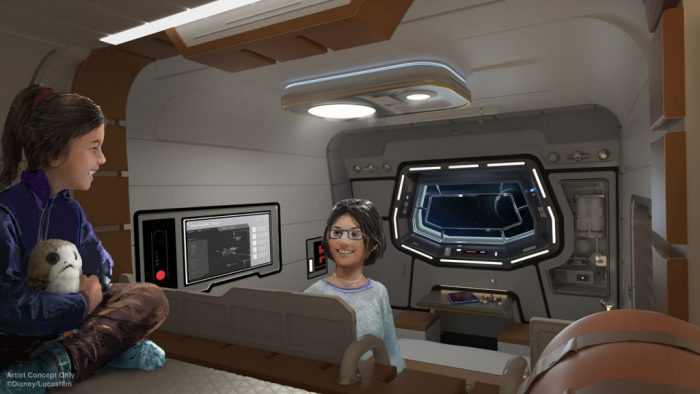 This may require guests to have two separate reservations to deal with, with one part of their vacation fully centered around Starcruiser and a second part requiring the planning incumbent in a busy Walt Disney World vacay. In a sense, it will be like planning two separate vacations.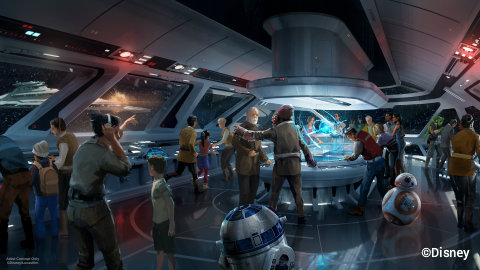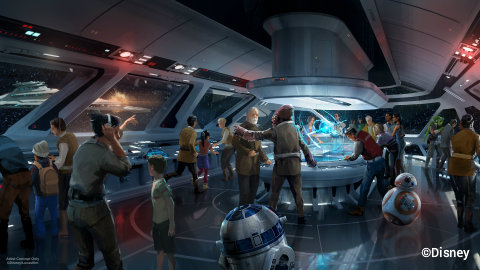 To be fair, Disney is known for making the transition from one hotel to another pretty seamless; they'll transfer your luggage for you, and you can even get a text with your room info just like when you check in for your first day. But for those guests who haven't done this before, it may still ignite some worry or stress.
So does Disney World even need the Star Wars: Galactic Starcruiser Resort? 
Ask a Star Wars fan, and the answer is likely to be very simple: YES! And we tend to agree in a sense. Of course no one needs an immersive Star Wars-themed hotel; it's not life-sustaining. But it's an innovative concept for a hotel that seeks to draw in fans (and the curious) who are willing to pay for the fully immersive Star Wars experience they've always dreamt of. So need in a literal sense, no. Need in a this-adds-value-to-a-person's-life sense? Sure!
Are you planning to board the Star Wars: Galactic Starcruiser? Let us know in the comments below! 
Click below to subscribe to the AllEars® newsletter so you don't miss any of the latest Disney news!