If you've been following the latest Disney news like we have, you've heard that the Star Wars Resort that's currently in the works is going to be unlike any other Disney resort. From the very limited information released so far, we know that it's going to be part of a totally immersive experience that will start from the moment you arrive at the hotel.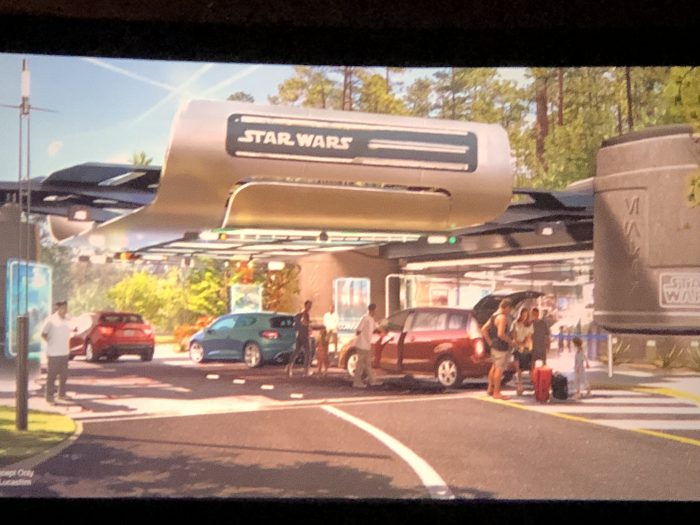 We're sure that the hotel will be beautiful and full of numerous Star Wars details and rich backstories. We're also sure that a stay there will be on the expensive side!
So, all things considered, will it really be worth staying there, especially if you aren't that big of a Star Wars fan? We thought we'd take a look at the pros and cons.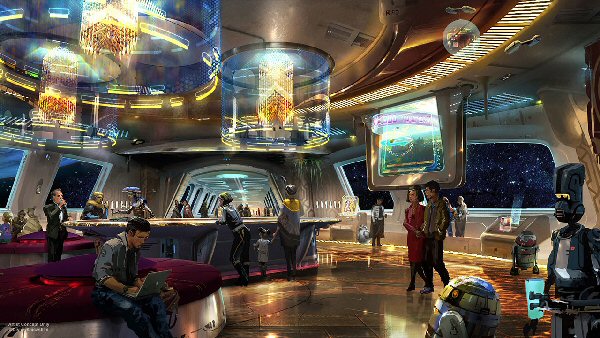 A few reasons FOR staying at the Star Wars Resort:
The resort will connect you to Disney's Hollywood Studios.
According to news announced a few months ago, the resort will connect "seamlessly" to Star Wars: Galaxy's Edge, the new land set to open on August 29. From what we've read, Star Wars Hotel guests will be transported directly from the resort and straight into Disney's Hollywood Studios. 
The totally immersive and interactive resort will create a unique experience.

According to Bob Chapek, Chairman of Disney Parks, Experiences and Products, this revolutionary new vacation experience will be a living adventure that allows guests to immerse themselves in an entirely new form of Disney storytelling. "It's unlike anything that exists today," Chapek said. "From the second you arrive, you will become a part of a Star Wars story!"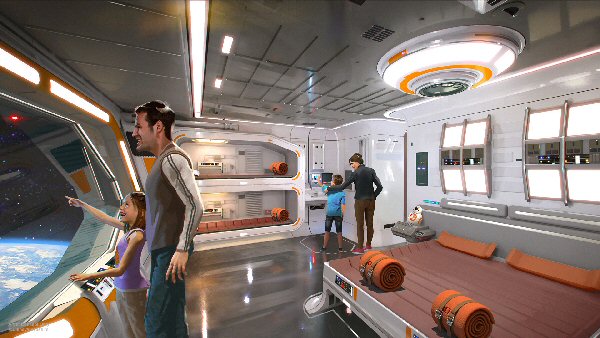 Once you enter the resort you will assume the role of a character in a story, which may even include dressing in appropriate Star Wars attire. After you "leave" Earth, the resort will come alive around you. It will be as though you are on a starship complete with other characters and stories.  Your storyline will follow you for the duration of your stay, every minute of every day, creating a unique experience for each person. It's clear that a stay here will be unlike any other vacation you may have ever had.
If you ever dreamed of being a Jedi knight, riding a Tauntaun, or traveling to Alderaan, this may be the hotel you're looking for!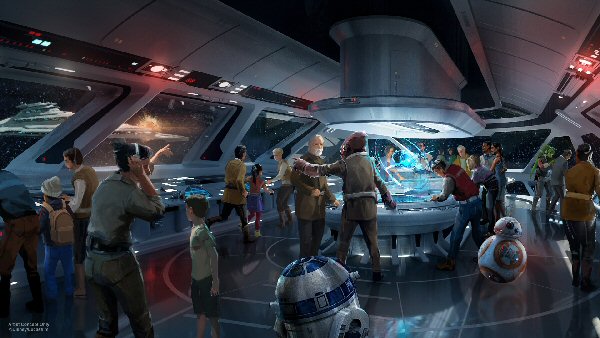 A few potential reasons to skip the Star Wars Resort: 
If you aren't a Star Wars fan you might be a little confused and/or bored.
To create the immersive experience that's been described, it sounds like all resort cast members will be in character, playing a role. They'll be dressed accordingly; as a guest at the resort, you probably will be, too! At the very least, it will be encouraged. So, if you have never seen any of the Star Wars films (is that even possible?) or don't really care for them (perish the thought!), you might not enjoy yourself very much.
There might be too much tech for you.
We read one article that discussed the possibility of a voice-activated virtual assistant type of unit (similar to Alexa or Google Home) being placed in the Star Wars Resort's rooms, which would provide more opportunities for interaction. It also seems that most of the windows will show scenes from space, rather than the real outdoors, using technology like the "virtual portholes" you find on some Disney cruise ships.
It's also been predicted that MagicBands and the Play Disney Parks app will be key to enhancing the activities and experiences that will be part of your "living adventure," as information about you and what you do in the parks is collected.
If you're not the sort of person who appreciates all of this technology, you might not want to stay in this hotel.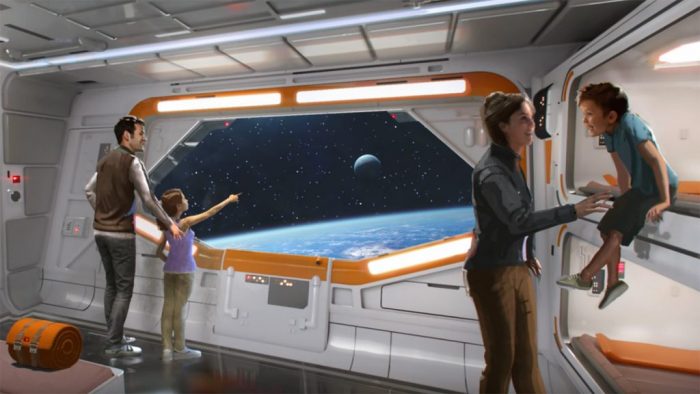 It will undoubtedly be pricey.
Although pricing for the resort has not been released yet, it is pretty safe to guess that staying at the Star Wars Resort will cost a pretty penny. So if you are not 100 percent interested in living as a Star Wars character for your every waking moment during your vacation, you may want to look into other Disney resort options.
If you aren't planning on spending most of your time at Star Wars: Galaxy's Edge it might be a waste of time. 
If it's true that your Star Wars storyline spans an entire day, or even the entire length of your vacation stay, well, that's a long time to spend in just one area of one theme park. If you want to visit the rest of the Disney theme parks, and don't plan to commit all of your vacation to Star Wars, this resort might not be right for you.
We don't know yet when the Star Wars Resort will open, but we do one thing for sure: we're excited to see it and WILL be staying there as soon as we can! Will we see you there?
Let us know what you think about this upcoming hotel, and the idea of the "living adventure" vacation. Does it appeal to you?
For the latest in Star War: Galaxy's Edge details, check out these other posts:
Remember! When you're in Disney tag @allearsnet in your photos!
Be sure to check out our YouTube Channel for reviews, news, information and more! 
Subscribe to the AllEars® newsletter so you don't miss any of the latest Disney news!