The Epcot-area Resorts  and hotels at Walt Disney World have achieved something of a cult status. They're impeccably designed, feature some lovely views, and — best yet — they're walking distance from not one but two Disney Parks. The Yacht Club, Beach Club, and BoardWalk are Disney-owned and operated Resorts with classic themes and more than their share of great dining and accessible entertainment. No matter which you choose, you're ideally placed for fun and convenience.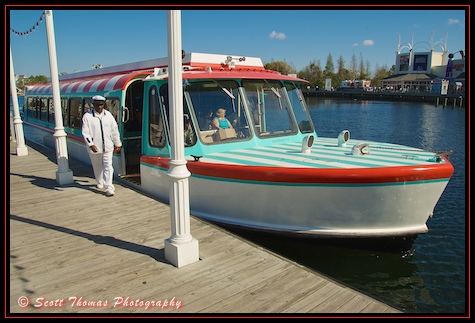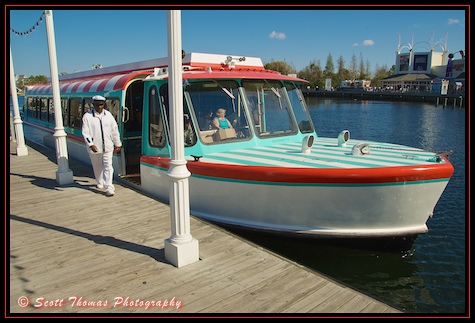 Still, we wondered which of these Resorts would come out on top if we took a (clearly subjective) look at their characteristics.
Come along as AllEars struggles to decide which Epcot Resort or hotel is best! We're going worst to first, so get those comments ready for when you reach the end of our list!
Disney's Yacht Club Resort
We'll start with Disney's Yacht Club, the least beloved of the three. This hotel is sophisticated preppy-ness done right with posh nautical references and luxurious and stately ambiance. But that tone isn't exactly a good fit for a lot of Walt Disney World guests, landing Yacht Club on the bottom of our (short) list.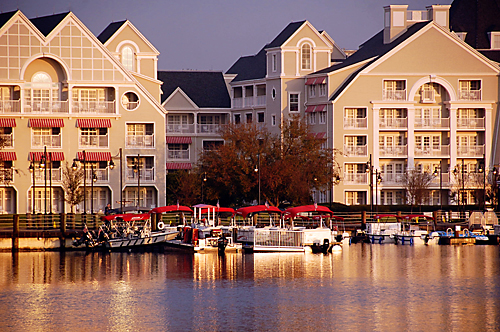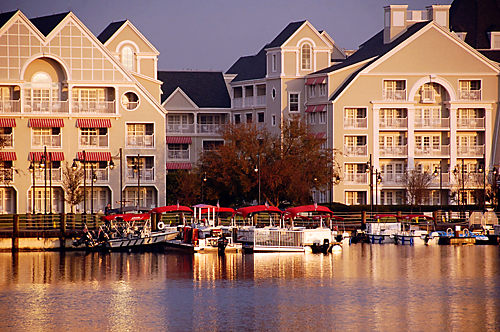 The dining options at Disney's Yacht Club are actually pretty great: Ale & Compass Restaurant is decent, Crew's Cup Lounge is fantastic, and the famous Beaches & Cream Soda Shop (shared with Beach Club and home of the No Way Jose and Kitchen Sink Ice Cream Sundaes and killer chili cheese fries) is a dining destination worth traveling for.
But Beach Club guests can also easily access the Yacht Club dining options, making dining kind of a moot point of comparison between the two.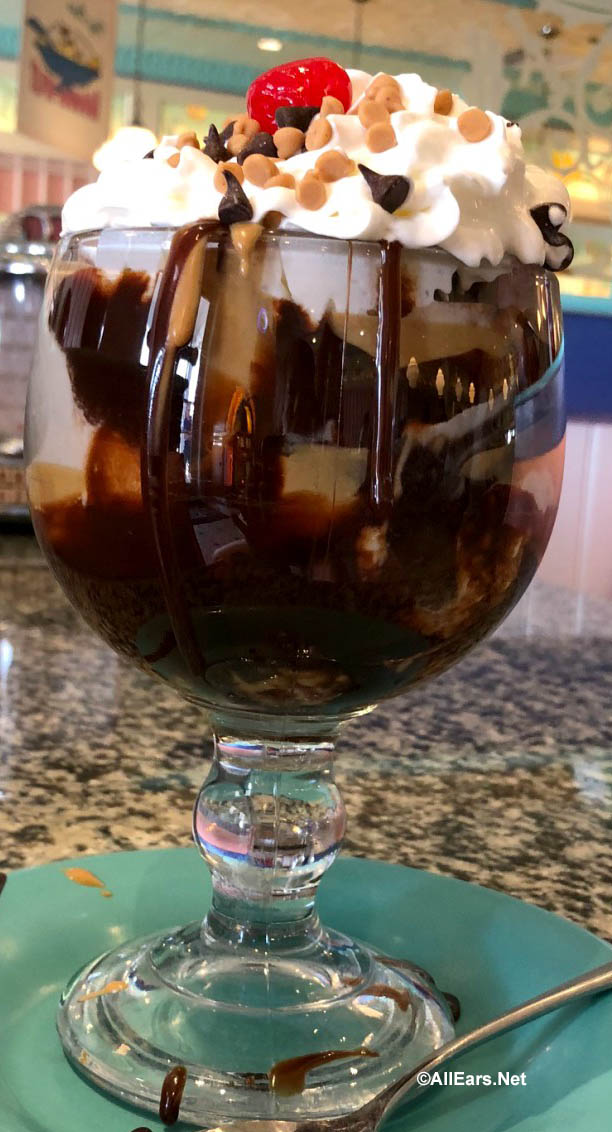 Another shared amenity for the Yacht Club and Beach Club: arguably Walt Disney World's best pool, Stormalong Bay.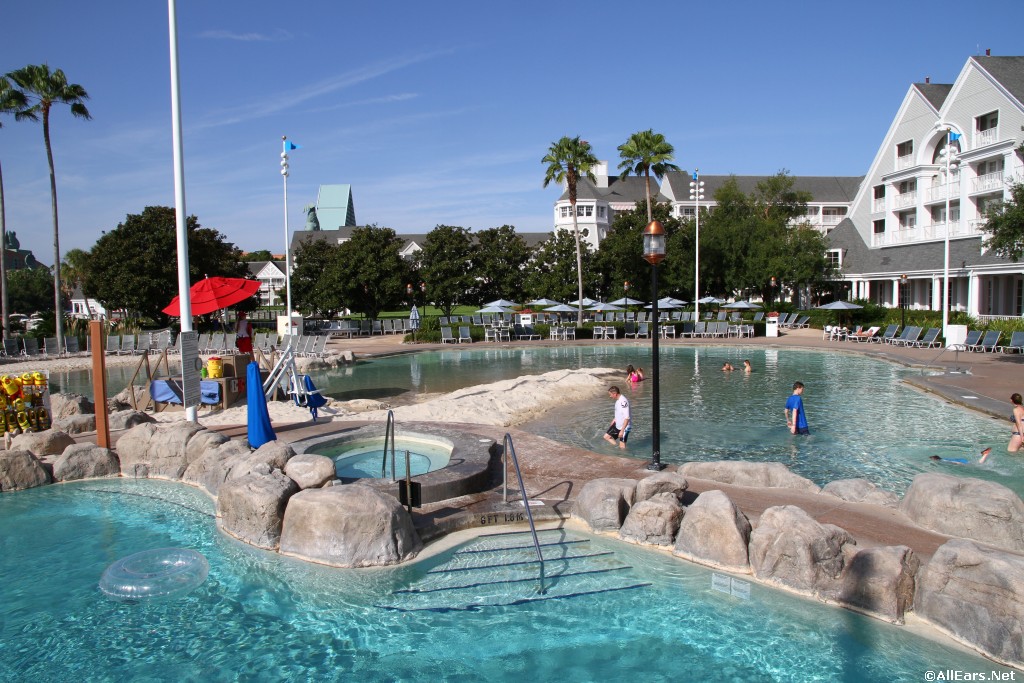 Stormalong Bay isn't just any ordinary Resort pool; it's a complex and is more like a waterpark in many respects! We're talking a lazy river, sandy bottom wading pools, and expansive swim areas with bridges and islands scattered throughout them. It even has its own massive shipwrecked boat for a waterslide!
Don't think you'll get in to Stormalong Bay if you're not a guest of the Yacht & Beach Club. You need to scan your MagicBand for pool entry and Cast Members keep Stormalong Bay pretty well guarded at all times for stowaways.
But the decor and tone of Yacht Club — which is stuffier than its beachy sister — leave this (still pretty awesome) Resort at the bottom of our Epcot-area Resorts list.
Disney's Beach Club Resort
Next we're heading right next door to Disney's Beach Club Resort. The theming of this Disney Resort draws its inspiration from the spirit of having fun in the sun!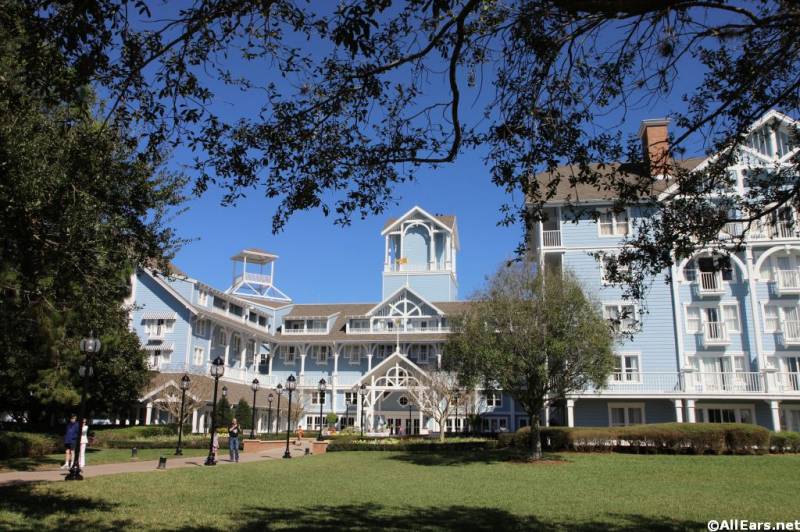 Disney's Beach Club is a little closer than Yacht Club and BoardWalk to the International Gateway entrance for Epcot. While the distance may seem negligible to the naked eye, the few extra steps saved at the end of a long night in the Park really makes a difference when our dogs are barkin'!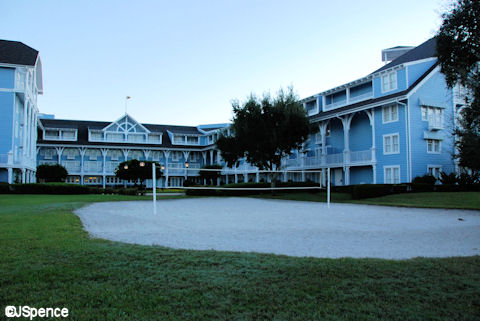 Outside of Disney's Beach Club you'll find serene white sand beaches with lots of swinging benches and chairs perfect for reading or relaxing.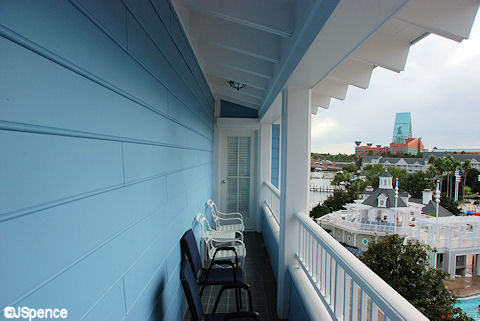 Ultimately, Beach Club's vibe is decidedly more relaxed than Disney's Yacht Club. If you're into a more laid back cottage feel than the super-luxe sporting man's vibe over on the Yacht side, you'll likely feel more comfortable with Beach's equally gorgeous but more chilled out design.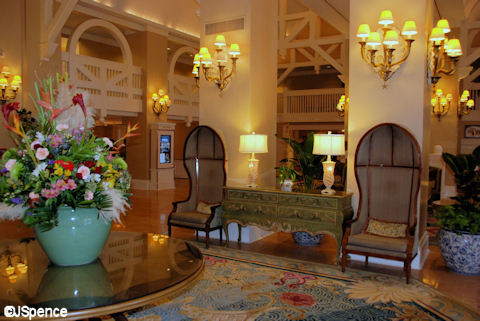 Disney's Beach Club Resort also has some great restaurants you'll want to try. There's Cape May Cafe with a character breakfast buffet and a seafood dinner buffet and the apropos Martha's Vineyard for wine.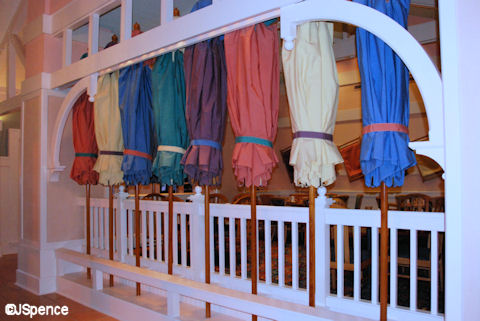 Room rates between Disney's Yacht Club and Disney's Beach Club are pretty much the same, so with both having sharable amenities, the real deciding factor between the two is their unique stylish settings — and we give Beach Club the edge for this. And if you're traveling with kids who are all about some pool time, you might bump Beach Club over our number one pick…
Disney's BoardWalk Inn
Our number one pick for best Epcot-area Resort is Disney's BoardWalk Inn, a whimsical turn-of-the-century-style Resort with oceanside offerings. To us, the BoardWalk feels a lot less stuffy than Disney's Yacht & Beach Club Resorts while still providing an elegant backdrop to a Disney stay.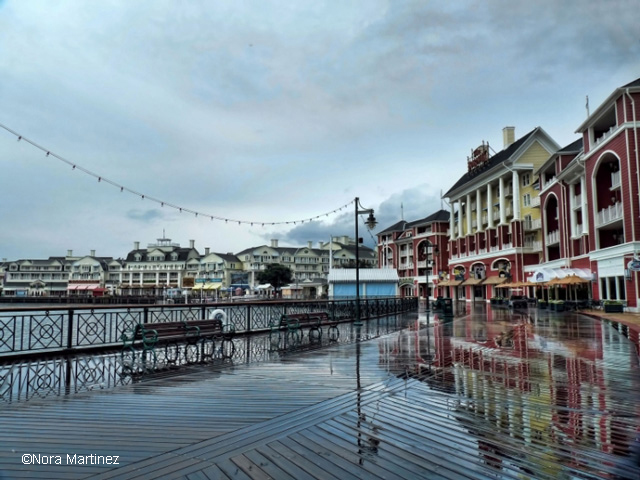 There's lots to see and do when you stay at Disney's BoardWalk. The boardwalk itself is a popular nighttime destination — like a mini Disney Springs with lively bars, restaurants, and street performers!
There's nightly dueling piano performances and singalongs down at Jellyrolls, or you can trip the light fantastic at the Atlantic Dance Hall, a popular nightclub. These over-21 venues do leave out the littles, though, which is why parents with kids might not find they can make the most out of BoardWalk's many nighttime offerings.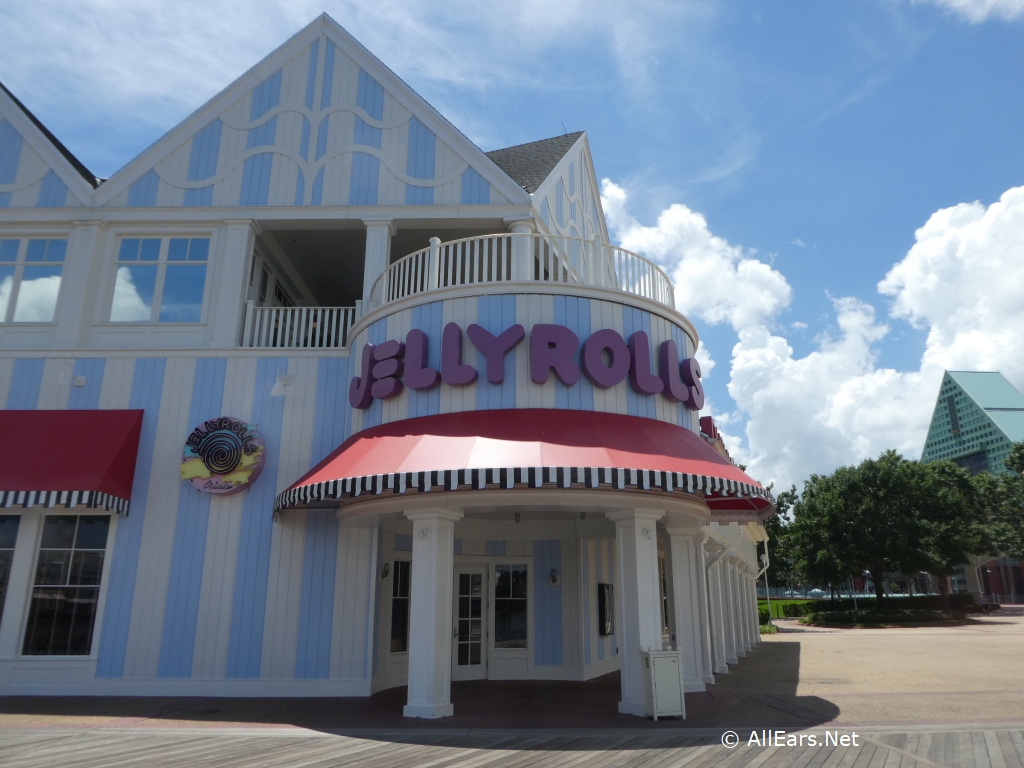 But it's not just about the grown-ups here. The Resort has lots of stuff for the kids, too, including nightly showings of movies on the lawn and Surrey bikes for rent!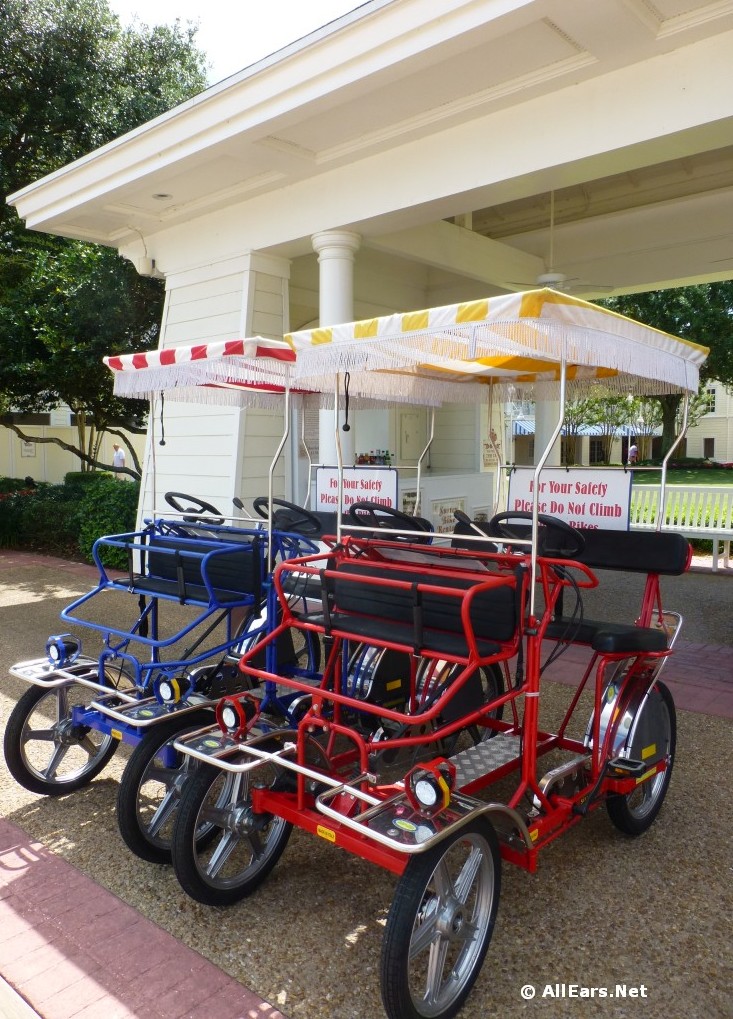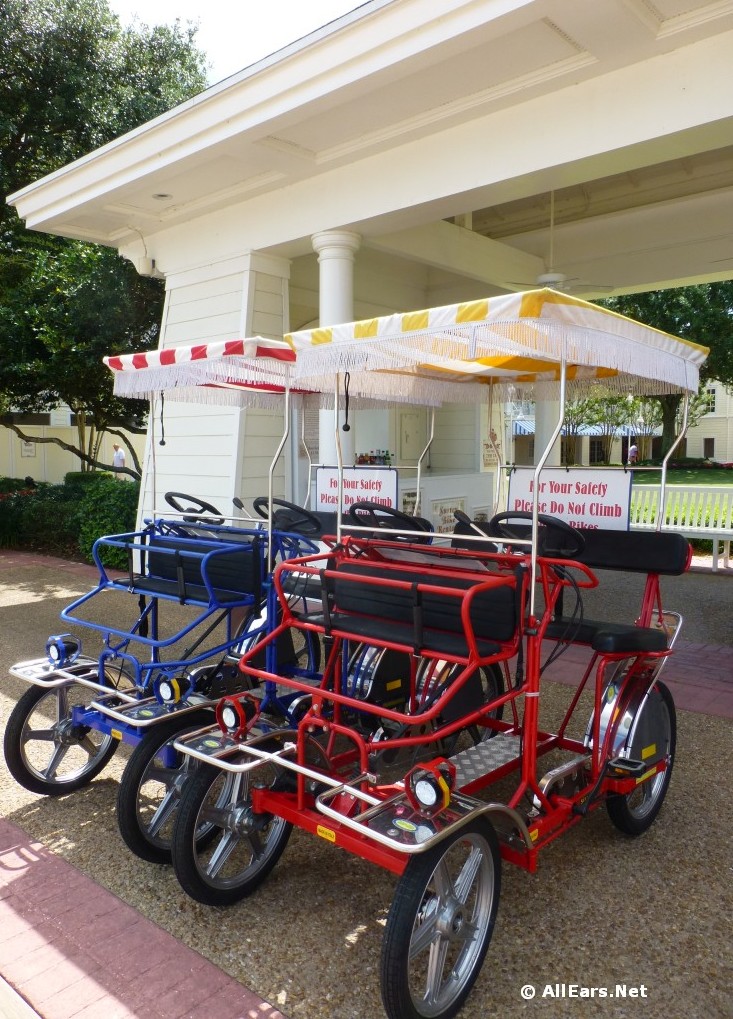 The BoardWalk Inn knows it has stiff pool competition across Crescent Lake, and theirs doesn't disappoint. It may not have all the bells and whistles that Stormalong Bay has, but it does have a giant waterslide that resembles an old-timey wooden roller coaster that shoots you into the water via a huge clown's mouth! It doesn't get much more trippy than that for your Disney trip (and we know a lot of folks aren't fans of THAT CLOWN).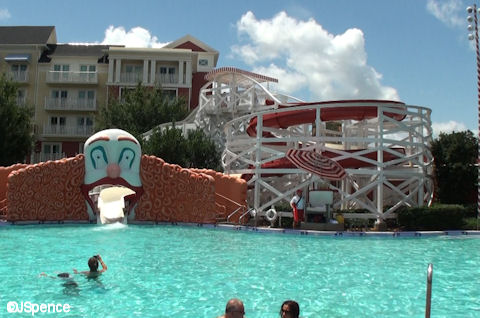 In the end, you can't really go wrong with any of the three Resorts, so while BoardWalk landed on top for us, we can certainly see the virtues of Yacht and Beach Club, too. Luckily since all three are within easy walking distance from one another, you really don't have to choose in some respects! You can enjoy most of what each of these Resorts has to offer in terms of nightlife, restaurants, bars and entertainment no matter which one you choose to lay your head down in.
Which of the three Epcot area resorts do you think is best? Let us know in the comments section!
Want to read more AllEars Reader Reviews or leave one of your own?