SIGGRAPH 2019 (Special Interest Group on Computer Graphics and Interactive Techniques) was held recently at the Los Angeles Convention Center and attended by 18,700 international professionals in computer graphics and interactive techniques.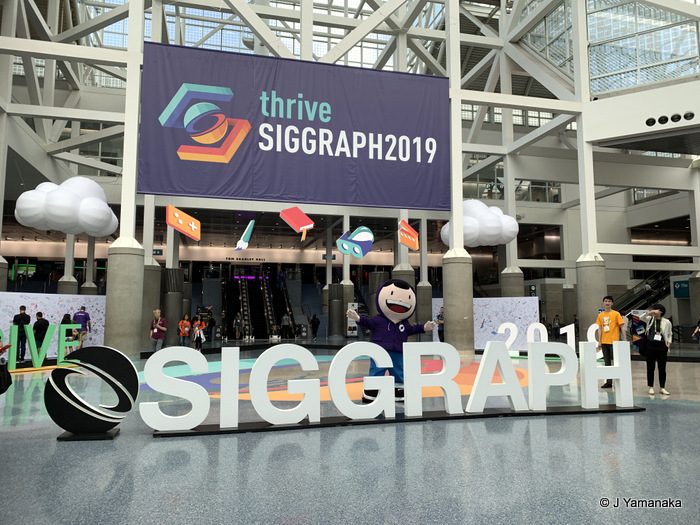 As the preeminent convention focusing on innovation in computer graphics, animation, and interactivity, SIGGRAPH features presentations and exhibits of the latest breakthroughs and experimentation in the field.  This year, as is the overall trend in entertainment right now, Virtual Reality was the hot topic with SIGGRAPH's VR Theater a first in allowing 55 audience members at a time to experience virtual reality storytelling.

(Click twice to play video)
Disney animator/director Bruce Wright premiered his new short "a kite's tale" at the VR Theater. It was an adorable combination of high-tech VR and old-school hand-drawn animation.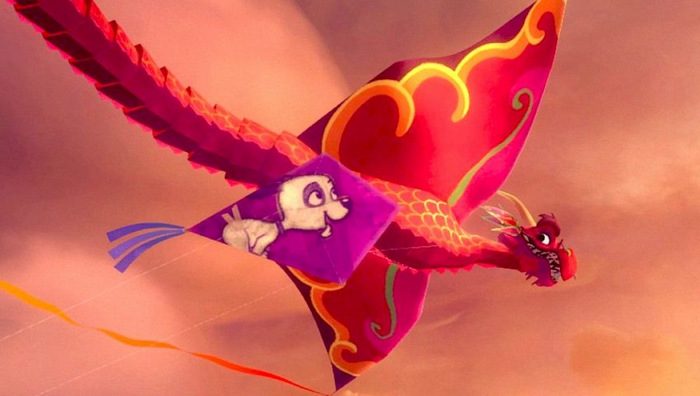 Director Bruce Wright discussing "a kite's tale"
Throughout the five days of the convention there were numerous panel discussions on topics such as Production and Animation, including several from different Disney divisions. Pixar, with a long history of presenting at SIGGRAPH dating back to Lasseter's "Luxo Jr.," talked about the development of their recent film (much of which was covered in our earlier "Toy Story 4" articles) in "Step Right Up, Everyone's a Winner — The Making of 'Toy Story 4.'"  (No in-panel photography allowed.)
Marvel Studios returned for a look at the myriad of visual effects that went into "The Making of Marvel Studios' 'Avengers: Endgame.'"
Marvel Studios VFX panel – photo by Jim Hagarty © 2019 ACM SIGGRAPH
Because filming of Captain Marvel's appearance in "Avengers: Endgame" predated the actual Captain Marvel movie, they had actually not designed her costume yet, so it was added as CG in "Endgame."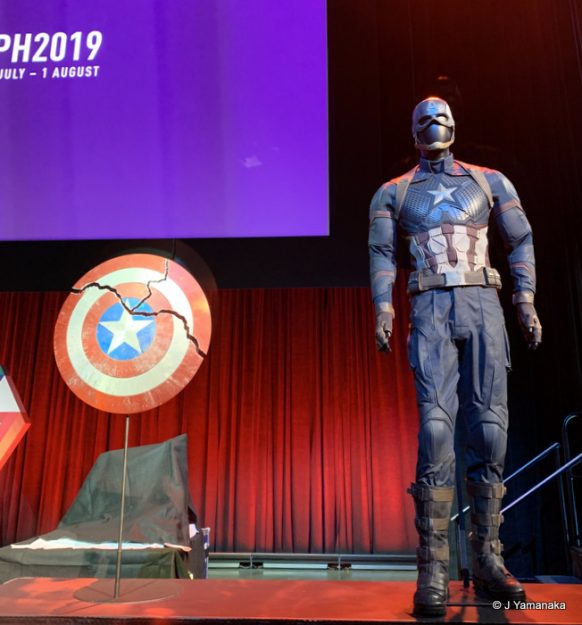 Roughly 200 aging and de-aging shots were used in the film for several actors, such as Chris Evans and Robert Downey Jr., by the phenomenal VFX studio Lola.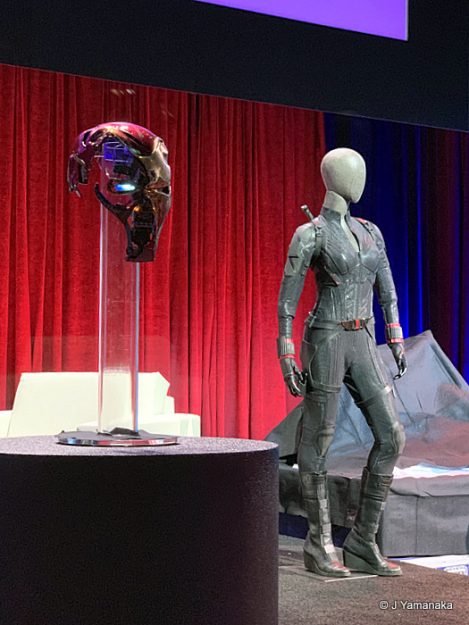 Several passes were shown on the CG enhancements done for Tony Stark's final scenes to make him look seriously wounded, but still retain his dignity.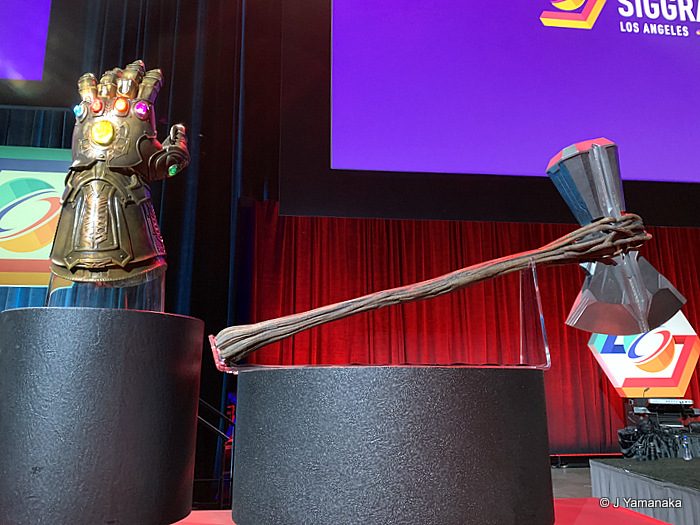 Out on the Experience Hall, there were countless booths showcasing innovative uses of new technology.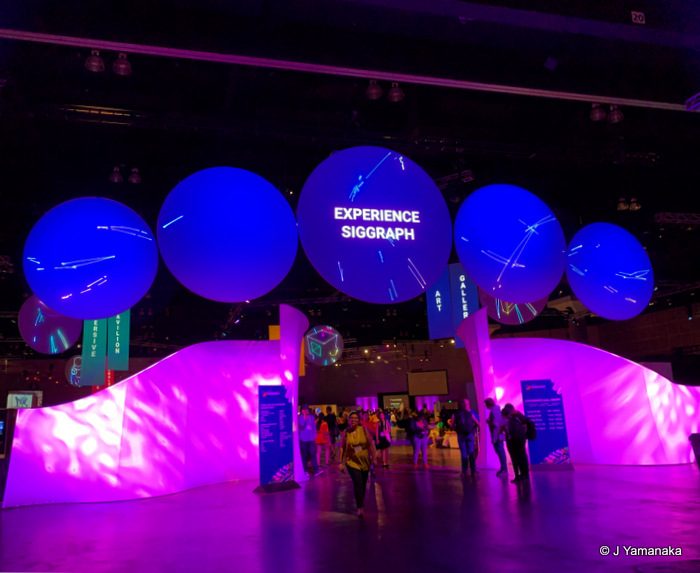 One immensely popular demo was "Il Divino: Michelangelo's Sistine Ceiling in VR."  Created by Epic Games' Lead Technical Animator Christopher Evans, it uses public domain high-resolution photographs and scans to create a 3D, 360 degree virtual replica of the Sistine Chapel people can navigate and tour using the Valve Index headset.  It will be available later this year as a free download on Steam.
New uses of 3D printers were shown, as one booth displayed costumes created by printing display elements such as scales or horns right on the fabric.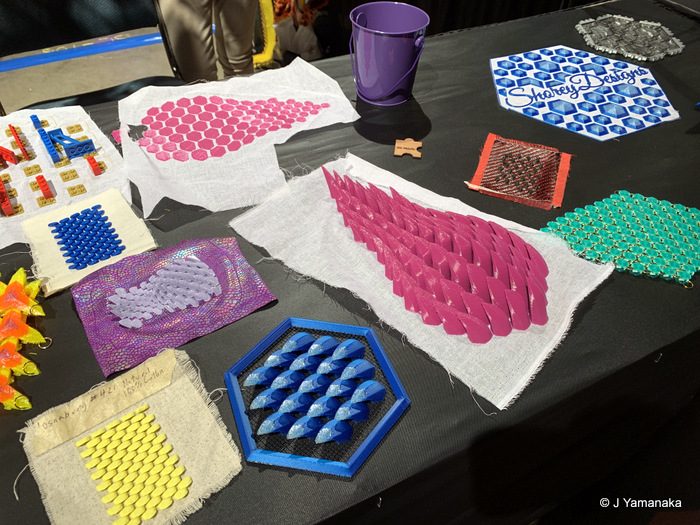 Alternatively, Liquid Printed Pneumatics demonstrated how Rapid Liquid Printing in a gel matrix allows them to create large, dynamic objects with internal spaces and complex shapes in minutes.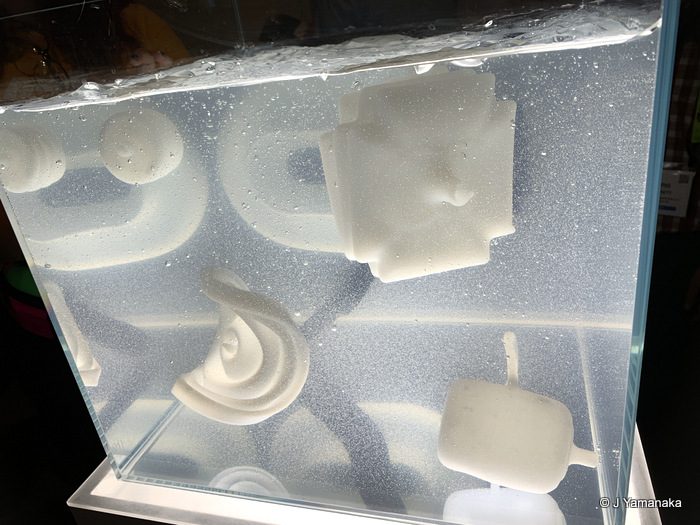 A few projects showed work on creating images projected directly on the retina to allow viewers to see perfectly focused pictures and facilitating use of technologies such as Augmented Reality (AR) that rely on people looking at objects at different focal lengths simultaneously.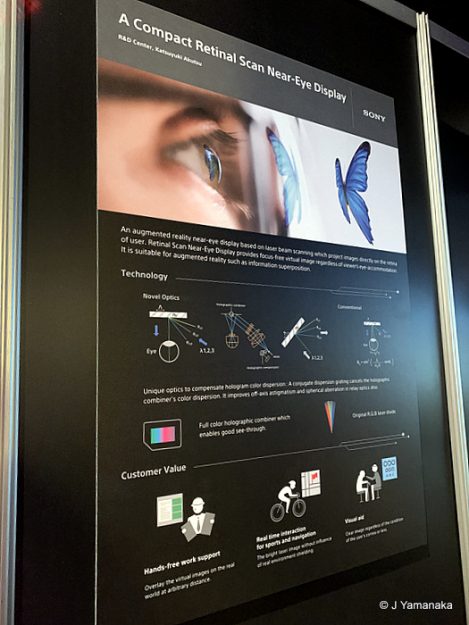 One production I found particularly engaging was "Gloomy Eyes" in the VR Arcade.  An animated short reminiscent of "Nightmare Before Christmas," the film plays out in what appears to be a 3D diorama around which viewers can move and watch from different angles/vantage points.  It's a fascinating concept that lends itself to repeat viewing as different story points can be observed each time simply by moving and watching the action at a different area.
One of the highlights every year at SIGGRAPH is the Computer Animation Festival, which showcases some of the year's best animation examples.  Best in Show award this year went to "Purl" by Kristen Lester, Pixar Animation Studios.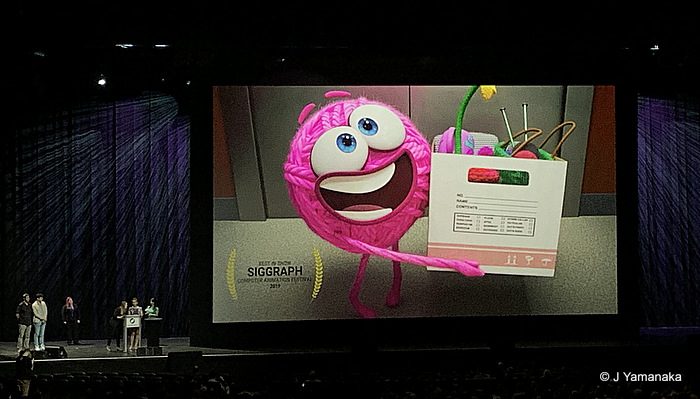 SIGGRAPH continues to be a fairly highly technical convention, with the bulk of its workshop and panel session subject matter pretty far beyond that of the non-professional.  The Production and Animation presentations, however, are an interesting look behind the making of some of the year's most popular films, and the exhibits and VR demos are a fascinating glimpse at the future potential of the field.  Anyone with an interest in evolving entertainment technologies should definitely look into attending.
Information on SIGGRAPH 2020 can be found at https://s2020.siggraph.org/
Did you attend this convention this year? Are you looking forward to seeing some of the technologies and animations introduced here this year? Drop us a comment below.
Be sure to follow @allearsnet on Facebook, Instagram and Twitter!
Check out our YouTube Channel for reviews, news, information and more!
Click below to subscribe to the AllEars® newsletter so you don't miss any of the latest Disney news!