The wait times in Walt Disney World don't just happen in front of rides like the Magic Kingdom's Space Mountain, The Twilight Zone Tower of Terror at Hollywood Studios and Frozen Ever After in the World Showcase's Norway pavilion. Some of the World's restaurants have even longer wait times — plus they don't let you use a FastPass!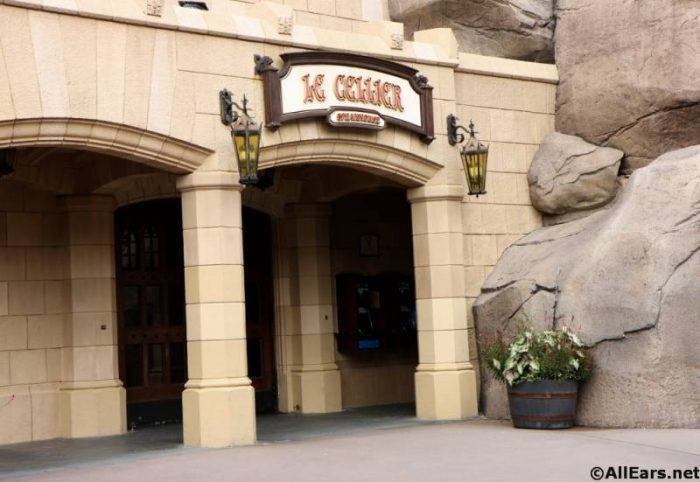 Restaurants like Le Cellier in Epcot, and Be Our Guest and Cinderella's Royal Table in the Magic Kingdom, are perennial tough-to-get reservations. But several new restaurants have opened recently, with others due to come online in the next few months. Some of these restaurants are filling up fast and we think there's one in particular that will definitely need a reservation as soon as you can make them!
Let's take a look at how the Disney World's newest restaurants stack up on the popularity index.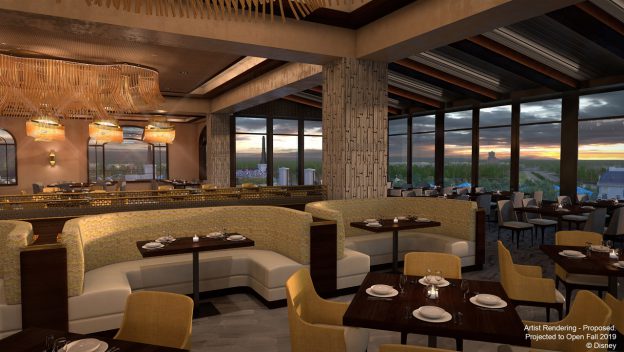 Topolino's Terrace at Disney's Riviera Resort
This rooftop restaurant named after Mickey Mouse's Italian alter ego offers more than just unique French and Italian dishes. You might also run into a Disney character during dinner if you can get past the maitre d'.
Topolino's Terrace doesn't open until December along with the rest of the Riviera Resort, but it's bound to fill up with reservations even if it's out of the way from the general theme park traffic. For starters, it has a beautiful view of both Epcot and Hollywood Studios, which is sure to attract a dinnertime crowd who want to see the fireworks.
There may not be fireworks in the morning, but the restaurant will have a character breakfast guaranteed to bring in a steady stream of families. Then on top of all that, Topolino's promises five-star French and Italian cuisine from breakfast to dinner with quiche gruyére with house-made pancetta and handcrafted artisanal pastas.
Even if it's one of the pricier restaurants opening this year, we think the reservation list here is definitely going to fill up very fast. It caters to couples just a few months before Valentine's Day and families on their Christmas vacation who can afford the bill and a decent tip for the waitstaff. If it lives up to the hype, Topolino's Terrace's guest list is only going to get longer.
Price: $35 for children ages 3-9, $59.99 per adult
Accepted Dining Plans: Disney Dining Plan, Disney Deluxe Dining Plan
Takumi-Tei in Epcot's Japan Pavilion
Takumi-Tei, the Japanese Pavilion's new five-room signature dining experience, sounds like the kind of place that should have a long list of people waiting to get in, but we think there will be plenty of room on the reservation roster.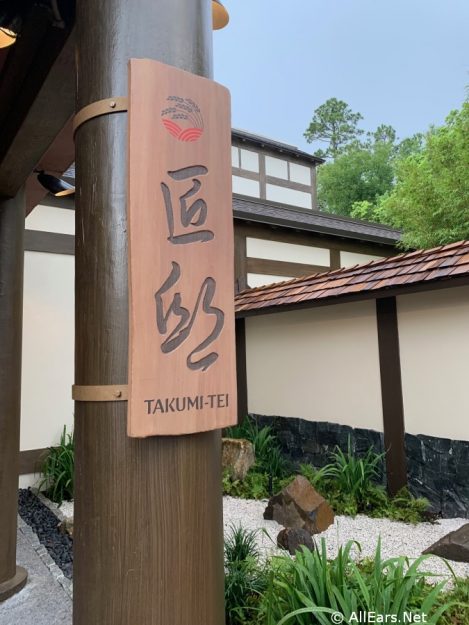 This "Japanese-inspired" restaurant offers braised Wagyu beef, roasted duck and yuzu cheesecake from an a la carte or entree menu. It also features a chef-recommended, seven-course tasting menu with special dishes like a braised Wagyu short with roasted bone marrow, an A5 Wagyu strip steak and Japanese water cake.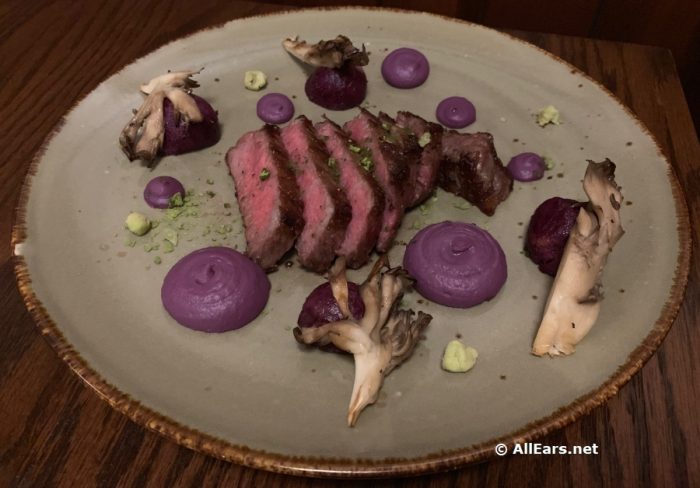 It's not the menu or the quality of the food — which we found to be exceptional — that will keep its reservations from filling up, however. We think the price and the amount of time a meal takes will keep people away. The tasting menu, for example, is $130 per person and takes a few hours to fully enjoy. This seems to be a bold experiment for a theme park restaurant.  We applaud the effort, though, and will be interested to see how this new dining experiences fares. 
Prices: More than $60 per adult
Accepted Dining Plans: None
Unnamed Space-Themed Restaurant in Epcot
There isn't a whole lot that's known yet about this unopened space-themed restaurant to be located adjacent to "Mission: SPACE" in Epcot. We know as much about this as science knows what makes up the entire universe. That's only 4 percent. That means there might be a restaurant floating somewhere in the other 96 percent.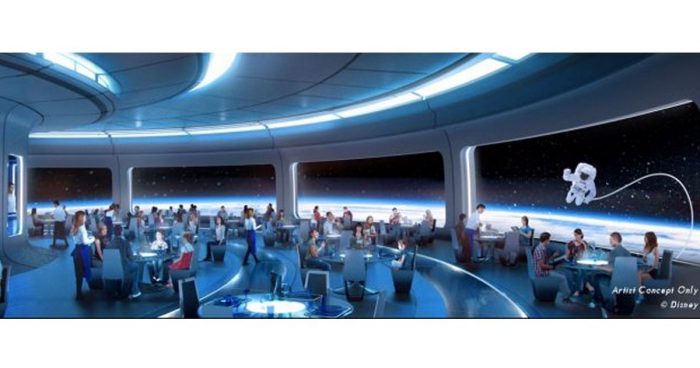 Walt Disney Imagineer Tom Fitzgerald first announced at D27 in 2017 that a new table service, spaced-themed restaurant would be constructed in a lot adjacent to "Mission: SPACE". Two years later, it's still under construction and all we have is an artist's rendering of the main dining area. The place looks like something right out of "2001: A Space Odyssey" minus the computer system that's stubbornly dedicated to its programming and capable of murder.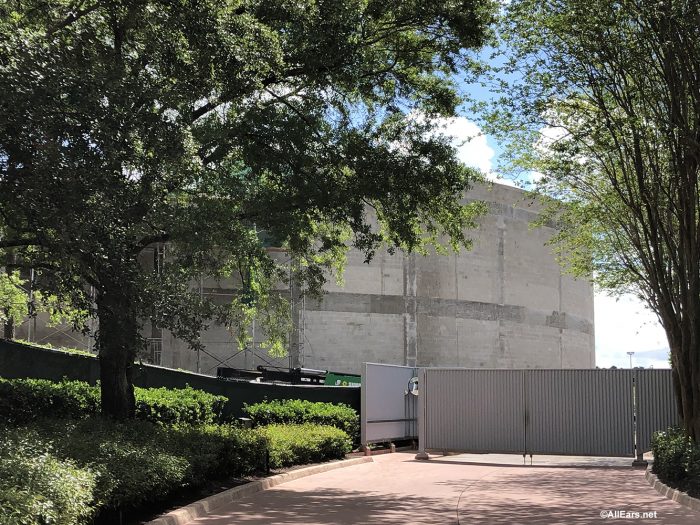 It's got the look of something right out of your mind's-eye view of the future with a simulated view of just outside of the Earth's orbit. If the final version of the restaurant looks anything like the preliminary illustration, then expect a steady stream of reservations to dock at this place in space.
Prices: Unknown
Accepted Dining Plans: Unknown
Roundup Rodeo BBQ in Toy Story Land
Right now, the colorful Toy Story Land space in Disney's Hollywood Studios only has one place to eat called Woody's Lunch Box. That makes no sense. Woody can't digest food and even if he could, he's too small to carry a lunchbox unless Mattel or Ideal or whatever toy company he came from also made really small lunchbox accessories.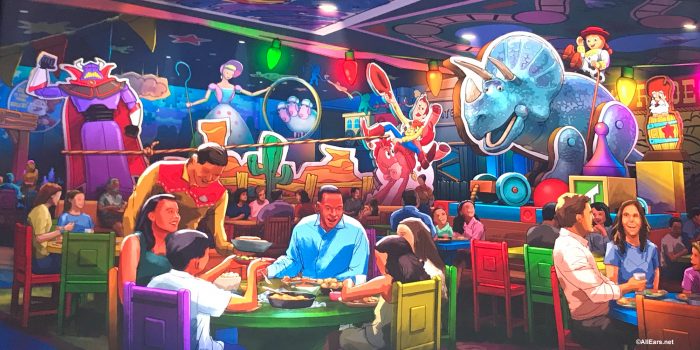 This new place fits a lot better into the theme of a giant play place that shrinks its guests down to the size of kids' toys. Roundup Rodeo BBQ is set to open sometime this year. An artist's rendering of the new barbecue joint dropped last April and it looks like the guests have been plopped into the middle of one of Andy's cardboard playsets. Because it's going to be a character dining experience with some of Disney's most popular heroes, you should expect really long waits and hard-to-get reservations when it opens. Barbecue and "Toy Story" sound like someone's been doing market research on my dreams!
Prices: Unknown
Accepted Dining Plans: Unknown
Toledo Tapas, Steak & Seafood in Coronado Springs Resort's Gran Destino Tower
This rooftop restaurant in the newly built Grand Destino Tower looks like the kind of place that deserves your Sunday best suit. It's on the roof. It's got a dress code. The menu has dishes and desserts with strategic plate placement. Someone should tell the prices how expensive this restaurant looks, because they don't reflect it!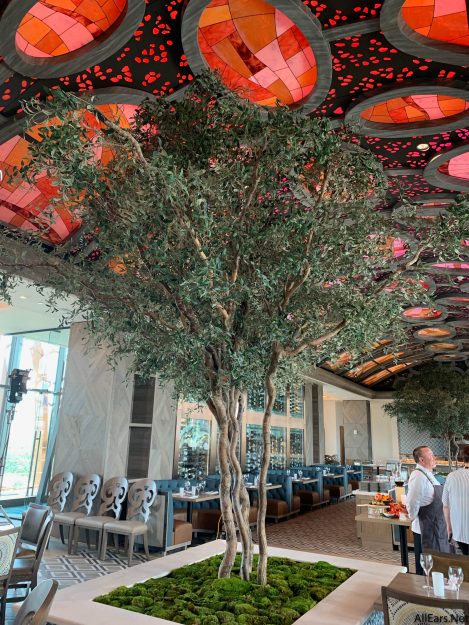 This tapas, steak and seafood place has the decor of a four-star establishment with a curved, stained-glass ceiling and a view that's worth a booking for a window seat. The prices actually look affordable — well, affordable for a Disney restaurant.
You can start with a palate-pleasing tapas dish and an imported Spanish beer. Entrees like Manhattan filet steak with an olive oil-potato puree and slightly seared scallops with baby carrots look like a great way to get full. If you have enough room, you can order desserts like the "Classic Crema Catalana" creme brûlée, chocolate-avocado mousse and the signature "Toledo Tapas bar" that's like five desserts on one plate.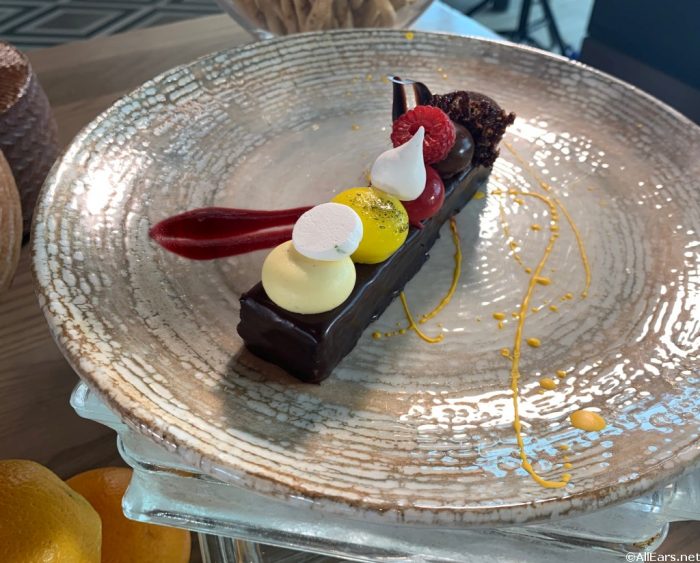 Great food at affordable prices are a perfect recipe for long waits for reservations. So definitely book one now before the word of mouth about this place ruins your chances of even getting through the tastefully designed entrance.
Prices: $35 to $59.99 per adult
Accepted Dining Plans: Disney Dining Plan, Disney Deluxe Dining Plan
CityWorks Eatery & Pour House at Disney Springs
Maybe you don't feel like getting all gussied up and having to put on a tie just to get a burger and a beer. CityWorks, which will open on Disney Springs West Side on August 12, looks like the tap room of my dreams, but a lot bigger.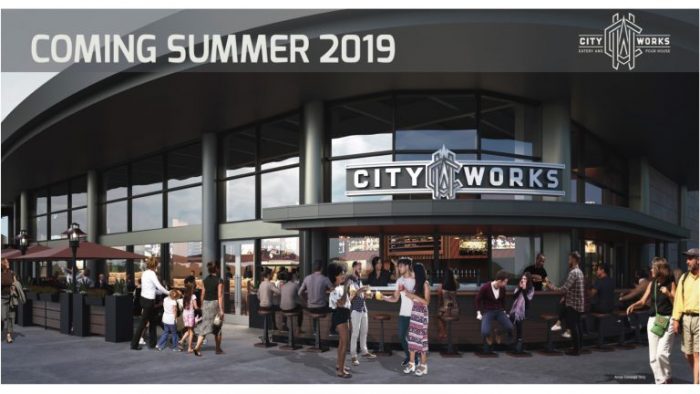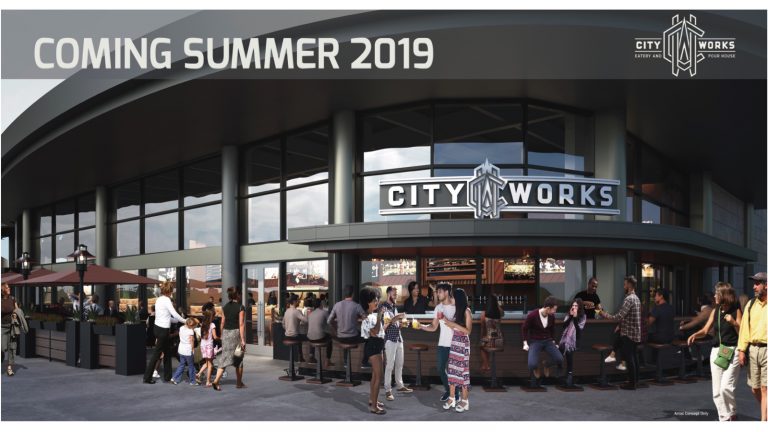 This American-fare bar and restaurant chain will have more than 90 beers available on tap. You can use them to wash down some good ol' American cheeseburgers and fries shaped by the hands of a master chef. If you're not dining on the patio, you can also avoid having to converse with your fellow diners by watching the game on a massive high-definition TV.
This may sound like the place you meet with your pub trivia friends on a free Tuesday night except this place offers reservations. The food may be great and any place that serves more than 90 beers sounds like what I imagine the afterlife will be like… if I earn enough karma. Still, it's bound to have plenty of space for walk-in customers. It just doesn't seem like the kind of place you think ahead to book. It's the kind of place you see as you walk by and think, "Oh, I could use a burger and a beer." But if you want to guarantee yourself a place at what's sure to be a new Disney Springs hot spot, we think you're going to want to book ahead!
Price: Unknown
Accepted Dining Plans: None
In general, Disney restaurants allow guests to reserve a table for up to 180 days ahead of time. Check out our FAQ for when and how to make a reservation here.  Call the park's dining reservations line at (407) WDW-DINE or (407) 939-3463 or visit them online at https://disneyworld.disney.go.com/dining to make a reservation.
If you're planning on dining at one of these new spots soon, get your reservations now or you'll miss out. You don't want to have to settle for eating hot dogs and Sour Patch Kids with a cigarette lighter for ambiance!
Which new Disney World restaurant do you think will be the next hot ticket? Which are you most looking forward to trying? Let us know in the comments!
Need more Disney World dining news? Check out these recent posts!
Be sure to follow @allearsnet on Instagram and Twitter!
Check out our YouTube Channel for reviews, news, information and more!
Click below to subscribe to the AllEars® newsletter so you don't miss any of the latest Disney news!