Disneyland has been given the nametag, "The Happiest Place on Earth." Walt Disney World is "The Most Magical Place on Earth." But, sometimes, the parks can be your worst nightmare. Just like the recently opened attraction at Disney California Adventure, time in the parks can be an "Emotional Whirlwind." 
Speaking for myself, I know I have experienced floods of emotions during my time spent at the Disney Parks. Lots of tears, both happy and sad, plus lots of laughter has come out during my vacations. While many of my memories are filled with cheer, I also have some very distinct flashbacks of less-than-pleasant situations that have occurred. 
Although there is a list of never-ending emotions that every park visitor feels, I've narrowed it down to the top eight that I'm positive every guest has experienced at least once during a trip to the Disney Parks.
1) Joy
As you walk down Main Street U.S.A. toward the Castle (whether it's Cinderella or Sleeping Beauty), you begin to take in the smells, sights, and sounds. You hear the ragtime music from the speakers, watch different characters pose for photos with guests, and smell the freshly popped popcorn as you make your way toward Fantasyland. There is only one feeling that describes the awe you experience entering the parks — happiness. Being with your family and friends to create memories in such a magical place sparks a delight and joy that only Disney can provide!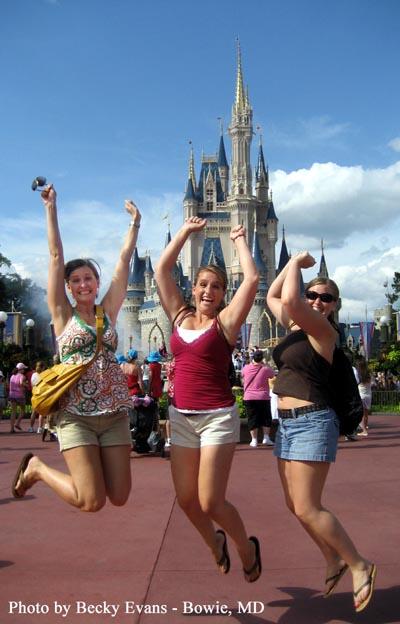 2) Excitement
After taking in the atmosphere, I start to get really excited about riding all the attractions, visiting the characters, and tasting the amazing food. While the there's a lot to experience, the feelings of enthusiasm and anticipation as you travel to different lands has no comparison. Every time I visit Disney, I can't help but feel excited about the rides, the treats, about everything!
3) Pride
When I pack for Disney, I include my finest ears and best outfits. I LOVE DisneyBounding as various characters in the parks! I feel wonderful whenever another guest compliments my outfit or when a cast member points out what I'm wearing. Other park-goers take pride in their vacation planning skills. After months of booking dining reservations, FastPasses, hotels, and more, it's satisfying to have everything come together smoothly in the end. Whatever it is that you have worked hard for on your Disney trip, feeling a little extra self-satisfaction in your efforts is a perk in the parks.
4) Anxiety
The Disney Parks are pretty big, and knowing that you have to cover so much ground can be extremely stressful. If you get nervous in big crowds, you're at a real disadvantage, especially during peak times — there are people EVERYWHERE. Losing members of your party in the expanse of the parks is fairly normal. Actually finding them, however, is a daunting task. This is especially nerve-wracking when you can't get in touch with your family and friends, or you lose a child.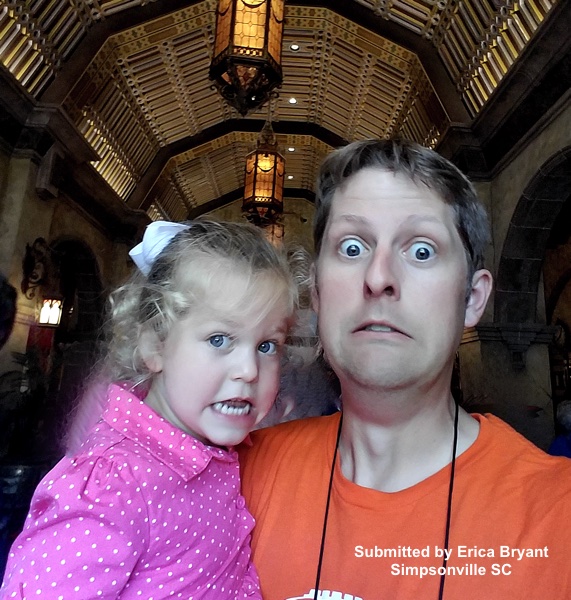 Disney can also be anxiety-inducing if you have a fear of roller coasters or heights. Some of the thrill rides, like Space Mountain, Big Thunder Mountain Railroad, and Soarin', can seriously freak out anybody who gets nervous in these situations.
5) Envy
We've all gotten to the point in the day when the lines are starting to get longer and longer, making it more complicated to navigate the parks. It's those little moments — seeing somebody effortlessly hop on a ride with a FastPass while you're stuck in the stand-by line, watching another family get their food before yours, witnessing a bus for another resort different than yours pull up — that really make you jealous. The green monster of envy creeps up easily in Disney, especially as you get tired and hungry and more than a little grumpy, which leads us to number 6…

6) Grumpiness
Sleep deprivation comes as part of the package deal when visiting a Disney Park. If you use the Extra Magic Hours like I do, sometimes you might be in the parks for 14 hours straight. You'll frequently be walking most of that time, so the lack of sleep combined with miles of trekking across the parks can take a toll on your mood.
Also, the long days can test your patience even more in hot weather. Especially in Disney World in Florida, you never know whether it's going to be scorching hot or pouring rain — the forecast can change in a second. Being tired, then being either melted or drenched, or both, can really up the grumpiness factor. I'd venture to say that we Disney park-goers have all been there.
7) Irritation
With all the emotions swirling around while you're in Disney, sensory overload is bound to take place. The heat in the middle of the day, crowded parks, long lines, aching feet, lack of sleep, and screaming children are just a few things that can turn your grumpiness into next-level irritation! These problems during a trip explode and can cause fights between party members, exacerbating the situation. While the A/C, a good meal, or a nap help with this issue, irritation usually plagues our emotions at least once per trip to Disney.
8) Depression
Despite all the other emotions you might experience during your Disney vacation, it's leaving Disney that is downright miserable. As you watch the buses take guests to parks or see a family arrive with their suitcases at a hotel as you're leaving, you can't help but want to extend your stay. The phrase "Post-Disney Depression" should be formally entered into the dictionary because it is absolutely real. I have no doubt about it. The day after I get back from a Disney trip, I'm often feeling so sad that all I do all day is daydream about moving into a room on Disney property.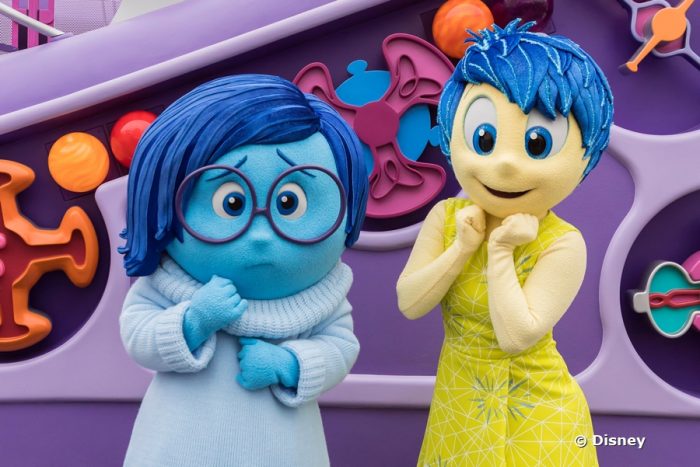 Regardless of all these feelings you may experience on your trip, you have to agree, though, that the Disney Parks are simply the greatest places to visit. After all, where else can you experience such an "emotional whirlwind" all in one day?
Have you felt this range of emotions on your Disney trips? Are there others that we've left out? Let us know in the comments below!
Be sure to follow @allearsnet on Instagram and Twitter!
Check out our YouTube Channel for reviews, news, information and more!
Click below to subscribe to the AllEars® newsletter so you don't miss any of the latest Disney news!