It's getting closer! Star Wars: Galaxy's Edge, that is. Set to open on May 31 in Disneyland and August 29 in Disney's Hollywood Studios, the new 14-acre land based on a galaxy far, far away is poised to knock our socks off in so many ways!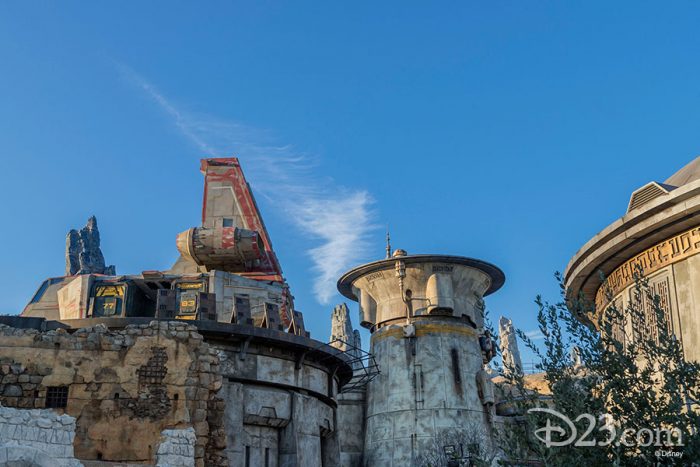 One of those ways is with its food and beverage offerings, which promise to be unique and themed perfectly to the Star Wars universe. Today, we happened upon some new concept art and other info for some of the food and beverage outlets.
Both Disneyland and Walt Disney World now have pages on their websites for all of the already-announced dining locations in Star Wars: Galaxy's Edge. (Previously there were just a few pages.) From those pages, we now have a photo of the last stall that we had not seen before: Kat Saka's Kettle.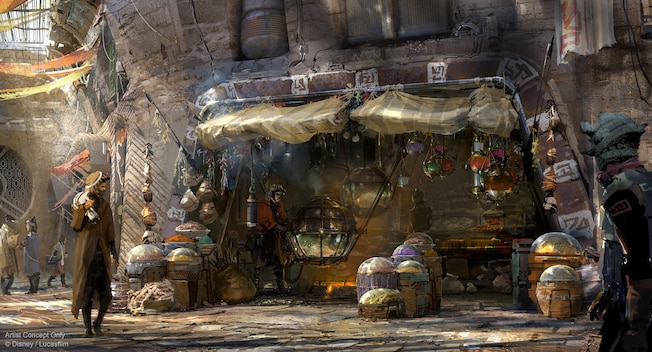 We knew this would probably be a kiosk, as it is just supposed to serve up snacks like the Outpost Mix, a popcorn snack that combines sweet, savory, and spicy in one — sounds almost like kettle corn to me!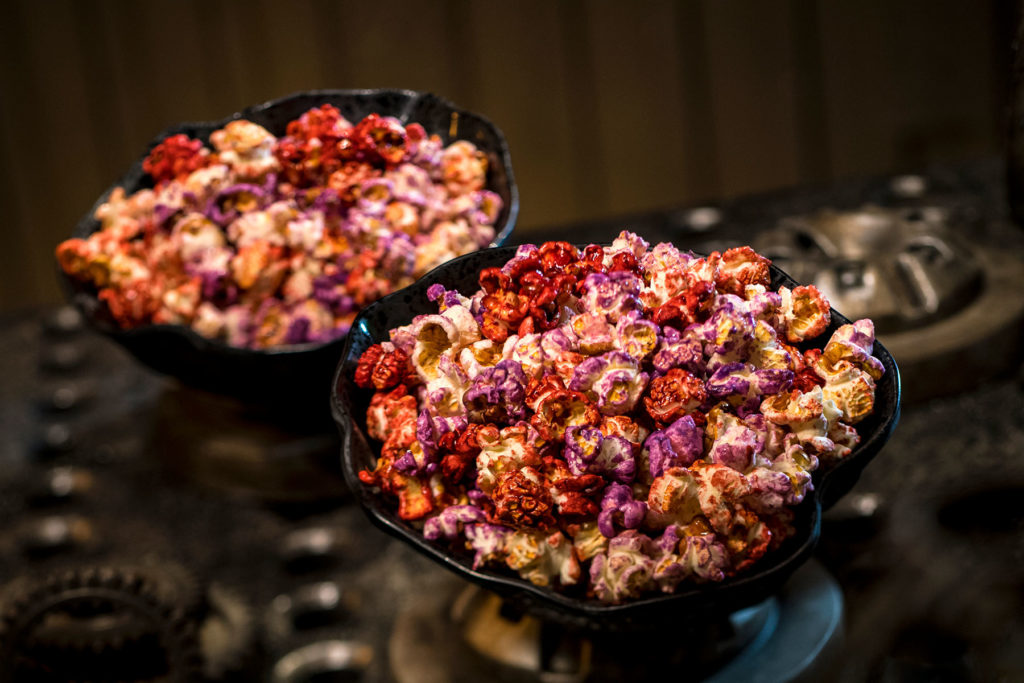 Also, Ronto Roasters now has its own page on the official sites, although there's no new artwork or info.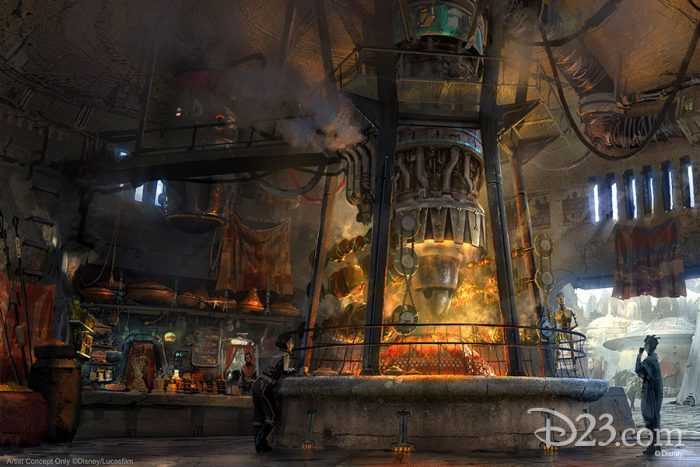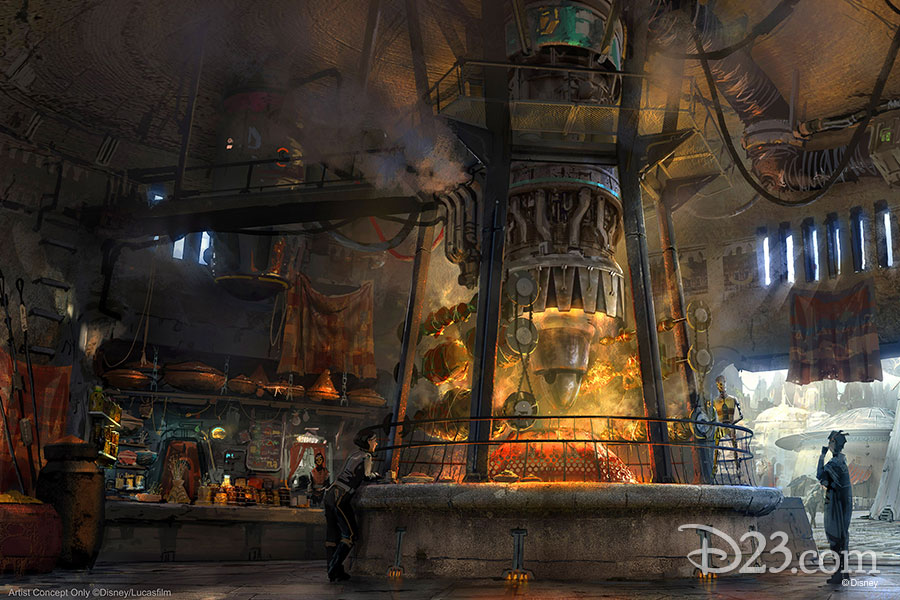 The other food and beverage spots, in case you've missed them, include:
— the Milk Stand, a street stand that will be serving up snacks and the blue milk made famous in several Star Wars films.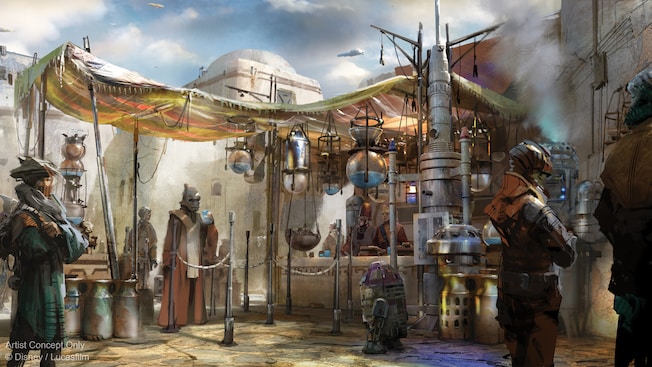 — Docking Bay 7 Food and Cargo, which is housed in a working hangar bay. Run by Chef Strono "Cookie" Tuggs, who has a food freighter loaded with fresh supplies, the restaurant will serve up an array of exotic offerings. You'll be able to sit inside the spacious hanger, or grab a table in the rustic outdoor seating area surrounded by the crumbling walls of the old marketplace.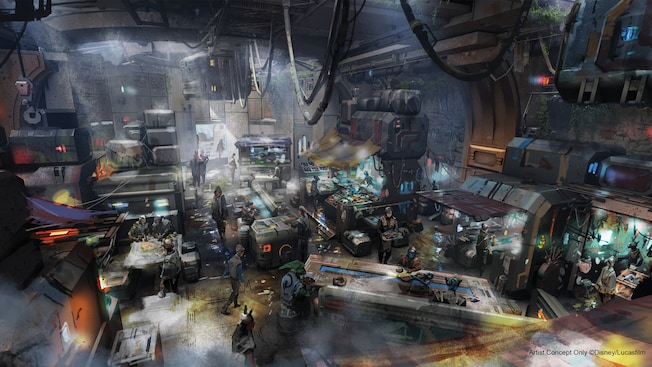 — Oga's Cantina, the pub, which we know the most about so far.  Serving up interplanetary concoctions with a heap of interactivity (or so we're told), you'll also be entertained here by droid DJ R-3X, a former Starspeeder 3000 pilot.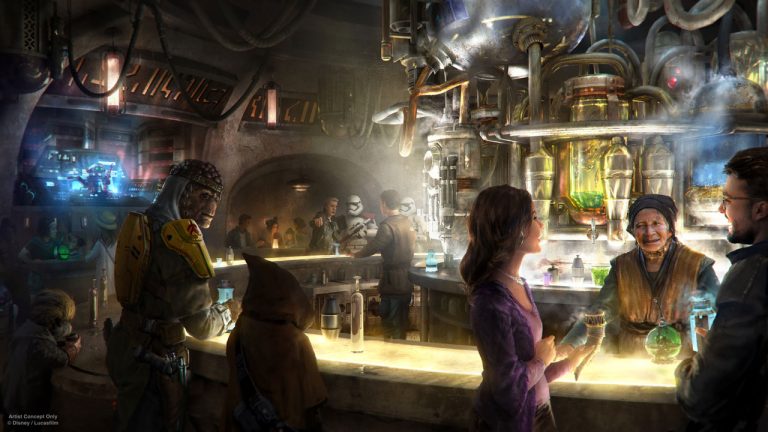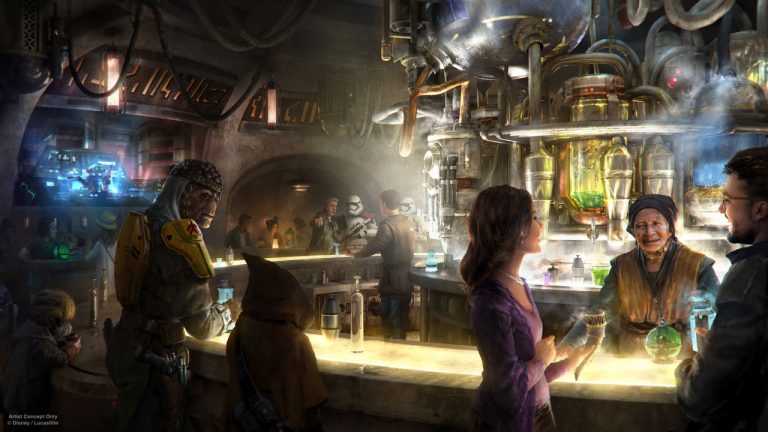 As you can see, all of these spots are very heavily themed and promise to immerse us fully in the Star Wars "reality."
We really can't wait to see these new lands for ourselves! How about you?
Need more Star Wars: Galaxy's Edge info? We have it!
Stay on top of all the Galaxy's Edge news! Click below to subscribe to the AllEars® newsletter!