About a year ago, I decided to learn how to use my iPhone for photography. I always have it with me and I was not getting the results I liked every time. After doing some web surfing and youTube watching, I felt I was ready to use the iPhone Camera and Photo App as my primary photography tool for a day in the Magic Kingdom. I realize there are other camera and photo processing apps for the iPhone but everyone has these two apps right out of the box.
I have an Apple iPhone 8 Plus with the following camera specifications: 12 megapixel (MP) image sensor, 4mm f/1.8 (28mm equivalent in 35mm format) and 6.6mm f/2.8 (57mm equivalent in 35mm format) lenses, shutter speed ranges from 1/4s to 1/10,000s and ISO range from 20-1250. Pretty good specs in such a small package. The sensor size is 4.8mm x 3.5mm which means you still get a LOT of depth of field even at f/1.8 which is demonstrated with my first photo of Cinderella Castle in the Magic Kingdom.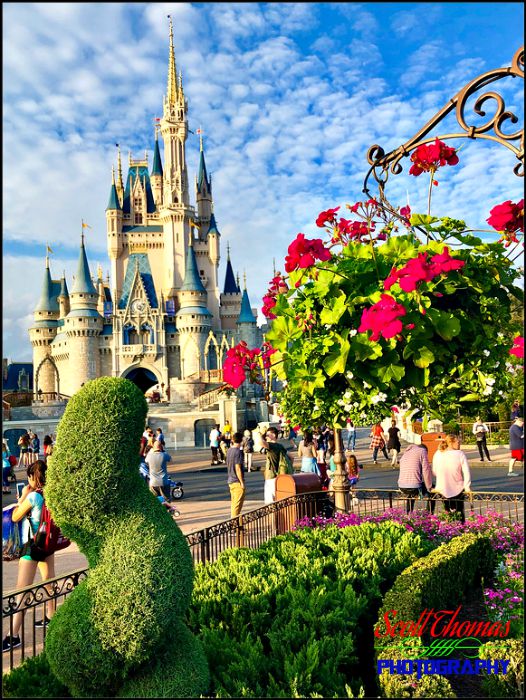 This is the reason Apple started putting in something called Portrait Mode on their newer models which allow you to blur the background behind a subject.
Using the Camera app, I do not have control of shutter speed so you have to be aware to hold the iPhone steady in low light situations. During the finale of the Country Bear Jamboree in Frontierland, the iPhone kept the ISO at 100 by lowering the shutter speed to 1/9th of a second. This created some blurring with Teddi Beara swinging above the audience.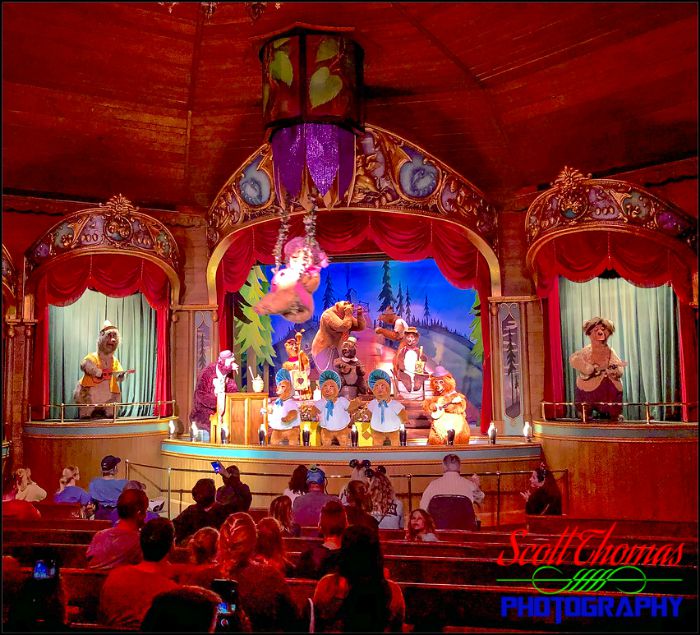 As has been said, the best camera is the one you have with you and iPhones and other mobile phones and devices fit the description perfectly. When the newly repaired Maleficent dragon let out a belch of fire during the Disney Festival of Fantasy parade, I was able to quickly pull out my iPhone along with others to catch the action.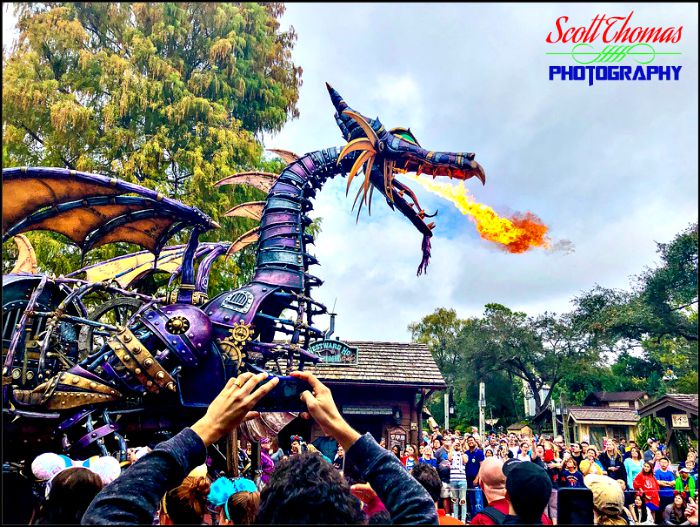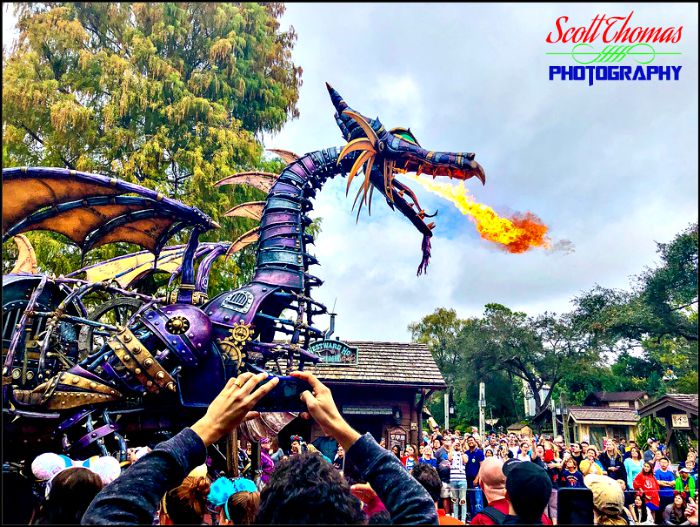 Like any camera, the better light you have, the better exposure you will get from an iPhone.
If you are interested in learning more on how to use an iPhone for photography, I highly recommend visiting the youTube channel of Emil Pakarklis (click link). If you want to go beyond the native photography apps, check out this article: 5 Tips For Taking Better Photos With Any Mobile Device.
If you use an iPhone or other mobile device for your Disney photography and have any tips to share, leave me a Comment below.