We are getting closer and closer to the opening of Star Wars: Galaxy's Edge this summer in Disneyland and this Fall in Disney World's Hollywood Studios. In addition to a new level of interactivity, two new rides, and new shops we now know a little more about the restaurants and food that will be available in Star Wars: Galaxy's Edge !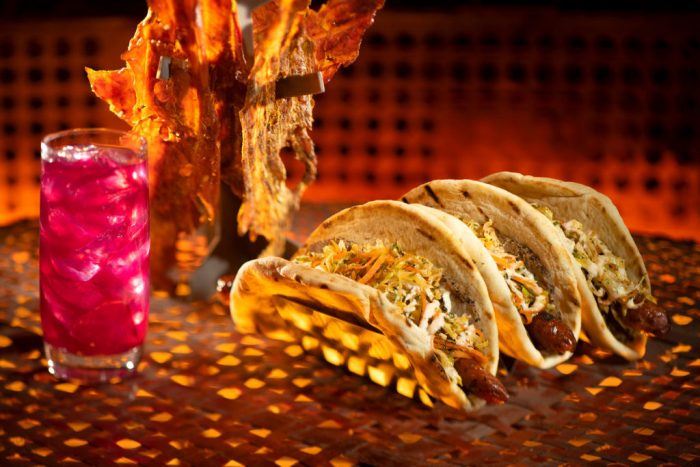 Star Wars: Galaxy's Edge will be home to several restaurants from grab-and-go to a table service location serving a wide variety of themed food and drinks.
Star Wars: Galaxy's Edge Docking Bay 7 Food and Cargo
Docking Bay 7 Food and Cargo has a multi-purpose transport shuttle docked on top of a hangar that's used for food shuttles.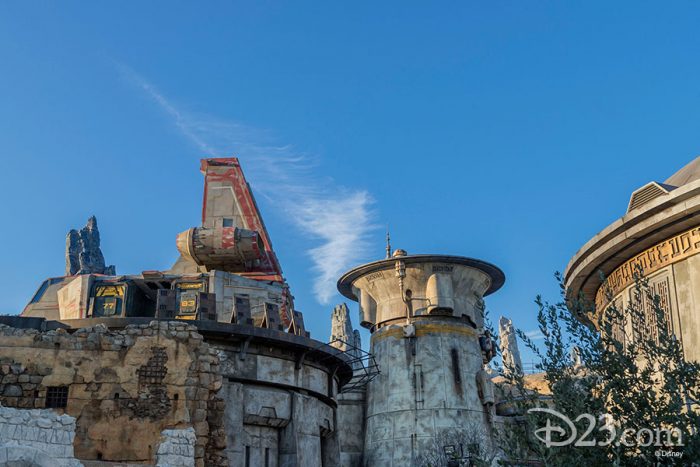 This is where Chef Strono "Cookie" Tuggs runs his kitchen. Meals and dishes here are inspired by dishes Cookie created during his time working for Maz Kanata on Takodana.
Let's take a look at some of the dishes at Docking Bay 7 Food and Cargo:
The Felucian Garden Spread is a plant-based kefta "meatball" that comes with an herb hummus and tomato and cucumber relish.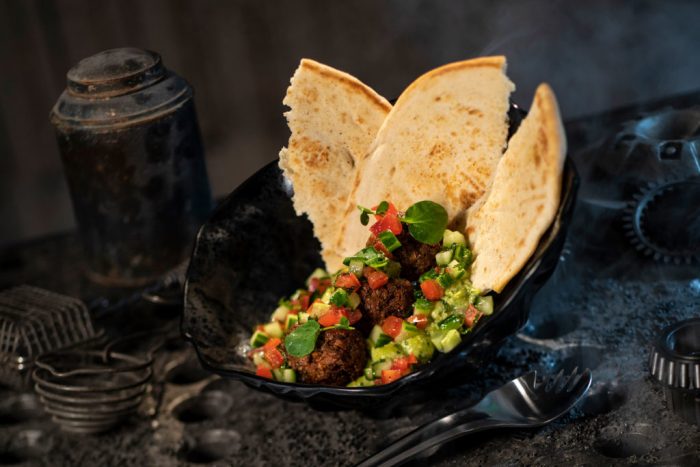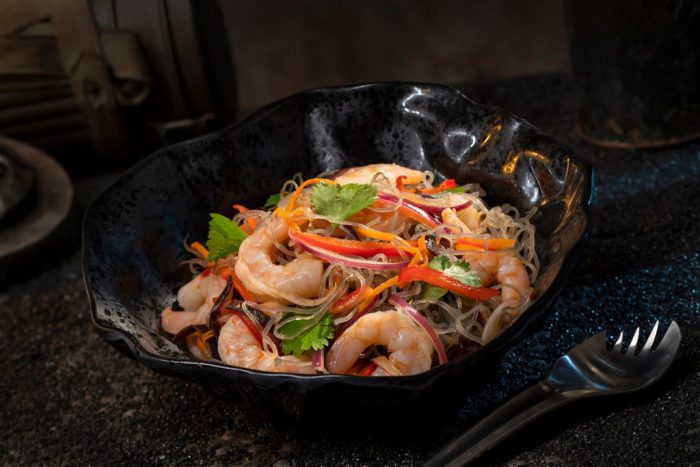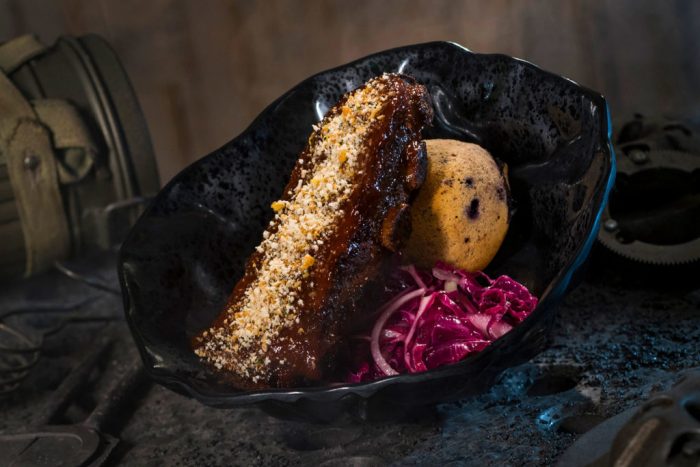 The Oven Roasted and Fried Tip Yip are chicken with a new name!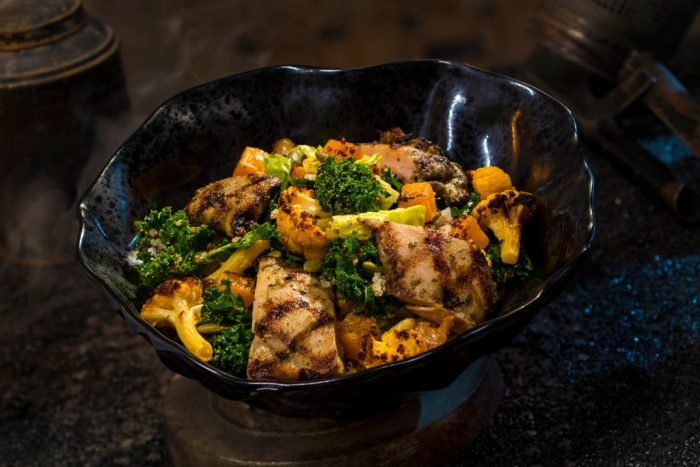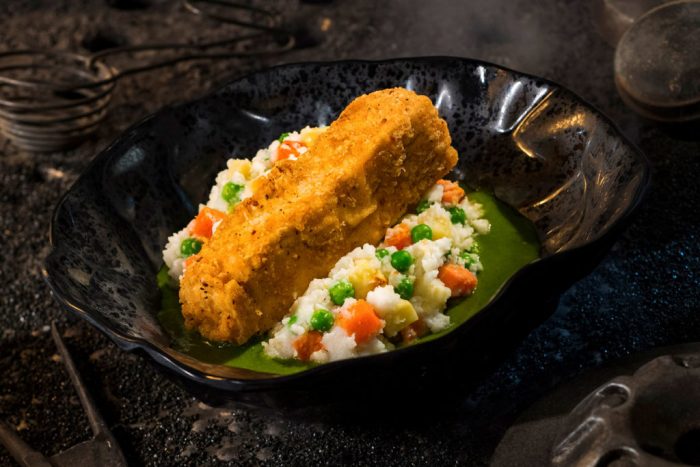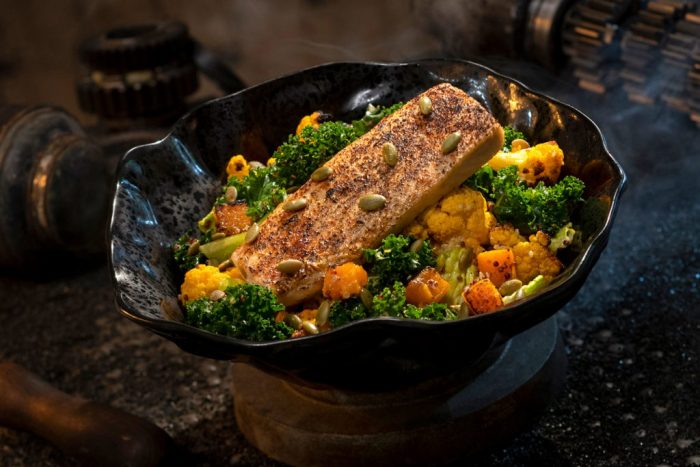 The Ithorian Garden Loaf is a plant-based "meatloaf".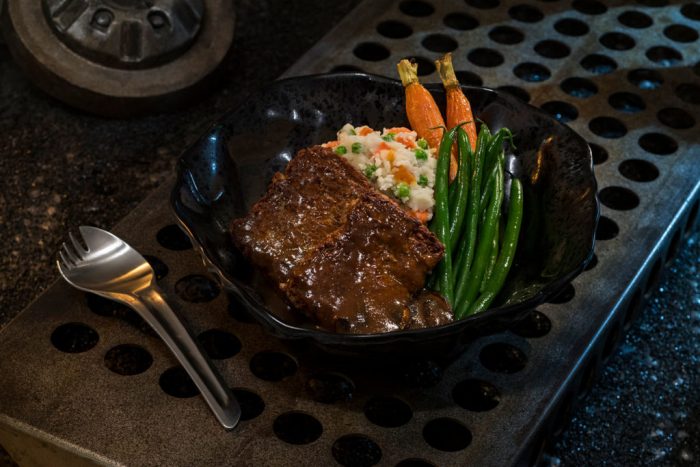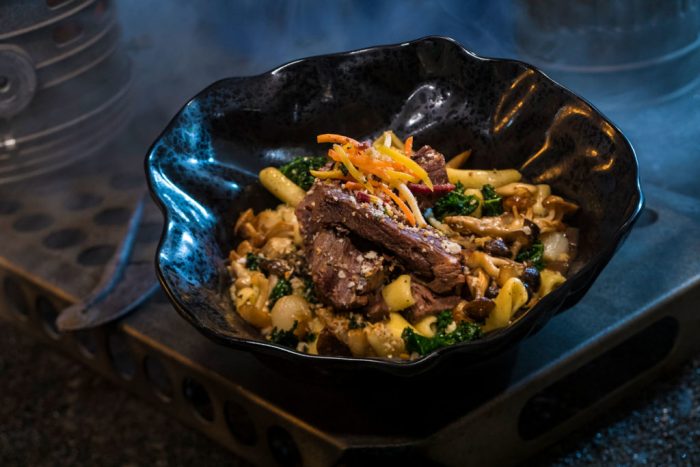 Satisfy your sweet tooth with dessert!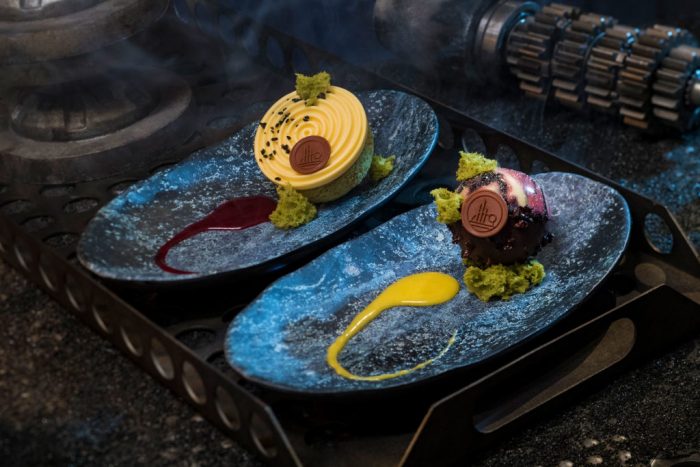 The drinks featured below are non-alcoholic options.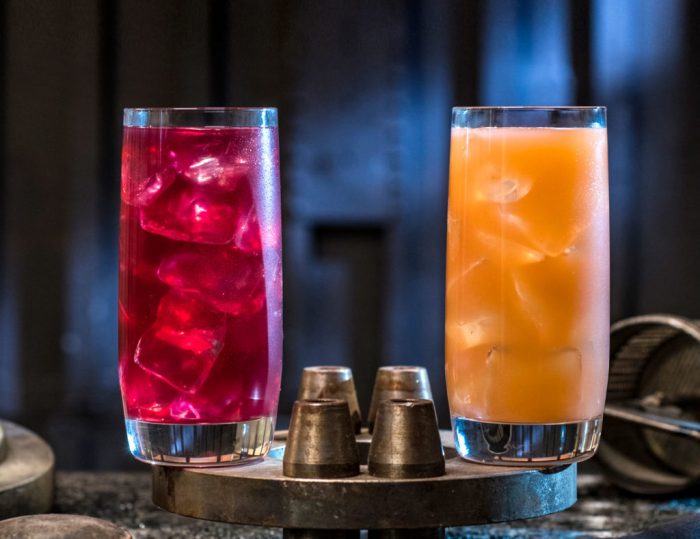 Docking Bay 7 Food and Cargo will have two children's menu options: fried chicken with macaroni and cheese; and chilled shrimp with vegetables and rice noodle salad.
Star Wars: Galaxy's Edge Ronto Roasters
Ronto Roasters will be a sandwich stand offering roasted sandwiches.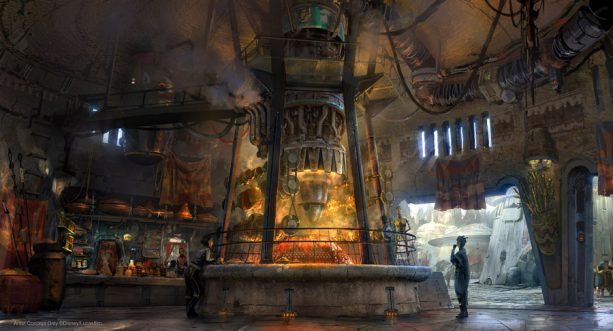 A large podracing engine will be powering a barbecue pit that's being turned by a former smelter droid. There will be a variety of snacks, sandwiches and non-alcoholic drinks, like the Sour Sarlacc or Tatooine Sunset.
Star Wars: Galaxy's Edge Oga's Cantina
We have known about Oga's Cantina for a while, but now we get a preview of some of the drinks on the menu! Oga's Cantina will serve alcoholic beverages (a first for Disneyland), but Disney has confirmed the drinks will not be permitted to leave Oga's Cantina.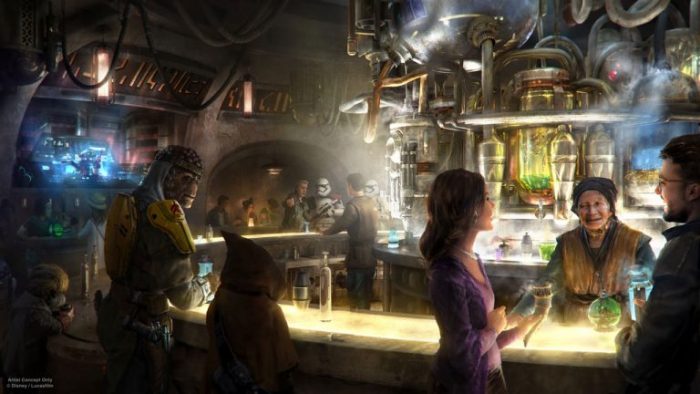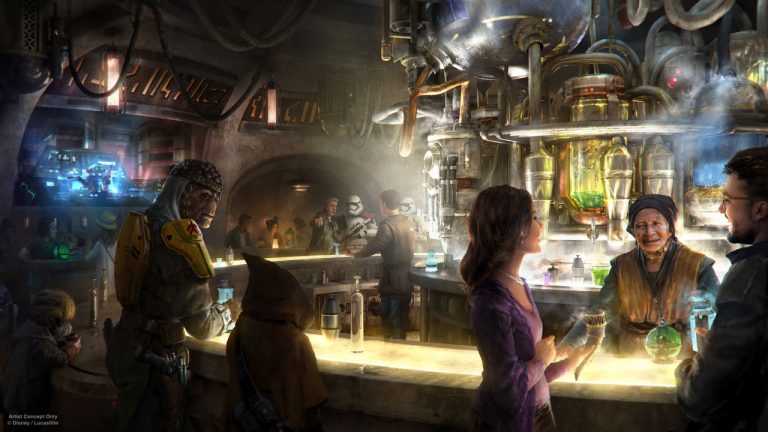 Alcoholic options include Bespin Fizz, Bloody Rancor, Dagobah Slug Slinger, Fuzzy Tauntaun, Jedi Mind Trick, Jet Juice, The Outer Rim, Spriran Caf, T-16 Skyhopper, and Yub Nub. Non-alcoholic drinks include Black Spire Brew, Blue Bantha, Carbon Freeze, Cliff Dweller, Hyperdrive Punch It!, Jabba Juice, Moogan Tea, and Tarine Tea; and provisions include a Cantina mix.
DJ R-3X, the former Starspeeder 3000 pilot droid from Star Tours, will call  Oga's Cantina his home. He'll be in charge of musical entertainment.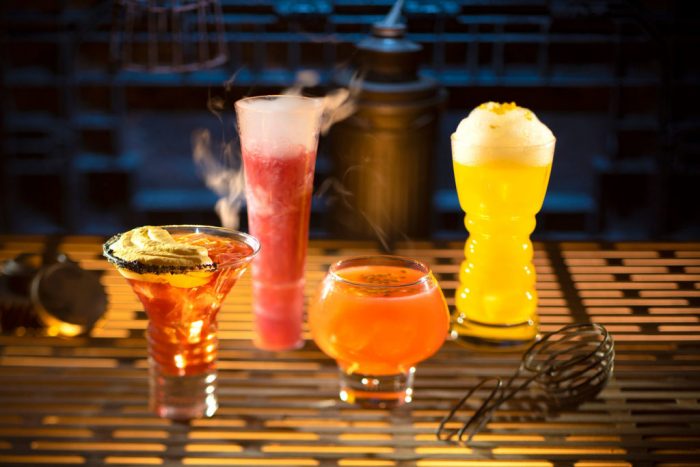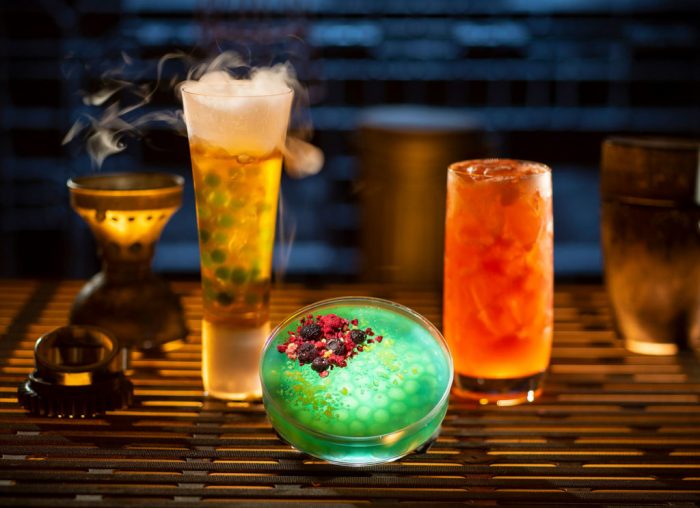 Star Wars: Galaxy's Edge Milk Stand
The Milk Stand will offer not only Blue Milk — but also Green Milk! We first saw Blue Milk in Star Wars: A New Hope, and Green Milk in Star Wars: The Last Jedi. Both drinks are plant-based dairy drinks.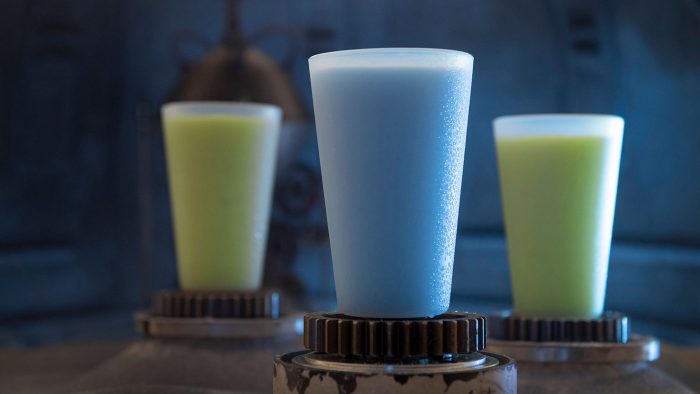 Star Wars: Galaxy's Edge Kat Saka's Kettle
Kat Saka's Kettle will offer the Outpost Mix, a popcorn snack that combines sweet, savory, and spicy in one!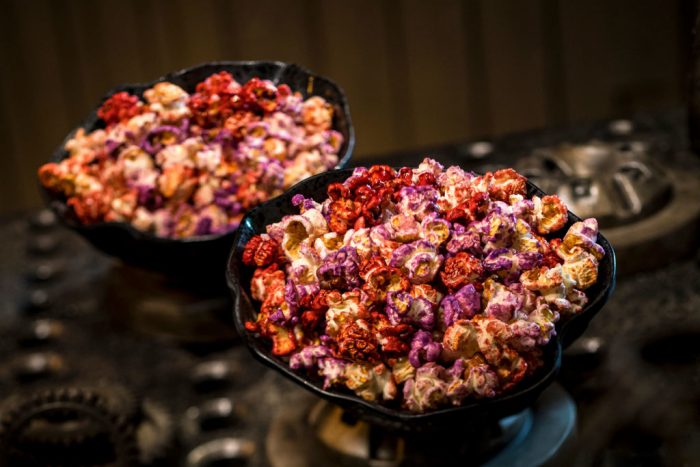 We are guessing these won't be all our options when in Star Wars: Galaxy's Edge  and can't wait to see what is to come!
Which items have you placed on your must-try list? Let us know in the comments below!
And don't miss our other posts on this exciting new land!
Remember! When you're in Disney tag us @allearsnet in your photos!
Subscribe to the AllEars® newsletter so you don't miss any exciting Disney news!