Disney's Animal Kingdom is home to many live performances and engaging entertainment options with an educational twist. You can see a tarantula up close, learn about gorilla conservation efforts and catch a Broadway-caliber musical all in the same day.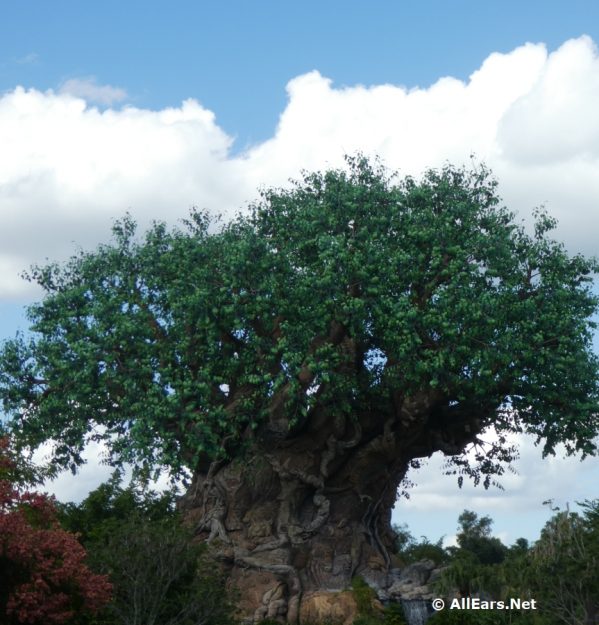 But if you're pressed for time, how should you prioritize to make sure that you see the top-rated entertainment? Here are our thoughts on which experiences you should keep on your itinerary and which you can pass on until your next visit.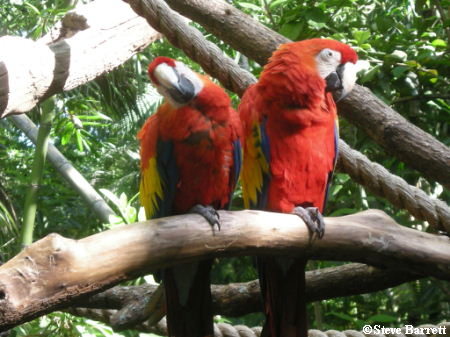 Winged Encounters – The Kingdom Takes Flight: If you've always wanted to see beautiful macaws up close, this is your chance. A handful of times throughout the day these stunning creatures will make an appearance near the Tree of Life. They will be flying in from overhead, so look up to make sure you don't miss their entrance. Experts will fill you in on great information that you might not pick up on elsewhere, but this educational opportunity just isn't thrilling enough to make it farther up our list.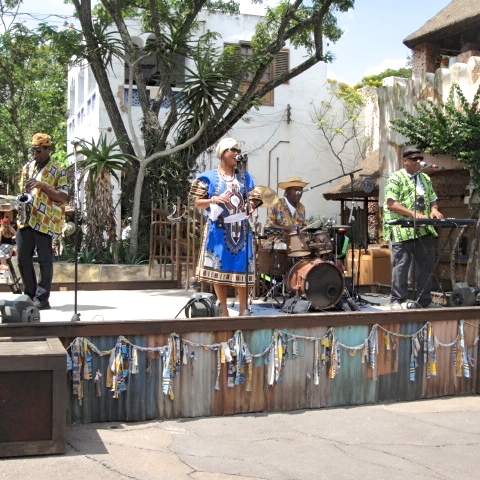 Burudika: With lively performances of terrific Afro-pop tunes, this 30-minute street party turns the Africa area into a festival of fun times. You'll enjoy this experience if you appreciate music, but you won't necessarily want to dance for the entire 30 minutes after a whole day of walking through the parks. We have to call this a tie with the other street party entertainment option available in this park. Starting in January 2019, some of your favorite characters from the Lion King franchise will be added to this experience, transforming it into Hakuna Matata Time Dance Party. If those characters appeal to you, you might want to at least stop by for a few minutes then.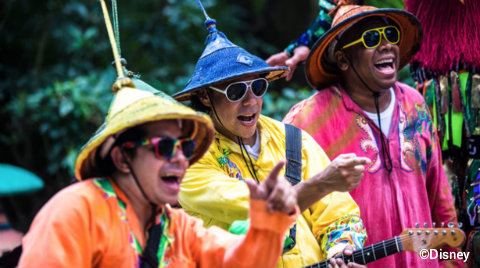 Viva Gaia Street Band!: You'll get a small taste of Caribbean culture in this street party experience. For the same reason as Burudika, we can't rate this option higher on our list. You might stop and take in the music for a few minutes as you're passing through, but we wouldn't suggest that you schedule your FastPasses around this.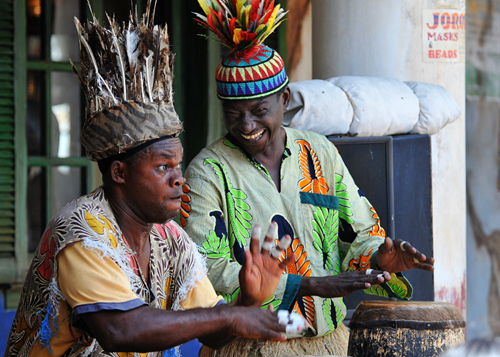 Tam Tam Drummers of Harambe: Dance to the beat of these different drummers. Well, different from what you are used to hearing/seeing every day. This dose of culture and performance style will set a smile upon your soul with rhythms from the Congo. They typically only perform in the mornings, so check them out if you are in the Africa area during that time.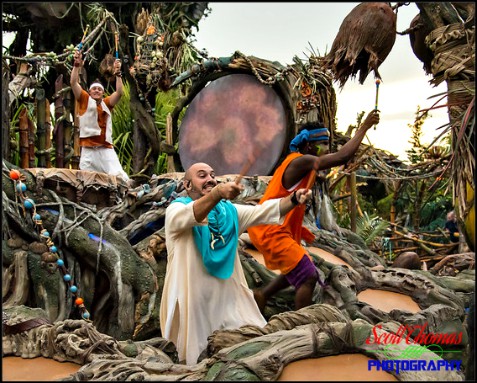 Pandora Drummers – Swotu Waya: Three skilled percussionists lay down some sick Na'vi beats several times a day in Pandora – The World of Avatar. The traditional Na'vi Drum Ceremony will excite anyone who enjoyed the movie Avatar, or anyone who loves music. If it featured characters from the movie, it would probably rank a bit higher on our list.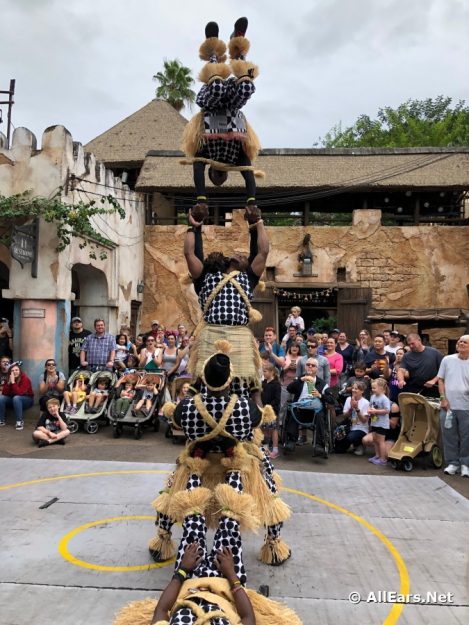 Harambe Village Acrobats: These amazing performers will dazzle you with their acrobatic skills and feats of strength. As they dance and encourage the audience to join in clapping, they pile on top of one another forming pyramids and towers effortlessly. Their full set lasts about 20 minutes so if you don't have a lot of time, you can stop by and watch for just a few before you head off. We think once you see them, though, you won't be able to look away!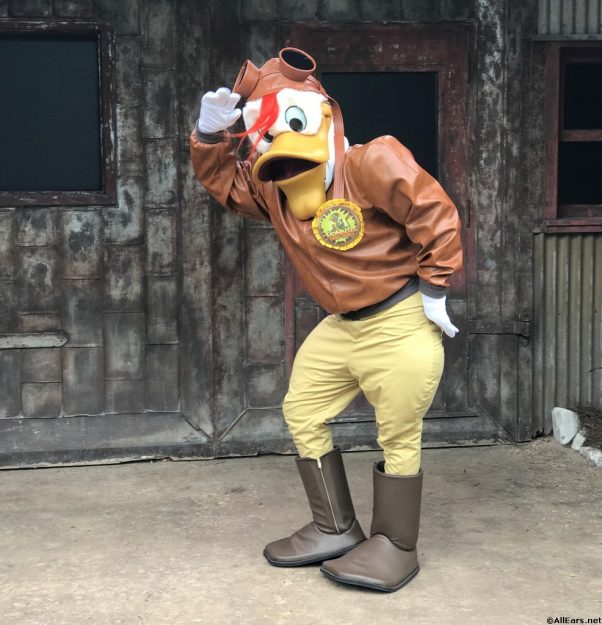 Donald's Dino-Bash!: If you're into characters, this is for you! With this new experience, you'll get to greet faces you might never have seen up close and personal before. Launchpad McQuack, Scrooge McDuck, Donald and Daisy all make appearances. A dance party brings out some of your favorites dressed up in dinosaur digs.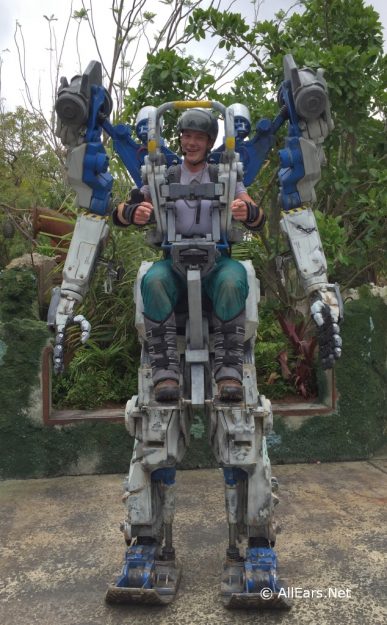 Pandora Conservation Initiative Utility Suit: This late entry into Animal Kingdom's live entertainment listings defies a brief explanation. Basically, this 10-foot-tall walking suit, used to "study the wildlife, collect plant samples, and survive Pandora's terrain," is piloted by a real person you can interact with. The pilots are very entertaining, and this little flight of fantasy in Pandora is definitely worth a few minutes of your time if you happen upon it.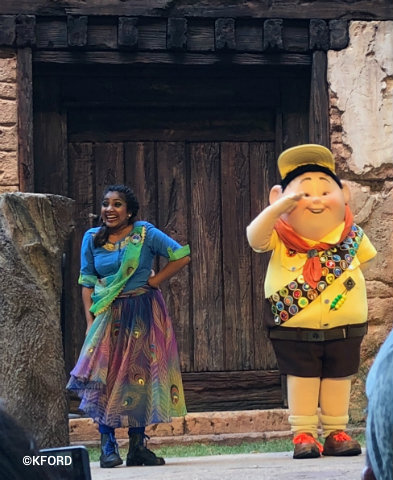 UP! A Great Bird Adventure: Who doesn't love the duo of Dug and Russell? This exotic bird show with the popular UP characters will engage even the smallest Wilderness Explorers while you learn fun facts about birds from all over the world. Schedule a FastPass+ for this show or prepare to line up early. We really love this show, but it just can't beat the higher-rated musicals available at this park.
See a full video of the 25-minute show below: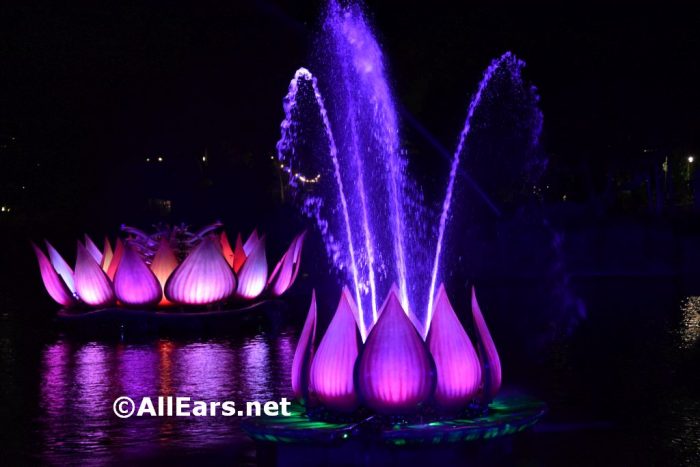 Rivers of Light: Some will argue with us on this one, but it's just not our favorite nighttime show. The lighted floats are gorgeous, but there are no fireworks due to the proximity of all the animals in the park. The projections across the water can be a bit fuzzy (especially on breezy nights), and overall the show is missing that Disney feel for us. The aim of Animal Kingdom is conservation education, but this performance falls a bit flat. Still we rank it fairly high, as it IS the nighttime show at this park, and if you've stayed here all day, you probably want to see it.
Here's just a little taste of this nighttime show: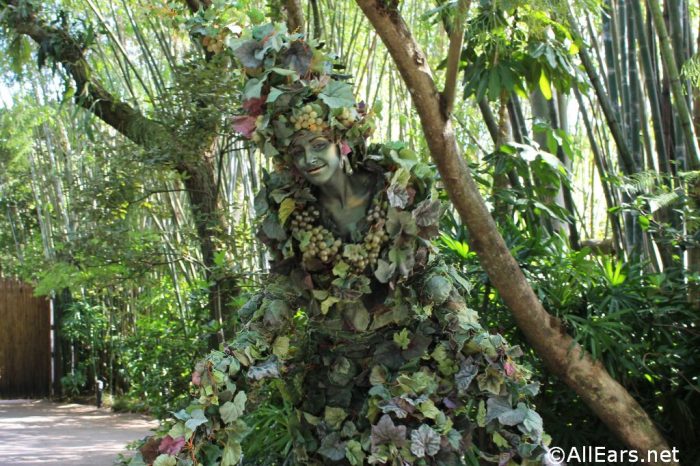 Divine: You might think that clump of greenery along the wall is just another vine — until it starts to move, then walk around! This fascinating live performer is not listed in the Times Guide, but we hope you have the chance to experience her act. She usually hangs out in the Oasis early in the day, so be on the lookout and remember: things are not always what they seem in Disney World!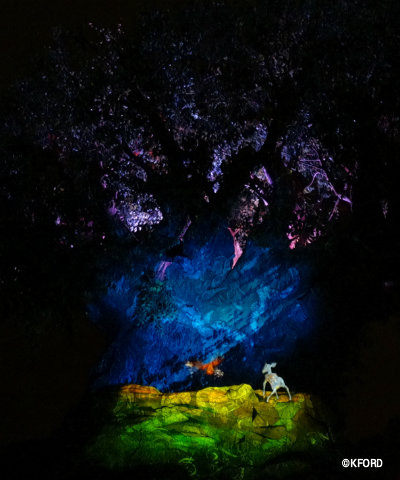 Tree of Life Awakenings: The Tree of Life at the center of the park transforms into a kaleidoscope of colors and images at night with amazingly detailed projections. These touching scenes tell little stories with familiar Disney music.  The "awakenings" run frequently after nightfall over the course of a few hours each evening, so it's easy to add this experience to your schedule. We call this a must-see!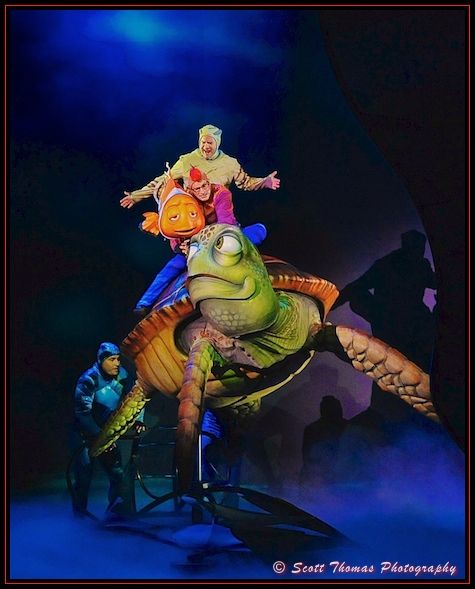 Finding Nemo – The Musical: A great live performance of singing and acting! The use of puppets with handlers in plain sight adds to the magic of this entertainment option. This show is a double whammy, exciting grownups just as much as the kids. We almost love this version better than the original movie, and we hope it's Broadway-bound like so many other Disney classics! We definitely recommend that you add this inventive and touching musical to your itinerary.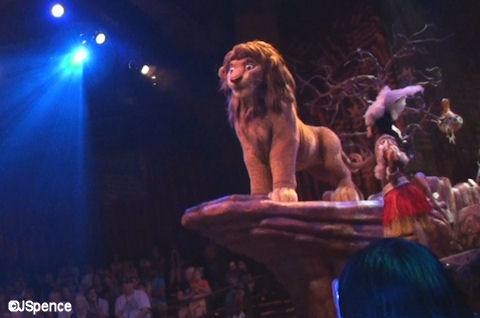 Festival of the Lion King: This musical performance is a favorite of many — us included! Live singing and dancing meet acrobatic and aerial acts. A fire juggler will amaze you as singers belt out "Be Prepared." Stunning costumes and animatronics will make you feel like you are in the movie, even though the show doesn't exactly follow the film's storyline. This performance gives us the classic Disney feel that we're all looking for when we come to visit. We recommend grabbing a FastPass+ or showing up early to get a good seat.
Did your top pick make our list? Keep in mind that these are all just suggestions. If there is something that you're really looking forward to, you should follow your heart and plan on those activities. Which shows are you going to choose? Don't forget to save us a seat!
Subscribe to the AllEars® newsletter so you don't miss any exciting Disney news!