He stood toe-to-toe with some of the most notorious film and TV mobsters of all time. He acted in a college production of Shakespeare's "The Taming of the Shrew" and has performed numerous times on Broadway. He took part in the fabled Actors' Studio. And he danced on an electronic keyboard on the floor at FAO Schwartz in New York City.
But for all the iconic roles he played during his decades-long acting career, Robert Loggia also had a strong presence in the wonderful world of Disney.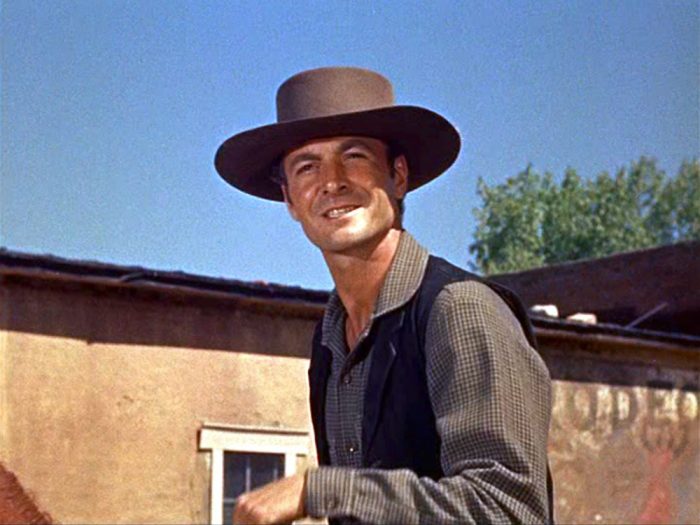 Loggia, who was born on Staten Island, N.Y., in 1930, is perhaps best-known for his roles opposite Al Pacino in "Scarface," James Gandolfini in "The Sopranos" and Tom Hanks in "Big." During his career, Loggia was nominated for both an Academy Award and a Tony Award.
But Loggia's big acting break and first major role came as the star of the 10-part Disney TV mini-series "The Nine Lives of Elfego Baca," which aired from 1958 through 1960. The series was edited and released as a full-length movie, "Elfego Baca: Six-Gun Law," in 1962.
Loggia was tasked with depicting the real-life Elfego Baca, who was legendary throughout New Mexico. Baca was part gunman, part lawman, part lawyer and part politician during the late 1880s/early 1890s.
There were several tall tales associated with Baca, including one in which he received a telegram for a man accused of murder. "Hurry!" the man wrote. "I'll get there as soon as I can," Baca allegedly wrote back. "And I'll bring three witnesses."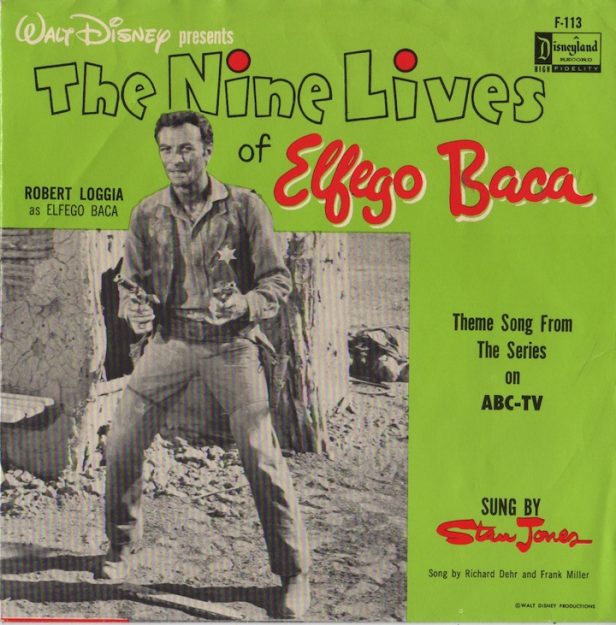 "The Nine Lives of Elfego Baca" mini-series delves into the evolution of Baca from gunslinger to sheriff to lawyer. He was so feared as a gunslinger, that after he was named the sheriff of Socorro, N.M., legend has it that the desperados would routinely turn themselves in rather than face Baca's wrath.
Following Baca's long career
The series follows the ups and downs of Baca's long career. In Episode 1, he's deputized in order to capture a ruthless cowboy, which angers other cowboys in the area. In Episode 2, Baca is badly injured trying to catch a murderer and decides to give up his sheriff's badge and study law. In subsequent episodes, Baca comes to the assistance of several wronged cowpokes.
The series finale has Baca searching for a killer who is hiding in the town of Granite, N.M. Baca has a change of heart and sides with the killer after he finds out the man saved the townspeople from a typhoid epidemic.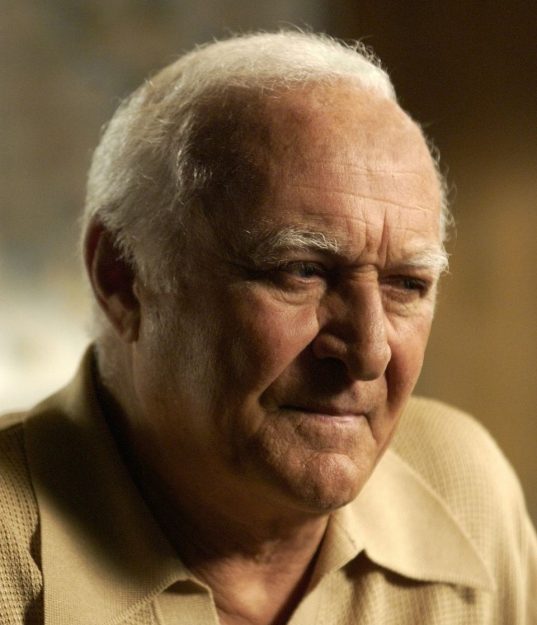 In addition to Loggia, the series was a guest starring vehicle for the likes of Annette Funicello, Brian Keith, Beverly Garland, James Coburn and Alan Hale Jr. [a.k.a., the Skipper on "Gilligan's Island"].
Loggia's association with Disney didn't end with his Elfego Baca role, however. Later in his career, Loggia voiced the character Sykes in the Disney animated film "Oliver and Company," which was released in 1988.
Career began as a fluke
For all his successes, Loggia's acting career began as a fluke. He was a hard-nosed football player at Wagner College on Staten Island when he was approached to take part in a college promotional film. He played the role of "Robert Allen," a freshman struggling to find his way on campus.
"It sounds corny," he said of that seemingly innocuous role, "but I knew I'd found a calling."
Loggia, who died in 2015, enjoyed a career that spanned nearly seven decades. Although he was often typecast as a mob underboss or a tough guy, perhaps his signature role came in the movie "Big."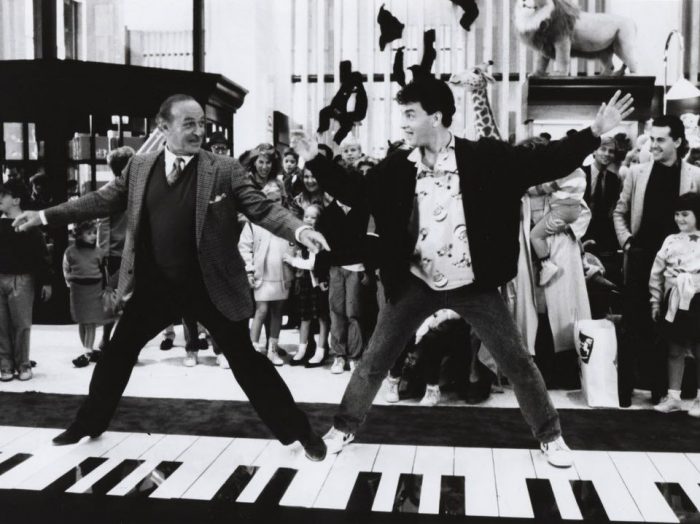 As Mr. MacMillan, Loggia was a toy company owner who interacts with a young employee named Josh [played by Tom Hanks, who would go on to play Walt Disney in the movie "Saving Mr. Banks"] at his store.
After Josh shares his insight on the toys for sale in MacMillan's store, Loggia and Josh perform two songs – "Heart and Soul" and "Chopsticks" – on a foot-operated electronic keyboard on the floor. The impromptu jam session earns Josh a promotion to VP in charge of product development.
One of several Disney productions with a Western/history theme
"The Nine Lives of Elfego Baca" was one of several history-themed and/or Western series Disney produced at the time, building on the success of the original "Mickey Mouse Club."
"Texas John Slaughter" was a 16-part mini-series that ran from 1958 to 1961. That series, which starred Tom Tryon in the title role, depicted a real-life cattleman turned sheriff turned politician, much like Elfego Baca. Other Disney TV shows at the time included "Davy Crockett," "Zorro," "The Swamp Fox" and "Daniel Boone."
Loggia is part of a list of people with connections to Staten Island who made names for themselves with the Walt Disney Company.
The most prominent are former Disney Parks and Resorts chairman and Chief Financial Officer Jay Rasulo, who grew up on Staten Island and, like Loggia, delivered the Staten Island Advance newspaper as a youngster.
And there's international superstar singer Christina Aguilera, who was born on the Island and got her start as a member of the "The Mickey Mouse Club" on The Disney Channel in the early 1990s. She also recorded the song "Reflection" from the movie "Mulan."
Had you ever heard of "The Nine Lives of Elfego Baca" before? What are your thoughts on this program and Disney's early forays into television?