Disney is at it again! They have given us a sneak peak at some creative, sweet, and photogenic desserts and drinks that are starting to appear in the parks and resorts! Plus, all of these look like some of our favorite characters!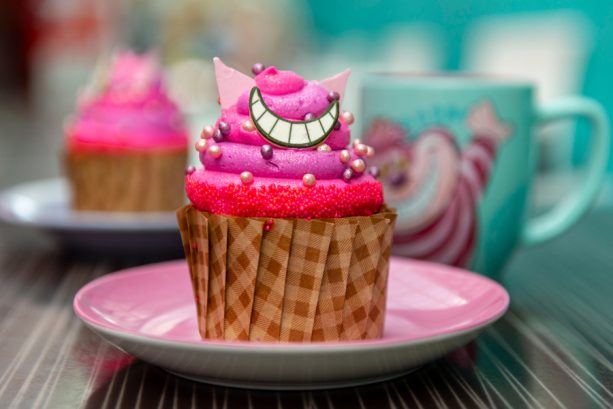 You can't help but smile when you see this cupcake that looks familiar to Alice in Wonderland fans!
Cheshire Cat Cupcake
The All Star Music Resort Cupcake of the Month for November is the Cheshire Cat Cupcake — a vanilla cupcake filled with pink and purple crispy pearls and topped with strawberry buttercream, chocolate ears, and a chocolate smile. Find this Cheshire Cat at Intermission Food Court during November.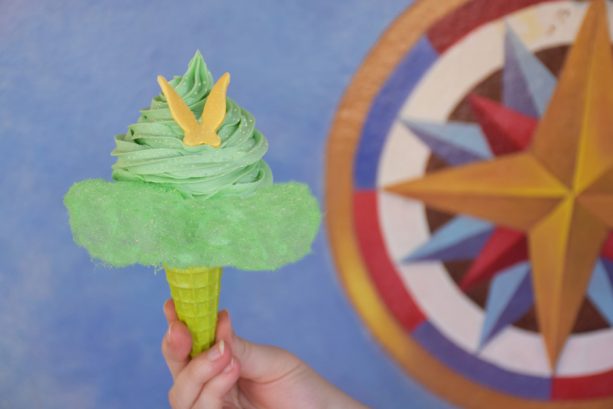 Tink's Pixie Dust Cone
As the quote goes "all you need is faith, trust, and pixie dust." Now you can add a little pixie dust to your lime soft-serve cone with Tink's Pixie Dust Cone! Your cone is topped with white chocolate wings, cotton candy, and of course pixie dust! Find this at Storybook Treats in Magic Kingdom's Fantasyland starting November 1.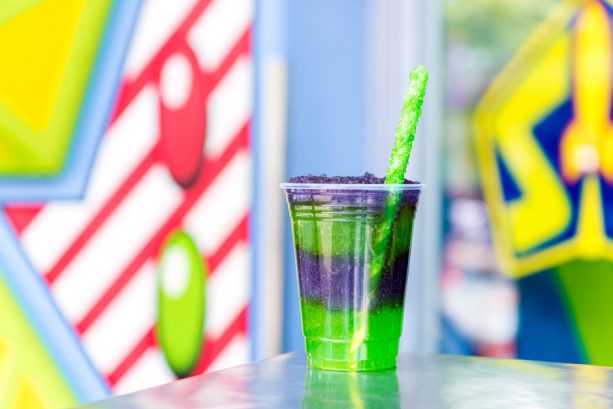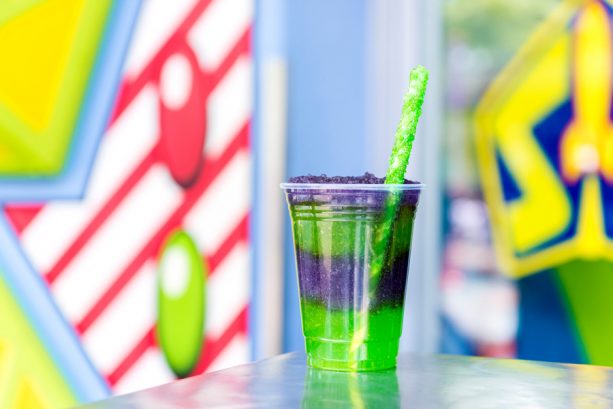 Space Ranger Slush
Make a trip to The Lunching Pad in Magic Kingdom's Tomorrowland to indulge in the Space Ranger Slush. Sip on layers of purple grape and green apple slush  with a green rock candy straw starting November 7.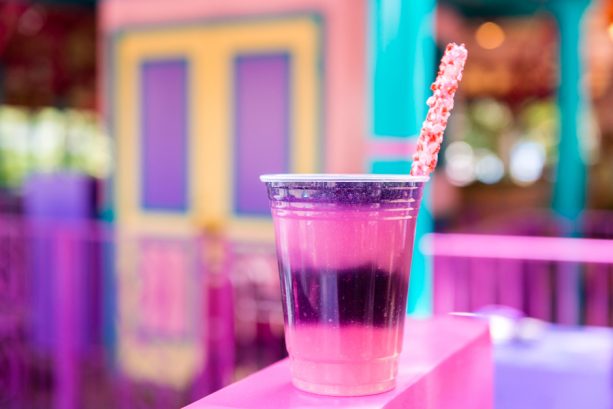 Wonderland Slush
Wonderland fans rejoice! In addition to the Cheshire Cat Cupcake you can also enjoy the Wonderland Slush. This slush is made up of layers of purple grape and pink raspberry lemonade slush served with a pink rock candy straw. Pick this up starting November 7.
Caramel Apple Cupcake
Don't worry, just because Halloween season is coming to a close doesn't mean we are saying goodbye to Fall flavors. Stop over at Animal Kingdom's Flame Tree Barbecue for this Caramel Apple Cupcake — a vanilla cupcake with apple pie filling topped with caramel buttercream, a salted caramel drizzle, streusel crumbs, and a house-made apple chip. This cupcake is available now.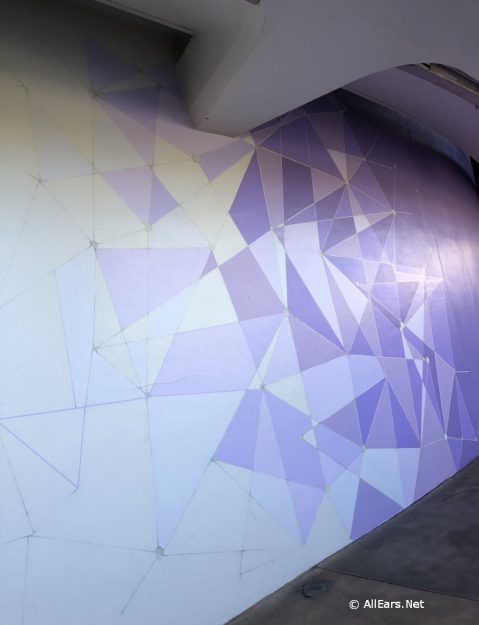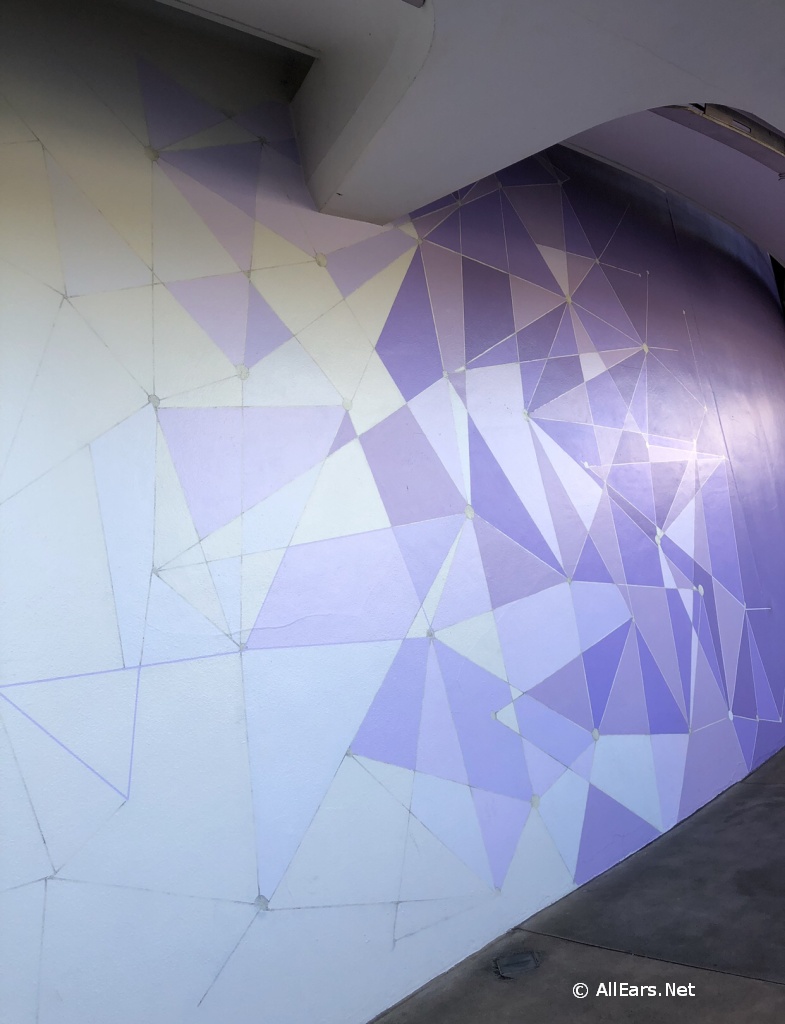 Purple Wall Cotton Candy
It started as a plain purple wall, became the galactic purple wall, then it got its own slushie. Now it has its own cotton candy!  Served at a cart near the purple wall in Tomorrowland, this mixed berry-flavored cotton candy is tasty as well as the perfect edible accessory for all of your purple wall pictures!
Buzz Pop Cocktails
Disney Springs' Paddlefish has a unique and refreshing line of cocktails. You can enjoy these push pop style cocktails frozen, or let them melt and drink them. Guests 21 and over can try one of the many fruity flavors such as Caribbean Breeze Sorbet, Lemon Drop Martini Sorbet, Blueberry Mania Sorbet, and more. These are available now.
Don't forget, in addition to these sweet treats there are even more Halloween and Harvest and Fall treats available in and around the parks!
Which sweet treats are you indulging in this season? Let us know in the comments.