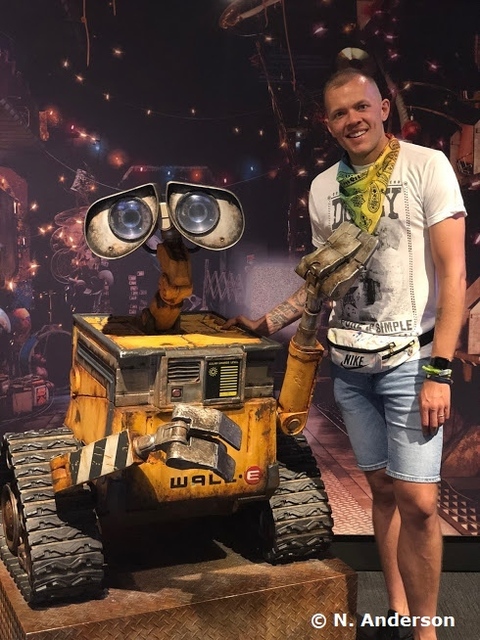 EDITOR'S NOTE: Several days ago, AllEars.Net's Picture This! photoblogger Scott Thomas wrote on how he found Disney in non-Disney places while traveling this summer. I guess it's true that "Great Minds Think Alike," because our Guest Blogger Norris Anderson has also written on this same theme. Take their advice — you can find Disney wherever you go!
by Norris Anderson
AllEars.Net Guest Blogger
In Summer 2018, many were clamoring to make it to California and Florida to partake in Disney's latest Pixar theme park additions. I was fortunate to visit Toy Story Land in Florida (fortunate is a relative term) but didn't make it to California for Pixar Fest or Pixar Pier.
I spent my summer traveling to other places, including New York, South Dakota, Chicago, and San Francisco. Everywhere I traveled I found experiences that were similar to my favorite Disney Parks attractions, shops, and foods. These tips are spread across the United States, so this is not intended as a practical how-to, but a reminder that a Disney-like experience may be in your own backyard or on your next road trip. Look for a Dole Whip at your local fair or enjoy a soft pretzel while browsing the Disney Store at the mall. Your next Disney experience might not require a plane ride and agonizingly slow Magical Express ride.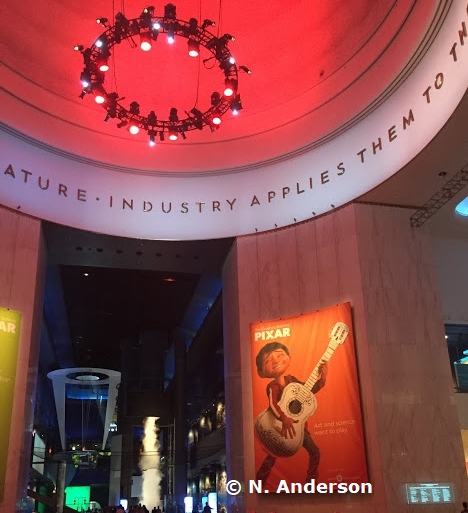 — Chicago, IL. The Science of Pixar exhibit is on display at Chicago's Science and Industry Museum. The exhibit is on display through January 2019. This experience was a nice alternative for the Pixar fan unable to make it to Toy Story Land or Pixar Fest. The exhibit consists of screen-based activities where one can use computers to manipulate various stages of the Pixar animation process. I spent a great deal of time at the "A Bug's Life" station creating a field of grass, changing the color, density, and curve of each blade. This exhibit is primarily hands-on and lacks things like concept art that are present in other touring Pixar/Disney exhibits I've seen in the past. It was geared more for children, but was still of interest to adults.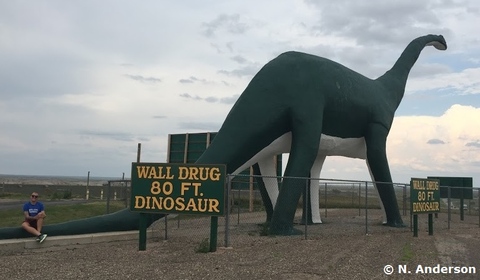 — Wall, SD. Missing the tacky souvenir shopping of Chester and Hester's Dino-rama in Disney's Animal Kingdom? Look no further than Wall Drug! Founded in 1931, Wall Drug began by offering Depression-era travelers free iced water to lure them in. Today it's a must-see South Dakota stop, including dining, activities (don't miss the giant brontosaurus), traveler information, souvenir shopping, and free ice water with 2 million visitors a year. We spent a great deal of time shopping here, marveling at souvenirs (and more importantly prices) not found at Disney. I bought a state license plate scavenger hunt that kept me amused throughout my summer travels. The donuts and five cent coffee are stiff competition for your Instagrammable Main Street USA Starbucks.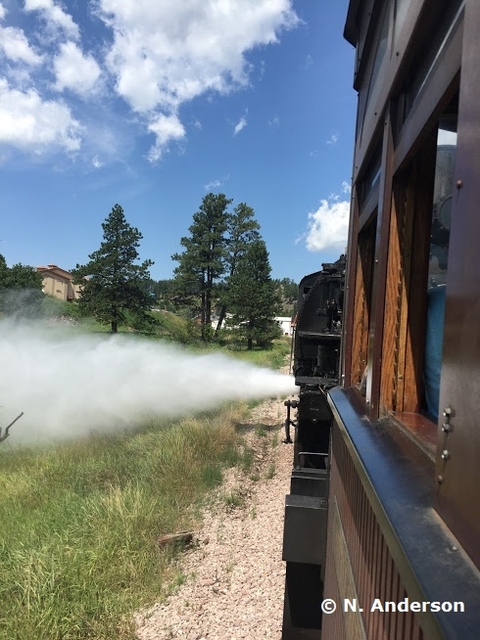 — Hill City, SD. Riding the 1880 Train through the Black Hills was so much like riding the steam trains found in Disney parks around the world, I almost forgot I was in South Dakota (https://www.1880train.com/). The 1880 Train is a two-hour narrated train ride between Hill City and Keystone, SD. The train used to service mines and mills along the route, passing wildlife, mining buildings, and plenty of animals, none of which are audio animatronic. If you didn't feel like you were in Disney's Frontierland, wait until your guide tells you about the nearby Big Thunder Mine!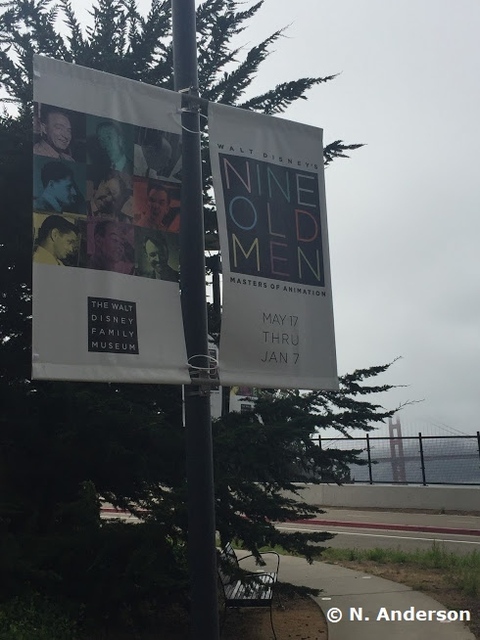 — San Francisco, CA. The Walt Disney Family Museum in San Francisco may seem like the biggest gimme when listing Disney-like experiences, but I'm including it because I'm always surprised how many Disney mega-fans haven't been there (https://www.waltdisney.org/). From animation to theme parks, the museum's permanent collection has amazingly curated, rare items not seen outside of the Disney archives. The galleries dedicated to Disneyland are particularly interesting, including a Griffith Park bench where Walt's theme park plans were born, a giant animated model of Disneyland, and Walt's 1/8-scale backyard train, the Lilly Belle. Just as no Disney theme park trip is complete without a gift shop, the museum shop adds to the experience. The shop has an extensive collection of books, postcards, pins, and apparel not found anywhere else (the museum is not owned or operated by the Disney company).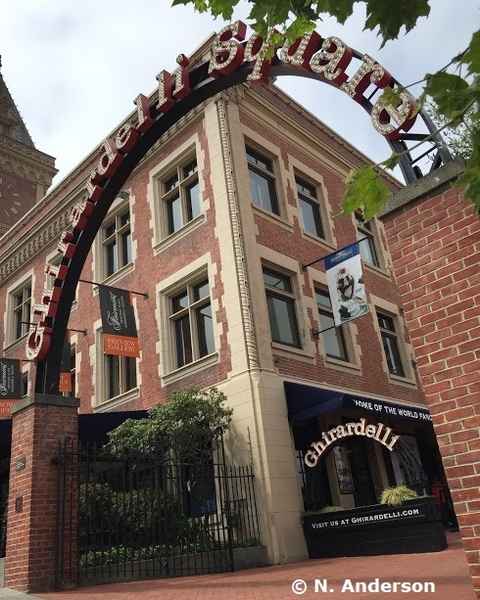 — A trip to Ghirardelli is a mandatory stop when visiting Disney California Adventure (and Disney Springs). Visiting Ghirardelli Square on San Francisco's waterfront is a fun way to relive this experience (https://www.ghirardellisq.com/). Like the Disney locations, you're given a free square of chocolate upon entering the store. The soda fountain menu is similar to what's offered at the Disney locations. I enjoyed a Sea Salt Caramel Quake shake and enjoyed the Bay Area waterfront and dreamed of seeing World of Color.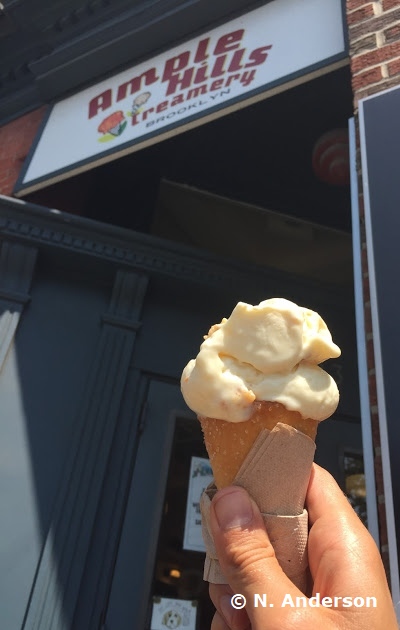 — Brooklyn, NY. Similar to Ghirardelli, many recent popular dining and snacking at Disney parks and resorts are inspired or licensed from other real-world locations. I've yet to visit Ample Hills Creamery at Disney's BoardWalk Resort, but have drooled over many a post on Instagram. When I was in New York this summer, I visited the original Ample Hills location in Brooklyn . The highlight was the pretzel cone (which is available at the Disney location) with Peppermint Pattie ice cream.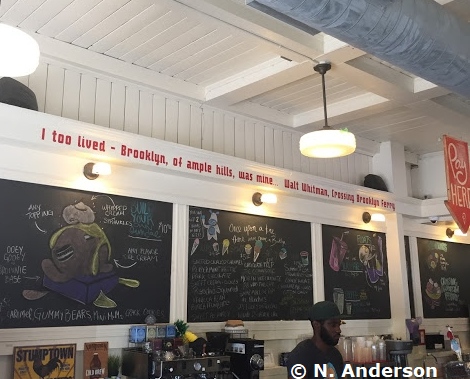 These are just a few experiences that transported me to Disney this summer. There are endless other opportunities. Disney has three shows running on Broadway and national tours of "The Lion King" and "Aladdin." Walt's birthplace of Marceline, MO has multiple tributes to Disney, many states boast caves far more extensive than Tom Sawyer Island, Hollywood really exists in Los Angeles, and giraffes and zebras can be spotted in many local zoos. Even your local Starbucks could transport you to Epcot's Fountain of Nations if your imagination is strong enough.
(Disney) Adventure is out there!
Where have you found Disney when you weren't at Disney? Let us know in the comments!
ABOUT THE AUTHOR:
Norris Anderson is a special education teacher from Minnesota who has traveled to every Disney theme park in the world, starting with a visit to Disneyland in 1985 at age 3. A frequent runDisney participant, he has run in three Walt Disney World Marathons in the past five years. He's been an AllEars reader since the late 1990s.