So a convention that was new to me for this year was Anime Expo–a celebration of Japanese pop culture and the largest North American anime convention.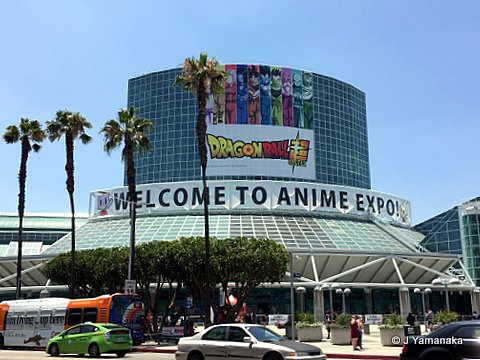 Organized by the non-profit Society for the Promotion of Japanese Animation, it has a variety of events, performances, and panels dealing with anime, manga, video games, and virtually every other form of entertainment, with the addition of cultural demonstrations on subjects like taiko drumming, ikebana, or the wearing of a traditional Japanese kimono and hakama.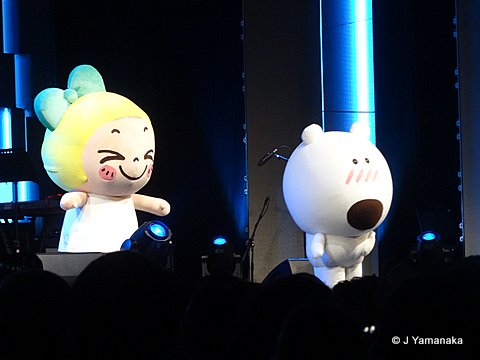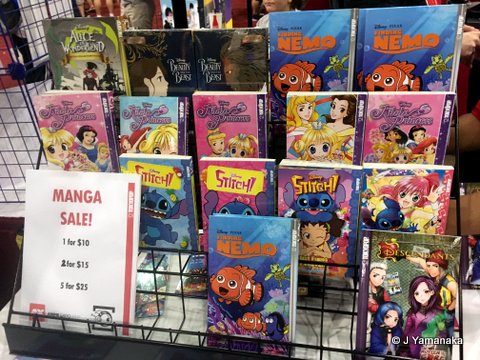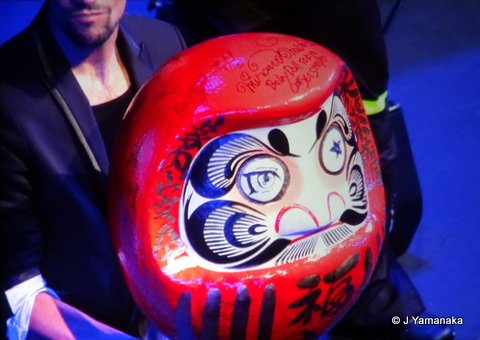 Panels ranged from such diverse topics as voice acting/localization in video games like "Persona 5;" screenings of upcoming anime such as "The Ancient Magus' Bride" and "Lupin the Third–Italian Game;" and live concerts of music from anime soundtracks.
As a big voice-over fan, I found a lot of the panels featuring Japanese dubbing actors pretty fascinating. Daisuke Hirakawa, who dubs Will Turner in the "Pirates of the Caribbean" films and Loki in the "Avengers" series made an appearance…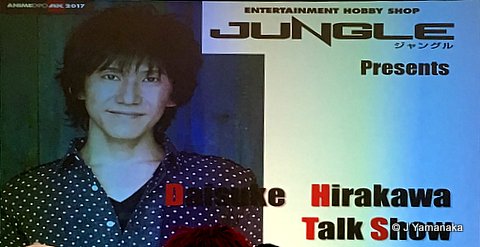 …As did Miyu Irino, voice for Haku in "Spirited Away" and Sora in "Kingdom Hearts."
(I actually don't know if this is a thing particular to Japanese talent, but a lot of the panels with performers present did not allow photos of any kind along with announcing what I thought was somewhat amusing and very Japanese, that the actors would not be giving any "high-fives.")
Out on the exhibitor's floor, Tokyopop was selling a large selection of their Disney Manga collection–officially licensed retellings of some of the classic Disney tales in the distinctive manga style.
One of their original series is "Kilala Princess," which tells the tale of a young girl pursuing a quest through multiple worlds of different Disney princesses a la "Kingdom Hearts" style.
Of course, like any good convention, there was a ton of cosplay.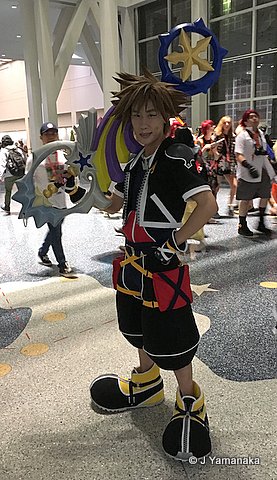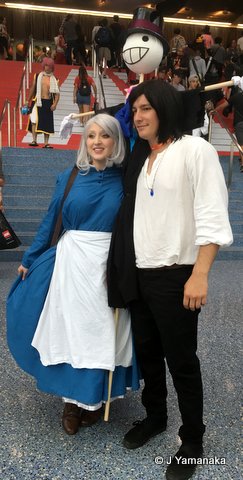 Probably the biggest hurdle to attending this expo was the sheer volume of guests enjoying the weekend there. The first two days I drove to the convention center, it took me around 90 minutes to find a parking lot because the lines to get in through security crossed streets and blocked traffic into some of the lots in the area. While the first day reported wait times of hours just to enter, the expo management seemed to respond pretty quickly in terms of adding more entrance stations and staff to streamline entry for subsequent days. If possible however, I would recommend trying to get their Premier Fan tickets that allow for separate, shorter lines to get into the building and the panel rooms faster.
On the whole, I found this to be one of the more interesting conventions I attended this year, mostly because the panels and merchandise offerings were so different from what you found at the more generalized cons that seemed to have a lot of overlap. For those unfamiliar with anime or manga, I find a lot of it shares a good deal of the Disney aesthetic in a lot of ways, as is evident in such properties as the Studio Ghibli films. For people interested in exposure to Japanese pop culture, this certainly had an impressive array of opportunities to learn more about it. More information about Anime Expo 2018 (which will be held on July 5-8) can be found at http://www.anime-expo.org/
If you find yourself unable to get to a big convention like Anime Expo, you can still keep your eye out for various pop-up locations that are becoming more prevalent in Los Angeles. This last weekend, Aniplex USA, a production and distribution company for anime in North America, put on a pop-up cafe with special donuts and photo-ops in conjunction with Cafe Dulce in Japan in the Little Tokyo area of LA to promote their new series "Blend-S," currently airing on Crunchyroll.com.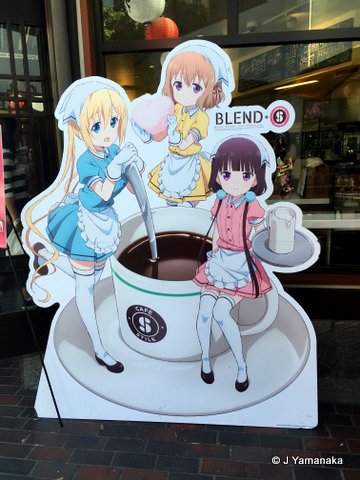 [While most anime shares the Disney "big-head-big-eyes" standards of cuteness, unlike in the US, Japanese animation is not primarily considered the province for children, and many of them revolve around adult topics and imagery. Viewers of all ages sensitive to such subjects may be forewarned.]