Orlando residents and visitors alike have the opportunity to hear Joe Rohde, the renowned Disney Imagineer who led the creative team responsible for designing Animal Kingdom, speak this week at the Orlando Museum of Art during it 1st Thursdays series.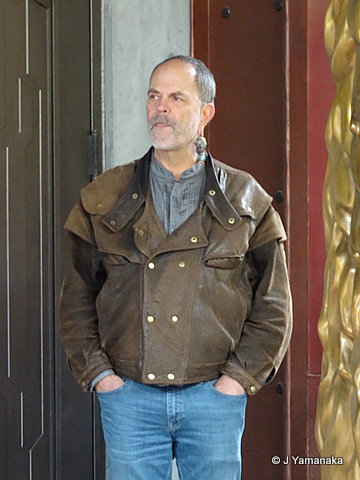 Rohde will be giving two presentations that focus on the important role that art plays in bringing a Disney theme park from concept to reality. The event takes place from 6 to 9 p.m. Aug. 3 at the museum in downtown Orlando.
Specifically, the evening will emphasize its theme of "Celebrating the Beauty of the Natural World" with various aspects related to the new Pandora — The World of Avatar at Animal Kingdom. Participants will sample complimentary food and treats inspired by Animal Kingdom, featuring select items from Satu'li Canteen inside Pandora — The World of Avatar. They also can enjoy listening to live entertainment inspired by the theme park. Rohde's presentations will take place at 7 p.m. and 8 p.m.
Rohde's art aesthetic is one he has relied on for decades of designing attractions at Disney Parks. He was interviewed earlier this summer by the Los Angeles Times about how Pandora was conceived, and Rohde said, "The research that goes into these parks is not merely research into the real world," says Rohde. "It is research into the great works of art of all those who have come before. That's how it works. This is art."
And when deciding how Pandora would be designed, Rohde explained that even the tiniest details that guests would observe were deliberately chosen. "In theater, there are principles, principles of design, and one of those principles is if something is on stage, it is on stage for a reason," he was quoted in the Times as saying.
The 1st Thursdays event costs $15 for adults and $5 for children. It's free for kids ages 3 and younger. Orlando Museum of Art members also have complimentary admission. Tickets can be purchased on the website.
The Pandora event will have a cash bar serving wine, beer, soft drinks and water. Parking is free at Orlando Loch Haven Park, and overflow parking is available at the Orlando Science Center's parking garage for $5 per vehicle.
Attendees can register to win four Walt Disney World Park-Hopper tickets at the end of the event.