In response to one of my recent half marathon blogs, Kristyn sent this comment:
Enjoy your RunDisney posts. I am looking for recommendations on two topics if you can help me, Laura. I am doing my first event this fall at Wine and Dine. Can you do a blog on how you prepare for a nighttime race as most of us are used to the early morning runs. Also, not sure if it has ever been covered, but how to plan on where to stay and how to get to to packet pickup and the event if you don't have a rental car. Would love some advice on how to plan for a RunDisney trip. Thanks.
I'm hoping there are others of you that are interested in this information, too. So here are some of my thoughts on how to plan a trip for a runDisney race.
7-9 months in advance
Choose a race weekend and a race or races.

The first decision you have to make is which race weekend you're going to attend, and which events are you going to participate in. This could be influenced by a number of factors, including work/school schedules, potential weather conditions, and race theme.

As I write this, runDisney offers seven different race weekends in Florida and California, with most race weekends including 5K, 10K, and half marathon races. (There's no 10K for Wine and Dine Weekend; and WDW Marathon Weekend also features the WDW Marathon, which is the granddaddy of them all!)

So, what's it going to be? Decisions, decisions. WDW Marathon Weekend in early January offers all four race distances, in addition to the Goofy Challenge and the Dopey Challenge. This is also the largest runDisney race weekend and has the most participants.

Is The Force with you? Then you might want to choose Star Wars Half Marathon Weekend at Disneyland, which is also in January, a week after Marathon Weekend. There are 5K, 10K, and half marathon races, as well as the Rebel Challenge, where runners do both the 10K and the half marathon. Races at Disneyland have smaller fields since the resort is smaller – this tends to make for a more pleasant race experience, but it also means they often sell out faster.

Are you looking for a "Girls' Getaway"? Then you might be interested in Princess Half Marathon Weekend at Walt Disney World or Tinker Bell Half Marathon Weekend at Disneyland. Both of these race weekends are women-focused. That doesn't mean that men are not allowed, but in the last few years women have outnumbered men by about 11:1 in the half marathons. Both race weekends offer 5K, 10K, and half marathon races, as well as a 10K/half marathon challenge. Princess Half Marathon Weekend takes place at the end of February.

This year Tinker Bell Half Marathon Weekend has been moved from January to Mother's Day Weekend in May. We'll see how that works out – many of us (myself included) think that's a poor choice for a race weekend, especially one focused on women. Getting up really early to run a half marathon is not the kind of pampering that most moms are looking for on Mother's Day!

Disneyland Half Marathon Weekend is held over Labor Day weekend, and also offers 5K, 10K, and half marathon races, and includes the Dumbo Double Dare 10K/half marathon challenge. It's pretty warm in Anaheim at this time of year, but a race weekend is a great excuse to visit Disneyland, if you haven't been out here before. The City of Anaheim really comes out in support of this one, with lots of high school bands, cheerleaders, Boy and Girl Scouts, and community dance groups. And then there's the classic cars!

Do you want to run a race and party afterward? Then the WDW Wine and Dine Half Marathon might be for you. This is my favorite WDW race: it's at night, it's a different course that goes through three theme parks, and there's an after-race party in Epcot until 4:00 a.m. The Food and Wine Festival food booths are open, as well as some attractions, and there's also special entertainment. The race weekend takes place in early November. There's no 10K for this one, just the 5K (which takes place the same day as the half marathon – but early in the morning), and the half marathon. But the 5K is also slightly different, since it's held at Animal Kingdom and not at Epcot like the others. This half is also a smaller field than the other WDW races.

If you want to bring out your inner super hero, then how about the Avengers Super Heroes Half Marathon Weekend at Disneyland? In addition to having the longest name, this is the last runDisney event of the year, and takes place the week after Wine and Dine. There are 5K, 10K (new this year), and half marathon races. With the introduction of the 10K, there's the new Infinity Gauntlet Challenge. Weather-wise, this is a terrific time for a race in California.* In addition, the parks are fully decorated for the holidays. making it a special time of year for a visit to the Disneyland Resort.

*Last year's wind event during the half marathon was an anomaly.

Now that you've decided on a race…

Race registration opens 7-9 months in advance, (you can visit the runDisney web site to sign up for a reminder email) and many of the races sell out quickly (sometimes in under 30 minutes!). I highly recommend that you be prepared to register the minute that race registration opens (typically at 12:00 eastern time) so that you don't get shut out. The 10Ks and race challenges are usually the earliest to sell out, because they allow fewer participants. If you are an Annual Pass Holder or DVC member, there will be a pre-registration opportunity about two weeks before regular registration opens. A limited number of registrations are available during this time, and they also tend to go quickly. The good news is that if you qualify for this you get two shots at registering, and if you don't get in via pre-registration, you can try again during open registration. (In the past pre-registration was also available to Disney Visa card holders, but I do not know if this is still the case.)

RunDisney uses active.com as their registration site. If you don't already have an active.com account, then it's a good idea to set one up in advance. It doesn't help with pre-registration, but during open registration it will speed the process if you have an active.com account you can log into.

So you're registered…what's next?

Time to make some additional decisions about the race weekend. Are you going to turn it into a vacation, and add on some days before and/or after the race? Where are you going to stay? How are you going to get around? Some of these considerations are slightly different depending on whether the race is at Walt Disney World or Disneyland, so I'll address them separately.

Since most of us travel to WDW or Disneyland we want to spend some extra time there apart from the races to give some added value to the trip. I personally recommend adding more of the time on after the race and not before. You'll still want to arrive at least a day or two before the race so that you have time to visit the Race Expo and pick up your race bib and shirt, etc., but once the race is over it's nice to have some time to relax and enjoy the parks.

At Walt Disney World, if you are staying on-site at a WDW resort, then race transportation and where to stay are kind of all rolled together. For each race weekend, there are multiple Walt Disney World resorts that are designated "host resorts". Race transportation is provided for runners staying at these hotels – this includes free transportation to/from the Expo in addition to transportation to/from the races. So, between using Disney's Magical Express for airport transportation and normal Disney transportation to the parks, then if you're staying at a host resort you probably don't need a rental car. For Marathon and Princess weekends, all WDW resorts are considered host resorts and offer race transportation. For Wine and Dine, the resort choices are more limited. You can visit the runDisney web site and go to Travel->Walt Disney World and then select the race weekend you are interested in for more information on the host resorts.

At Disneyland everything is much more compact, so from any of the Disney hotels and from many of the hotels in the surrounding area you simply walk to/from any race weekend events. The Expos are held in the convention center at the Disneyland Hotel, and the races all start/end near either the Disneyland Hotel or the Paradise Pier Hotel. (This makes the race morning logistics a WHOLE lot easier than at WDW – no bus ride required!). There are some designated host hotels that are further away which do offer Expo and race transportation, so that's also an option.

One thing to keep in mind is that there's no "Magical Express" equivalent at Disneyland, though there are a number of reputable shuttle services that provide airport transportation to all area hotels. You'll have to pay for it, but balance that off against the price of a car rental. Also, most hotels (including the Disney hotels) charge a fee for parking, so that's another thing to keep in mind. The two most popular airports to fly into are John Wayne (SNA) and Los Angeles International (LAX). SNA is a whole lot closer to Disneyland, but doesn't have as many flights. Long Beach (LGB) is another airport option, but it's very small, and few airlines fly there.

There are only three Disney-owned hotels at Disneyland, and they are all high-end, so Disney depends on their "Good Neighbor" hotels to provide the more moderate and budget-priced options. You won't get the Disney theming, but the accommodations are just fine, especially if your biggest requirement is a place to sleep and shower.

And did I mention that a lot of them are walking distance to the race events and the parks? 🙂 i can not stress enough what a huge benefit that is when running a race at Disneyland. You can find some additional information, including links to the hotel web sites, on our Good Neighbor Hotel FAQ
2-7 months in advance
Train for your race(s). I'm not going to say too much about this, since everyone has their own strategy, and what works best for them. But I will address Kristyn's question about Wine and Dine, and how to prepare for a nighttime race: I personally don't do anything differently in my training. I typically run one evening a week, but the first time I ran Wine and Dine I wasn't doing that, and it didn't make a difference in my performance. I think that if you've done your training, then your body knows what it needs to do, and time of day doesn't matter. If anything, I find it a little easier to run at night because it's dark and I don't have the sun beating down on me.

This is also the time period where you'll be able to submit your "Proof of Time". This is a race result from some other race you've participated in during the past couple of years, which runDisney will use in determining your placement in a start corral. This is done via a web page. You can use another runDisney race, but most of us don't have our best times in a runDisney race. 🙂 You'll need to have the race information, including the name of the race, date, location, distance, your time, AND a URL where runDisney can find the race results. If you run a different race and get a better time, you can go in and modify it. But you will not be able to modify your proof of time within about 3 months of the Disney race date – the cutoff date will be posted on the page. You are not required to submit a proof of time, but if you don't have one runDisney will assign you to one of the later corrals.

For WDW races, starting 6 months in advance you can make your Priority Seating arrangements for dining. So if it's important to you to eat a particular kind of food – or at a particular place – before a race, it's something to consider far in advance. And of course there's probably other restaurants you'd like to enjoy after the race – we often have a celebratory dinner at one of our favorite restaurants on Sunday night of race weekend.
60 days in advance
At Disneyland it's time to make your Priority Seating, though this isn't nearly as critical as it is at WDW. The exceptions would be for a special dining package, such as Fantasmic! viewing, or if you're booking for a large party.

For WDW you can make your Fastpass+ selections, if you are staying at a WDW resort.
1-4 weeks in advance
Race waivers will be available on the runDisney web site. You must complete a race waiver and present photo id to pick up your bib at the race Expo. While there are print stations at the Expo, it's a lot easier and faster if you print the waiver in advance and bring it with you. This is also how you find out your bib number, and you can determine your corral placement from that – otherwise you'll have to wait until you pick up your bib, as the corral will be printed on that.

Make a packing list. Don't forget things like gels, running belts, and throwaway clothes. If you use a particular nutrition product bring it with you – don't count on being able to purchase it at the Expo. If you're planning to run in costume, make sure you list all of the pieces. If you can do a test run in the costume to make sure it's going to work that's great, but I'm sure most of us (myself included) don't do that.
The week before
Obsessively stalk the weather channel. Ok, maybe that's just me. 🙂 But honestly, you want to know what to expect so that you can bring the appropriate clothing, both for running and park touring. And be aware that the weather can change drastically, even a day or two before the race (though this is more often an issue in Florida than California). Predicted starting temps in the 60s can suddenly turn into the 40s (or 30s!), or 50s can turn into high 60s, with finishing temps in the 80s. And rain is always a possibility. I've had experience with all of those, and they all have their own challenges. If it's chilly, the worst part is all the waiting around before the race. In that case, those little chemical hand warmer packets and some cheap throwaway gloves will go a long way to keeping you more comfortable. I ALWAYS pack a LARGE trash bag in my suitcase – it comes down past my knees and really helps me retain body heat while waiting.
Race Weekend
Yay! You've made it to your destination, with your running gear and waiver in hand. Next up is the race Expo. If you want first chance at the race merchandise, then you need to arrive EARLY on the day the Expo opens and be prepared to wait in line. This is the one situation where it's easier if you have a car since the buses don't start running until 30 minutes or so before the Expo starts. Also, remember that bib pickup and merchandise are in separate areas – you can choose to go to merchandise first and later pick up your bib or vice versa. If you don't want to wait in a lot of lines and are willing to take your chances on merchandise, then I would suggest visiting the Expo sometime after 2:00 in the afternoon. I've never encountered much in the way of lines at that point in time.

Be a little cautious about trying the samples that are available at the Expo. That energy bar might contain some ingredient that doesn't agree with you – and stomach issues are not something you want to deal with on race day.
The day before the race
It's really difficult to stay off your feet when you're at Disney, but it's a good idea the day before a race, especially if you're running the marathon. Even with a half marathon, being on your feet for hours the day before will tire you out to some extent. We try to do some limited touring in the morning, and then take an extended break back in our room in the afternoon, before venturing out in the early evening for dinner. And you should be drinking water throughout the day – not drowning yourself, but if you're running a half or the marathon then you want to be well-hydrated.

When you're out and about, pick up whatever it is you're going to want to eat in the few hours before the race. This might be a bagel or a banana, or yogurt – or maybe it's an energy bar that you brought with you. Your choices the morning of the race will be very limited, so if you already have what you need that's one less thing to worry about in the morning.

When it comes to dinner the night before, just about everyone has their own idea of what works best for them. Some want pasta, others pizza, and some swear by Chinese food. At this point, you should have done enough long training runs to know what you need to fuel yourself for the next day. You definitely do NOT want to gorge yourself the night before, but you should eat a good dinner, with some carbs and protein. I like chicken and rice, with some vegetables or a salad, though my go-to meal the night before a Disneyland half marathon is four cheese ravioli from Boardwalk Pizza and Pasta.

For the Wine and Dine Half Marathon, since it's a night race, we do things slightly differently. We still do some touring in the morning, and then we'll try to have our big meal of the day around 1:00-2:00 in the afternoon. And by "big meal", I don't mean gorging on an all-you-can-eat buffet – I mean your largest meal of that particular day. I recommend something similar to what you would eat for dinner the night before a morning race. Then around 6:00 have a light (and I do mean light) meal or snack.

In the couple of hours before the race, whether it's in the morning or the evening, you'll want to have something to eat. Again, from your training, you should be familiar with what works for you. You may want to eat in your room, or you may want to take something with you to the start area.

The Disney resorts usually have some kind of quick service option that's open very early on race mornings where you can get coffee and light fare such as fruit and bagels. At Disneyland several locations in Downtown Disney are open early on half marathon mornings, like Starbucks and Jamba Juice.
Race Day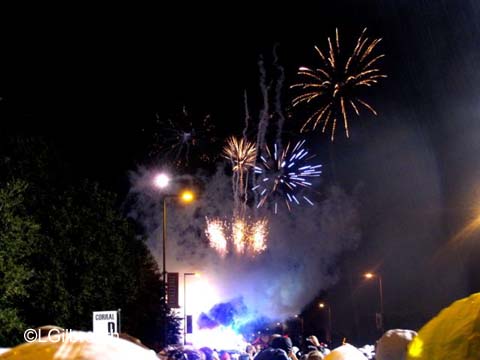 And…you've made it to race day! Get out to the start line and have a great time on the course!
What about the rest of you? What are your suggestion on planning for a runDisney trip?
Learn more about runDisney from Laura on this episode of AllEarsNet TV