Contributing photographer Jason of
disneygeek.com
sends us these photos.
In December I spent at week on the East Coast at Walt Disney World. If you follow my regular posts from Disneyland you know I enjoy looking at what changed and is changing around the parks. AllEars asked me to share some of the construction pictures I took as I explored Walt Disney World. This four-post series will look at Animal Kingdom, Magic Kingdom, Disney Springs, and the Polynesian Village Resort and feature a subset of my pictures. If you would like to view more from this trip here is my trip summary with links.
This part takes a look at the projects at the Polynesian Village Resort.
The lobby area was behind curtains at the time (it opened a few days after I left).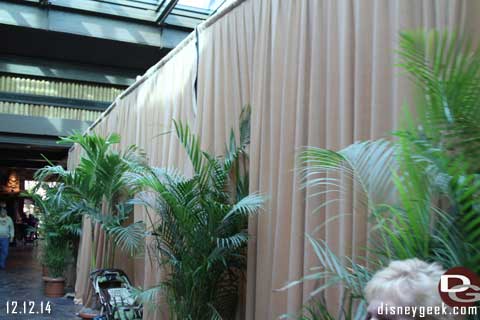 A preview of the lobby and new light fixture, thanks to a curtain that was askew.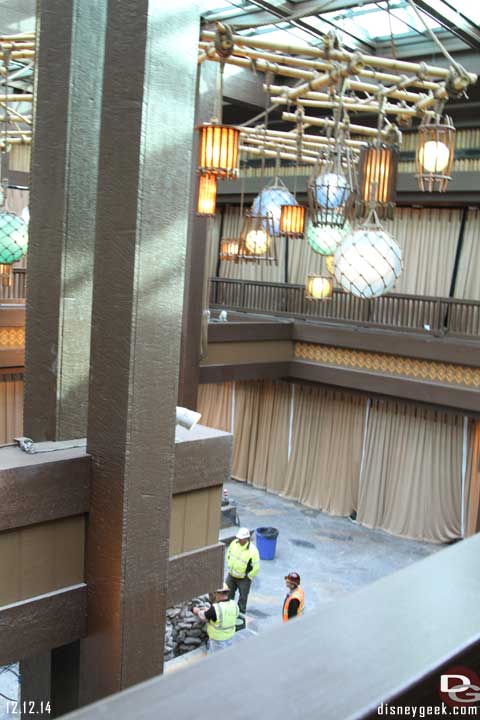 Work continues on the longhouses to convert the rooms to DVC units.
The rock work for the volcano at the pool is being redone.
A look at the Disney Vacation Club Bungalows from the dock.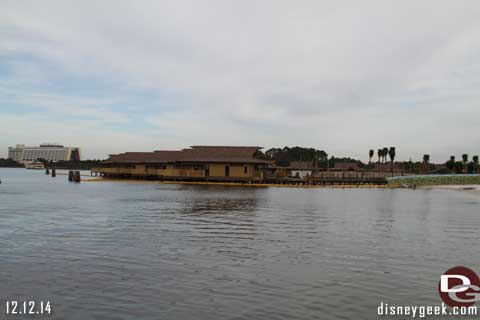 The beach area has turned into a work yard.
A small section of beach was open for resort guests between the DVC and the pool projects.
A closer look at a bungalow.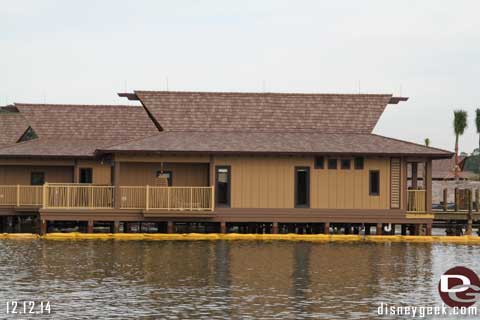 Hanging chairs were being installed on the patio.
Trees being planting on the peninsula that the bungalows surround.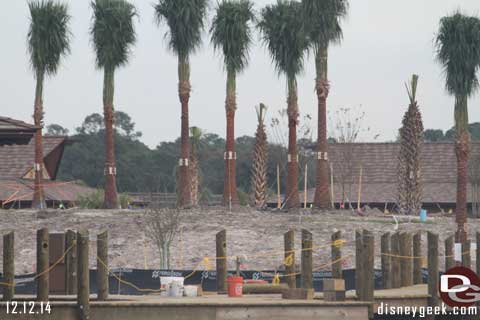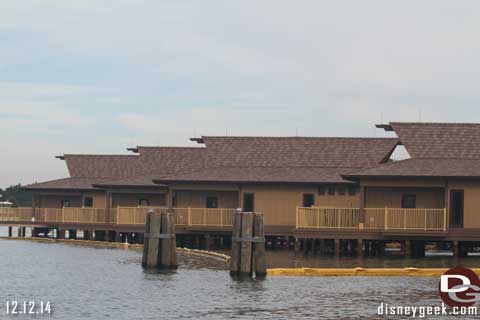 I guessed that this is a spa/hot tub off of the master bedroom. The other patio door could be the family room.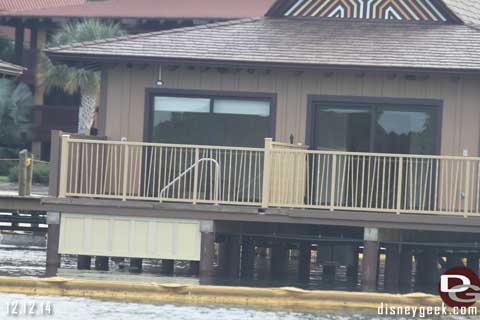 A look at the bungalows from a launch heading to the Magic Kingdom.
A look from the Magic Kingdom ferry boat.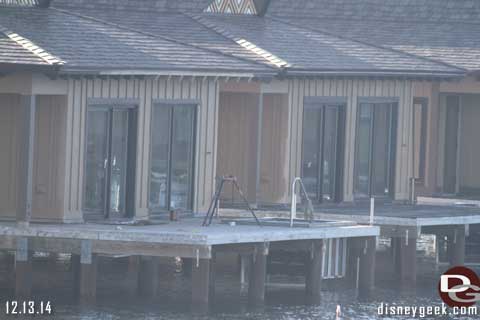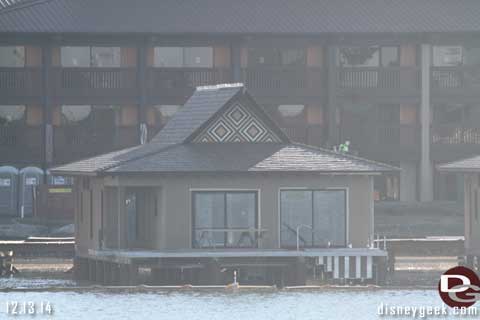 You can read more about the new bungalow units and see some concept artwork HERE.
Hope you enjoyed this look at the Magic Kingdom. For additional photos and details from this trip you can check out the full Trip Update I posted on my site, http://disneygeek.com Also be sure to follow me on twitter @disneygeekcom for pictures from the parks.