Headed out to the Magic Kingdom bright and early September 3rd. This is a low crowd week at Walt Disney World. In fact, the 10-14 days following Labor Day monday are generally one of the slowest times of the year. Kids are back in school and most family vacations are over. You won't see lots of teens in the parks right now but there are lots of pre-schoolers.
I saw this car in the Magic Kingdom parking lot – they reached their destination!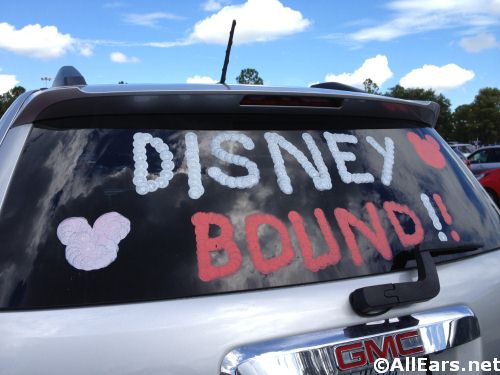 Lately I've been taking the Ferry Boat over to the MK. Kind of the quiet before the craziness. Plus, there are great views of the Polynesian, the Villas at the Grand Floridian construction and of course, the Magic Kingdom.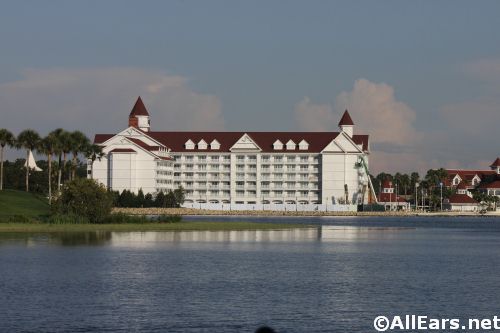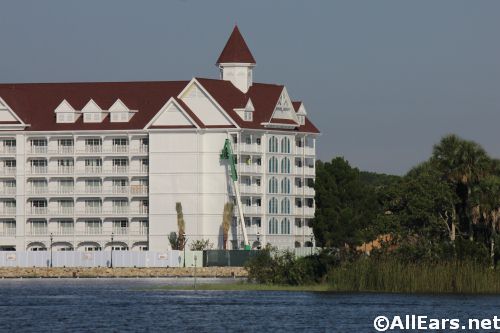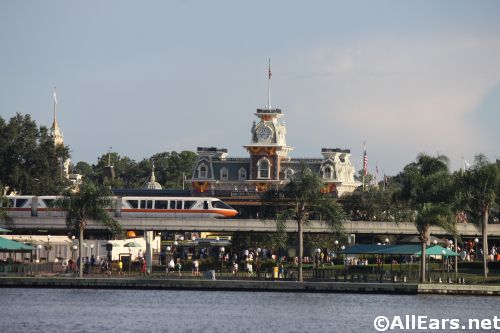 The construction is still underway for the new Magic Kingdom bus depot. It sure looks huge!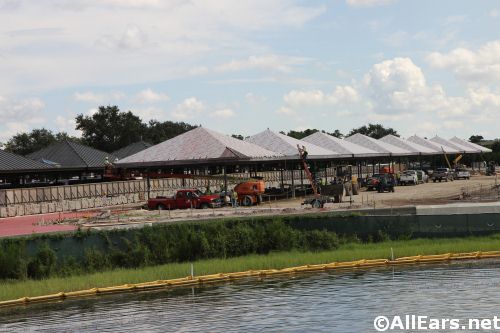 I arrived shortly after 9am and only one side of the security bag check was open. That reminded me there would be low crowds during my walk.
Main Street U.S.A. is all decked out in fall colors and Mickey's Not So Scary Halloween Party starts on September 10th!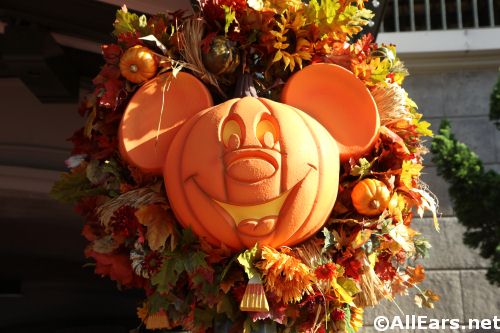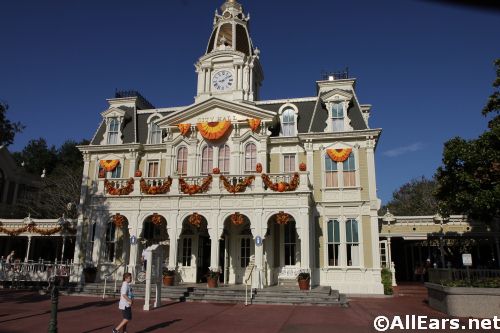 The scarecrow pumpkins are all out again. While I think they are great, it'd be nice to see something else next year.
Pumpkins are arranged for a great photo op right at the start of Main Street.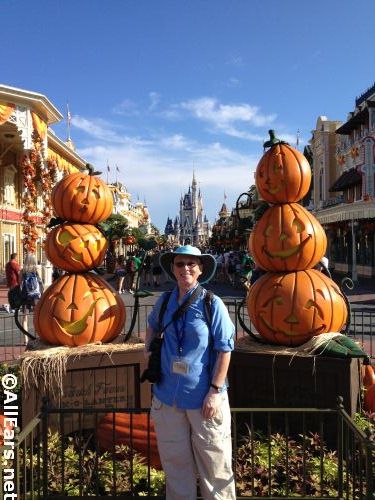 Here's a video tour of Main Street U.S.A. and the decorations!
The Main Street Trolley Show has changed to fall songs and costumes. Thing is, I haven't seen them in the trolley on my last few visits.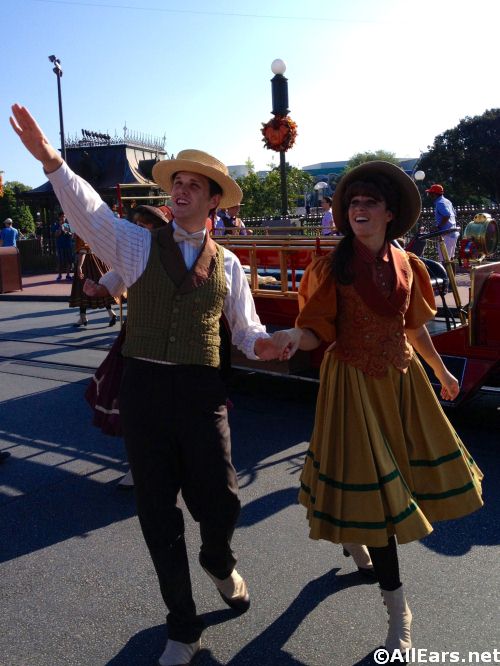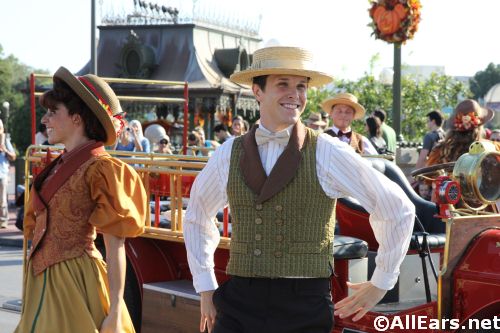 Here's a video of the Summer Show:
My main purpose in visiting was to obtain fresh menus for AllEars.net As I finished up in Starlight Ray's, I just had to stop and catch a bit of Sonny Eclipse's show. If you follow me on Instagram, you'll know I posted a short video yesterday.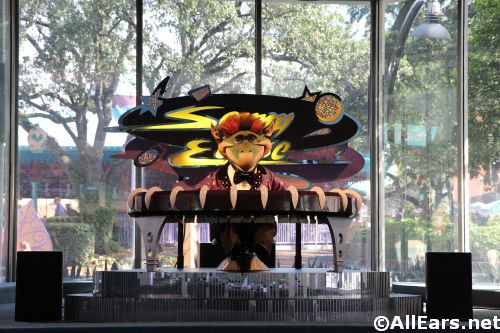 This photo of Fantasyland was taken about 10:15am in the morning and I posted it to my Twitter account. You can see that it is NOT crowded at all. Most of the Fantasyland rides had less than 15 minute waits, many were walk ons.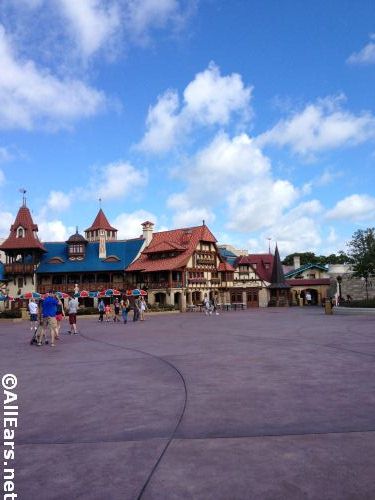 For those who haven't visited the Be Our Guest restaurant yet, you can stop by for a look early in the day. You can't explore very much, but you'll get a great view of the main dining room.
Off to Gaston's pub and I noticed they have Chocolate Croissants. I was tempted, yes very tempted, but I resisted.
Have you ever noticed the kegs behind the ordering counter? You will see Icerbock, Staggs Ale and of course Lefou's Brew.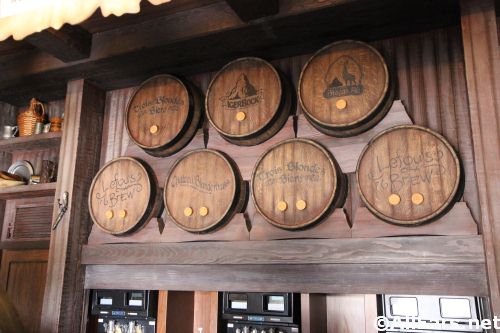 I continued with a walk around the Seven Drawfs Mine Train to check out the construction progress.
Crew were all over the new "mountain" working on the exterior. Here's a video of what I saw yesterday:
Since it's a small world was a walk on, i decided to enjoy a few minutes of air conditioning and one of my favorite attractions.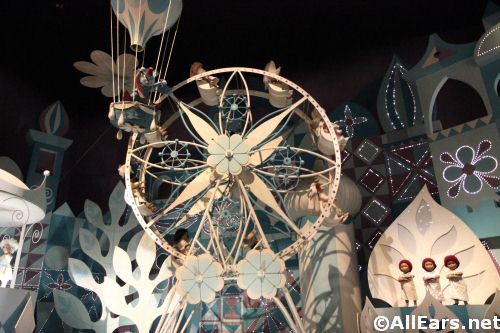 I've noticed more and more counter or quick service eateries are changing over to digital menus. Here is one from Columbia Harbor House. Oh, and speaking of …. you used to get a bag of chips with your sandwich. Last week, not only had the prices gone up slightly, but I got a handful of loose chips, not the normal bag.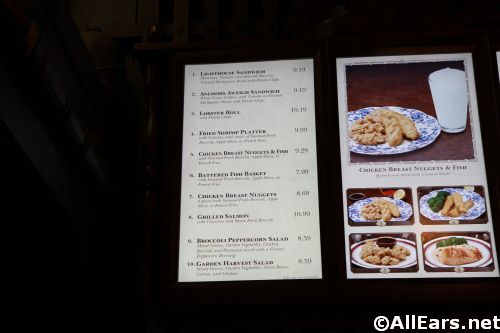 As I approached Frontierland I could hear the the Hoe-Down was a happening. This is a fun interactive show with lots of characters and lots of dancing!
I bypassed Adventureland and returned to Main Street for some pumpkin photos.
Another favorite of mine, the Move It! Shake It! Celebrate It! street party was passing by.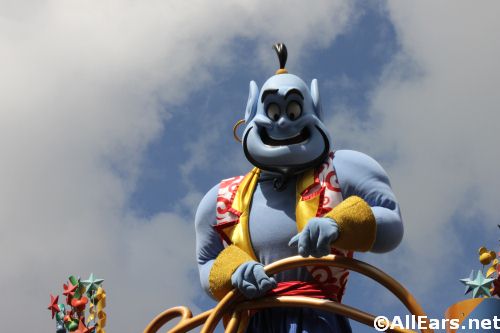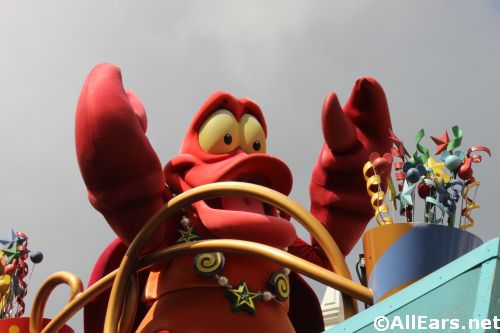 As I exited, I saw this pumpkin farewell. It spells out See Ya Real Soon.
Since we are talking Halloween, check out this cool video of Jack Skellington and Sally doing a Meet and Greet last week in Epcot.
Time to get on the General Joe Potter and head back to the car.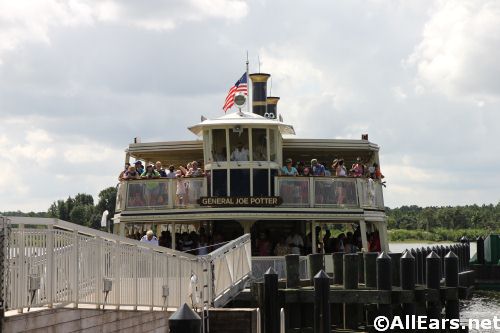 One last thing, we have a whole playlist of Halloween Party Videos for your enjoyment. Head over to our YouTube channel and check them out!
That's it for this walk around. See you real soon!