A couple of weeks ago I told you I was vacationing in Washington, DC. If you are like me, even when I am not at a Disney park, I notice Disney stuff everywhere. Raise your hand if you point out hidden Mickeys no where near a Disney attraction. Uh huh, just as I thought. Lots of you. Then, I hope you will indulge me as I show you a couple of Disney related things I saw in my nation's Capitol.
The Smithsonian's National Museum of American History has an exhibit on American Pop Culture. The first item you see in the exhibit is a Dumbo ride vehicle. I noticed many children extremely happy to point it out to their families. I bet they would have rather been riding Dumbo than seeing it.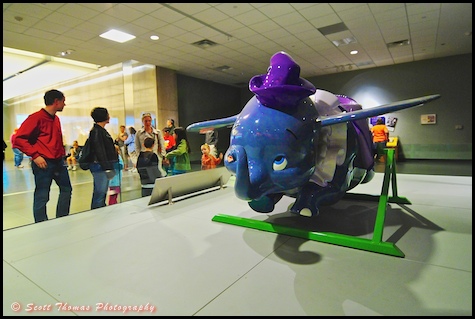 Dumbo ride vehicle on display in the Smithsonian Institution National Museum of American History in Washington, DC..
Nikon D700/Tokina 11-16mm, 1/60s, f/2.8, ISO 2800, EV 0, 16mm focal length.
Not to far from the American History Museum is the United States National Archives. This building played a major role in the first National Treasure movie as Ben Gates, played by Nicolas Cage, steals the original Declaration of Independence from the vault inside the Archives. I also saw the Reading Room inside the Library of Congress which was used in both the first and second National Treasure movies but photography was not allowed even without a flash.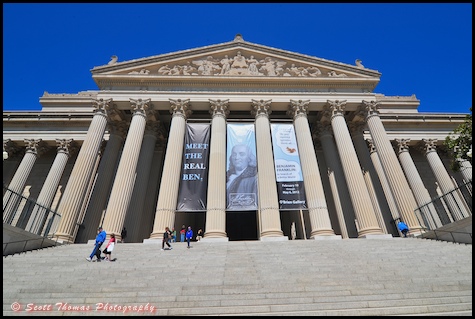 US National Archives building in Washington, DC.
Nikon D700/Tokina 11-16mm, 1/160s, f/16, ISO 200, EV 0, 16mm focal length.
Where have you seen references to Disney parks or movies when traveling away from the Disney themeparks?