One recent sunny day, I drove to the Animal Kingdom Lodge to check out some old and new Hidden Mickeys. Keep in mind that over 30 Mickey images are hiding in and around this unique resort. I found a few cool new images, thanks to submitters to my website!
I'd been looking for this terrific Hidden Mickey for a long time. In retrospect, I'd not been able to spot it because I was always searching for it at dusk or later. This day, I was at the area in the bright sunlight, and a helpful Cast Member knew right where it was.
To find it, walk outside the rear of the main lobby and to the very back of the Arusha Rock Overlook. In the right middle of the rock wall opposite the Animal Overlook sign and about 5 and 1/2 feet above the ground is a tiny light brown, salmon-colored classic Mickey. It's to the right of a vertical crack in the rock, behind the Cast Member's umbrella. Spotting it is worth the effort! (Thanks to Stephen Lovelette).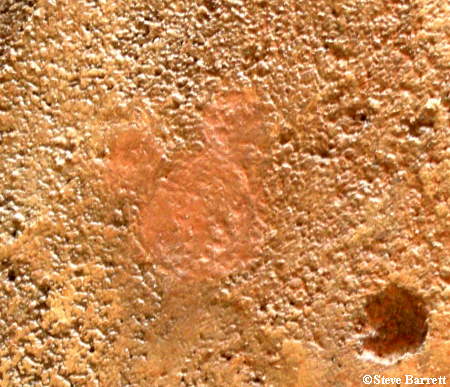 If you can enter Jiko Restaurant, stroll to the third table on your left, next to the glass windows. Look outside to the shallow pool area and find the first rock island from the left with one pillar jutting out of it. A classic Mickey image is in the side of the rock. Kudos to the Disney rock sculptors! (Thanks to Robert Grohman).
On the third floor, check out the first short hallway to the right of the main Zebra Trail hallway. An upside-down classic Mickey design hangs on the wall at the end of the hall. (Thanks to David and Celia Berset).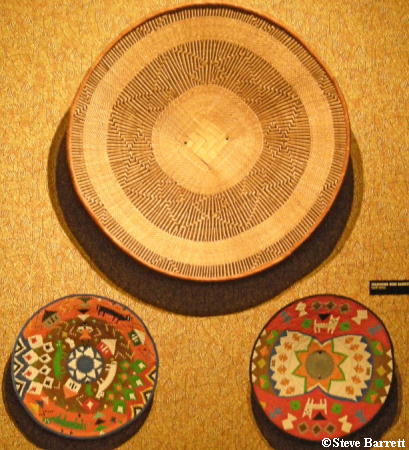 Disney's Animal Kingdom Lodge is an entertaining place to spend an afternoon and evening. Searching out the Hidden Mickeys here can add to the fun!


Read more about Steve's Hidden Mickey finds on AllEars.net
Steve maintains a Catalog of Hidden Mickeys on the Hidden Mickeys Guide.