Recipes Hoop Dee Doo Musical Revue Cornbread Trails End – Fort Wilderness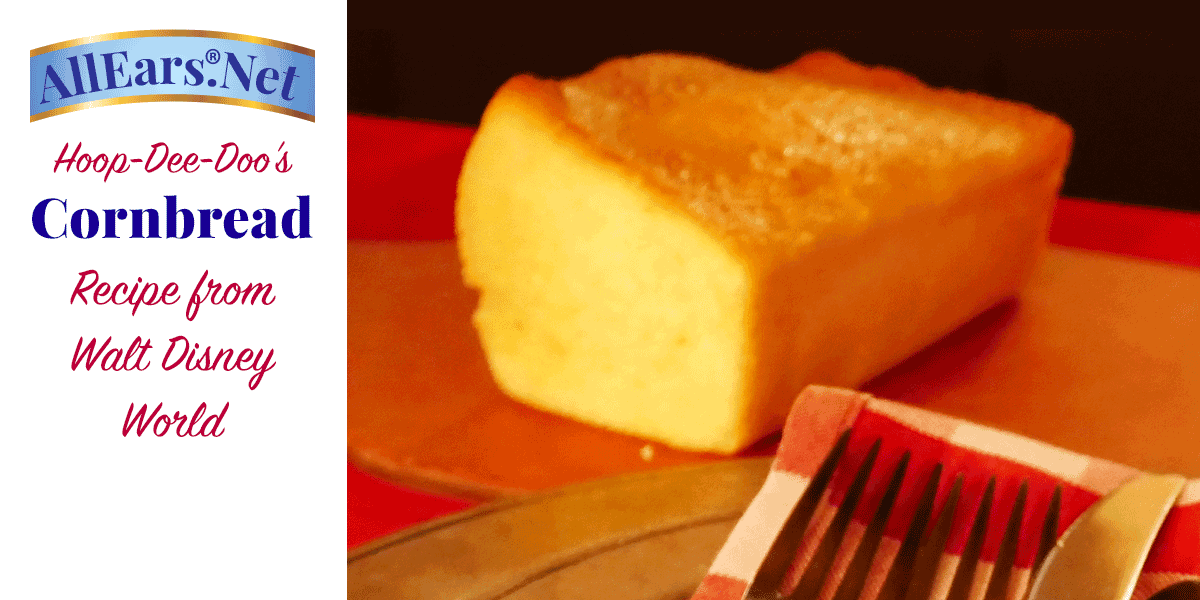 Ingredients:
3/4 cup cornmeal
1 1/4 cup sugar
1 1/2 tsp salt
1 T. baking powder
1 3/4 cup flour
1/2 cup vegetable oil
1 cup milk
2 eggs
Method of Preparation:
1. Blend flour, cornmeal, salt, baking powder and sugar in a mixing bowl.
2. In a separate bowl, blend milk, eggs, and oil with a mixer.
3. Using that same mixer, slowly add the blended liquid to the dry ingredients prepared in step 1, mixing just enough to incorporate the wet and dry ingredients.
4. Spray a 9 x 13 baking pan with nonstick food spray and pour the batter into the pan, spreading evenly.
5. Bake in a preheated oven at 375 degrees for 20 – 25 minutes. or until golden brown.
6. Allow to cool.