Animal Kingdom is an amazing park for many reasons.
Pandora is one of the most popular lands in all of Disney World, and the animals are a huge draw on their own. However, there are also some incredible snacks you can't forget — here are 6 amazing snacks in Animal Kingdom that you'll regret not getting!
Mr. Kamal's Seasoned Fries — Mr. Kamal's
Fries may not seem like a fun snack or something that's special, but these are! Head on over to grab Mr. Kamal's Seasoned Fries and grab yourself some salty goodness.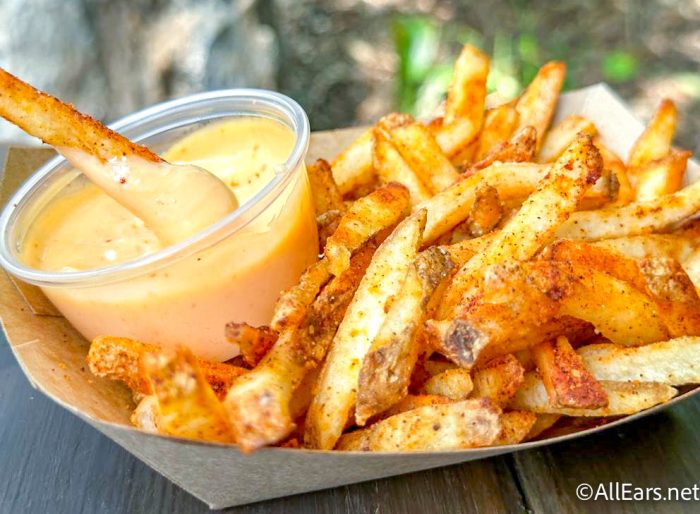 You'll find this little cart located on the path that meanders between Africa and Asia behind the Tree of Life. They're soft on the inside, crispy on the outside, and seasoned to perfection.
The iconic Cheeseburger Pods are a staple of the park. We describe these as tasting like McDonald's cheeseburgers inside a soft, pillowy bao bun.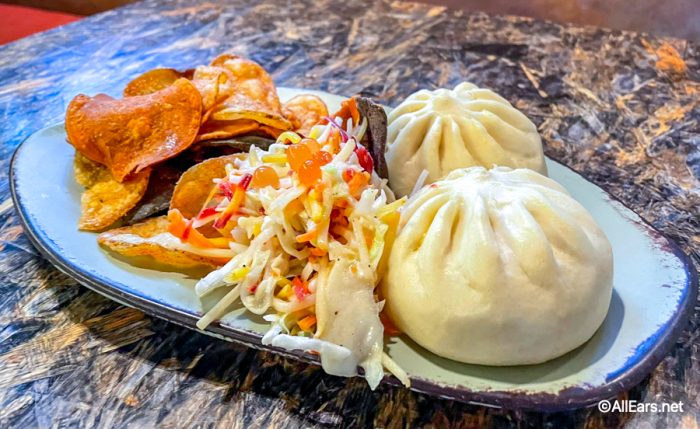 These are especially a hit with pickier eaters. It provides them with some protein and carbs, and they taste delicious too! We definitely recommend grabbing some when you're in Pandora.
One of our favorite spots in Animal Kingdom as a whole is the quick service location Flame Tree Barbeque!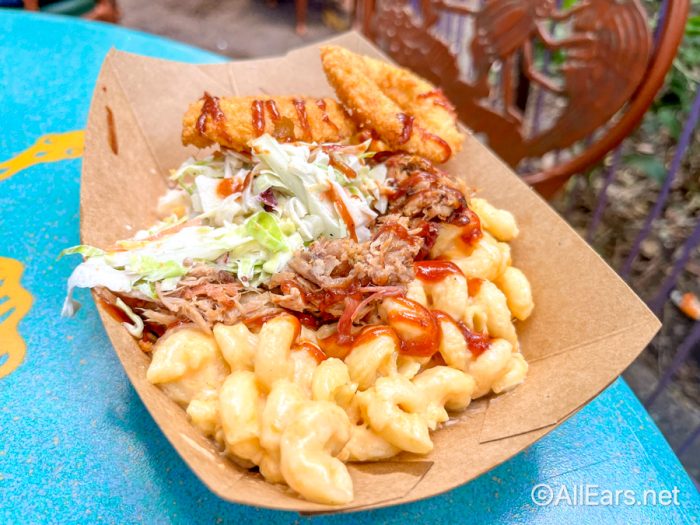 We love this spot for the consistency of the food, as well as the portion size and the variety of barbecue options. If you're a barbecue fan, we're begging you to give this place a try.
Usually, we don't recommend Disney World churros, but the Churros at Nomad Lounge are on a different level. You'll want to line up early to get your name on the waitlist when the lounge opens at 10:30AM — yes, they're that worth it!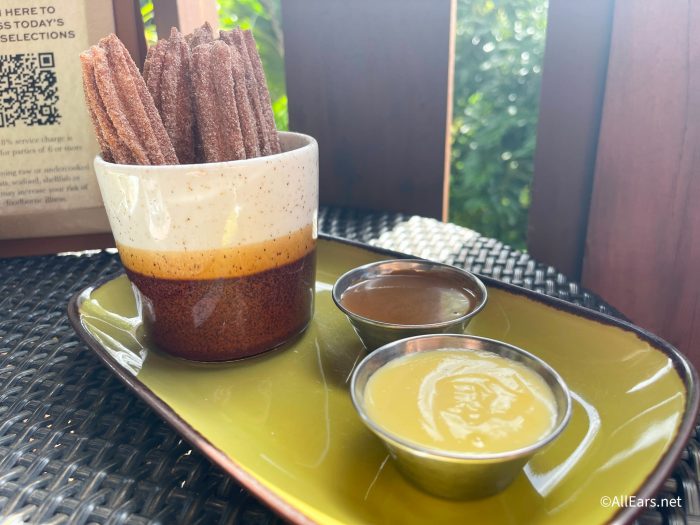 They're soft and crispy but also come with some delicious sauces to dip them in. This is one dessert that you will not regret!
This is one that so many people walk right by, but do NOT miss the Grilled Corn on the Cob from Harambe Fruit Market.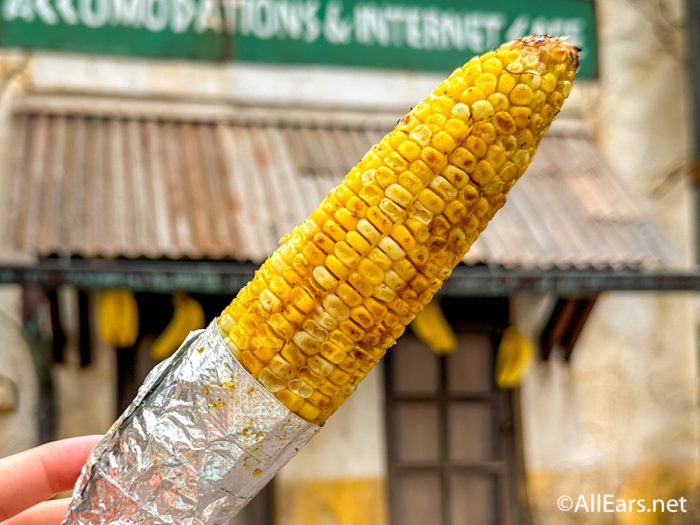 This isn't just any corn — it can be served with or without African spices, and it's delicious. It's great to grab it right before you wait in line for Kilimanjaro Safaris.
Tamu Tamu Refreshments has lots of refreshing Dole Whip options and the Simba Sunset is one of our favorites.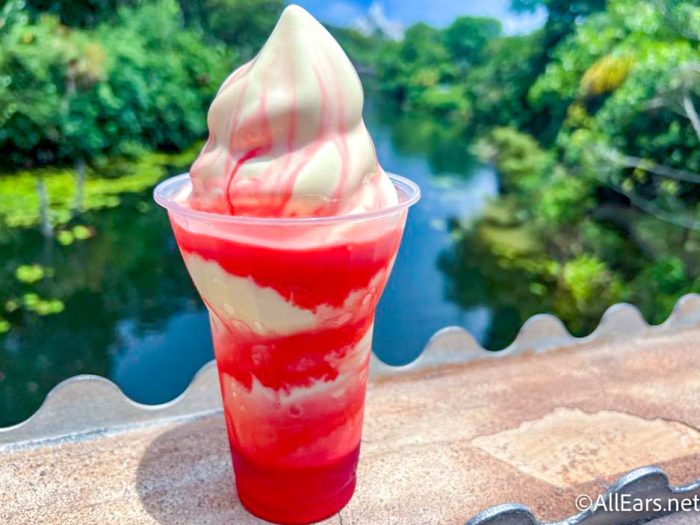 If it's a hot day in the park, this large treat is perfectly sweet with its fruit flavors. It's also shareable between friends or family, which is a great way to cut costs!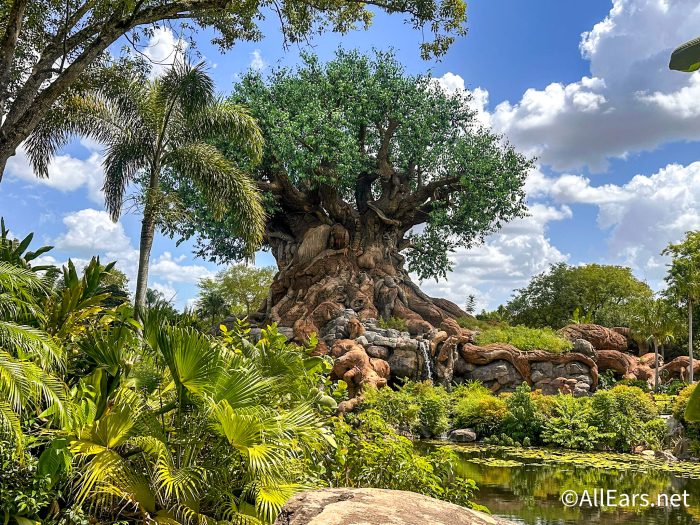 We're always on the lookout for some of the best snacks in Disney World, so stay tuned to AllEars for all the latest news!
What would you add to this list? Tell us in the comments!