Yes, the monorail is a pretty cool way to get around Disney World.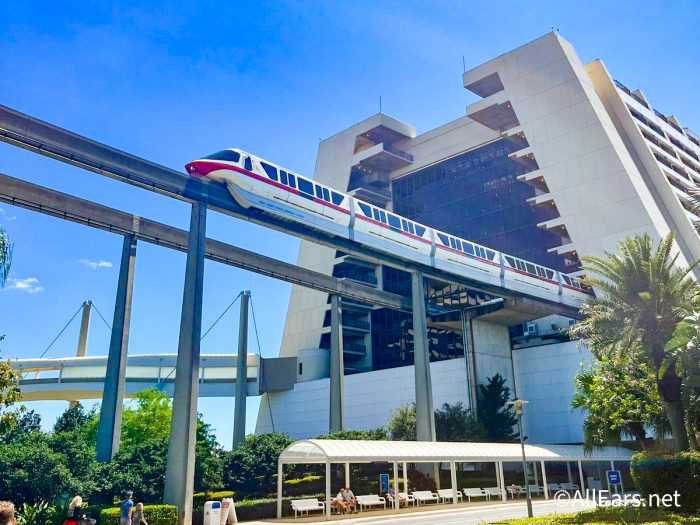 So it might seem like it would be SUPER convenient to stay at a Disney World hotel that has access to the monorail. Why, one hotel even has the monorail going right through it! But before you book that monorail resort, there are some weird problems you'll have to think about first.
Three hotels at Disney World have monorail stations: Disney's Contemporary Resort, Disney's Grand Floridian Resort, and Disney's Polynesian Village Resort. All three of these hotels are Deluxe resorts. So here's what you might face if you stay at any of these hotels.
It can be noisy
If you've ever visited the Contemporary Resort, you'll know that the monorail actually runs THROUGH the hotel. So think about that. You can HEAR the monorail as it runs through, meaning that there could be some noise coming from the monorail at that resort.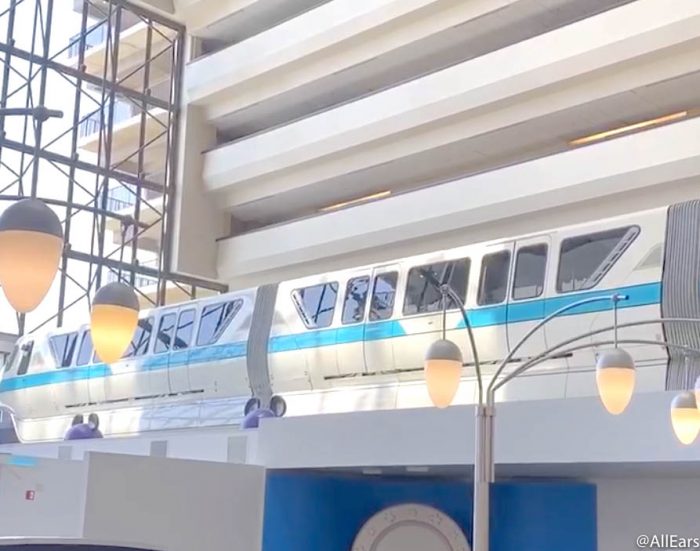 Now, a monorail isn't as loud as a train, but there's still the noise factor to consider, especially if you want to stay somewhere quiet.
Long lines for the monorail after Magic Kingdom closes
Picture this: the fireworks have ended at Magic Kingdom, and everyone is leaving the park as it closes. Everyone staying at a monorail resort has to wait at the same place, which means that lines can get pretty long at the end of the night.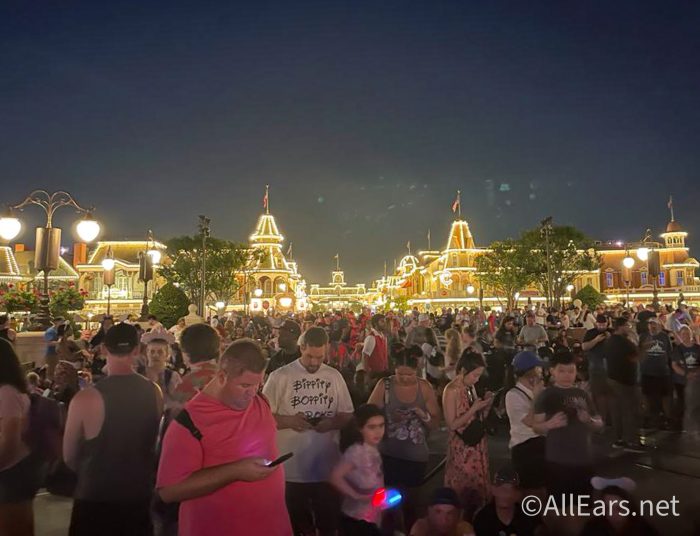 The only way to combat those long lines is to leave a little earlier than everyone else or wait it out a little later than everyone else (you can always spend some time at the gift shops at the end of the night).
You have to constantly go through the security checkpoints
Every monorail station has its own security station, meaning that you'll need to have your bags checked before you get on the monorail. You'll need to do that every time you ride it, which can be a little annoying.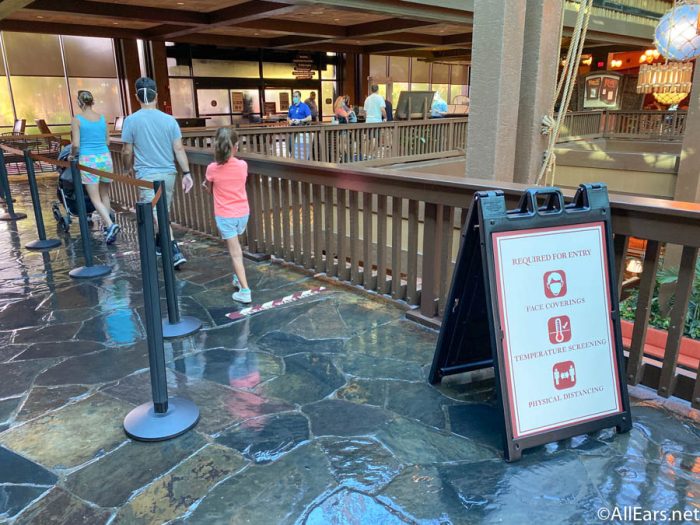 Of course, our best tip is to make sure you take anything that might be flagged (umbrellas and glasses cases, for example), remove them from your bag, and hold them out as you enter the security screening area.
Technical issues
The monorail is subject to technical issues that other transportation options (like Disney buses) don't have. It was, after all, a revolutionary way of traveling when it first debuted. However, that means you may end up getting stuck waiting for the monorail for a long time if there are problems.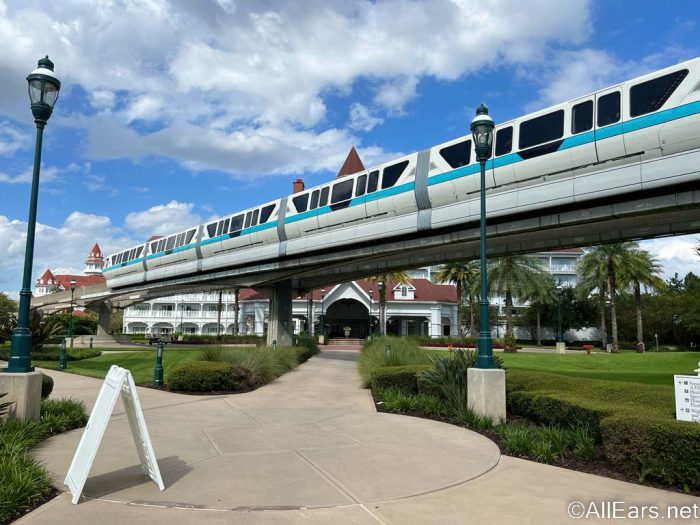 Or worse, you may get stuck ON the Monorail when a problem arises. This can eat a big chunk of time out of your day!
When the monorail goes down, you have to rely on other transportation
When the monorail has a technical issue or a weather-related closure, you'll have to use another transportation option to get to and from your Disney World hotel. That means you'll have to rely on Disney buses and ferryboats, both of which can sometimes be slower than the monorail.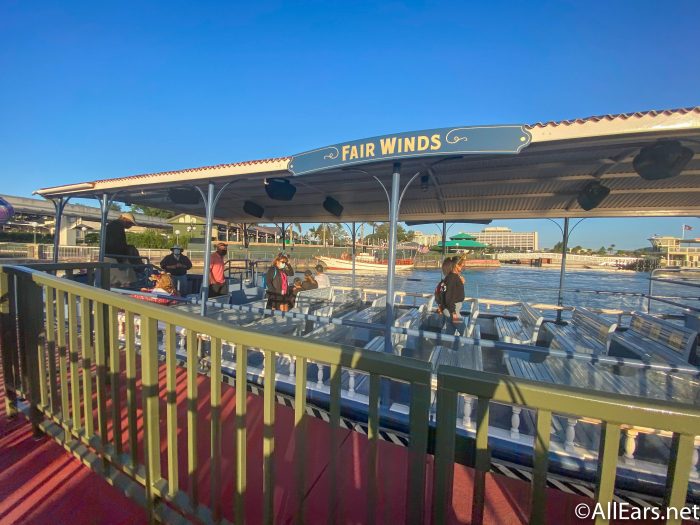 Although this might not be a huge inconvenience, if you have an advance dining reservation or need to be somewhere at a certain time, it could affect your trip.
You can't go directly to EPCOT
Many Disney World guests don't know that the Monorail has two routes. One route goes to the three Monorail hotels plus Magic Kingdom and the Ticket and Transportation Center. The other line goes from EPCOT to the Ticket and Transportation Center. Do you know what that means?
It means that you'll have to switch trains at the Ticket and Transportation Center when you travel from a monorail resort to EPCOT. The resort and Magic Kingdom route doesn't go to EPCOT directly.
So these are some things to think about when you're considering booking a room at one of Disney World's monorail resorts. We'll be sure to make you aware of any and all issues you might come across in Disney World and give you our best tips, tricks, and planning advice to make your next trip the best it can be. Check back with AllEars again soon!
Join the AllEars.net Newsletter to stay on top of ALL the breaking Disney News! You'll also get access to AllEars tips, reviews, trivia, and MORE! Click here to Subscribe!

Have you ever stayed in a Disney World monorail resort? Let us know what you thought about your stay in the comments!