Disney's Art of Animation Resort has a BIG PROBLEM.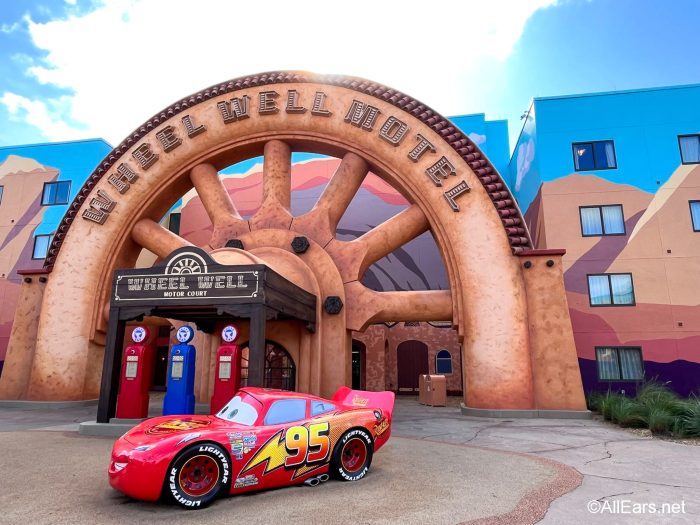 The highly themed Disney World hotel is known for its colorful lobby, over-the-top Disney theming, HUGE Finding Nemo-inspired pool, access to the Disney Skyliner, and family suites. It even recently got the addition of the "Hey, Disney!" Amazon Alexa service (at least in some rooms). But if you're planning to stay here there's one big problem you need to be aware of.
Disney's Art of Animation Resort bring animated favorites to a larger-than-life format, creating ...
Value Resort
4 - 6 Person Capacity
Bus
Skyliner
THE Problem
The major issue with Disney's Art of Animation Resort is… its categorization (according to Disney) as a "value resort." Why is that an issue, you ask? Well, the problem is that while the hotel is considered a value resort it can often be MORE expensive than moderate resorts (especially when it comes to those family suites).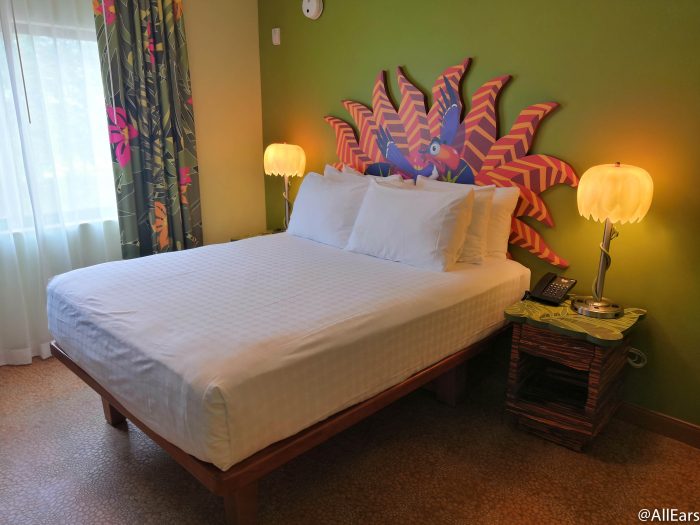 While it is labeled a "value" hotel, its prices don't seem to always match up with that. Let's take a look at an example. We searched for Disney World hotel rooms for a summer trip from June 8th to June 12th for 2 adults.
While there are rooms at Disney's All-Star Music and Disney's All-Star Sports Resorts (also value hotels) starting at $159.80 per night (with a spring and early summer discount), rooms at Disney's All-Star Movies Resort starting at $177.23 per night, and rooms at Disney's Pop Century Resort for $194.64 per night, rooms at Art of Animation start at $232.48 per night! 
That is actually MORE expensive than the starting rate for rooms at Disney's Port Orleans Resort — Riverside (a moderate resort).
And when you go into the pricing, you'll find that the rooms starting at $232.48 per night are the Little Mermaid standard rooms (not the family suites).
So in this case, it would actually be CHEAPER to get a standard view room at Riverside (average $229.60 per night) than a Little Mermaid standard room at Art of Animation ($232.48 per night). And for just a few bucks more per night than the Little Mermaid room, you could get a garden view room at French Quarter ($242.80 per night) (French Quarter is a moderate resort).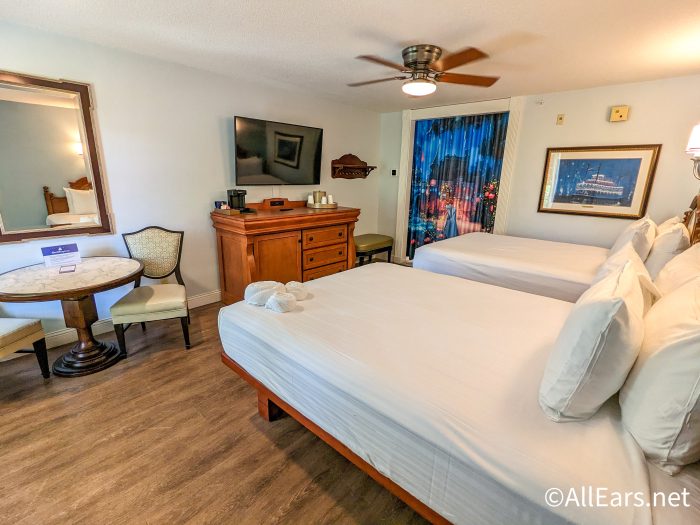 The family suites are priced at a MUCH higher rate during that time — starting at $472.18 per night even with the discount.
That's more than DOUBLE the cost of a room at Riverside. It's also more expensive than the starting rate for a room at Disney's Port Orleans Resort — French Quarter, Disney's Caribbean Beach Resort, Disney's Saratoga Springs Resort, and even Disney's Animal Kingdom Lodge, Disney's Wilderness Lodge, and Disney's Animal Kingdom Villas — Kidani Village.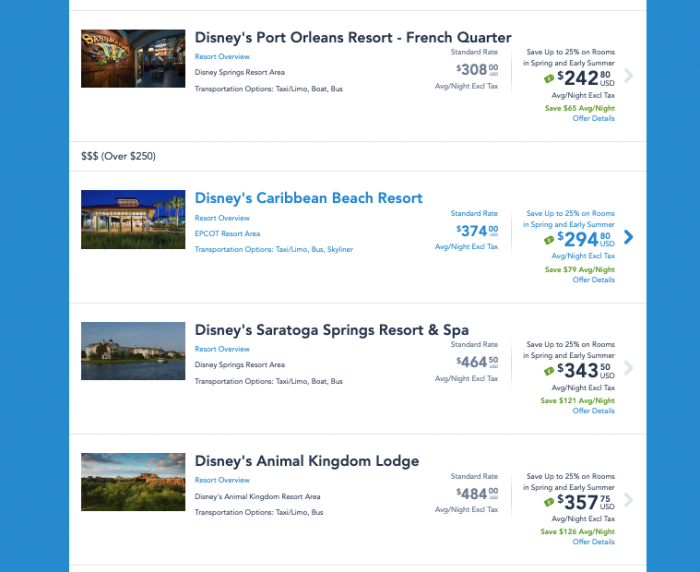 Y'all, we are not kidding. During these specific dates (and obviously bear in mind that pricing can change a lot depending on the date) you could get a Deluxe Studio — Standard View — at Kidani Village for $405.45 per night…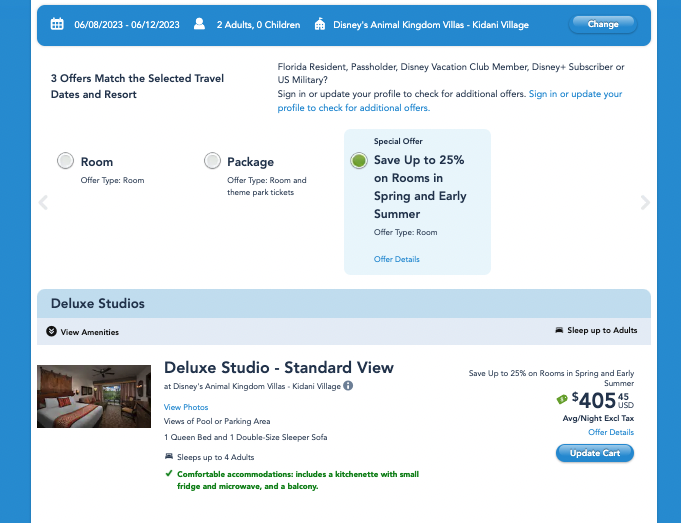 …versus the starting rate of $472.18 per night for a Family Suite at Art of Animation.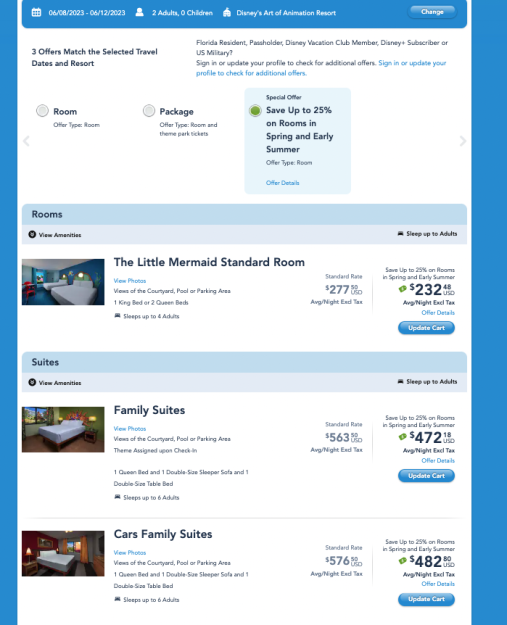 Now, the room types are different, that's for sure. The Art of Animation family suite can sleep up to 6 adults, while the Kidani Village studio only sleeps 4. So if it's a matter of trying to squeeze a lot of people into a single space, then that is certainly something to consider.
But if you only have a group of 4 adults, you may be able to score a different room and potentially a room with some significant upgrades (whether that's in the form of the room finishings, room spacing, or just hotel amenities) if you look closely.
You will also have to factor in things like transportation. Art of Animation has access to the Disney Skyliner, which alone might be worth an increase in price for the room because of its convenience. And if heavy Disney theming is a thing your kiddos will appreciate then sometimes nothing can beat Art of Animation.
The point is, a family suite at Art of Animation might be worth the cost to you…but it also might not. And you might be surprised to see what hotel rooms you can get for CHEAPER. Keep in mind that this was just a search for one particular set of days and pricing can vary a LOT depending on availability.  Still, it's worth it to look closely at what's out there before automatically assuming that Art of Animation will be best for you.
And consider this. We looked at hotel rooms for Universal's Endless Summer Resort — Dockside Inn and Suites for the June dates mentioned above (June 8th-June 12th) and a 2-bedroom suite that accommodates 6 had an average price of $203.20 per night.
As a reminder, the family suites at Art of Animation started at $472.18 per night around this time.
While Art of Animation's family suites have 1 queen bed, 1 double-size sleeper soda, and 1 double-size table bed, the 2-room suites at Dockside Inn come with 2 queen beds on one side and then a single queen bed on the other side. That might (depending on your needs) be a more comfortable setup, and frankly, it is a lot more space in the room in general.
All in all, it just depends on what you need, what amenities you like, and how many people you need to fit into one room. But consider looking carefully at the prices to see what other spaces might fit your needs. Is Art of Animation really a value resort anymore? And even if it is, can you potentially get a better value somewhere else? Those are key questions to ask.
Other Problems
While its categorization as a value hotel is the main problem, we also wanted to highlight some other issues. First, it's important to know that the Little Mermaid standard rooms at Art of Animation are just that, standard — a basic hotel room with 1 king or 2 queen beds. There are no family suites for this theme so you shouldn't expect to fit a larger group into those rooms.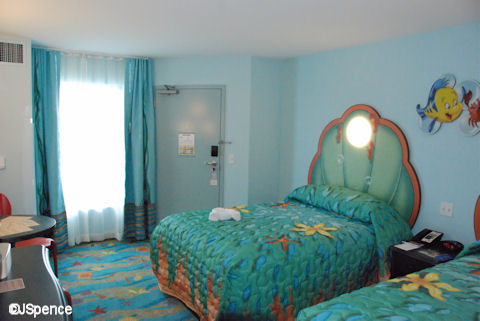 Also, the food court for Art of Animation — Landscape of Flavors — was once innovative with a whole bunch of create-your-own options and unique dishes. But, sadly, over time it has become much like other value food courts in Disney World.
Gone are the gelato and many create-your-own specialties. In their place, you'll find pizza, pasta, burgers, and some more standard fare. Now, there are certain unique items available — like the Benedict Burger or Tandoori Chicken — but it's a far cry from what once was there, so just keep that in mind.
And finally, while having access to the Skyliner can be a major perk, it does have its downsides. During certain weather conditions, the Skyliner may close, forcing you to take alternative means of transportation (typically a bus) to/from the hotel. The Skyliner can also close due to technical issues or scheduled refurbishment.
That might be fine for some, but if the Skyliner is one of the main reasons you're paying for this particular hotel, it's something to keep in mind.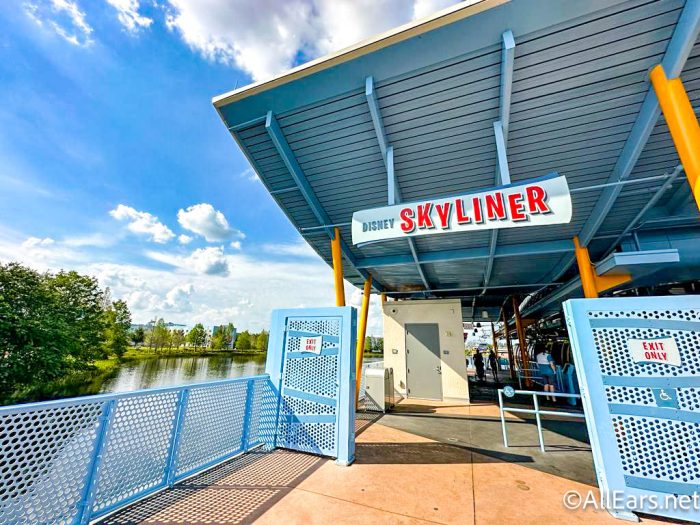 What do you think? Is Disney's Art of Animation worth the cost when it comes to standard rooms or family suites? Tell us your thoughts in the comments.
And watch our video below for a FULL tour of the hotel!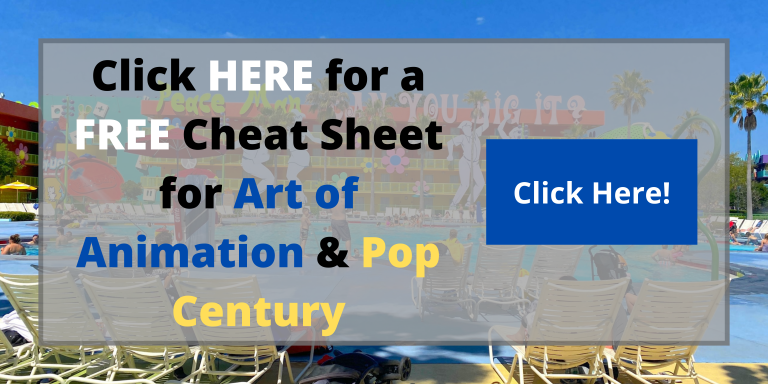 What do you think about Disney's Art of Animation? What is your biggest problem with this hotel? Tell us in the comments.