Heading to Disney World soon? Be prepared to encounter some unexpected bumps in the road.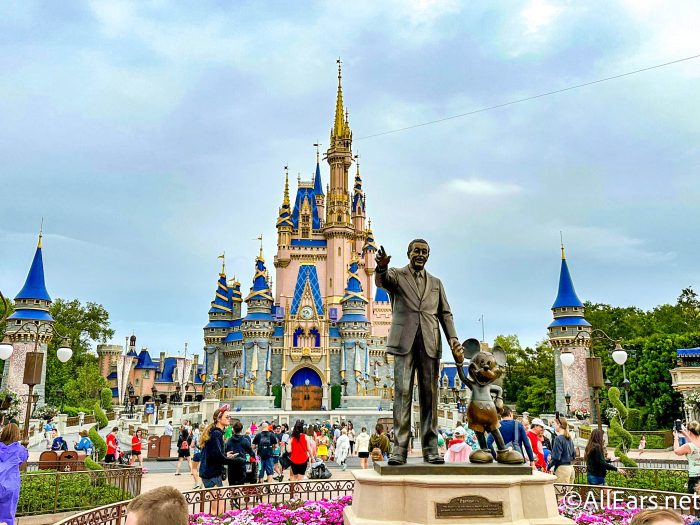 Technical issues can cause problems with everything from the Mobile Order system to the Monorails. But these issues (and other situations) can also cause problems with Disney World's rides, including some of the most popular ones.
Sometimes, Disney purposefully schedules a ride closure for a set period of time to allow for refurbishment (right now, Rock 'n' Roller Coaster is closed as it undergoes refurbishment). But other times rides close suddenly and unexpectedly due to technical issues or other problems that may arise.
We've seen all kinds of ride closures over the past few days, and now we've spotted even more. On the morning of April 14th, several rides were listed as temporarily closed in the My Disney Experience app. That included Gran Fiesta Tour Starring the Three Caballeros (EPCOT), Pirates of the Caribbean (Magic Kingdom), Tomorrowland Transit Authority PeopleMover (Magic Kingdom), and TriceraTop Spin (Animal Kingdom).
Soon after, The Magic Carpets of Aladdin (Magic Kingdom) was added to that list. And within a few minutes, TriceraTop Spin reopened.
Sometimes ride closures like these will only last a few minutes. But other times, they can last for several hours.
Here's what to do if a ride suddenly closes during your trip:
Check the My Disney Experience app constantly for updates (if a wait time for the ride is displayed, you'll know the ride has likely reopened)
Ask Cast Members outside of the ride if they know what has happened and if they have a better idea about when the ride might reopen
Come up with a plan "B" in advance in case one of your must-do rides unexpectedly closes
Mentally prepare little ones for potential closures by discussing the possibility at home
Use that closure time to knock other things off of your list, take a break, grab a snack, or otherwise utilize your time in the park!
We'll continue to look for more updates and let you know what we find.
Click here to subscribe
What do you do when you experience a ride closure in Disney World? Tell us in the comments.