It's official — Rodeo Roundup BBQ is open in Disney's Hollywood Studios!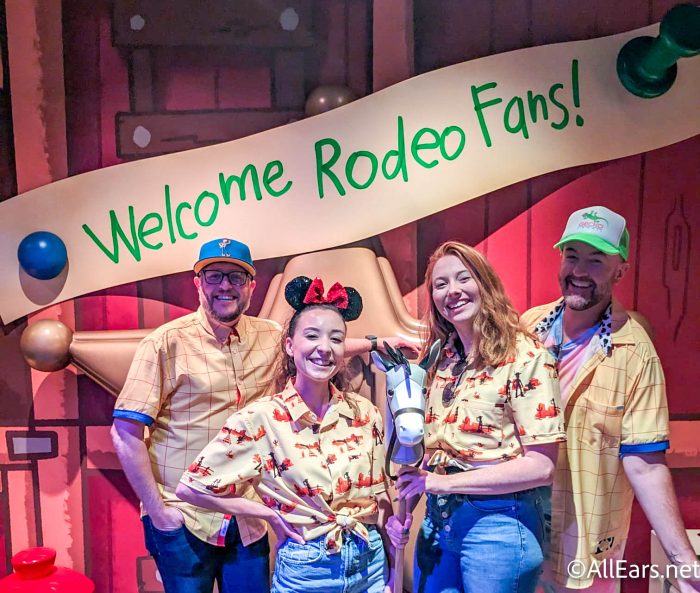 We've already had the chance to step inside the restaurant and enjoy a delicious meal of barbecue favorites. But the food isn't the only exciting thing! There are plenty of hidden details and fun little nods throughout the dining area that we couldn't resist sharing!
First of all, there are several fun little intercom announcements made throughout your meal, In one of them, Sarge (the leader of the Green Army Men) comes over the speakers to announce a yard sale happening outside the window. The toys (your servers) promptly freak out a little bit, but all is well in the end — it turns out to just be a lemonade stand. What a fun bit!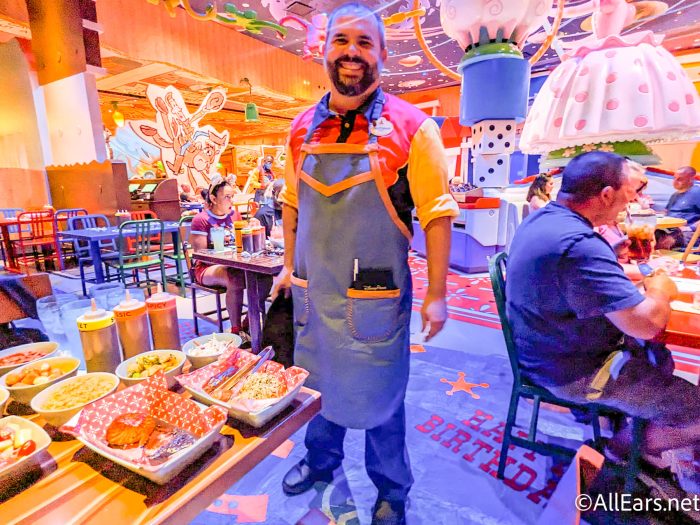 Probably our favorite intercom announcement is when Andy comes into the room! You can hear him approaching, and we all know what happens next…everyone has to freeze! Your servers will freeze in their spots when this happens, and a lot of the guests did the same during our meal.
#ICYMI What happens when Andy wanders into Roundup Rodeo BBQ? This! pic.twitter.com/rlITaFBscE

— AllEars.Net (@AllEarsNet) March 24, 2023
The fun little details really start outside of the restaurant. Toy Story Land is known for using unique materials, but we noticed that one of the outdoor lamps was held up by a twist tie — like the ones that come with loaves of bread!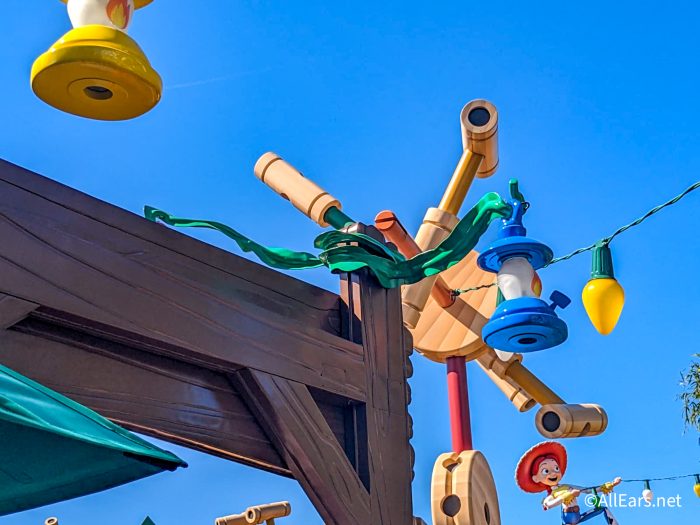 And speaking of the lanterns — they have little flame stickers on them because they're toys. How cute is that?!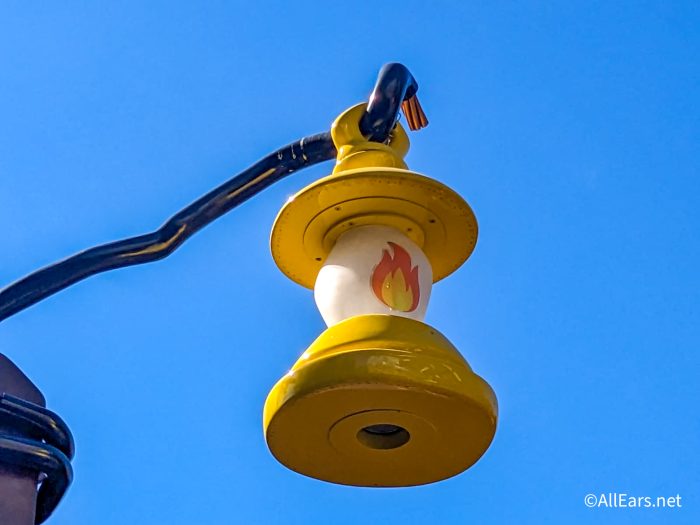 Once you head inside, you'll notice SO many interesting decorations. The signs are held up with thumbtacks or tape, and the benches in the lobby are made of plastic hay bales or stacked dominoes. And the giant sheriff badge? Well, if we're the size of toys, then that has to be Andy-sized!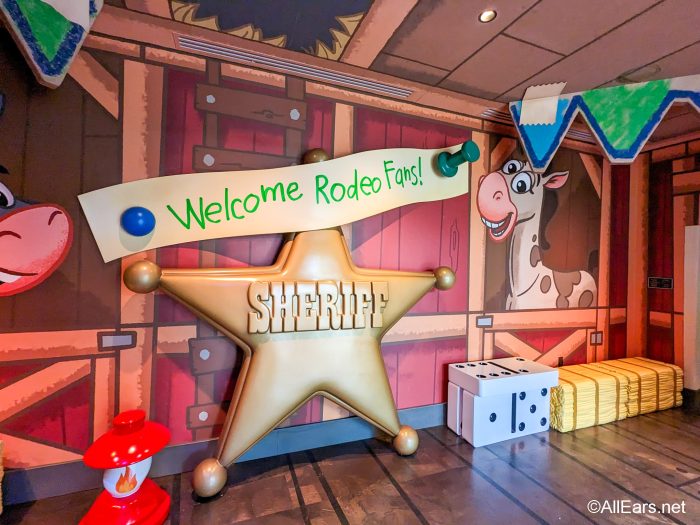 As you head into the dining room, your seater will ask if you would like to ride a stallion to your table, and of course, it's hard to resist! There are stick ponies in different colors available for adults and kiddos alike.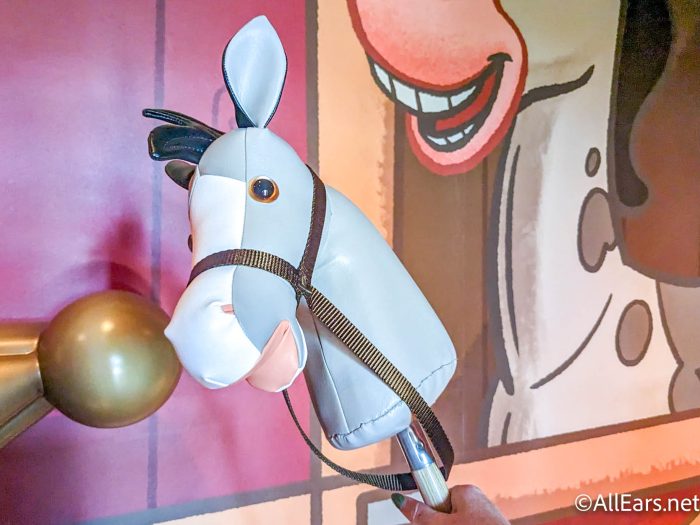 One of the coolest details once you get into the dining room is the sign for the Triple R Ranch. Back during the early days of The Mickey Mouse Club, there was a series of shorts that aired called "Spin and Marty." Each of those shorts were set at the Triple R Ranch, which was a western-style camp for boys. What a cool nod!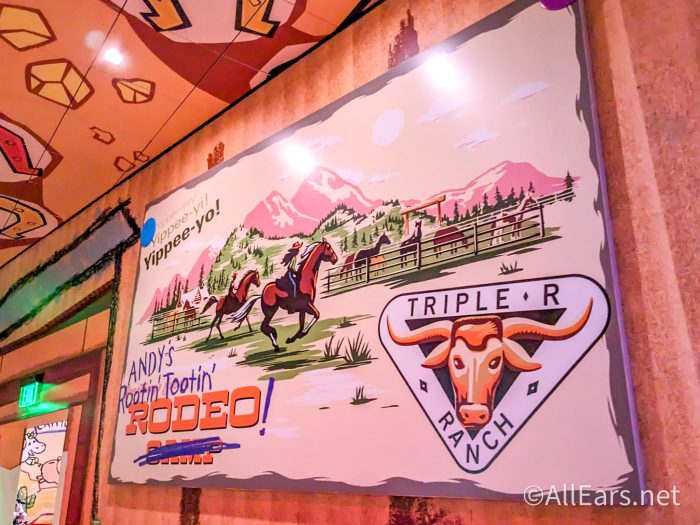 Who knew that the plates would be one of the highlights?! The plates here are ceramic, but they're made to look like paper plates that you'd use at a barbecue.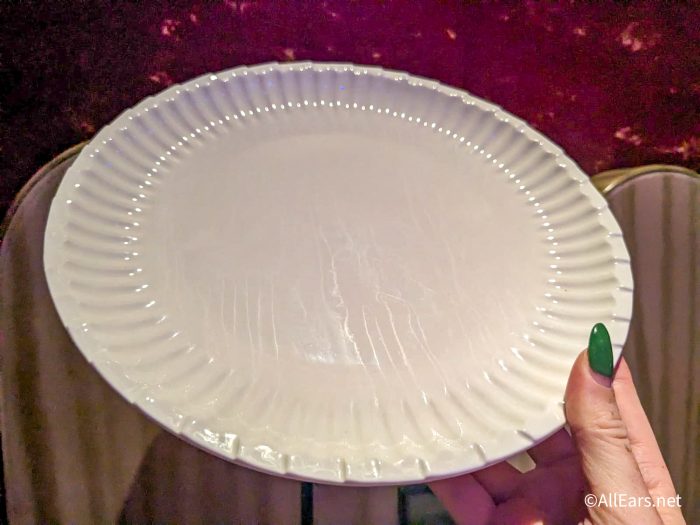 How does Andy get the shelves to stay on the cardboard walls? He holds them up with pencils, of course! That's some effective architecture right there.
While we were dining, our table was given a Toy Story trivia worksheet to collaborate on. Let's test that movie knowledge!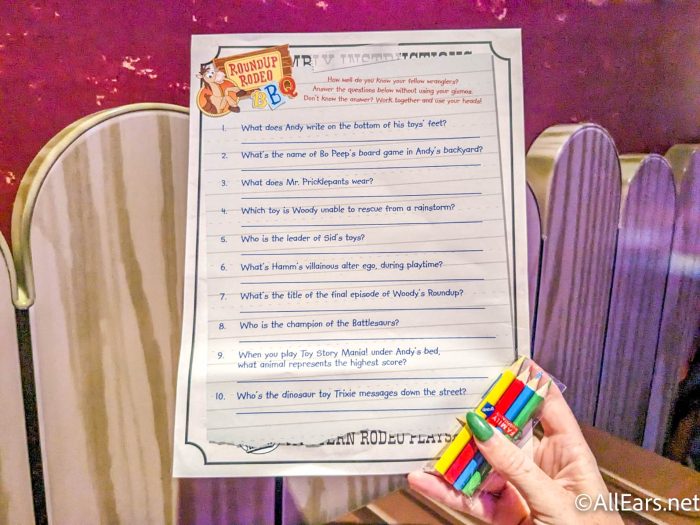 All around, there are lots of hidden details. When we asked our server about some of them, we were told that there are 14 hidden Mickeys, 2 hidden Oswalds, and 2 hidden TACOS for guests to find.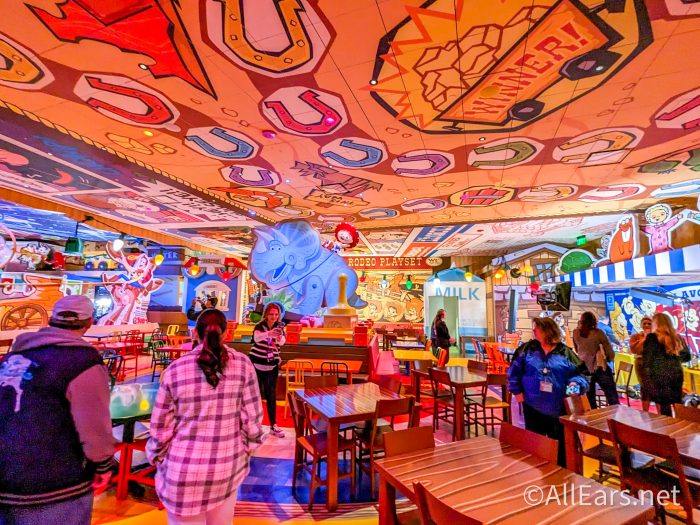 Why tacos? Well, the project was known as "Project Taco" during construction because "tacos" is an anagram for "ascot" and that's a reference to Ken in Toy Story 3! If you look below the sun in this photo of Bo Peep, you can just barely see one of the hidden tacos.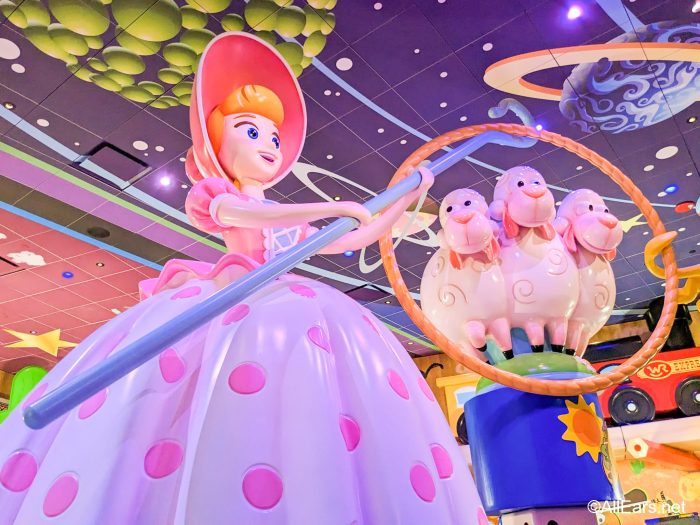 Even the dice in the dining room have meanings! We were told that each of the numbers had some sort of significance to the Toy Story films. If you add up all the numbers on one set, it equals the amount of times that Ken changed outfits in Toy Story 3. (Lots of Ken details in here!)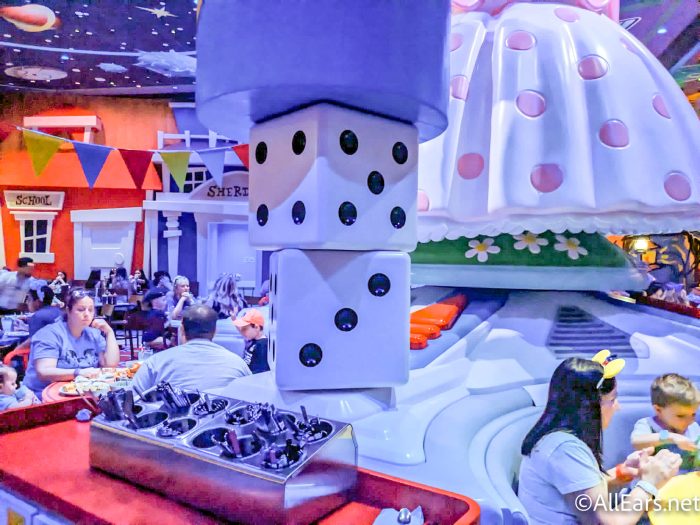 And finally, there's one more fun quirk to round out your meal! We were given a giant (and we mean GIANT) pencil to sign our check with. Very difficult to write with but oh so fun!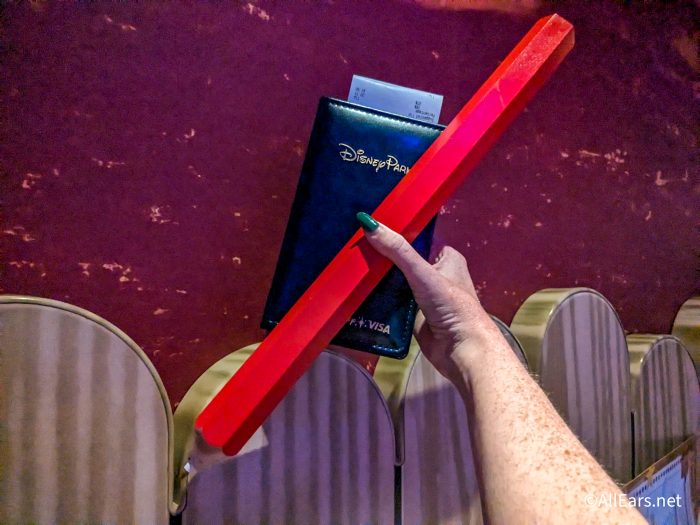 We definitely recommend a visit to Roundup Rodeo BBQ to check out these details and try some delicious food!
As a reminder, this is a table service restaurant, so be sure to grab your reservations ahead of time, check out the menu to see if you're a fan of what's being served, and get ready for a great time. As always, stay tuned to AllEars for all the latest Disney news!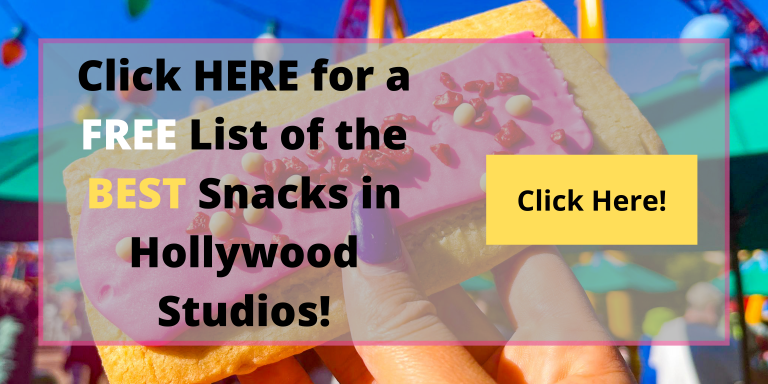 What's your favorite hidden detail? Tell us in the comments!