DISCLOSURE: This post may contain affiliate links, which means when you click a link and make a purchase, we receive a commission.
Okay, so you've got your hotel reservations made, your dining spots picked out, and you know what Genie+ Lightning Lanes you want to pick during each day of your trip…you might think you're ready to go to Disney World, right? WRONG.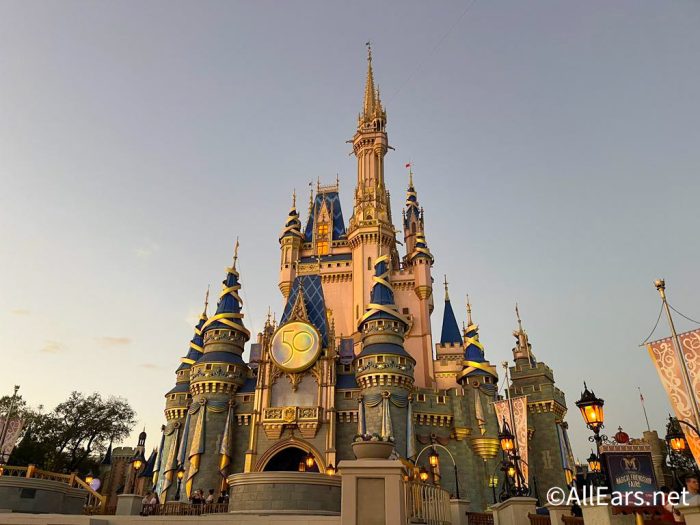 There's still one thing you need to do before you leave — plan your outfits! And if you're hoping to coordinate looks with a friend or partner, then we've got just the thing.
Allow us to present three awesome looks for the couple who wants to coordinate their park wardrobes but really aren't into the whole matching shirt aesthetic! What's better than to dress as an iconic Disney couple instead?!
Max and Roxanne
Calling all fans of A Goofy Movie! This look is straight out of the 90s and it's perfect for those who want a retro vibe. For Roxanne, you can wear a teal tee, some high-waisted denim shorts, and of course, a fun pair of white flats.
Max's look is made by pairing both red and black shirts with jeans and a cool pair of sunglasses. And why not make it more fun by adding in the Max Goof socks to match?!
This is a seriously underrated Disney couple and we'll give major kudos to anyone who recognizes your Disneybound in the parks.
Belle and the Beast
Next up we've got a classic — Beauty and the Beast! The Belle outfit is inspired by her village dress from the film. This look begins with a white bodysuit base and gets topped with a denim overall-style dress. Add some rose-themed accessories to really tie it all in!
For The Beast, you can dress pretty casually and fit into the theme with color schemes and accessories. During the ballroom scene in the movie, Beast wears blue and yellow, so we started with those colors and added brown accents, including some fun Beast socks.
Both outfits in this set feature a lot of blue and denim accents, so you'll coordinate in both character AND style!
Jasmine and Aladdin
Finally, we've got to pull out another couple from the Disney Renaissance — Jasmine and Aladdin. This pair might be the most obvious of the three, and it's a fun choice if you're going out on a date night in Disney World. Jasmine's outfit is made with a turquoise jumpsuit paired with various gold accessories.
Aladdin gets a pair of white pants, a purple shirt, and a red belt to match the character. You don't have to go heavy on the accessories here since Aladdin is barefoot for most of the movie, but we chose some neutral colors to match.
Got any other friends traveling along? Make it a group look by adding Disneybounds for Abu, Genie, or Jafar!
So there you go — some awesome outfit ideas for your next trip to the Disney parks. We'll continue to share more cool Disney looks and hot merchandise, so stay tuned to AllEars!
Which of these outfits would you wear? Tell us in the comments!