He's BACK!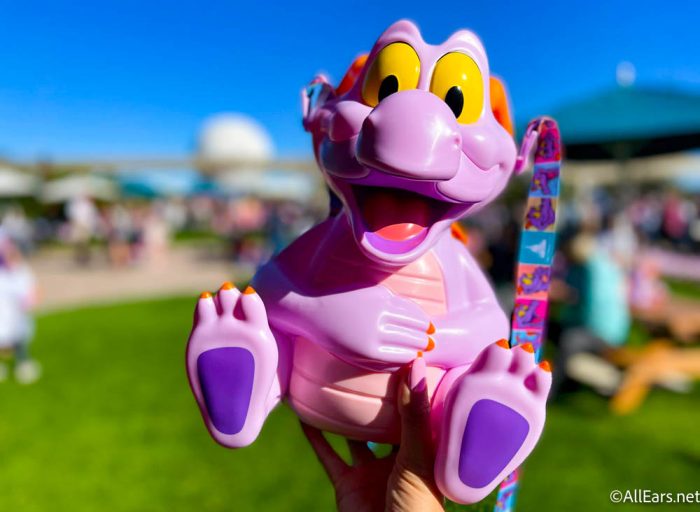 Last year, the Figment Popcorn Bucket took the world by storm. Well, let's back up for a second. The Figment Popcorn Bucket debuted at the 2022 EPCOT Festival of the Arts, and pandemonium broke loose in a bid to bring the souvenir home. There were hours-long lines and tons of resale drama. It even involved a sketch of the beloved creature selling on eBay (no, really). And after ALL of that, we learned that the Figment Popcorn Bucket would be returning again for the 2023 EPCOT Festival of the Arts.
You can find the Figment Popcorn Bucket at a NEW booth this year — Figment's Inspiration Station at the Odyssey: Art, Food and Little Sparks of Magic. We were lucky enough to see a preview of him at the festival media event last night, and he's just as cute as we remember!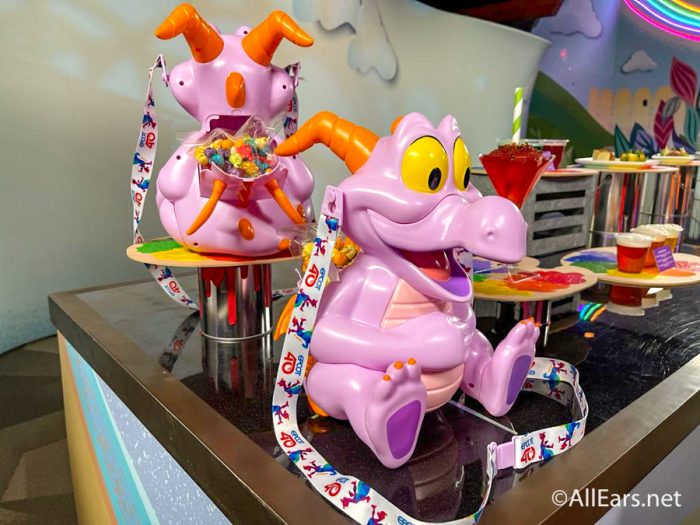 The popcorn bucket looks similar to last year, but now it features a special EPCOT 40 strap. The popcorn bucket comes with rainbow popcorn, which fits in well with the theme of the booth because it is ALL about rainbows.
This time around, Disney is selling this popular item through the My Disney Experience App, and we were up at 7AM to get a spot!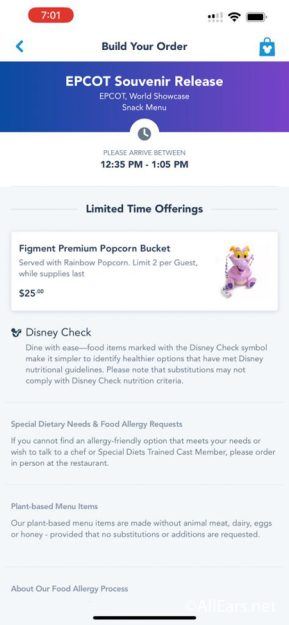 They are using a virtual queue/mobile order hybrid system to manage the sales of this popular dragon, which you can find in the app! Disney is limiting purchases to two per My Disney Experience account, and you can select the quantity here.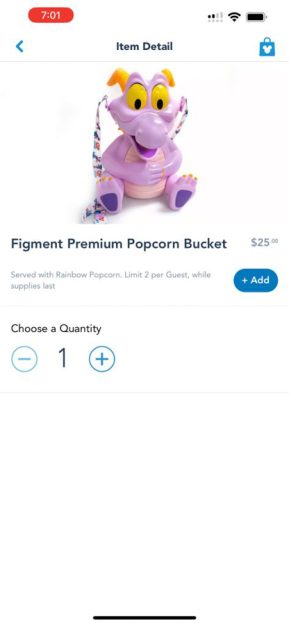 The bucket costs $25 after tax. After the checkout process, you will be given an order summary with your call-back time.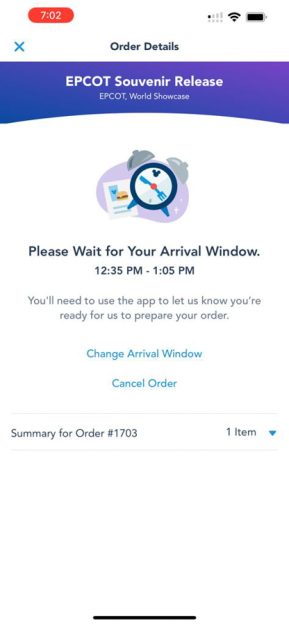 During your arrival window, head to Figment's Inspiration Station to pick up your coveted merch!
As far as its popularity, we are still seeing some availability in the app. The arrival window is backed up to 4:15 PM the last time we checked, and this item will likely sell out soon — so place your mobile order ASAP if you were hoping to take part in the mania this time around!
We'll continue bringing you the latest from the 2023 EPCOT Festival of the Arts, so stay tuned to AllEars for more.
Will you be picking up the returning popcorn bucket? Let us know in the comments.