There's nothing quite like staying at a Disney World resort! You get proximity to the parks, impeccable theming, and all kinds of unique amenities.
But with thousands of hotel rooms around the various hotels, there are definitely some that are better than others in terms of view, location, and features. If you're planning a stay at Disney's Animal Kingdom Lodge soon, we've done the research, and now we're presenting our guide the BEST rooms at the resort!
Savanna View
When it comes to Disney World hotel rooms with a view, the creme de la creme are the savanna view rooms at Disney's Animal Kingdom Lodge. This is the only resort where you'll find live safari animals living outside your balcony, and many guests want to take advantage of those spectacular views!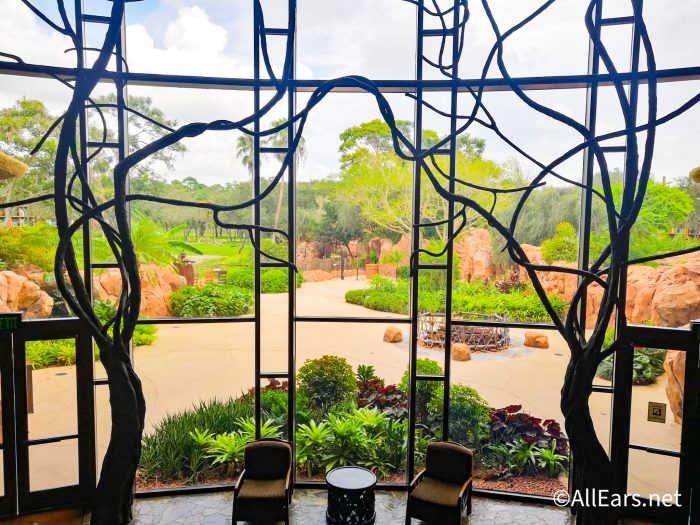 Around the resort, there are four major savanna areas, each with its own name. Pembe Savanna is the smallest of the four on the north side of Kidani Village. It's the savanna without any giraffes, but you'll find other animals like impala, waterbuck, red river hogs, ostrich, and okapi there.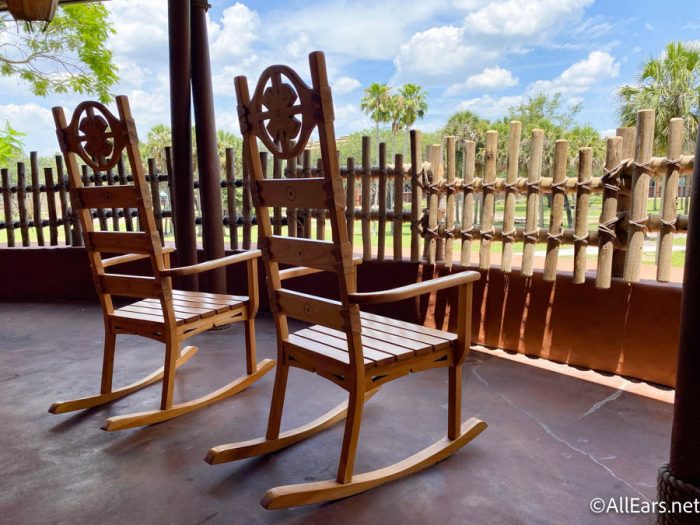 The Sunset Savanna is shared space between most of Kidani Village and the left side of Jambo House. It has the largest variety of animals with male giraffes, bongos, impalas, ostriches, African crown cranes, and more. It's a very large area with a wide selection of rooms on most sides.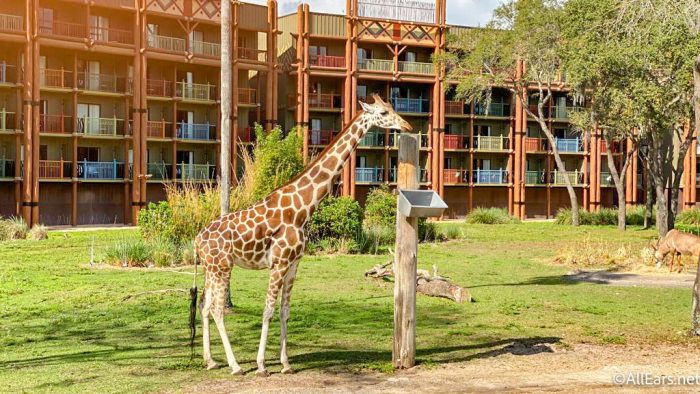 Next, we've got the Arusha Savanna, which you'll be familiar with if you've ever walked out the back of the Jambo House lobby and out into the viewing area. All the rooms that face this savanna are located in Jambo House, which forms a curve around the area. The location is pretty prime here, and you can see a good selection of animals like pelicans, geese, giraffes, zebra, wildebeest, and others.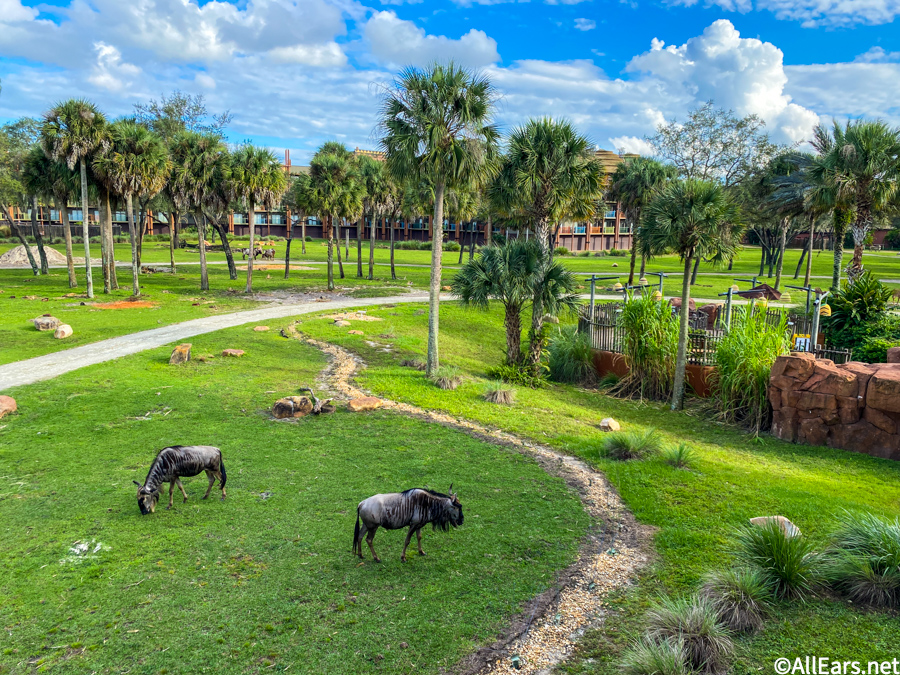 Finally, there's the Uzima Savanna, which is on the eastern-facing side of Jambo House. It's smaller, but still has giraffes, impalas, kudus, bongos, and gazelles. Mostly, you've got giraffes and a variety of hoofed and/or horned animals on this side.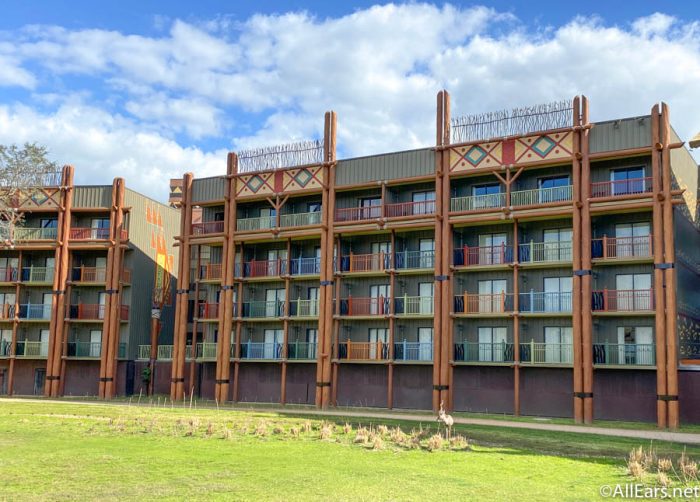 Keep in mind that no matter which savanna you request, you'll probably want an upper-level room to get one of the best views of the animals. Also, it's important to note that the savanna view rooms cost extra, and you'll need to select that particular room category when booking.
Jambo House
One big thing to keep in mind about Disney's Animal Kingdom Lodge is that there are two main sections — Jambo House and Kidani Village. These two different buildings are close enough to walk between, but they're large enough that it can be a HIKE if you're on the further ends. So it's important to know which building to choose based on your needs!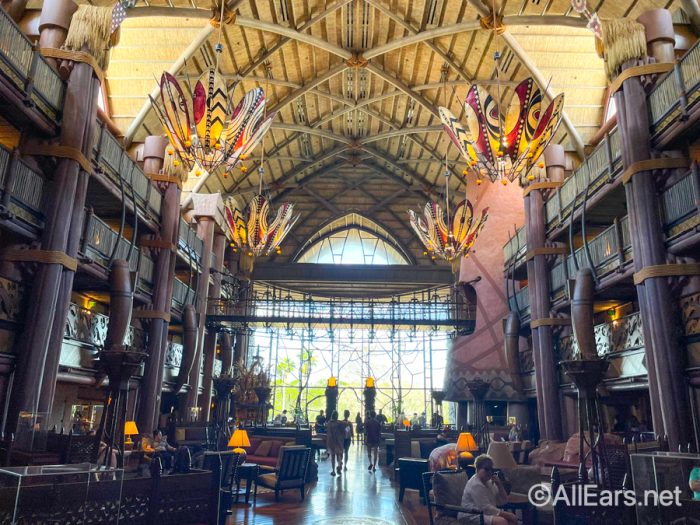 Jambo House is the main building at the resort, home to both Disney Vacation Club villas and standard guest rooms, it has a massive (STUNNING!) lobby and a variety of amenities. This is where you'll find Boma, Jiko, The Mara, Zawadi Marketplace, and the Uzima Pool. Parking is located in a lot out in front of the building.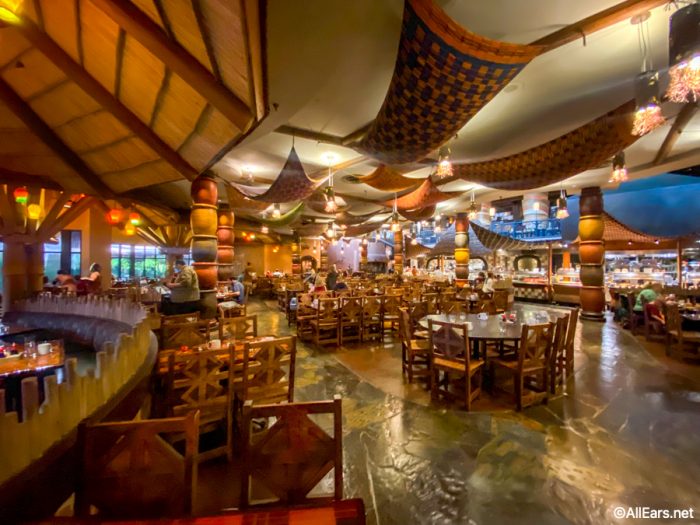 In Jambo House, the lobby is centered between four different hallways (two small ones at the front of the lobby and two large, curved halls on either side of the Arusha Savanna). If you're hoping to be close to the lobby and the parking in those smaller hallways, you'll want to stay in the 00s and 100s rooms. (These are the Giraffe Trail and Ostrich Trail guest rooms.)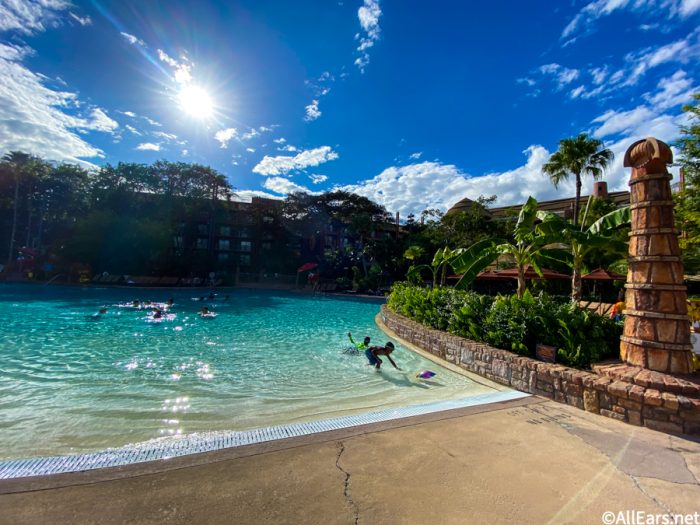 For those hoping to be close to the pool and the restaurants, the 00s and the 400s are both nearby, but only some of the 400s will have the possibility to be a savanna view if you're looking for both a good view and proximity to amenities.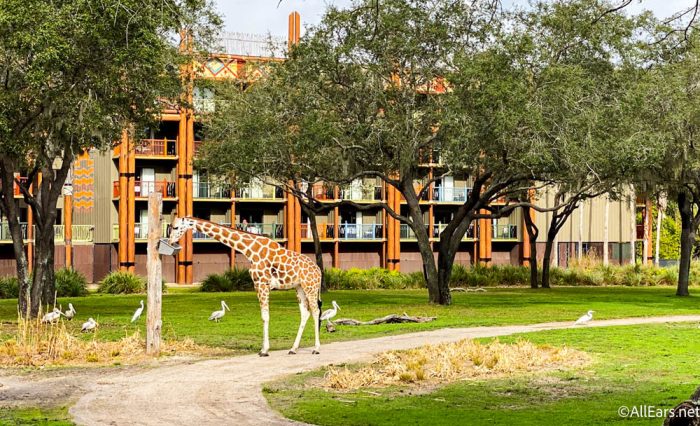 Keep in mind that rooms with numbers in the 300s and 500s are the furthest from the lobby, but it might be worth it to stay there if that's your only availability for a savanna view.
Kidani Village
Finally, we've got Kidani Village, the secondary area of the resort. You've got all DVC villas and studios over here, so the rooms will likely be a bit more expensive than the basic ones at Jambo House. The lobby is much smaller (though still beautiful), and you have access to a separate pool and gift shop. This part of the resort is home to one major restaurant — Sanaa.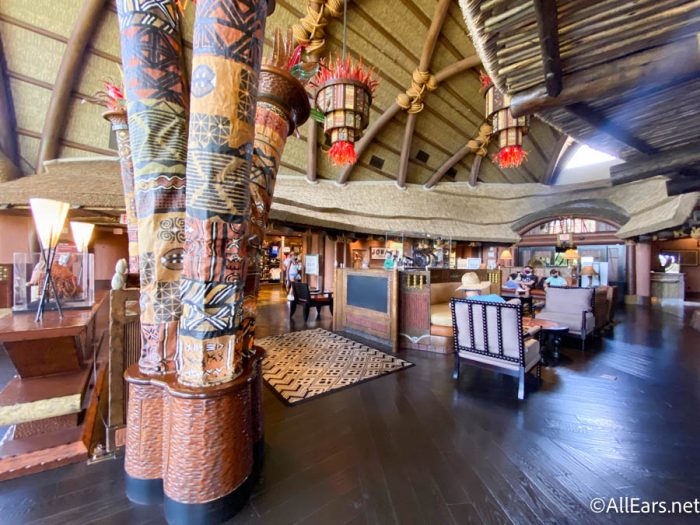 Kidani Village is two long, curved hallways extending from the lobby in the middle, and it's quite the walk if you're at the very end. Parking for this resort is located in a garage underground, so you could park relatively close to your room, even if you're not near the lobby or pool.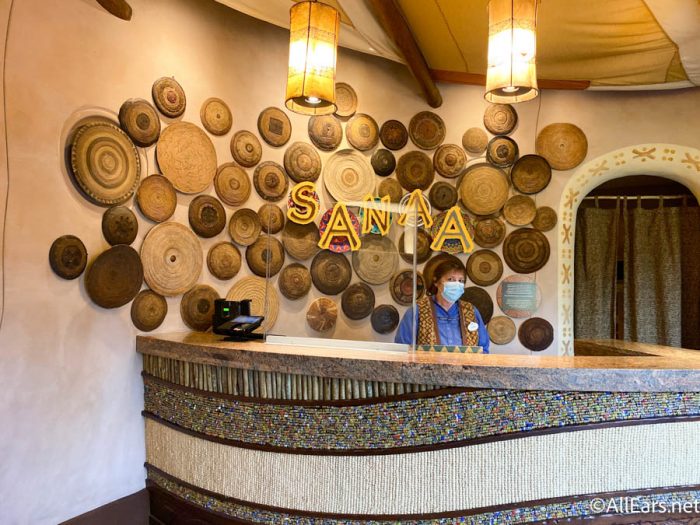 For rooms that are closest to the lobby, request a room number that ends in 00-20. Rooms 7613-7641, 7713-7741, 7813-7841, and 7913-7941 are all closest to the pool.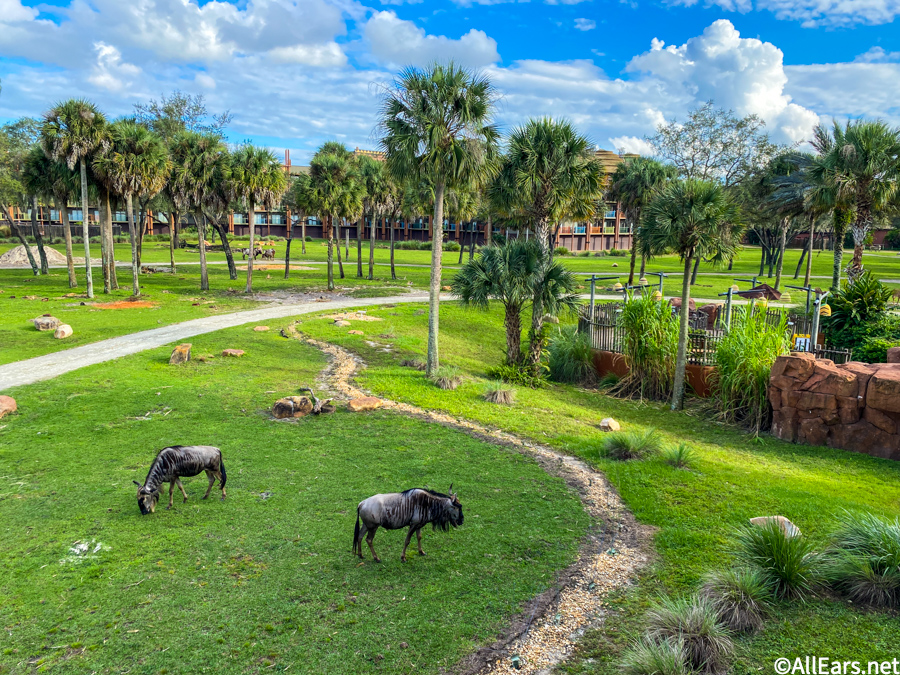 And for those who want to be nearest to Jambo House for the dining options, you'll want to request rooms 7228-7262, 7328-7362, 7428-7462, or 7528-7562. These are all closest to the path between the resorts.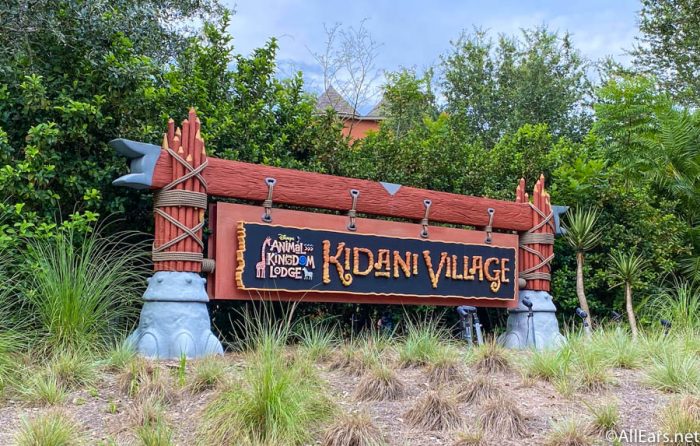 So there you go — a full guide to the best rooms at Disney's Animal Kingodm Lodge! This resort is truly one of a kind, and it's a favorite of many guests. It's also a deluxe resort, so it's a bit more pricey, but you'll get the Extended Evening Hours perk if you choose to stay here.
For all the news about Disney World hotels and all the advice on where to stay during your next trip, stay tuned to AllEars. We've got you covered with tips from the experts! (That's us!)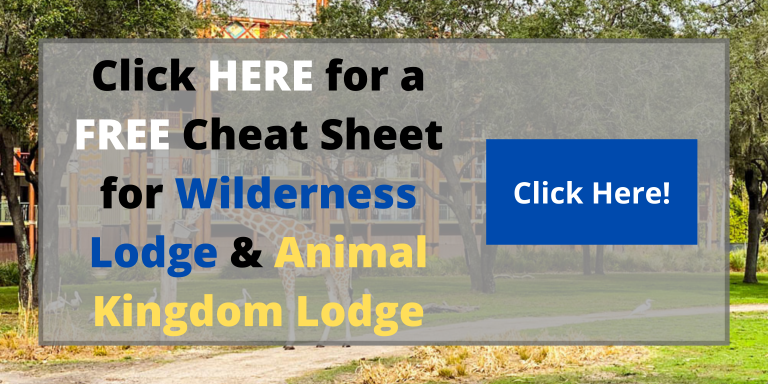 Have you ever stayed at Disney's Animal Kingdom Lodge? Tell us in the comments!