A plethora of Disney parks news was shared at the recent 2022 D23 Expo.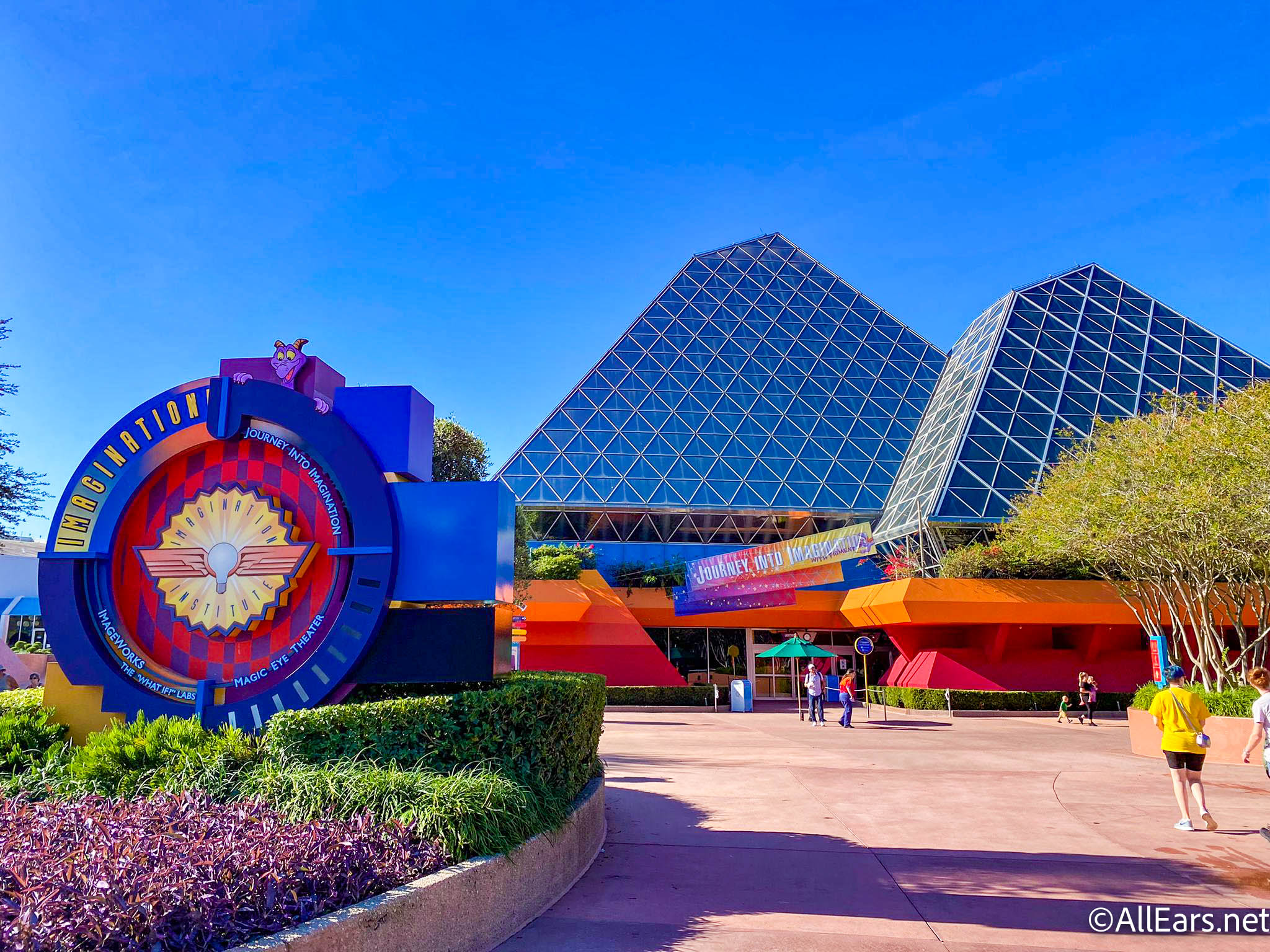 We learned the opening timelines for TRON in Magic Kingdom and Journey of Water — Inspired by Moana in EPCOT, and we also heard about some potential new lands that could come to Disney World in the (extremely distant) future. There were a few updates we were hoping would be discussed that ultimately weren't — but, a recent patent filed by Disney could be the update we were looking for when it comes to new technology in the parks!
Disney is always coming up with new and innovative ways to elevate guests' experiences in the parks. We recently saw the rollout of MagicBand+ in Disney World, and we know that virtual reality experiences are becoming more prevalent as well.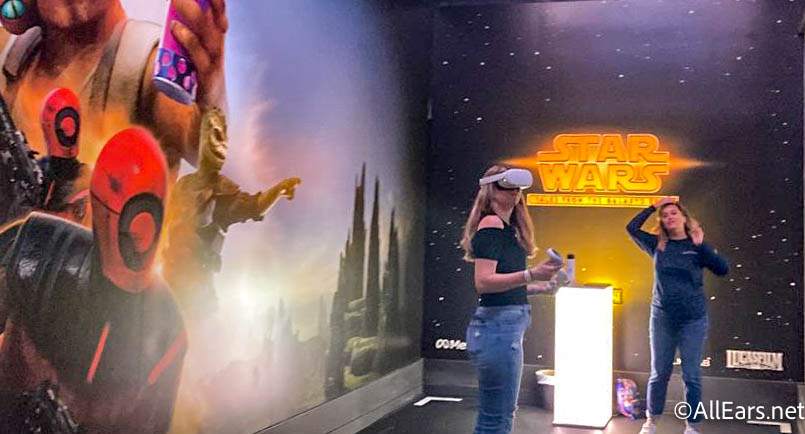 A new patent was recently filed by Disney that could change the way we experience 3D attractions forever. According to the filing, Disney is working on "a system creating an autosteroscopic augmented reality (AR), virtual reality (VR), or other visual display experience involving 3D images, presented to a viewer without glasses or other headgear."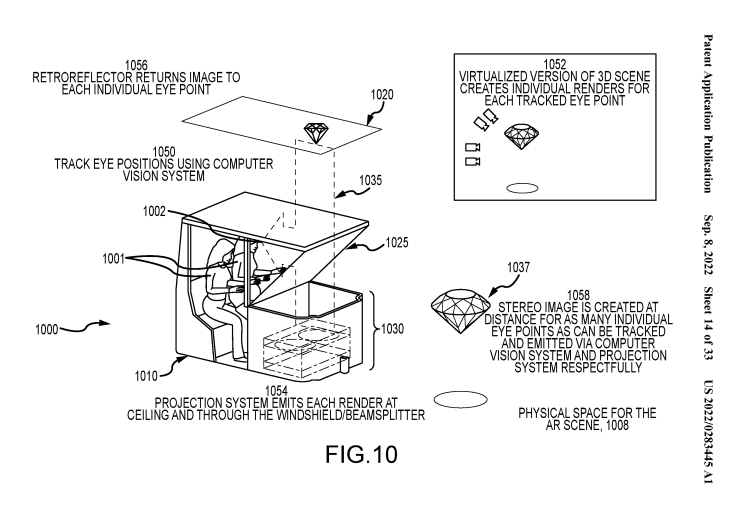 In non-patent speak, it sounds like Disney is trying to come up with a new technology or invention that would render 3D glasses obsolete. The patent goes on to say that this new system "includes a projection screen, which includes a reflective surface formed using retroreflective material."
The new tech sort of reminds us of the Pepper's Ghost illusion that's often found in Disney attractions like the Haunted Mansion, where mirrors and light are used to give the illusion that there are dancing ghosts in the ballroom. This new invention, however, could allow for virtual images which are normally only seen through 3D glasses to be reflected into the guest's view.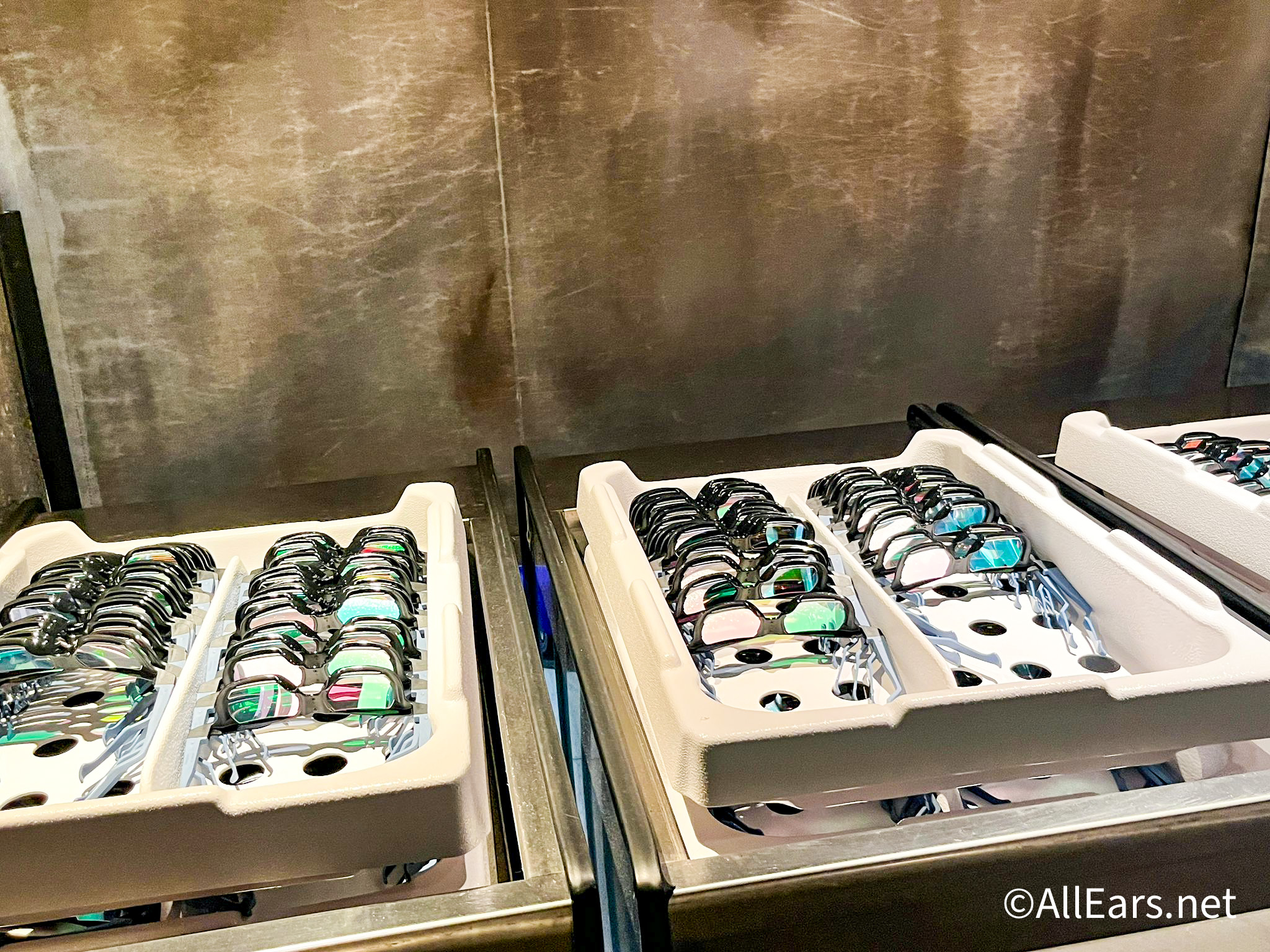 When it comes to applying the tech to the parks, Disney noted that the projection system could be placed either on or off the ride vehicle and that the system could display images of AR objects to the location of the guest's eyes it has "tracked." You can catch a glimpse in the figure below.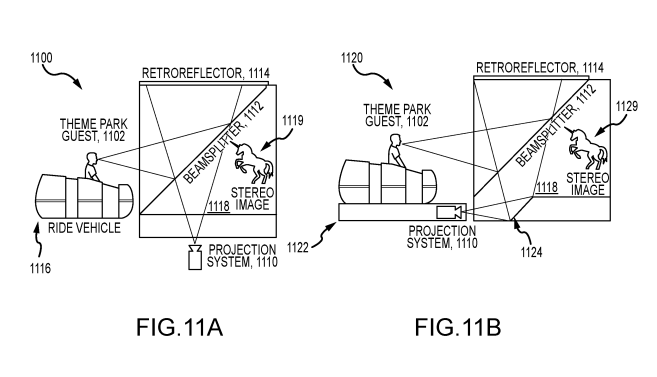 Essentially, the new system would track viewers' left and right eyes and create projections for them, then transmit the images through reflective surfaces to create the illusion that a 3D virtual object is actually present — all WITHOUT needing 3D glasses.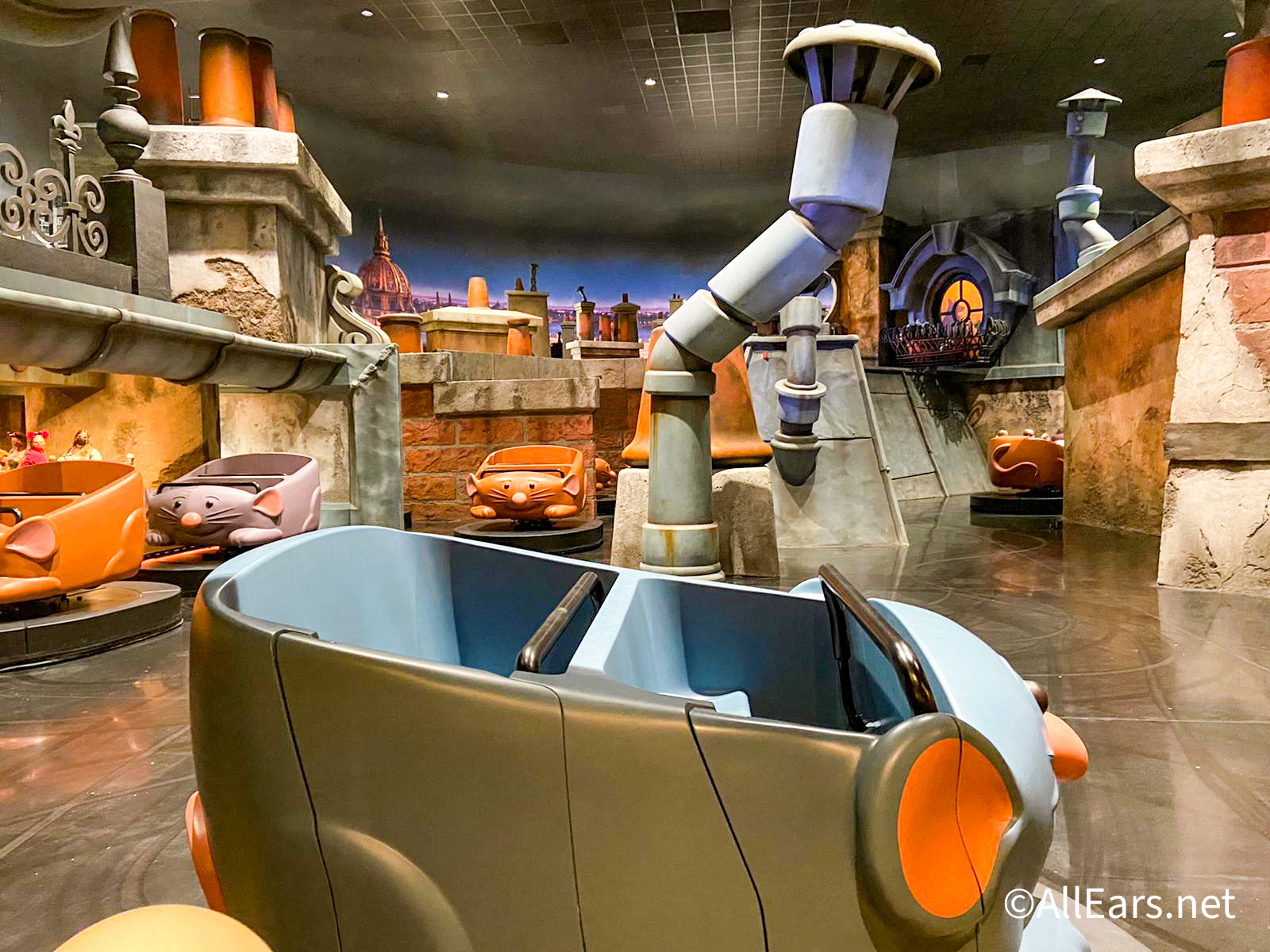 The ride vehicle in the patent images looks like several different rides in the parks, but maybe we could see this system come to a newly rethemed Journey Into Imagination with Figment. Or, we could even see technology like this be implemented in more than just rides, though, like in the Play! Pavilion at EPCOT. What this particular system will be used for remains to be seen.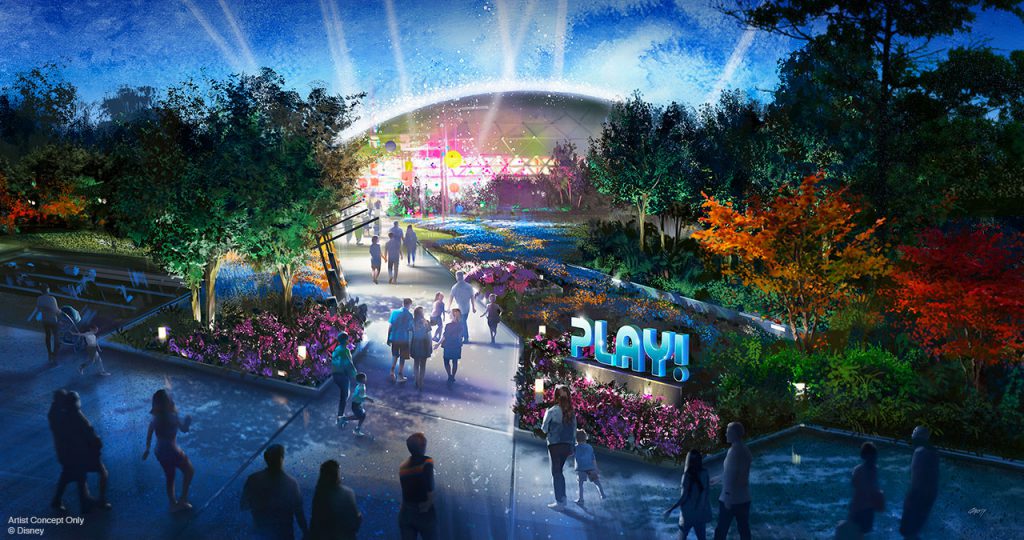 Looking for more theme park technology news? See the latest patent for innovative designs filed by Universal here, and you can read even more here. Plus, the Disney Metaverse is here and we've got all the details.
Stay tuned to AllEars for the latest Disney news and updates!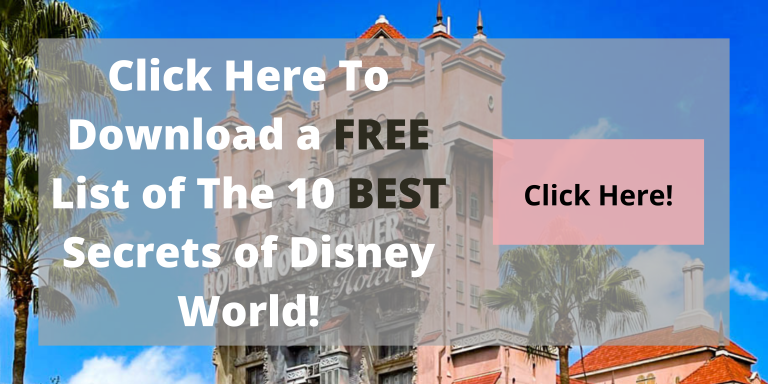 What do you think about this new tech? Let us know in the comments!