There's a lot of DIRT in Disney World right now.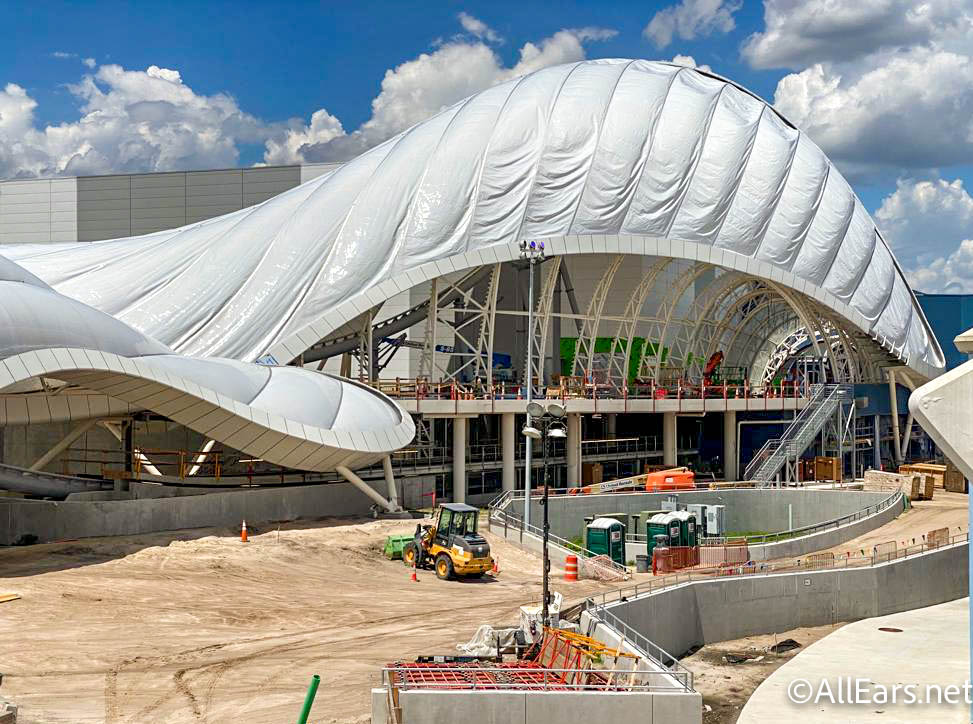 Umm…what? Yep, lots of dirt! Do you know why? Well, it's because there are lots of major construction projects happening right now across the four parks, resorts, and Disney Springs. In the past few weeks alone we've seen new structures added, major demolition, and plenty of changes on the current projects. This week brought some changes as well, so we're sharing a list of all the recent construction updates in Disney World!
Magic Kingdom
Let's start things out with a construction update on the TRON coaster! From our high-in-the-sky view on the PeopleMover, we noticed that work is continuing on the pathway leading up to the ride building. Construction crews have been moving dirt and making slow progress in this area for a while now, so we're interested to see if more updates are made soon.
We're still waiting on an opening date for TRON, but we know that much of the ride system is complete since they're in the process of testing.
EPCOT
EPCOT has made some significant progress recently in the middle of the park. When we took a ride by on the monorail, the area where Journey of Water — Inspired by Moana is set to be located was much cleaner than it was a few weeks ago. More rock structures have been put in place, and the pathway of the walk-through attraction is starting to become more clear.
Closer to Spaceship Earth, we noticed that many construction materials were piled up and ready to be used. That area isn't quite as orderly at the moment, but it looks like they're making good progress on building the large set pieces.
This is another attraction that Disney hasn't yet announced an opening date for, but we do have a few different pieces of concept art available to get an idea of what it will look like when completed.
Hollywood Studios
We're still awaiting the launch of MagicBand+ in Disney World, and Hollywood Studios is getting ready! With the new band, guests will be able to play interactive bounty hunter games in Galaxy's Edge, and we've been closely watching construction on what is likely to be one of those new areas.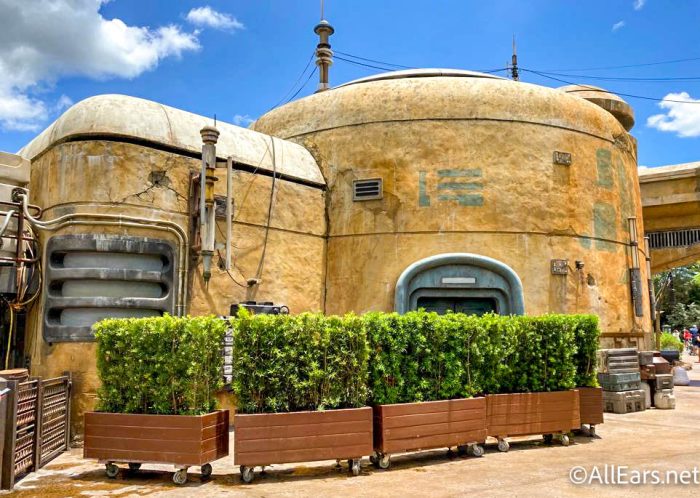 The spot across from Savi's Workshop is still blocked by bushes, but we've noticed some movement over here recently, so it's possible that things are getting a little closer to being complete.
Disney Hotels
And finally, let's finish out this update at the Monorail Resorts. Over at Disney's Grand Floridian Resort, we saw that a building to the left of the pool is under construction. It seems to be a continuation of the other construction we've seen here. We also saw some work being done at the Grand Floridian last week.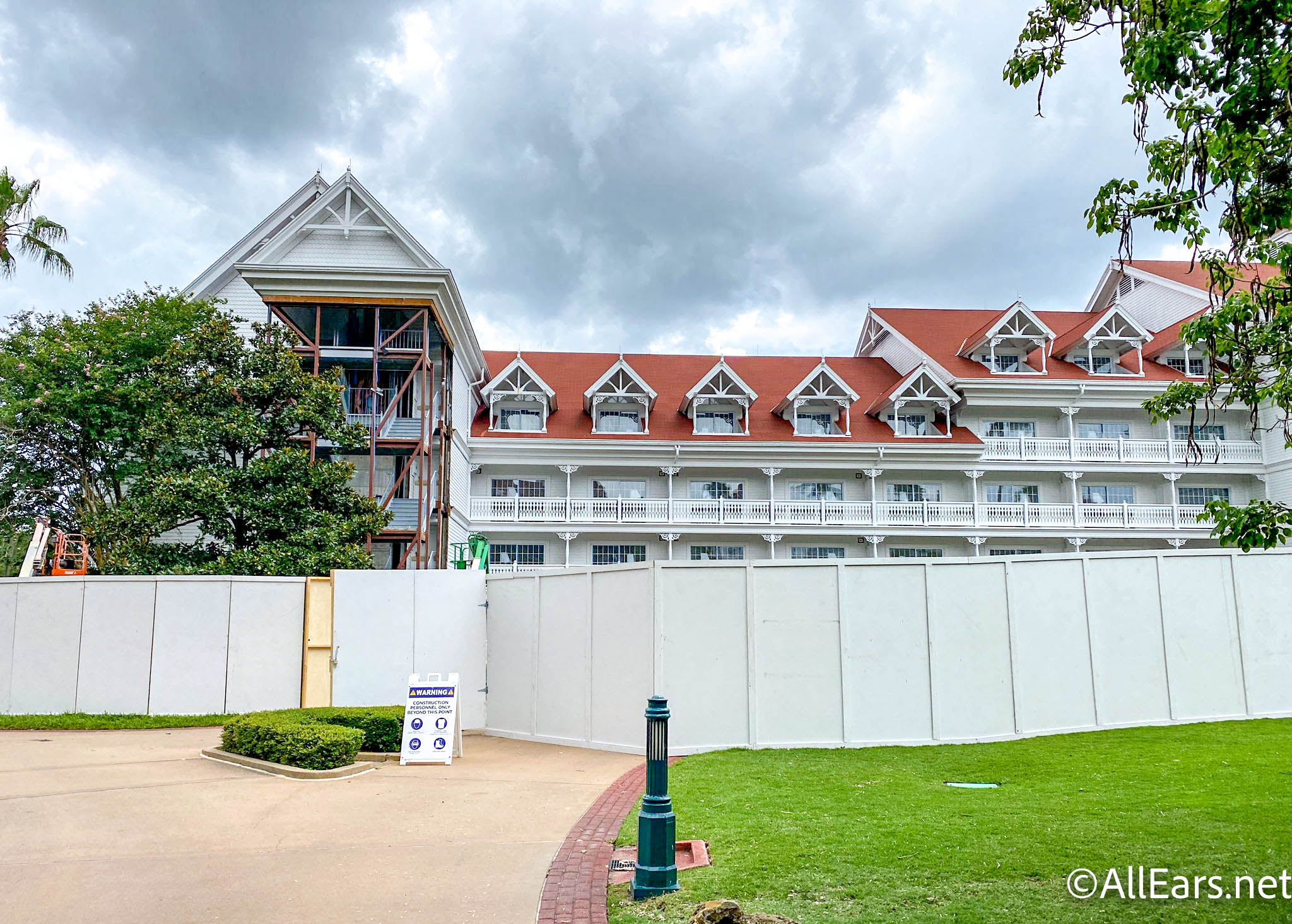 And our view of the construction at the Polynesian Village Resort from the monorail was both sad and exciting. The former Spirit of Aloha show building has been fully demolished and the debris was in the process of being removed this week. We'll miss you, old friend, but we're definitely excited to check out the new DVC building coming here!
So there you have it — lots of changes happening in Disney World currently! Besides these updates, there are several other ongoing projects, like Roundup Rodeo BBQ and the new gift shop in Toy Story Land.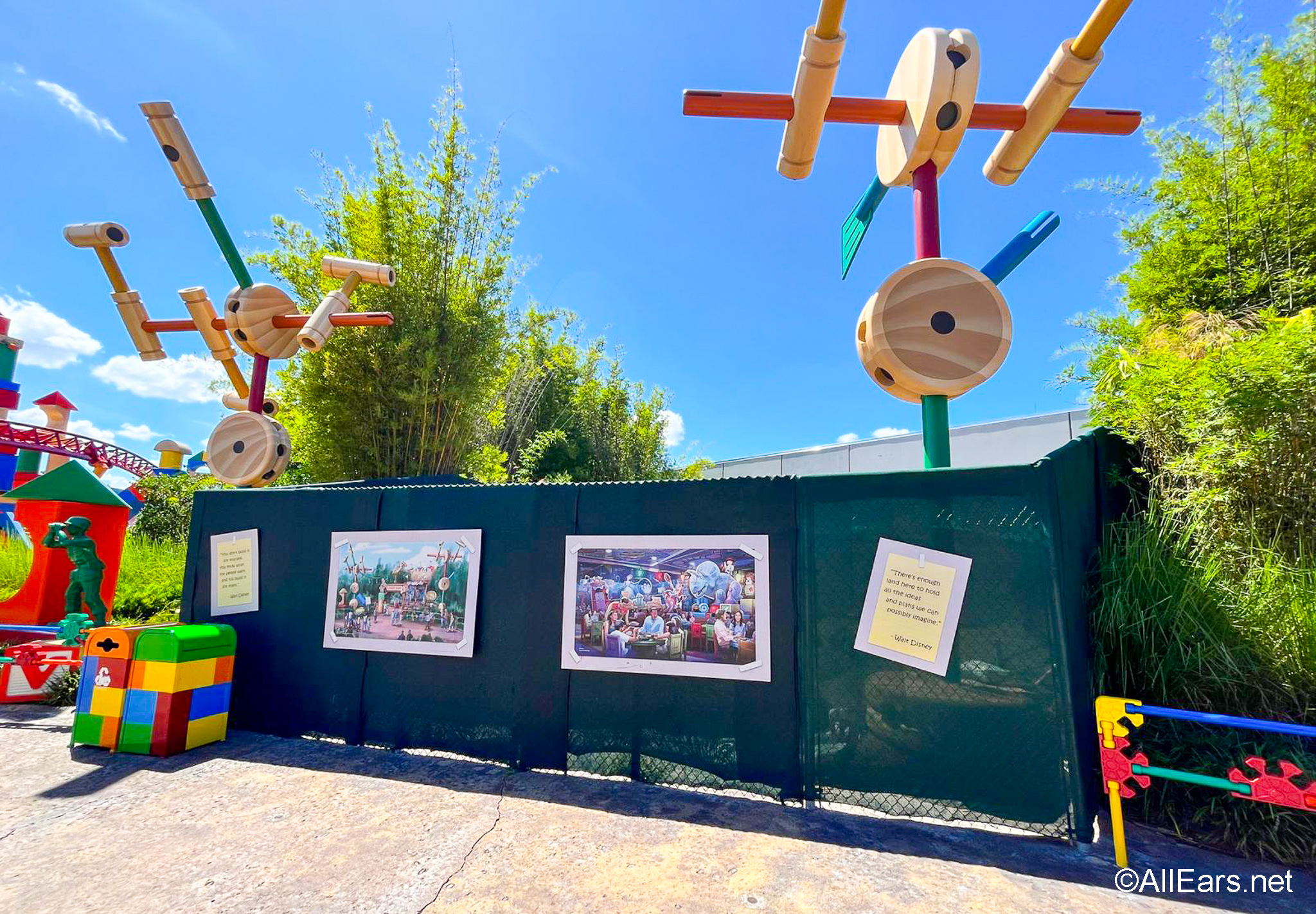 On top of that, there are upcoming changes planned for Disney's BoardWalk as well as Splash Mountain. There's so much happening soon, and we'll make sure to keep you updated on all of it!
Which upcoming change are you most excited about? Tell us in the comments!