In case you missed it this morning, Disneyland dropped some major news about changes coming to hotels, Downtown Disney, and the parks!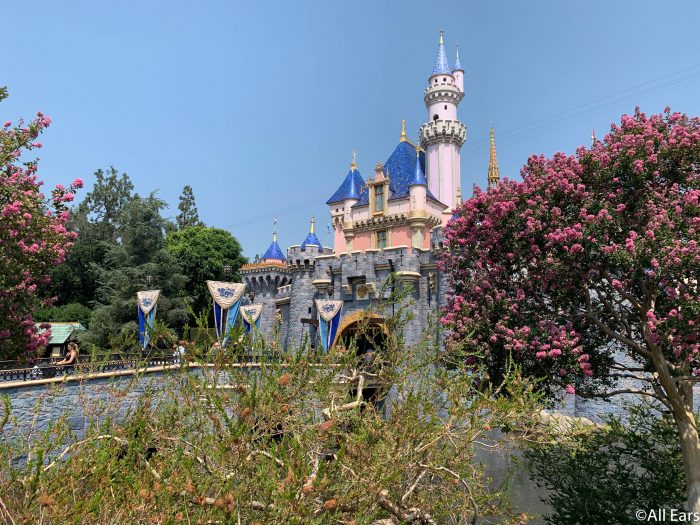 From a Pixar re-theme to world-renowned dumplings, we've now got 7 BIG updates, which means even MORE reasons to visit Disneyland soon. Check out our list of all the major news here to see the big announcements all in one place!
Re-Theme of Disney's Paradise Pier Hotel
Disney's Paradise Pier Hotel is getting a makeover with an all-new Pixar theme!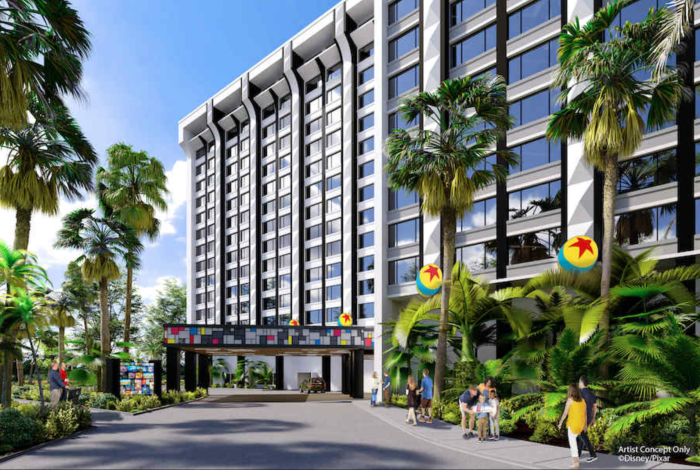 Disney has said that the new theme will "weave the artistry of Pixar into [the hotel's] comfortable, contemporary setting." The hotel will feature a variety of Pixar stories, and you'll find a huge statue of the "playful Pixar lamp balancing atop its ball in the lobby."
Artwork, decor, and other "whimsical character moments" will showcase iconic films. From the chandelier in the concept art, it looks like we'll see nods to Finding Nemo; Soul; Coco; Monster's, Inc.; WALL-E; Toy Story; and The Incredibles.
Early Theme Park Entry
In addition, Disneyland is going to start offering Disneyland Resort hotel guests early entry access to the parks.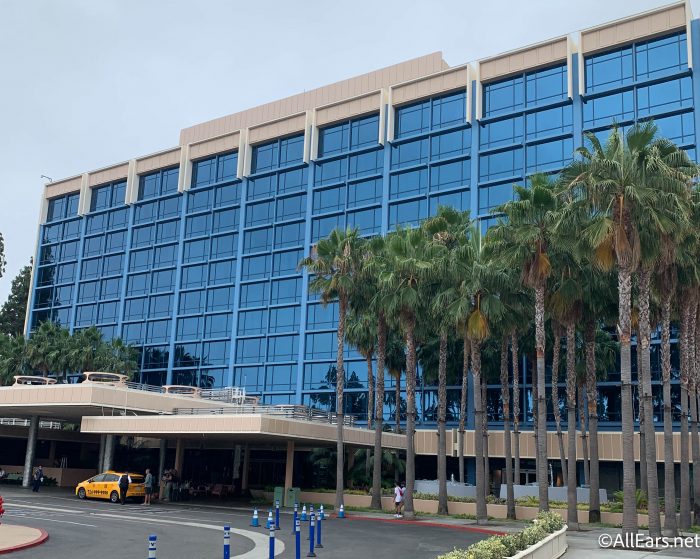 While we don't have many details on how this will work when it returns in Disneyland, we can assume it will be similar to the perk found in Disney World already. In Disney World, guests at all Disney-owned hotels (and some other hotels nearby) get to enter the theme parks 30 minutes before other guests.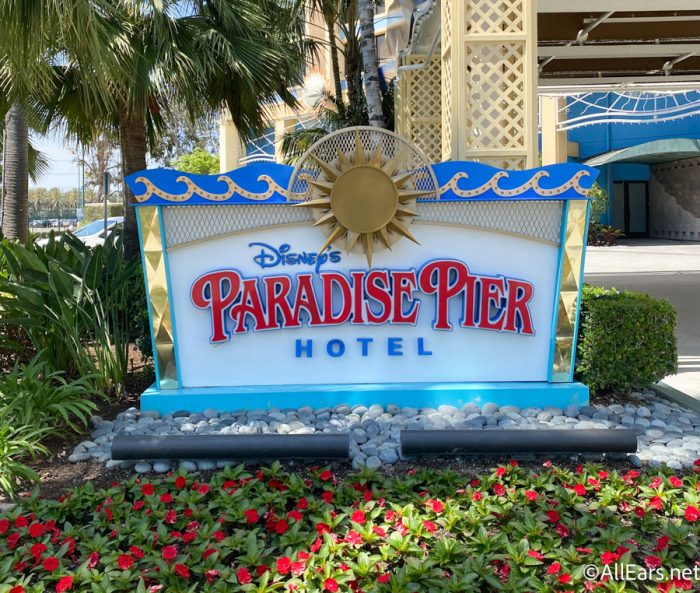 Disney has said this perk is coming to Disneyland "later this summer."
Merchandise Pick-Up and Delivery
But that's not the only perk returning for Disneyland hotel guests this summer. Disneyland announced that Merchandise Pick-Up and Delivery will be returning as well!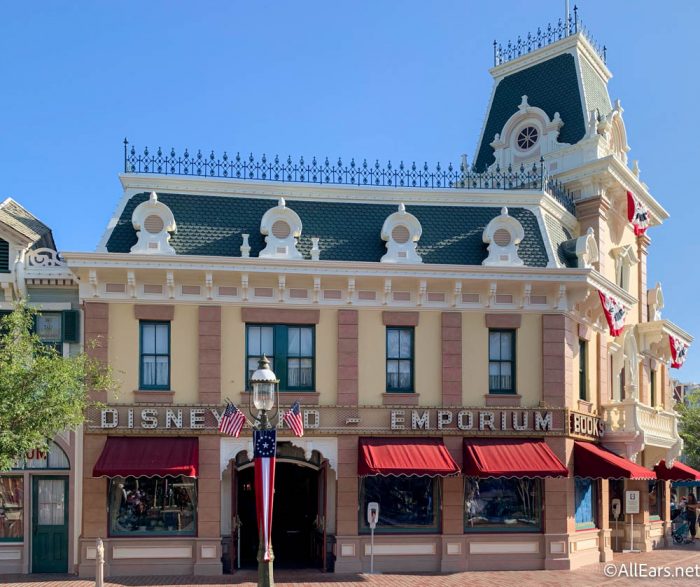 With this perk, guests can send their purchases directly to their hotel after buying them and then pick up their souvenirs when they arrive back at the hotel later in the day. No more lugging shopping bags around the parks all day! Disney said this perk will return later this summer as well.
New Hotel Walkway
Disneyland is much smaller than Disney World, and that makes it more walkable as well. There's already a walkway from Disney's Grand Californian Hotel & Spa to Disney California Adventure. But now a new hotel walkway will connect another hotel to this park.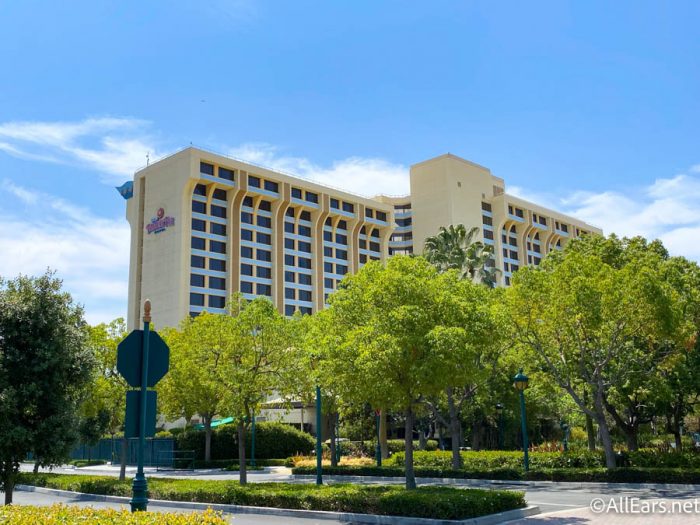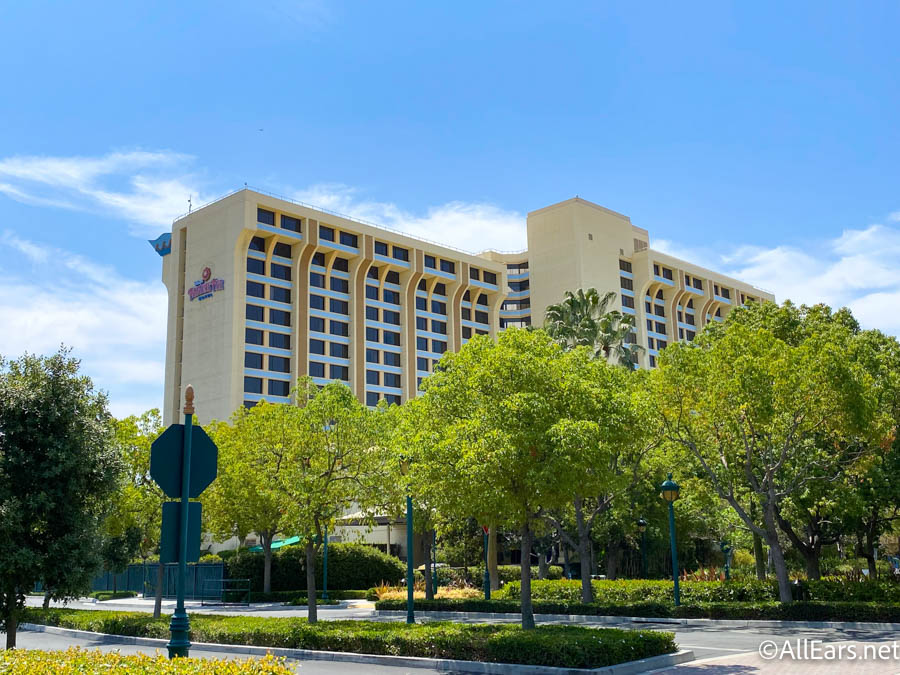 Disney is working on a walkway from Disney's Paradise Pier Hotel to "a convenient entrance to Disney California Adventure park!" They didn't give details on when the walkway might be finished, but we'll be sure to let you know when we have more information.
Major Downtown Disney Renovations
Disneyland is currently working on a big renovation of Downtown Disney, which began in 2018. The west end is being transformed to include "more innovative shopping, dining and entertainment experiences."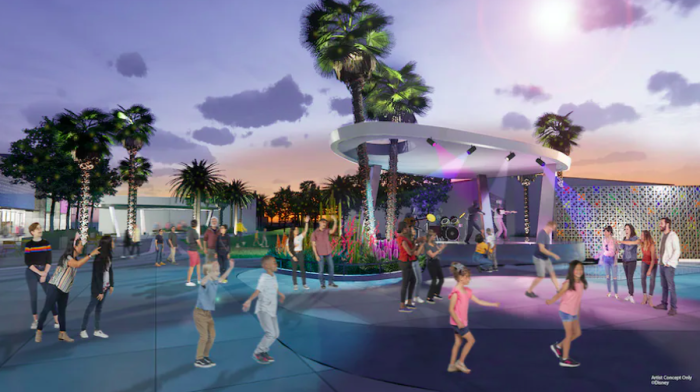 There are going to be design elements inspired by Southern California mid-century architecture, a big open lawn for relaxation and events, and some new restaurants.
One of the new spots is Din Tai Fung, which is a world-renowned restaurant that originated in Taipei, Taiwan. Critics rave about the dumplings here, and other locations have multi-hour waits just to get in the door.
Disneyland hasn't announced whether Din Tai Fung will accept reservations, but if they do, be sure to get your spot reserved quickly. We're expecting this restaurant to be very popular when it opens.
The Catal & Uva Bar locations will be replaced by Paseo and Centrico. These new spots will have menus created by Michelin-starred Chef Carlos Gaytan. Mexican cuisine will be featured on the menu.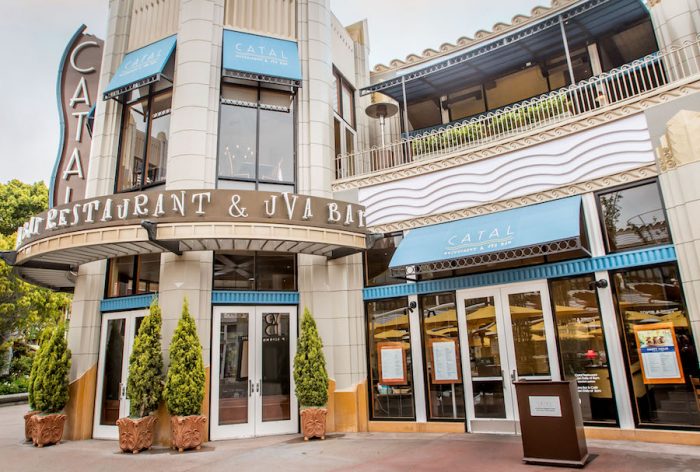 Ralph Brennan's Jazz Kitchen is getting some renovations, both on the building and on the menu. Disney described the changes as "an evolution that incorporates vibrant California energy."
And if you were distraught when Earl of Sandwich closed in Disneyland, we've got good news for you! There will be an Earl of Sandwich walk-up location in Downtown Disney for a limited time later this year.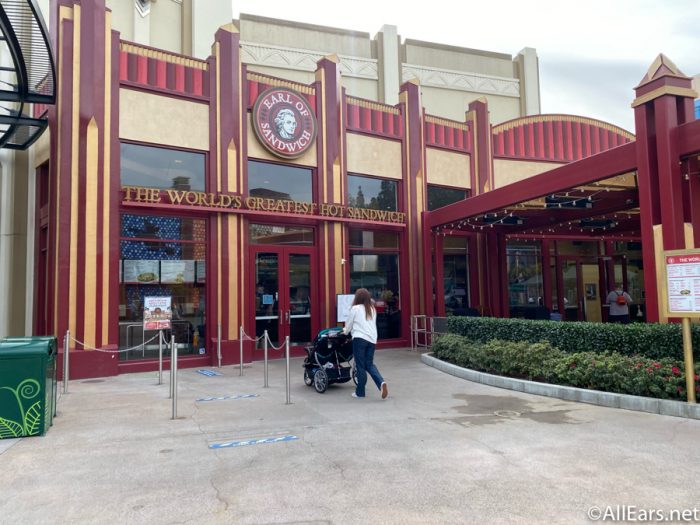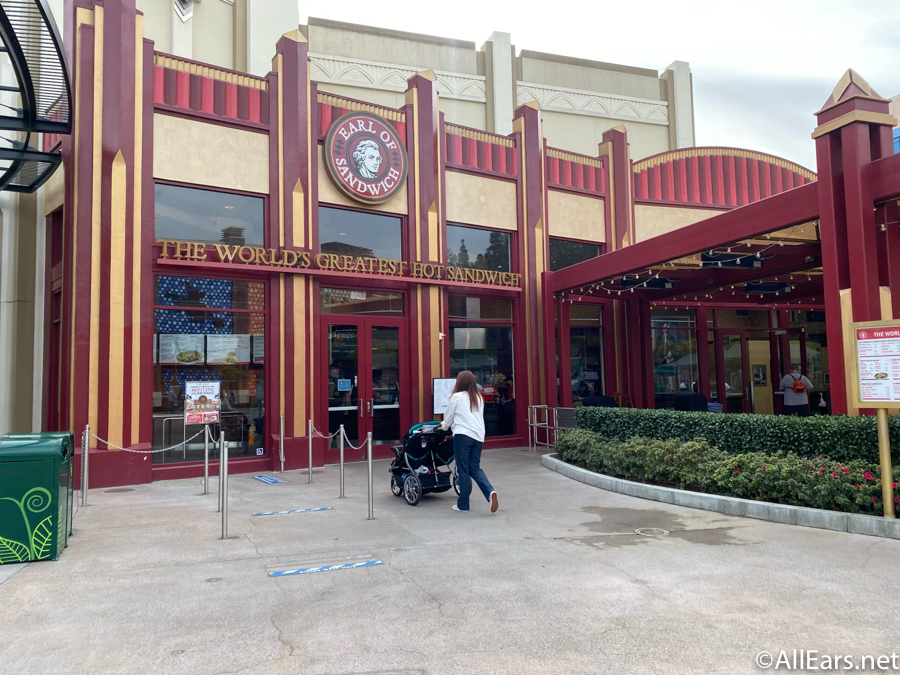 While some of these changes may take a while to be completed, we still can't wait to check them all out.
Mickey's Toontown Construction Update
We already knew about the major construction going on at Mickey's Toontown in Disneyland Park. Disneyland first reported that it had BIG plans for this spot back in November 2021. Not long after, construction walls went up in the area.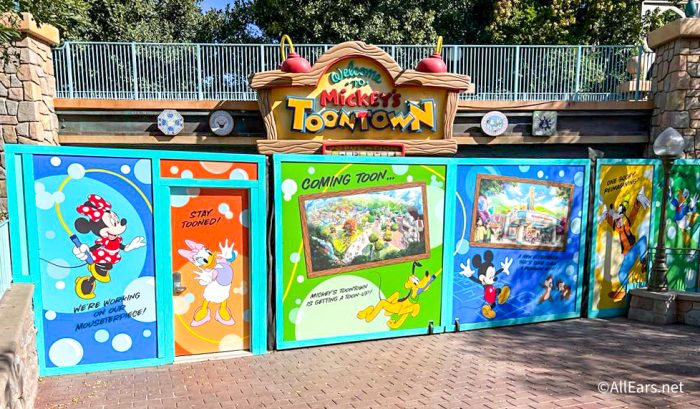 Today, Disneyland shared a photo from the official groundbreaking of the land, which means that construction is now underway.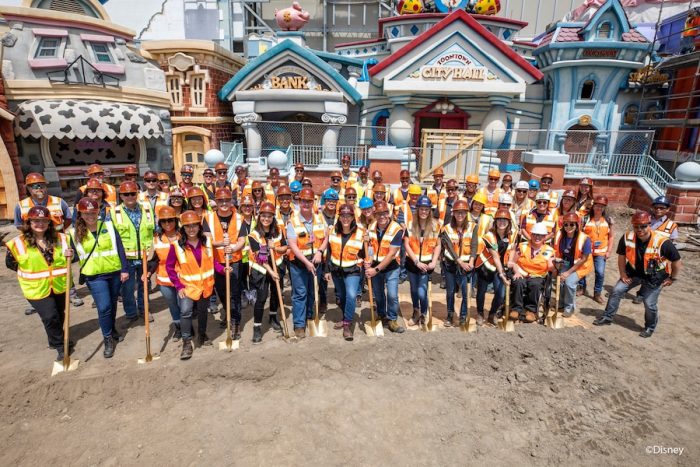 New experiences that focus on families and young children will debut when this area reopens in early 2023.
The Return of Oogie Boogie
And finally, Disneyland announced today that the Oogie Boogie Bash will be returning to the park this year!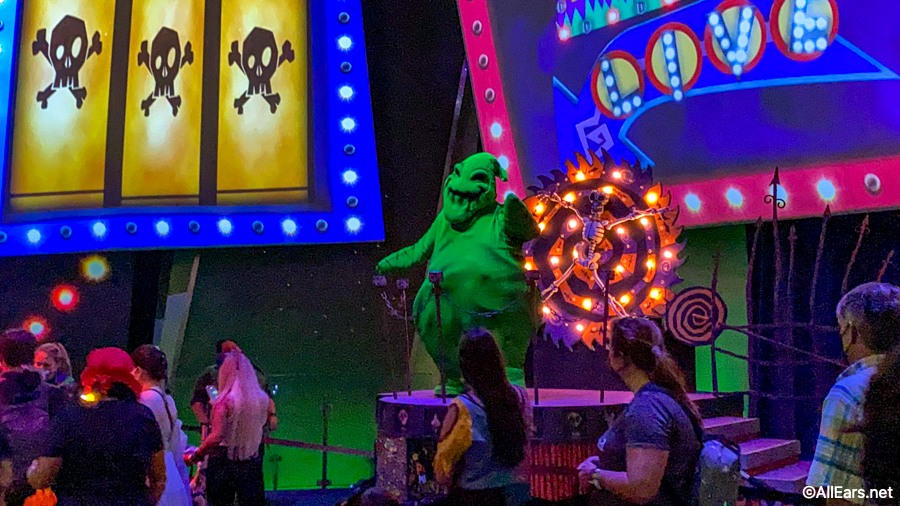 We can't wait to check out the treats, costumes, and villains at the event. We don't have a lot of information about the 2022 parties, but we'll be sure to update you when more info is available.
That's it for the major Disneyland updates that you might have missed today! Keep following AllEars for more of the latest Disney news.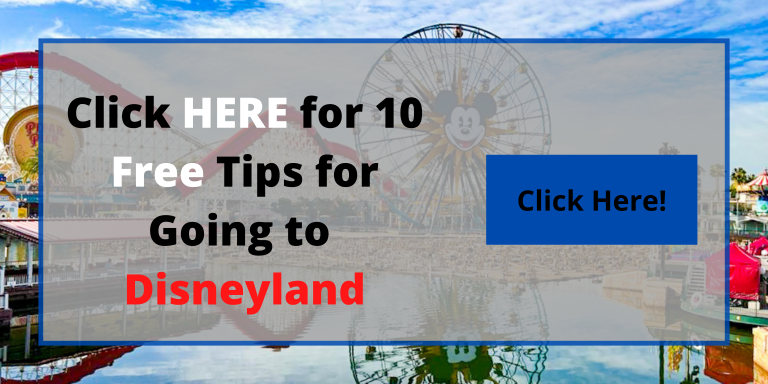 Are you visiting Disneyland this year? Let us know in the comments.