Disney World has changed a lot in recent years.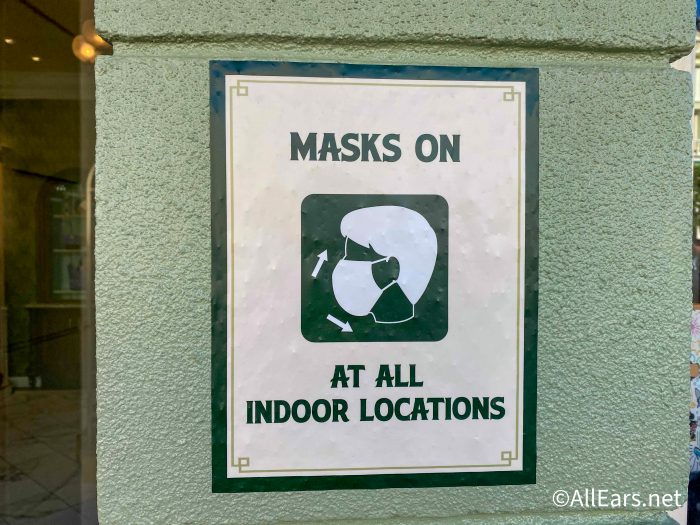 There are safety requirements due to the global pandemic, Park Pass reservations to make, and technology that's relied on now more than ever before. With all of these changes, there are many things you now need that you may not have considered before.
We're telling you
 about the weird things you have to bring to Disney World now.
Face Masks
Starting out with the most apparent item, we have face masks. Face masks have been required at Disney World in some way, shape, or form since the parks reopened in July of 2020. Currently, face masks are required everywhere indoors, including on transportation, at Disney unless you are stationary and actively eating and drinking.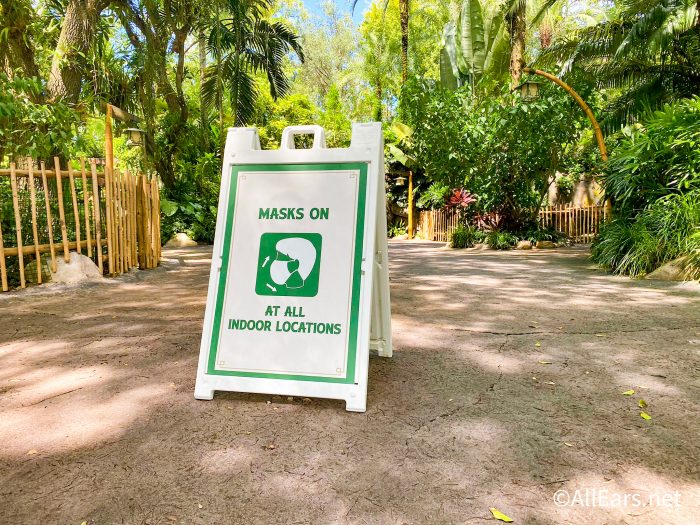 So you've got to have masks with you for your trip! And not just a few — you have to bring many masks to use, depending on the length of your trip. They can get wet on water rides, in rain showers, or with sweat, so it's good to have a few extra with you at all times.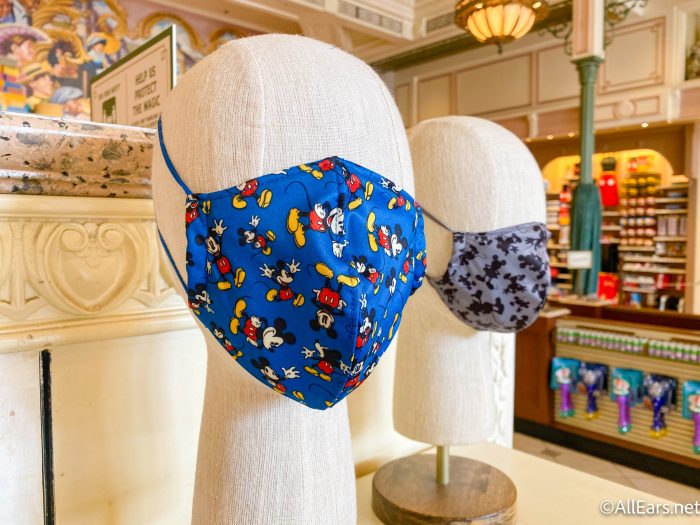 Along with the face masks you now need to bring are accessories like a mask chain. This holds your mask like a necklace around your neck so you don't lose it and will always have easy access to it.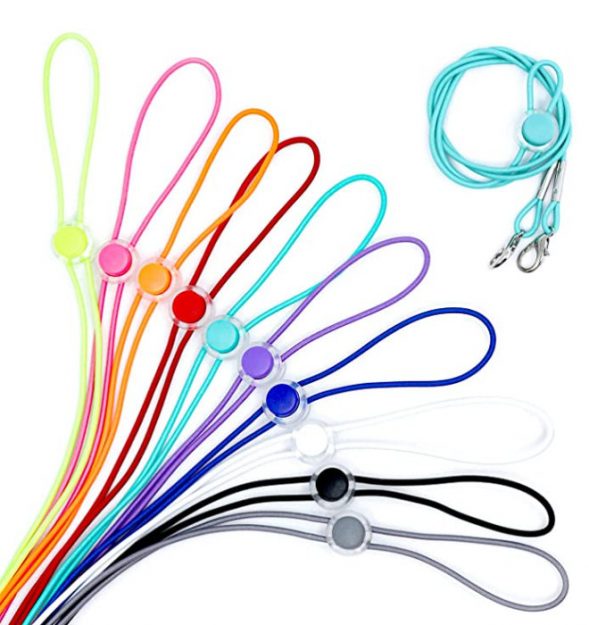 Another thing you should probably bring with you is a bag to keep all of your masks, preferably a waterproof one. This is great for storing your mask when you're not using it, like when you're eating.
Disinfectant
Yep, more things we now need due to the global pandemic. Especially in Disney, since so many people are touching the same surfaces as you, having a little bottle of spray sanitizer and/or some wipes can come in handy.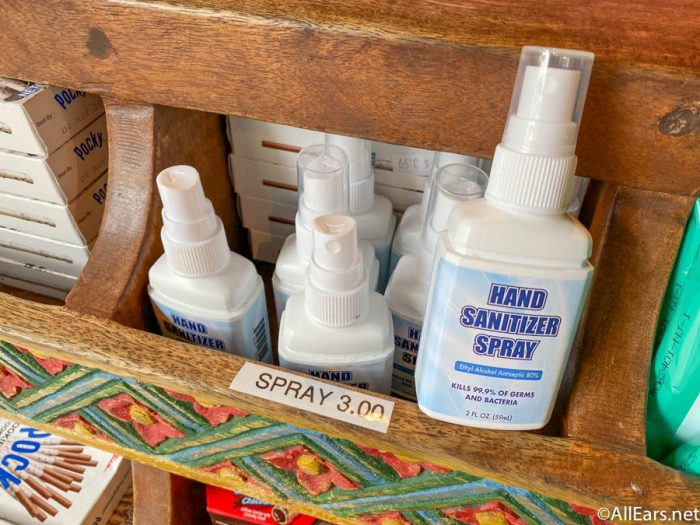 Along those lines, you also need to have your own hand sanitizer! It's way easier than finding a bathroom to wash your hands every time you want to try a new food around EPCOT's World Showcase.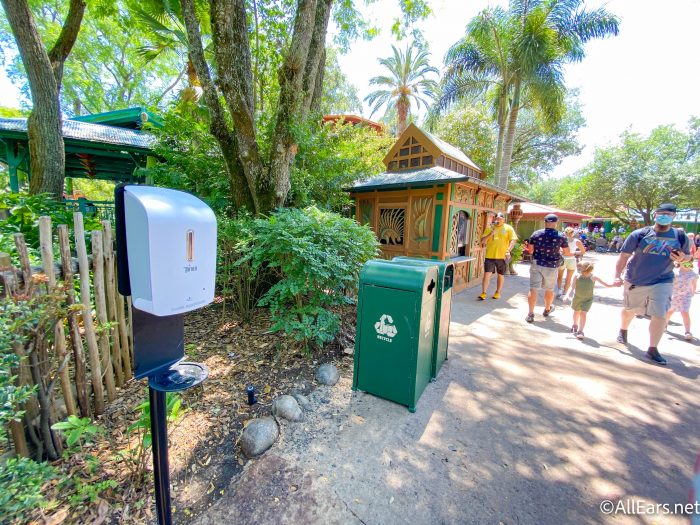 Plus, you can get a mini thing of hand sanitizer so it doesn't take up too much room in your park bag!
Phone Charger
Now more than ever you need to be able to use your mobile device while you're at Disney World. With new mobile features like Disney Genie, your phone can basically plan your whole park day. Plus, it's where you can view wait times, dining reservations and availability, and see a map of the parks.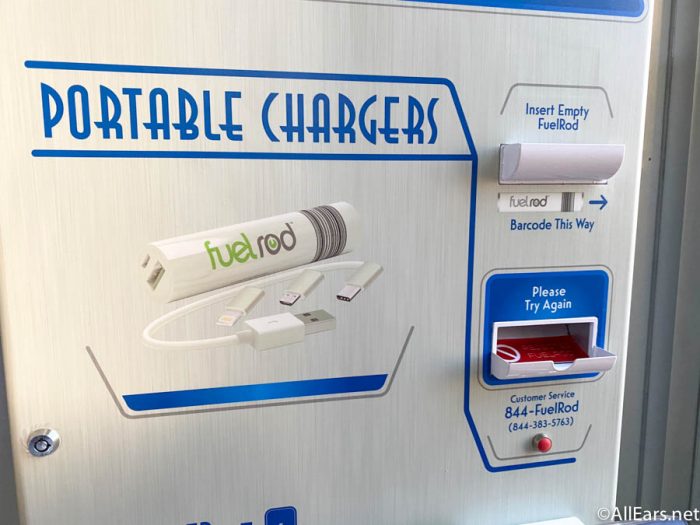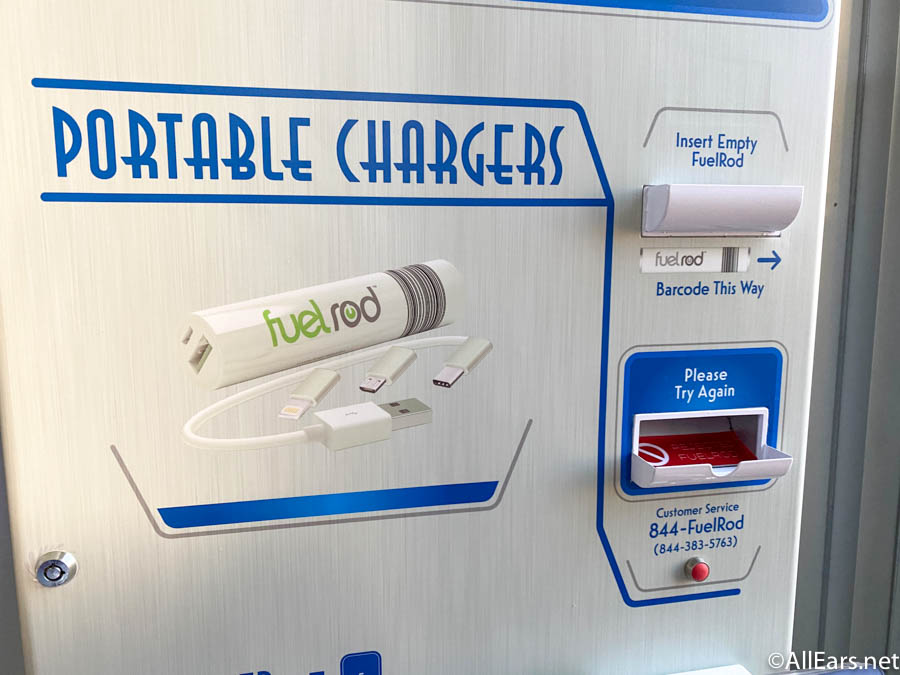 So your phone dying in the middle of the day would not be ideal! A portable charger is the way to go.
Headphones
Disney Genie+ includes audio experiences you can listen to around the parks. These are themed to the area of the park you're in, so if you want to listen in, you'll definitely need headphones.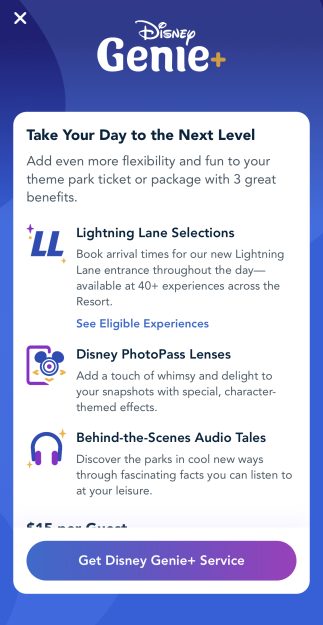 Because, let's be real, everyone gets mad at the person playing audio from their phone out loud when they're trying to enjoy the parks!
Reusable Straws
Disney World doesn't do plastic straws anymore. Instead, they use paper straws or straws made from sugar cane. This is a good step forward environmentally, but the paper straws in particular are not always good for drinking!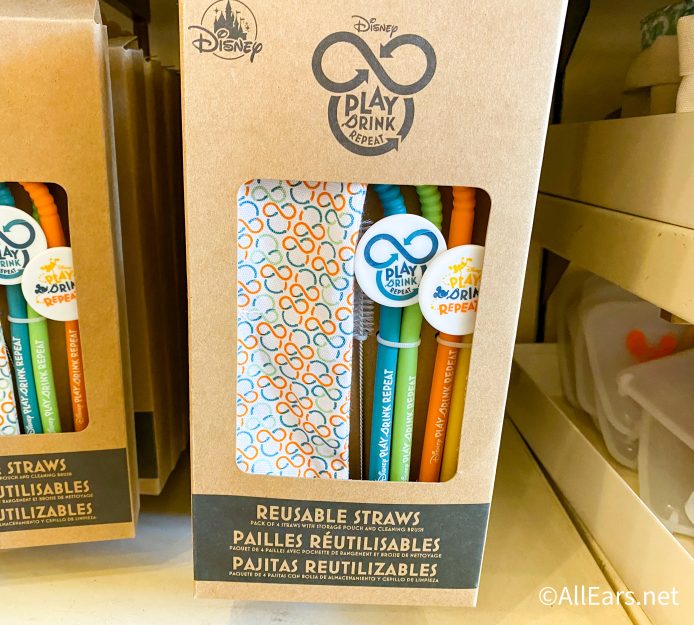 They tend to get soggy after a few minutes from sitting in a drink, you know, as paper has a tendency to do. So if you're not a fan of the paper straws, come prepared with your own! You can bring reusable metal or plastic straws with you and boom — problem solved while still remaining eco-friendly.
Antacids
Okay, hear us out. The food at Disney World has gotten better and better over the years, it's not just burgers and French fries anymore. This means you'll probably want to eat more of the food when you're visiting Disney World now.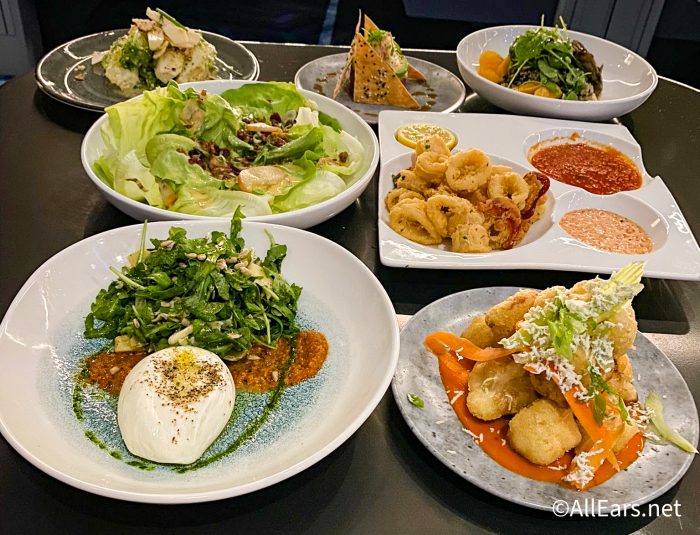 With so many different options, your stomach might not agree with everything your mouth enjoys, especially with all the dishes you can sample at EPCOT's food festivals. The last thing you want is to feel sick at Disney World, so have some reinforcements like Tums or Pepto Bismol, which both come in easy to carry packets. (If you forget these, check out the First Aid Center!)
Extra Deodorant
Disney World can be extremely hot, even when you least expect it! It's good to have some backup deodorant in case you start sweating through your shirt (we've all been there, no judgement!).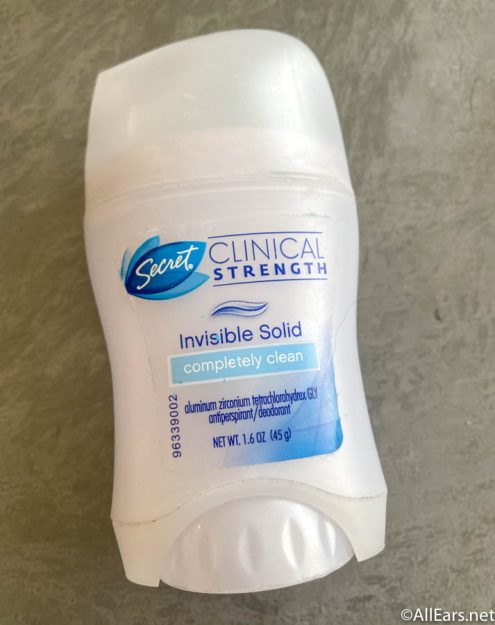 And this is particularly important now if you drive to the parks because there are no parking trams right now, meaning you might have to walk a very long way from your car to the front of the park. You don't want to be sweating before you even get in to start your day!
Sunscreen
Listen, you've needed sunscreen in Disney World forever, but we wanted to remind you. Years ago, there wasn't as much importance placed on sunscreen, and we now know just how vital it is for protecting our skin against that hot Florida sun.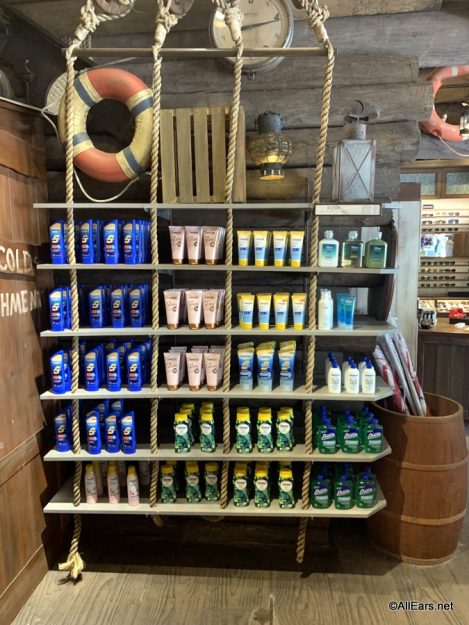 Something in particular we want to mention is bringing the sunscreen with you into the parks. You need to reapply sunscreen throughout the day for it to be effective. Also, don't forget your scalp and face! It can be easy to forget that your scalp can also burn, and many companies make products that specifically won't make your hair greasy. Or bring along a UV-protection hat!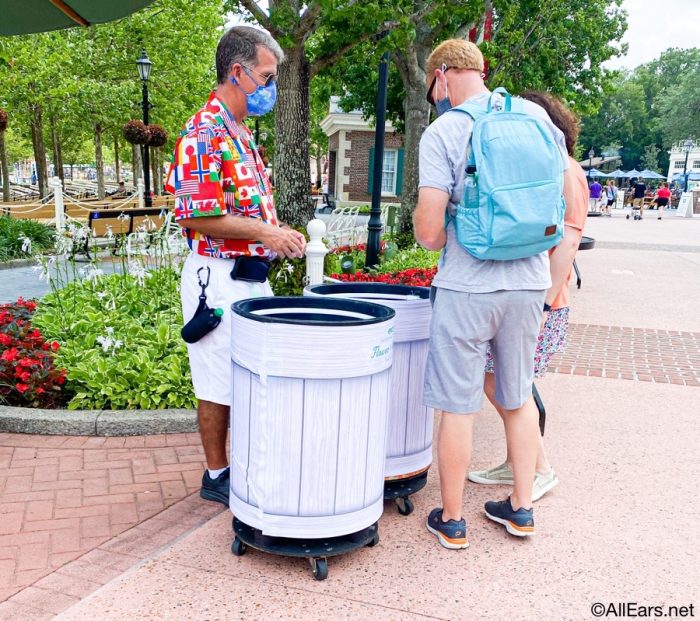 Those are all of the weird things you have to bring to Disney World now! Stay tuned to All Ears for more Disney news, info, and updates.
What weird thing do you bring to Disney with you? Let us know in the comments!
Join the AllEars.net Newsletter to stay on top of ALL the breaking Disney News! You'll also get access to AllEars tips, reviews, trivia, and MORE! Click here to Subscribe!