Some restaurants in Disney World are tried-and-true classics as well as unique finds that we would frankly eat at every day if we could: Sanaa, Nomad Lounge, Spice Road Table, and Grand Floridian Café are just a few we could dine at over and over again! But with hundreds of restaurants to choose from, it can be tempting to try something new over returning somewhere you've already been.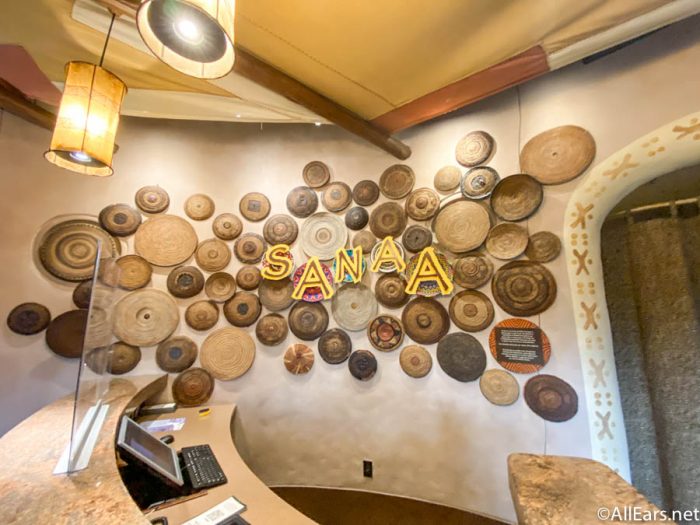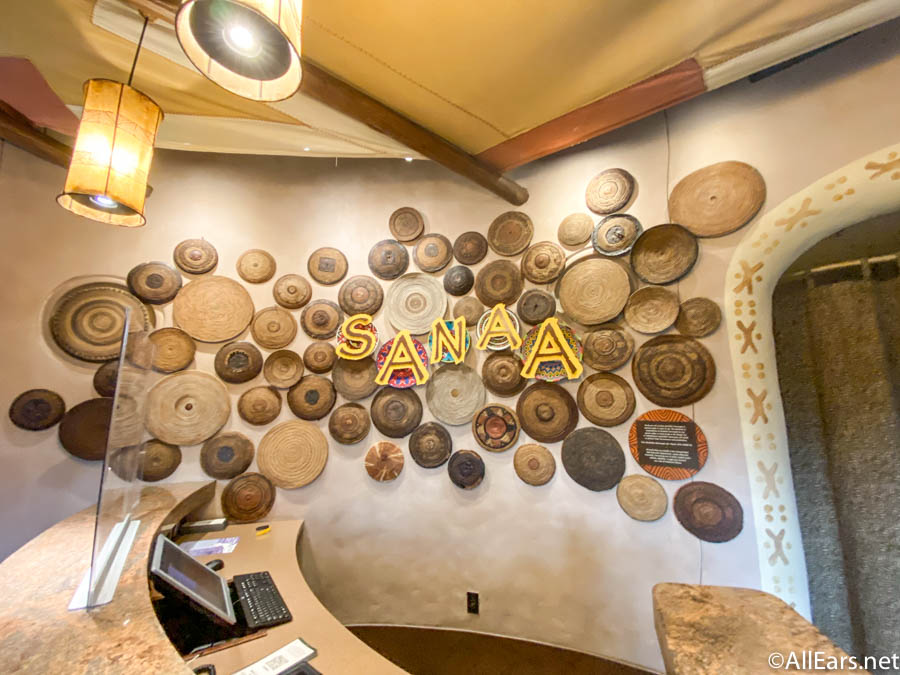 Today, we're sharing a list of restaurants we think are "one and done." These aren't necessarily poor restaurants, but rather dining locations where you go for the experience, or the menu is wildly expensive — no repeat visits are necessary.
The first restaurant we're mentioning may shock some of you! Cinderella's Royal Table in Magic Kingdom is an iconic dining location that you should totally do once to experience eating in Cinderella Castle! If you have a little one who's fond of princesses, this is also a great way to meet a lot of them at once (Currently, Disney World is offering modified character dining at this location).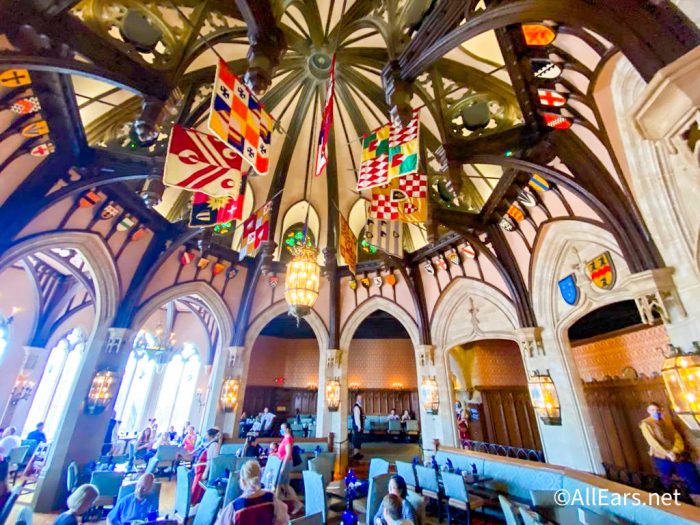 The price tag and the overall quality of food, however, make for Cinderella's Royal Table to be a "one and done." If you want to try something different, try Akershus Royal Banquet Hall (when open), Trattoria al Forno, or 1900 Park Fare (currently unavailable).
Be Our Guest Restaurant falls in the same category as Cinderella's Royal Table in that you're really there to dine in the iconic ballroom inside the Beast's Castle. It's truly an amazing environment to dine in, and will ultimately be a memorable dining experience. However, the food has been hit or miss in recent years, and the prix-fixe menu for both lunch and dinner make for a very pricey meal that frankly isn't worth doing more than once right now.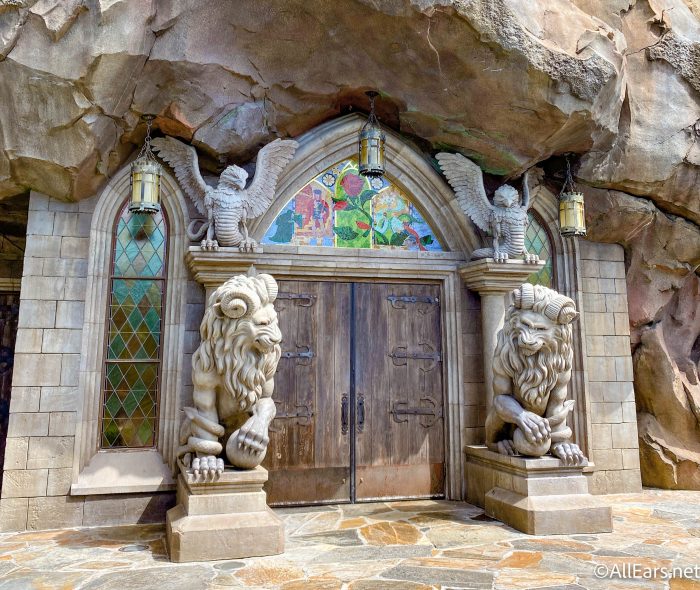 If you've already dined at Be Our Guest Restaurant, you can check out Liberty Tree Tavern in Magic Kingdom for a more affordable meal, or Le Cellier Steakhouse in EPCOT for that romantic, dimly-lit signature vibe.
Yep, we have another hot take on our list of "one and done" restaurants in Disney World! Now, Space 220 at EPCOT hasn't been open for all that long, but based on our early impressions, we have a feeling that this dining experience will be one that you really only need to do once.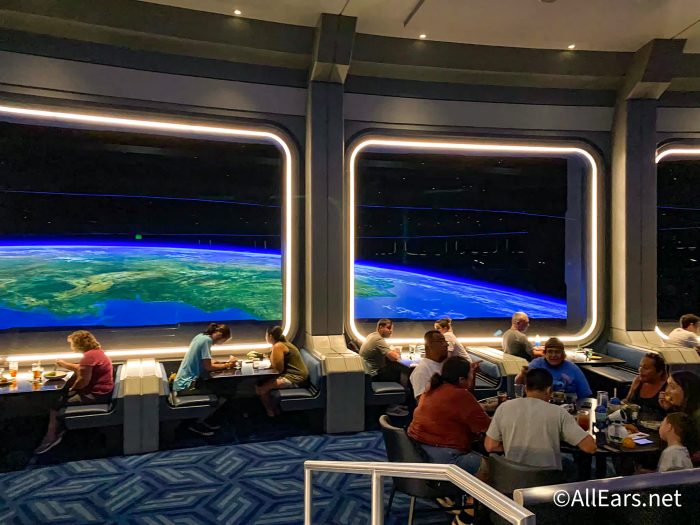 The food overall at Space 220 is good, and it may even improve as time goes on. However, you're really taking that elevator up 220 miles above EPCOT for the experience. And their lofty prices on their prix-fixe lunch and dinner menus would need to come back down to earth before we would say that this is worth multiple trips. There's really nothing like Space 220 in Disney World, but you can likely find less expensive, just as tasty versions of their menu items elsewhere after you have your first trip up to outer space.
Coral Reef at EPCOT sounds like a neat concept on paper — somewhat upscale seafood dining in an aquarium setting, with floor-to-ceiling aquarium habitats making you feel like you're almost dining underwater. Sounds neat…until you realize you're eating fish…in front of other fish.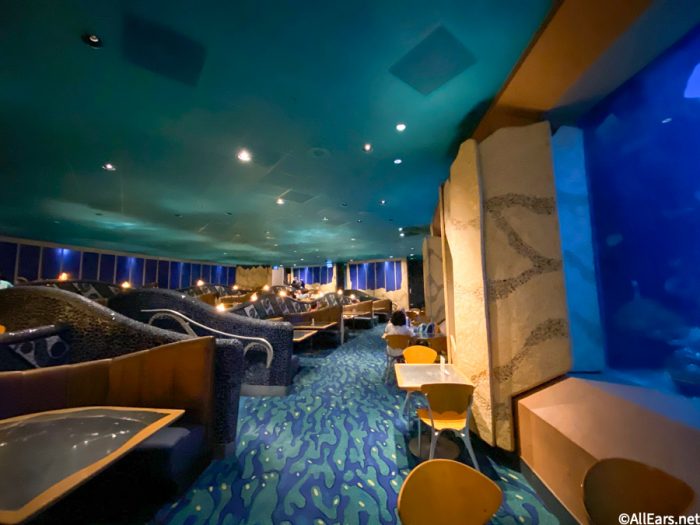 Unfortunately, the awkward interactions with the fish can't be made up for by a stellar menu. Overall, Coral Reef is a great place to check out once, especially if you like seafood, but after that, you'll do better off at a place like Sanaa for dining alongside live animals.
The common theme today seems to be "really neat atmosphere, so-so food." Sci Fi Dine-In Theater provides some of the most unique seating at any Disney World restaurant, with diners seated in old-fashion cars while movies play — just like you're at a drive-in movie. Unfortunately, the seating seems to be the most memorable part of dining here. It's not that the food isn't good, but once you've experienced this one-of-a-kind atmosphere, you're ready to move onto other restaurants.
Nearby in Disney's Hollywood Studios is 50's Prime Time Cafe, which also provides an old-school atmosphere with great food!
It's probably every Star Wars' fan ultimate dream to step foot into an actual cantina. Luckily, Disney World has made that dream a reality with Oga's Cantina in Star Wars Galaxy's Edge. The atmosphere is seriously cool, and the menu is filled with unique cocktails that could only exist in a galaxy far, far away.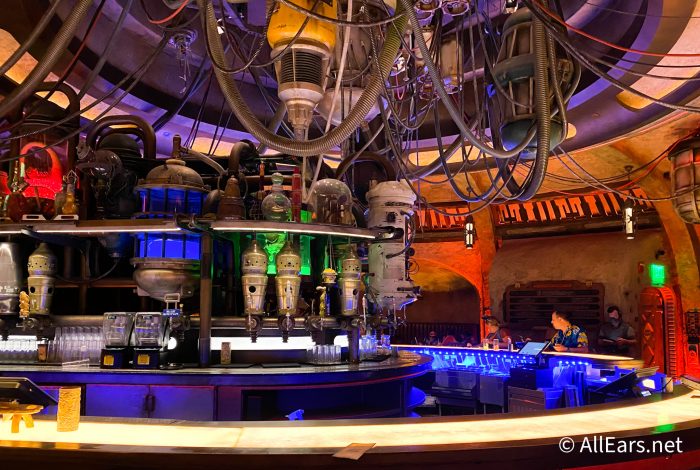 Much of Oga's is standing-room only, and it's not the most kid-friendly place with its loud music and menu heavily focused on alcoholic beverages. For more cult classic-style bars and lounges, head to Trader Sam's Grog Grotto, or to Jock Lindsey's Hangar Bar in Disney Springs (which is full of fun nods to the Indiana Jones franchise!). If you're just looking for a relaxing lounge, just steps away from Galaxy's Edge is BaseLine Tap House.
Chef Mickey's is a true Disney World dining rite of passage, especially for little ones. This is definitely a restaurant you should visit at least once, but beyond that…well, it's up to what your family prioritizes on a Disney World vacation. Is it really important that you meet the Fab 5 while on vacation? If so, then this is a great way to do so while getting a decent meal in for the day.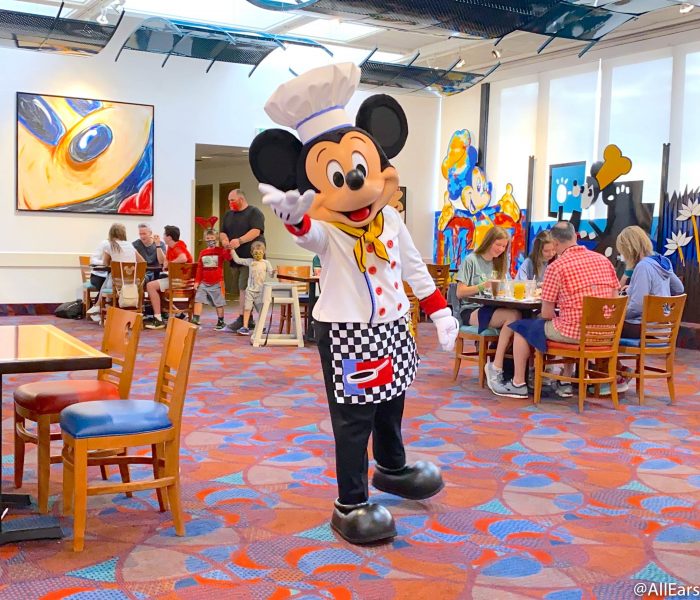 Keep in mind that Chef Mickey's is BIG. It's LOUD. And the food is just okay. You're really there to see the characters, and if you can stomach the price tag so you can wave to Mickey Mouse, then book that repeat visit. Otherwise, check out Garden Grill or Topolino's Terrace instead.
Don't get us wrong — California Grill is totally a must-do at least once to experience its stunning views of Magic Kingdom (and maybe catch a fireworks show!). However, California Grill's menu can be hit-or-miss, and they charge quite a pretty penny to dine there.
Now, we will say that it may be worth it to check California Grill out once more during the 50th Anniversary Celebration for its new three-course prix-fixe menu, but if you feel like you've had your fill, check out Topolino's Terrace or Toledo for more rooftop, dinner-with-a-view options.
These next two restaurants are paired together, in part due to their extravagantly high price tag and the fact that both Victoria & Albert's and Takumu-Tei are true dining experiences that take several hours to complete.
(Please note that Takumi-Tei has not reopened following the 2020 closure. We hope it will return soon.)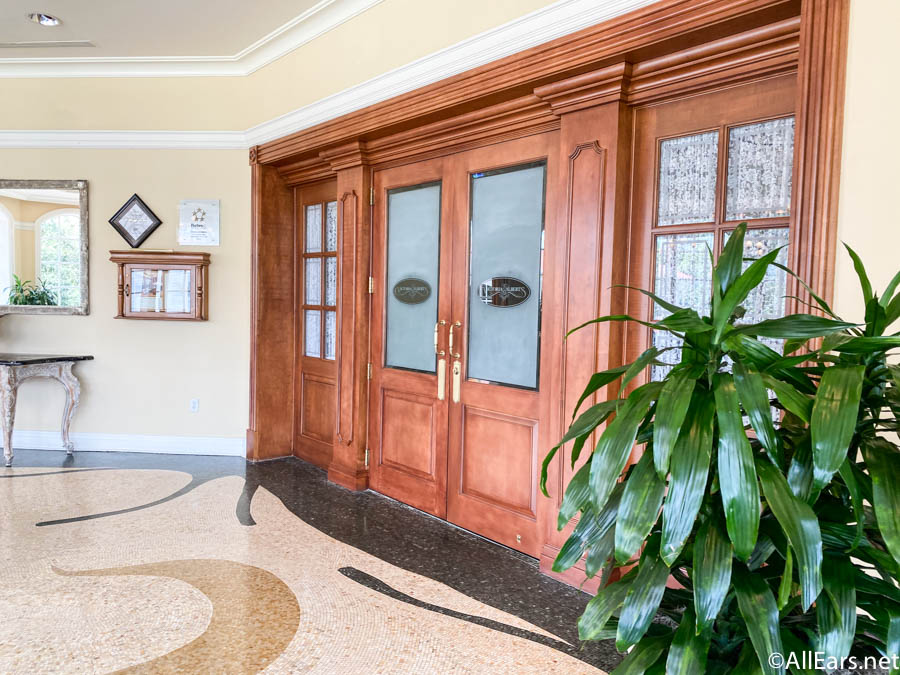 These are absolute must-tries if your budget allows and you want to experience top-tier service and food in Disney World. That said, due to the price tag, it's hard to justify multiple visits.
Other great restaurants that offer a similar signature feel include Morimoto Asia and Narcoossee's (currently unavailable).
The final two dining spots on our "one-and-done" list are sister restaurants, both owned by Landry's — Rainforest Cafe and T-Rex, both located in Disney Springs (with a second Rainforest Cafe located at Disney's Animal Kingdom).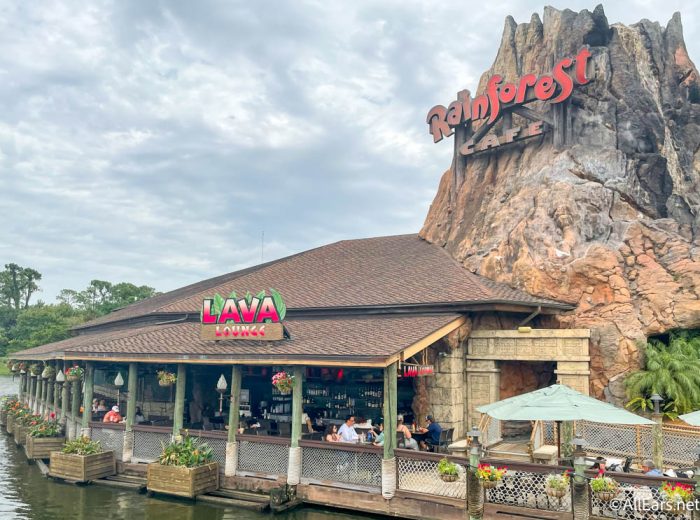 Long story short, if you already have a Rainforest Cafe near where you live, then you can likely skip this spot in Disney World altogether. However, your kids may find the life-size animatronic dinosaurs at T-Rex to be worth a trip.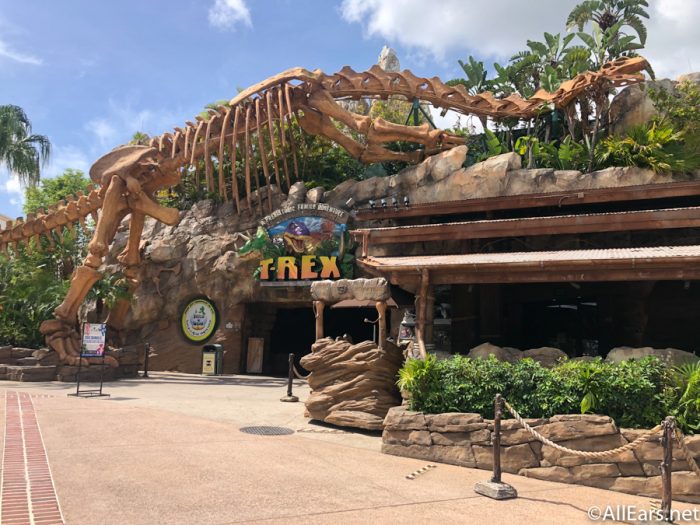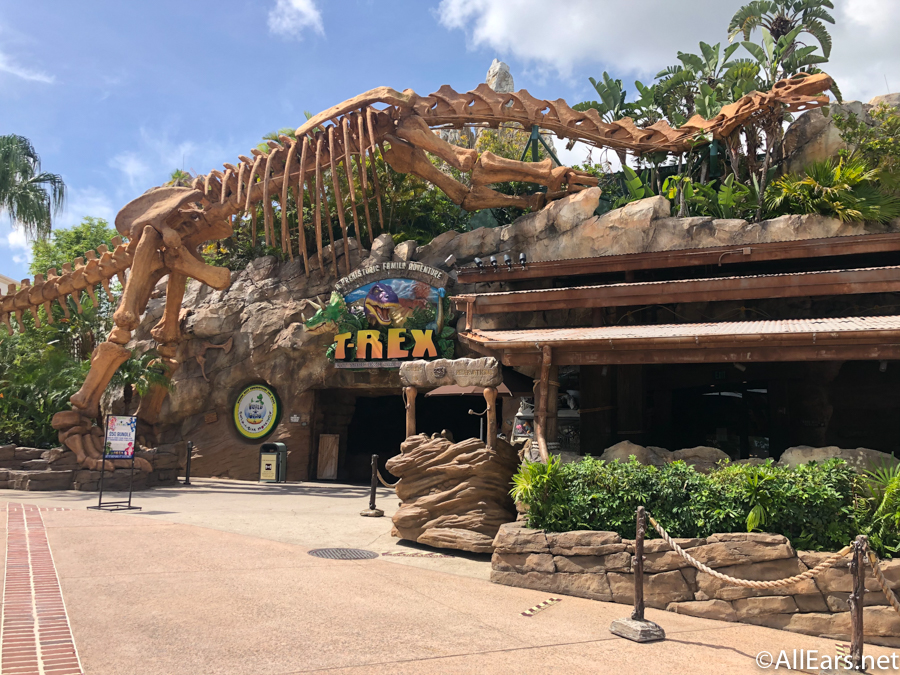 Once you've had your fill, skip the animatronic animals and head to Sanaa for dining alongside real animals that live on the savanna at Disney's Animal Kingdom Lodge. You can even try Teppan Edo for a unique dining experience where your kids will have plenty to look at (the hibachi-style dining gives you a bit of a show to go alongside your meal!).
Do you agree with our list? Which Disney World restaurant screams "one and done" to you the most? Let us know in the comments!
Join the AllEars.net Newsletter to stay on top of ALL the breaking Disney News! You'll also get access to AllEars tips, reviews, trivia, and MORE! Click here to Subscribe!