The Plaza Restaurant in Magic Kingdom is a great spot to get some classic American cuisine with a view of good ole' Main Street, U.S.A.!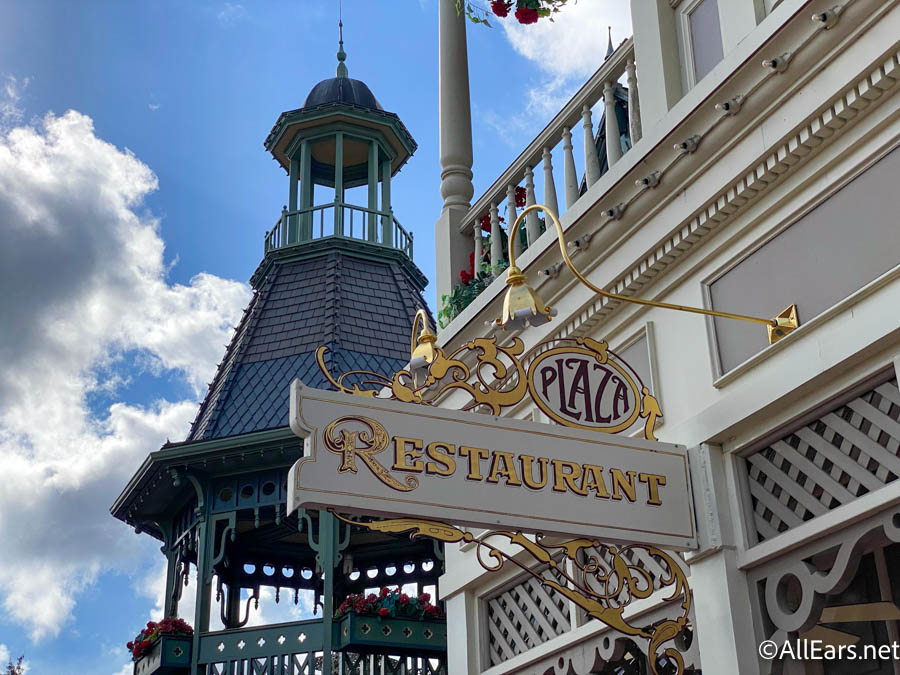 As part of Disney World's big 50th Anniversary, the Plaza Restaurant has four new treats to celebrate the occasion! Of course, we have to take you with us to try them as part of the festivities (even though we've been making our way through over 150 treats and drinks already).
The Plaza Restaurant has a few of its own signature eats that guests can enjoy during their visit!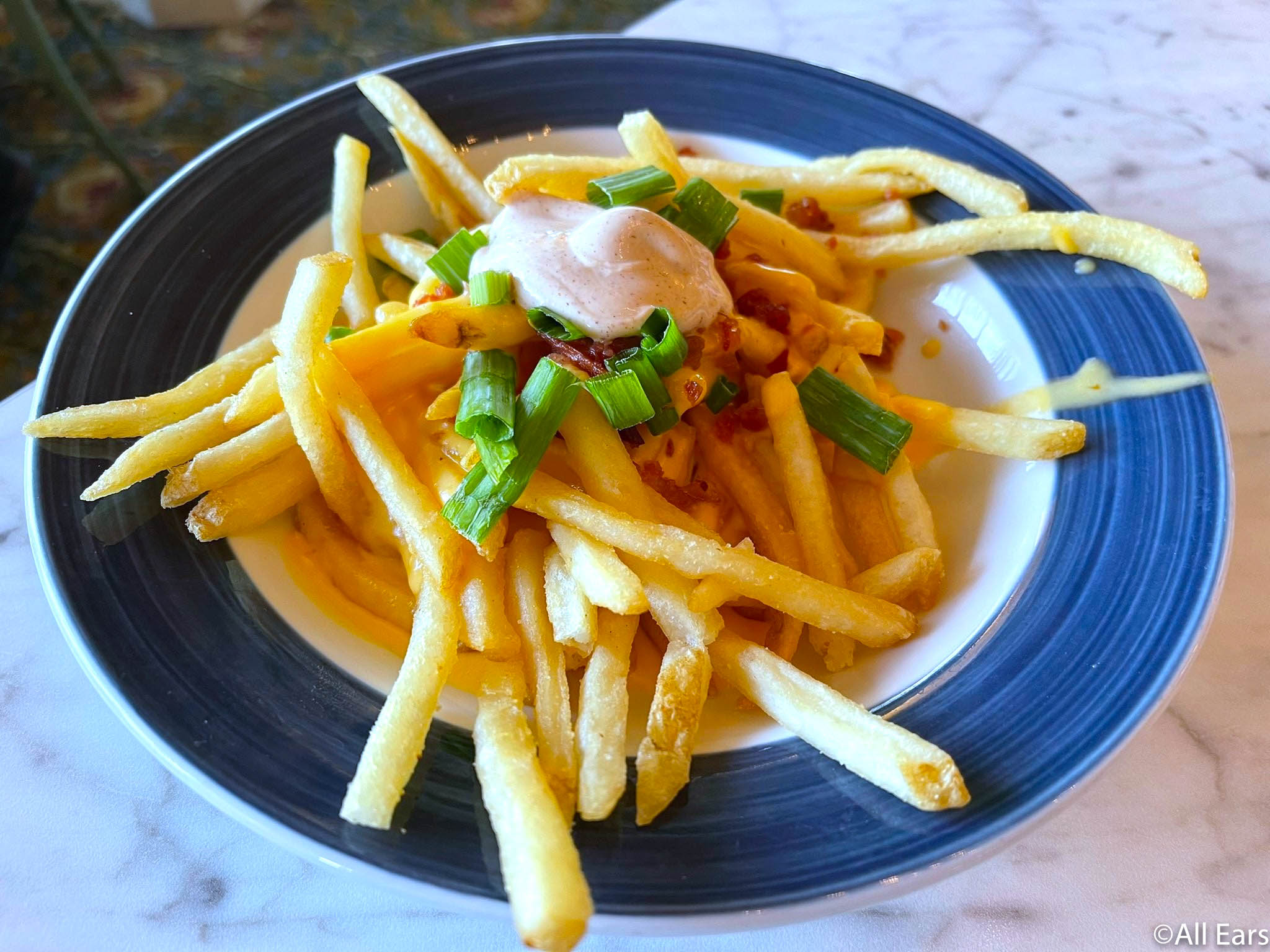 To start, visitors can try Plaza Loaded Fries that are topped with Melted Cheddar, Bacon, Green Onions, and Sour Cream for $12.50.
Plaza Loaded Fries at The Plaza Restaurant in Magic Kingdom. Topped with melted cheddar, bacon, green onions and spicy sour cream. pic.twitter.com/oNoJiRS8br

— AllEars.Net (@AllEarsNet) October 3, 2021
And, then to enjoy an entrée, they can choose from many great dishes for every type of palate.
But, the Roast Beef Au Jus is made with Caramelized Onions, Peppers, and Horseradish Sauce with an Au Jus for dipping is a recommendation you might want to pop into the Plaza Restaurant to try for $19!
Roast Beef Au Jus served with caramelized onions and peppers, topped with horseradish sauce and served with au jus for dipping pic.twitter.com/86zTGDyzO2

— AllEars.Net (@AllEarsNet) October 3, 2021
And, now we're onto the special 50th anniversary eats! The Monte Cristo Sandwich is a Deep-Fried Funnel Cake Batter with Bacon, Roasted Turkey, and Provolone sprinkled with EARidescent and Powdered Sugar served with a side of Strawberry Jam.
The Monte Cristo Sandwich is a fan-favorite amongst the Disney Parks, as well as a sandwich staple, that has sweet and savory flavors for $18!
Monte Cristo Sandwich (bacon, roasted turkey and provolone dipped in funnel cake batter and fried, sprinkled with EARidesent sugar and served with house-made jam. pic.twitter.com/Gj0gDTU2Ny

— AllEars.Net (@AllEarsNet) October 3, 2021
The "Cheers to 50 Years!" ice cream sundae features Chocolate and Vanilla Ice Cream, Brownies, Cupcakes, Cookie Crumbles, Pretzel Rods, and Hot Fudge topped with Whipped Cream, EARidescent Sugar, and a Mickey Pretzel Drizzled with Caramel and Chocolate Icing.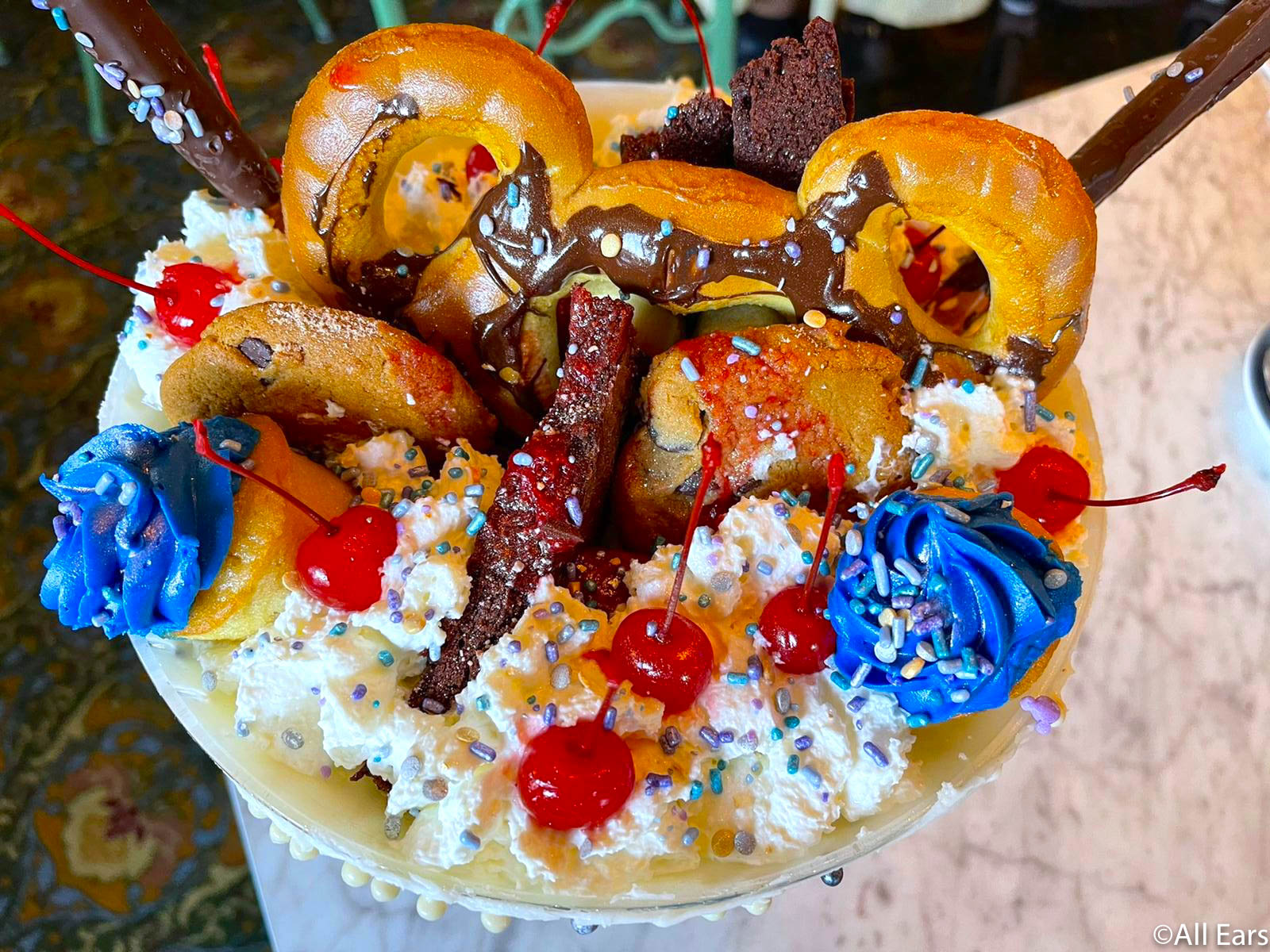 This treat is meant for 4-6 people (or one very, very brave person) and is available for $32. Sounds like quite the amazing treat to celebrate the 50th to us!
"Cheers to 50 years!" (Chocolate & vanilla ice cream, cupcakes, brownies, cookie crumbles, hot fudge, whipped cream and EARidescent sugar topped with a Mickey pretzel) pic.twitter.com/JSNOj2ZG4I

— AllEars.Net (@AllEarsNet) October 3, 2021
But, if you're looking for something a little more manageable, you can opt for the Omnibus Sundae stacked with Chocolate and Vanilla Ice Cream topped with Hot Fudge, Raspberry Sauce, Chocolate Sauce, candied Walnuts, Whipped Cream, and a Cherry for $9.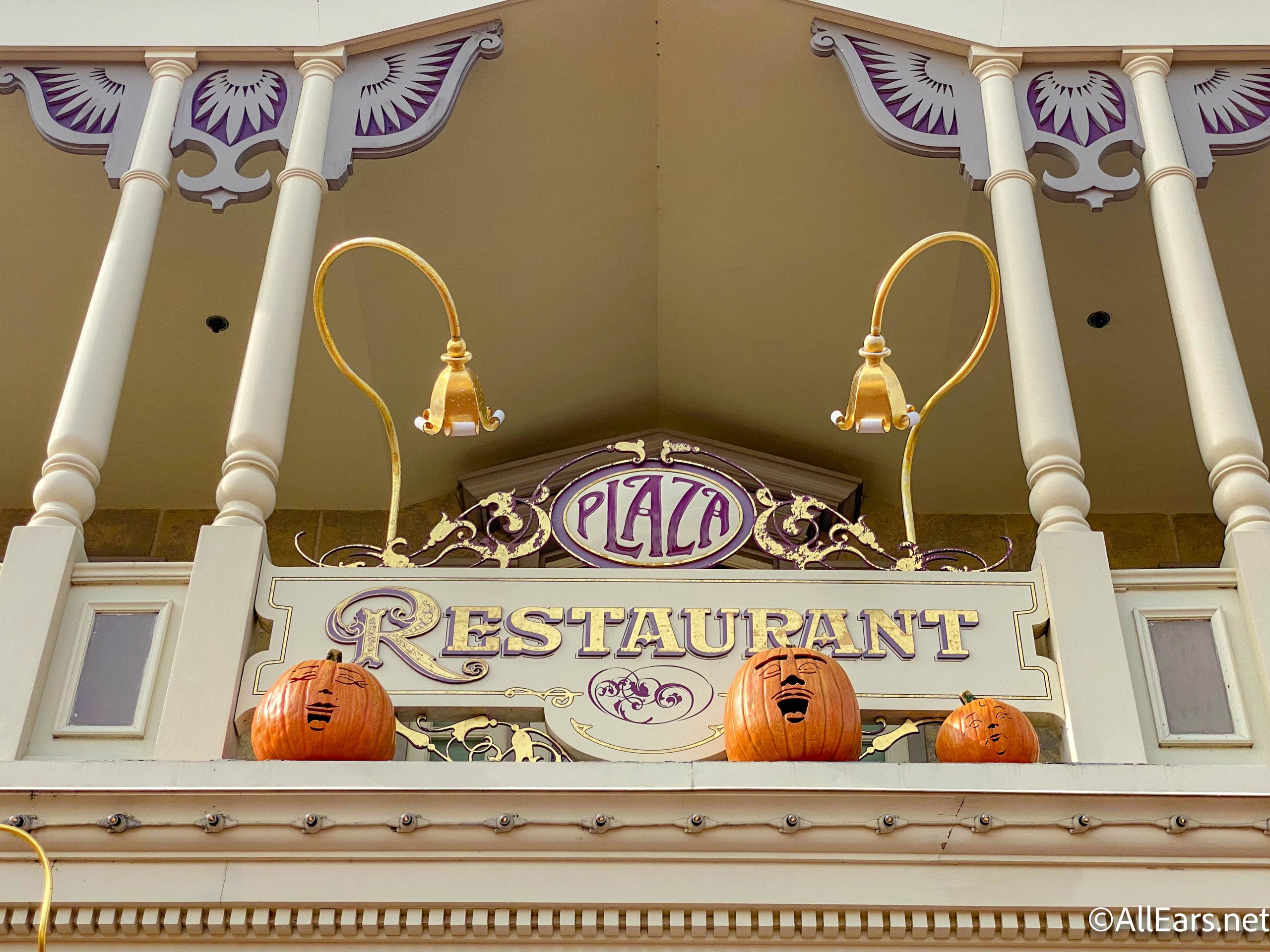 And, there's even a boozy option in honor of Walt's hometown! The Marceline Mudslide is a blend of Breckenridge Vanilla Porter Beer with Vanilla Ice Cream, garnished with Chocolate Syrup, Whipped Cream, and Crispy Chocolate Pearls for $10!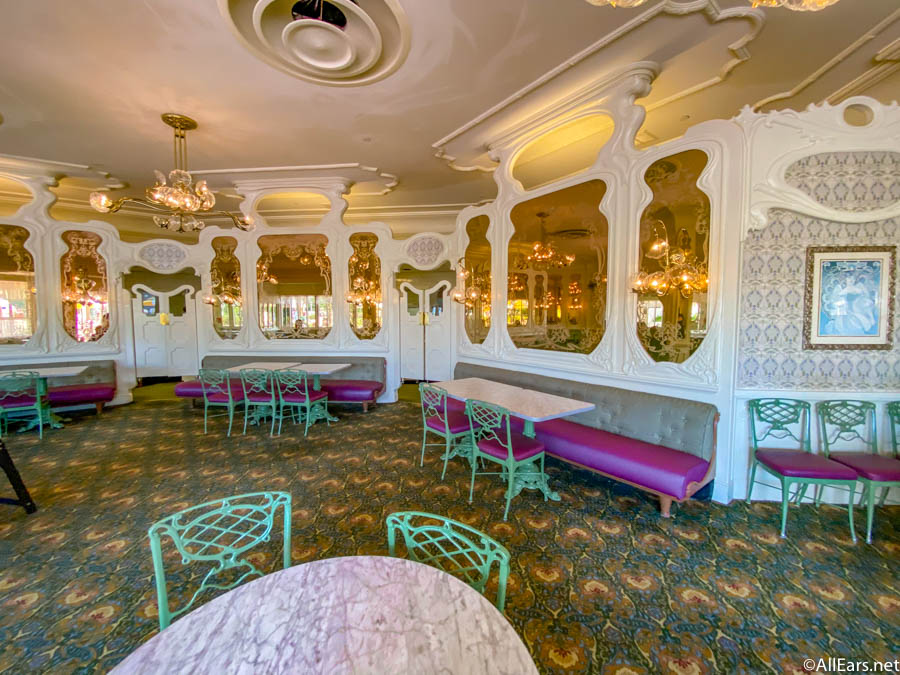 We're covering EVERYTHING from the 50th Anniversary, so be sure to keep up with us for celebratory entertainment on the way! Stay tuned with All Ears for the latest dining and Disney news coming soon!
Have you ever been to the Plaza Restaurant? Let us know in the comments below!
Join the AllEars.net Newsletter to stay on top of ALL the breaking Disney News! You'll also get access to AllEars tips, reviews, trivia, and MORE! Click here to Subscribe!