Growing up, my sister and I both had some pretty bad gluten intolerances, and usually, this made vacations a nightmare. But when we went to Disney World, we finally found a place that could accommodate our dietary needs.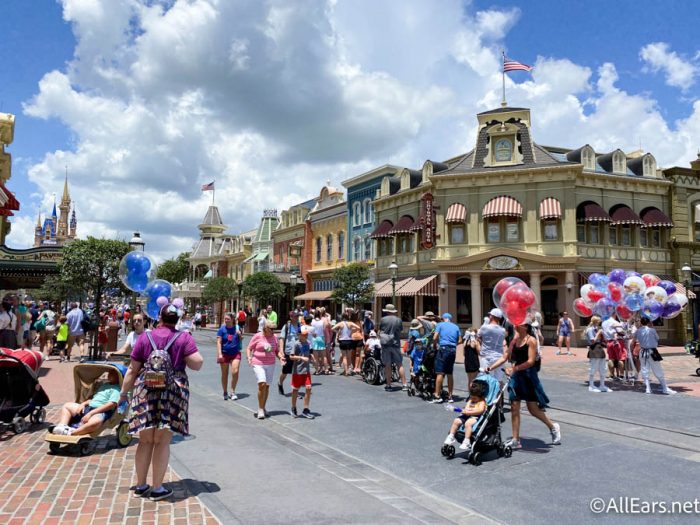 Over the years, I've slowly outgrown my gluten intolerance, but I haven't outgrown the delicious gluten-free snacks I discovered at Disney.
Without further ado, here are ten of Disney World's best gluten-free treats.
Gluten Free Zebra Domes – The Mara at Animal Kingdom Lodge
No list of gluten-free treats is complete without delicious GF Zebra Domes! These mounds of amaretto liquor mousse with white chocolate, chocolate stripes, and shavings aren't usually gluten-free, but The Mara restaurant at the Animal Kingdom Lodge Resort serves a gluten-free version that's equal to the original.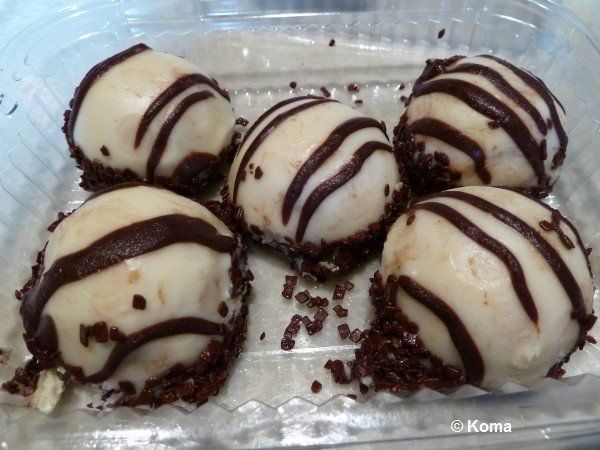 You may have to request this treat because it isn't always in the dessert case, but typically they have them on hand.
Turkey Leg – All Parks
This humongous meaty snack is gluten-free! You can find turkey legs at locations within most of the Disney World parks including the Turkey Leg Cart in Magic Kingdom, Fife & Drum Tavern in EPCOT, and Trilo-Bites in Animal Kingdom!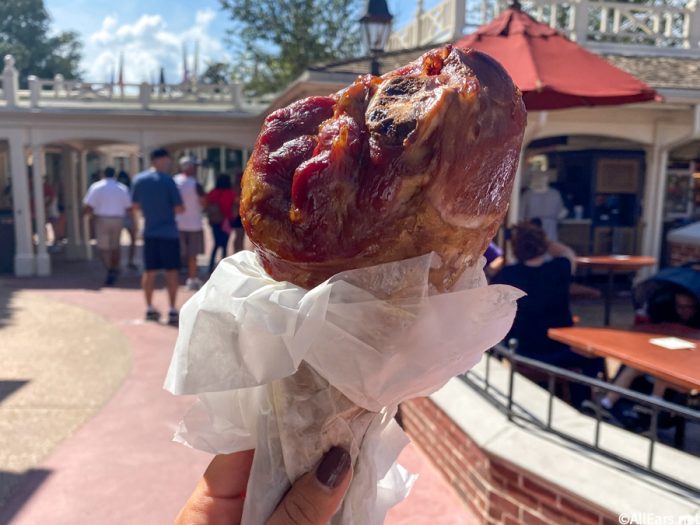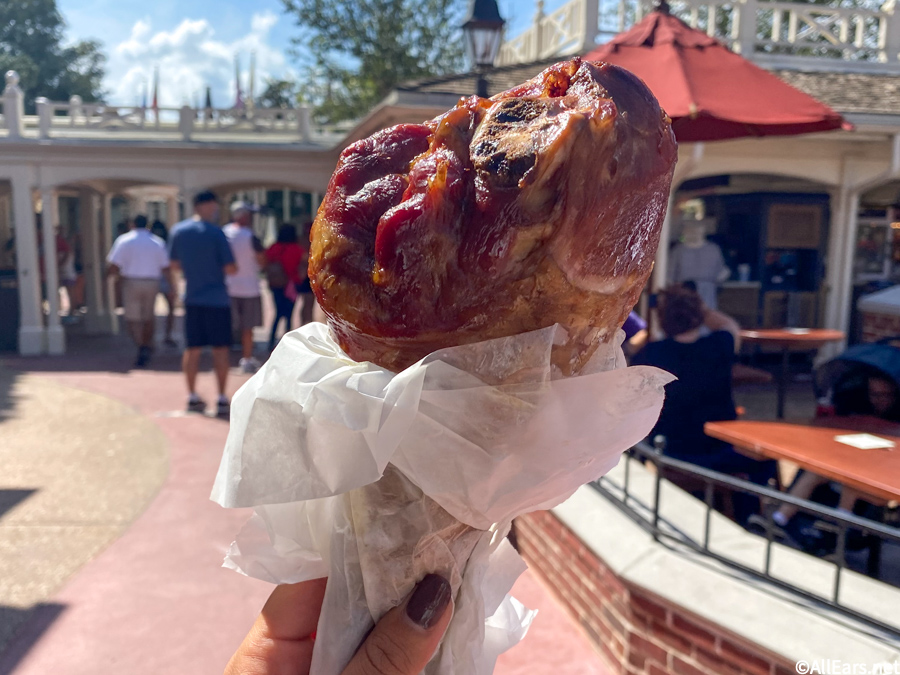 These turkey legs are famously huge, so keep that in mind before you buy!
Beignets – Port Orleans
Disney beignets aren't usually gluten-free, but if you stop by the Port Orleans Resort – French Quarter's Sassagoula Floatworks and Food Factory (or nearby at Scat Cat's Club — Cafe) you can request some hot and fluffy gluten-free beignets — and they are just as good as the original ones!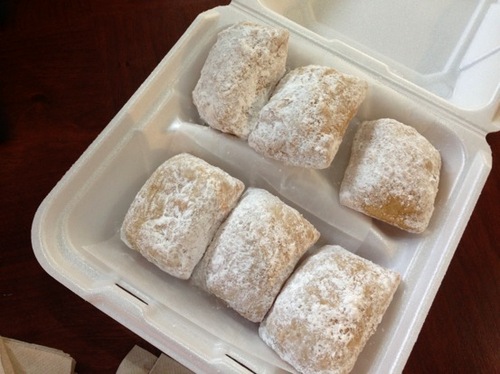 It's a bit out of the way for some beignets, but it's definitely worth it if you're craving some great gluten-free treats!
Snacks With Character Collection – All Parks
Disney's Snacks with Character Collection is a wide array of allergy-friendly snacks made in collaboration with the dairy, egg, peanut, and gluten-free snack company Enjoy Life. Covering 14 different allergens, these treats are perfect for anyone looking for a good snack that's friendly to sensitive stomachs.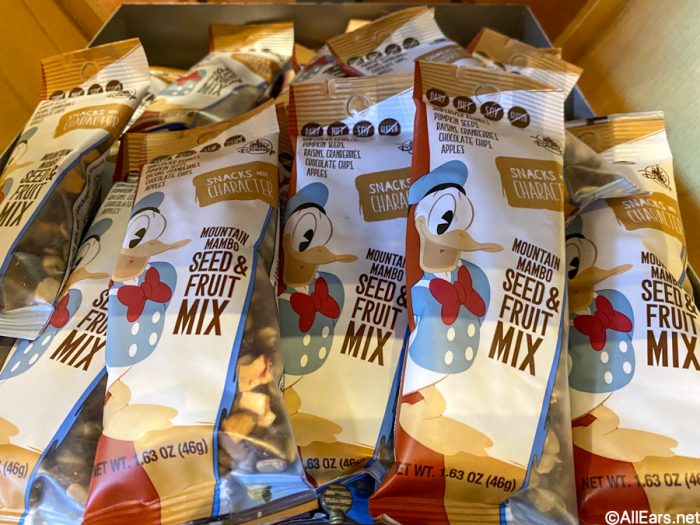 These allergen-free treats can be found just about anywhere in Disney World and feature both sweet and savory options.
Popcorn – All Parks
Another classic treat that's gluten-free is Disney's popcorn. Found all over Disney World, munching on some popcorn is a classic pastime. Plus, there are tons of cute souvenir popcorn bins to collect!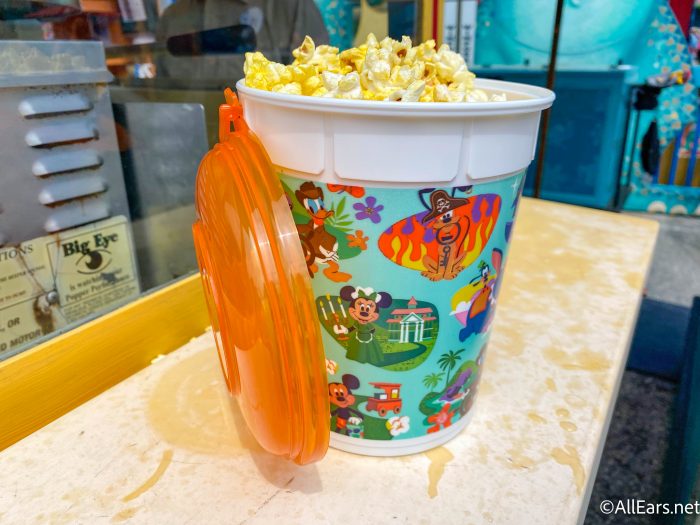 This crunchy treat can be especially handy in a pinch since there's almost always a popcorn stand nearby! There's something about Disney popcorn that's extra delicious, it's like magic! (And it's vegan, too, so it's good for folks with multiple of dietary needs. And hangry kids. Definitely good for hangry kids.)
Mickey Ice Cream Bars – All Parks
Just like the popcorn, Mickey Ice Cream Bars are another classic Disney that just so happens to be gluten-free. You can find these sweet treats just about anywhere in Disney World, making them the perfect way to cool down on a hot Florida day!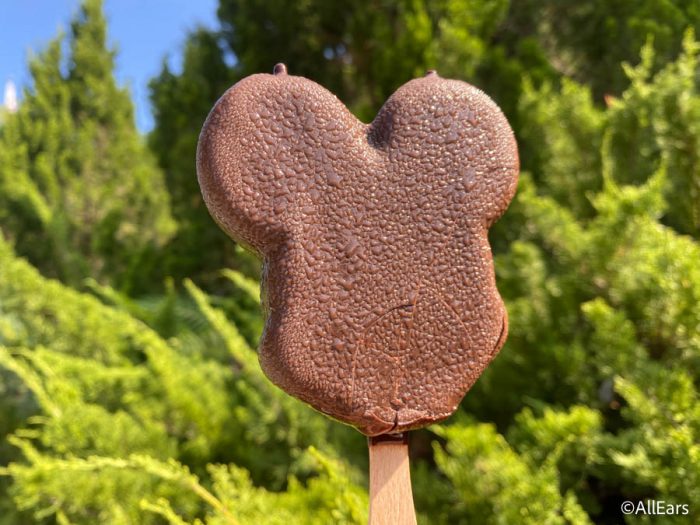 Much like the popcorn, these ice cream bars can be handy in a pinch since you can find them everywhere! If you're in need of an ice cream fix that's gluten-free and (somewhat) easy to eat on the go, this is the one for you!
Everything on the Menu! – Erin McKenna's Bakery NYC
Erin McKenna's Bakery NYC in Disney Springs is like allergy-friendly heaven! Everything on the bakery's menu is gluten-free AND vegan, so this is a great spot for everyone! Not only is the food accessible, but it's also satisfying.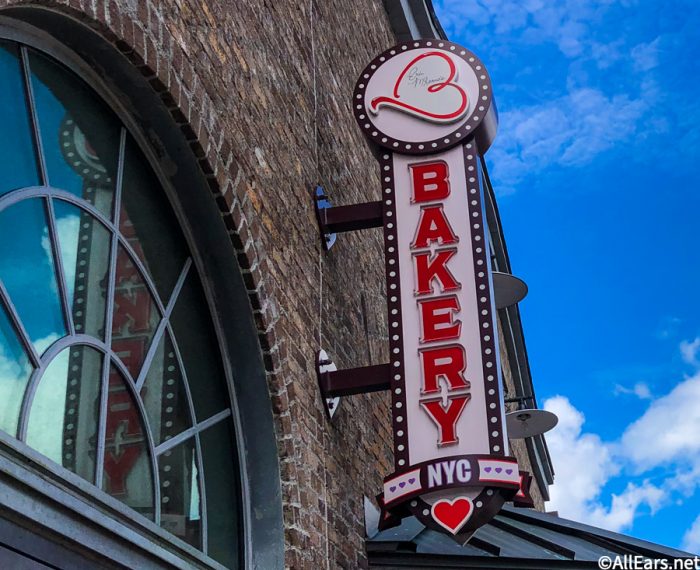 From cupcakes to cookies, Erin McKenna's has everything! You truly can't go wrong here.
Gluten-Free Churros – Nomad Lounge
The Nomad Lounge is a fantastic and beloved spot to take a refreshing break in Animal Kingdom, but it also has one of the best gluten-free desserts in Disney World: gluten-free churros (that are better than any of the churros you can buy in the Parks).
With plenty of churros and two delicious dipping sauces made from vanilla cream and chilis with strawberry, these churros are a total win.
Macarons – Les Halles
If you want a gluten-free taste of Paris, then the Macarons from Les Halles in EPCOT's France Pavilion are perfect for you. A set of six flavors, these crisp treats are a convenient and portable light bite while you're on the go in Disney World!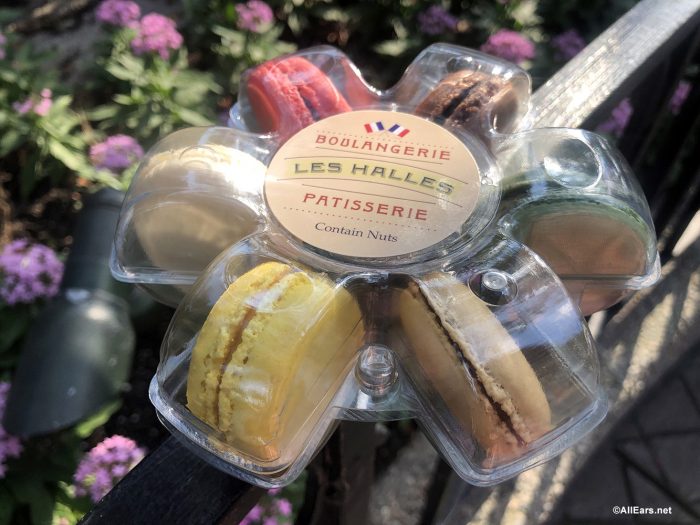 If you're looking to try something new, find a treat with lots of variety, or are just craving macarons (like us!), stop by Les Halles and grab a set.
Dole Whip – Aloha Isle and more locations 
Dole Whip is one of those classic treats that's just synonymous with Disney World, so thank goodness it's gluten-free! You can find this delicious citrusy treat at locations like Aloha Isle in Magic Kingdom, Pineapple Lanai at Disney's Polynesian Resort, and Tamu Tamu Refreshments at Animal Kingdom!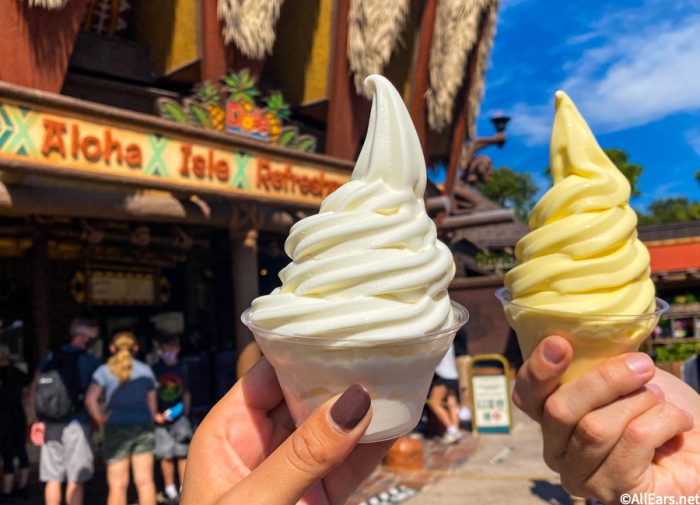 We love the traditional Dole pineapple flavor, but there are several other options available at any given time, including raspberry, strawberry, lime, and coconut.
We hope these gluten-free options satisfy your cravings for stellar Park snacks to fuel all the fun you're going to have on your Walt Disney World vacation.
Join the AllEars.net Newsletter to stay on top of ALL the breaking Disney News! You'll also get access to AllEars tips, reviews, trivia, and MORE! Click here to Subscribe!

What do you think about these gluten-free treats? Let us know in the comments!