To all who come to this photo trivia game, welcome! Along the way, the photos can make us relive memories and see details that Walt's Imagineers put into everything we love in Walt Disney World!
BIG NEWS, Players! One of our own, Isabel Blank, has become a cast member! She's been accepted in the Disney College Program! WOW! Good for you, Isabel!!! We wish you all the best and can't wait to ask you to use your discount to buy us things!

I decided to look up my anniversary with WitW and guess what? It was 10 years in February! Can you believe it? Thank you to everyone for being here and all your support! Of course, after the way I've been messing up lately, maybe someone else should take over. 😀

And now: Challenge #696: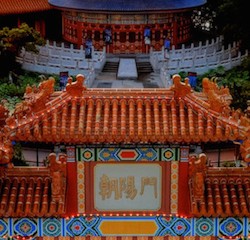 And here's the answer:
The China Pavilion at sunrise in Epcot! What a gorgeous photo!
OK. I screwed up. I didn't update the Challenge to say we're back in the parks, and it threw things off. Sorry! And I did take it into account.
The first winner this week is: Axel Beer! Congratulations to Axel and all the winners this week: Susan K, Andreas Beer, Jim & Lorie Sonnen, Charity Lux, Jim Wieczorek, The Hicks Family, Team Hill, Linda Hoffman, Claire Gregory, The Nufranick Family, Grumpys Groupies, Laurie Walker, Terry G, Thee Reichl Family, Holly Baxter, Martha & Justin Collins, Timothy Snyder, Caroline Sciore, Linda Hoffman, Brian Gallant, Theresa Maradei, Sandie Albrecht, Andrew Eckert, Emily, Vera And Izzy Williams, Brooksbunch, Linda Hoffman, Joshua Green, Sue And Ed Adams, Jim Finley, Tony Bivens, Beau Harrison, Barry Gruber, David G Crockett, Barry Gruber, Bob Kiel, Jeremy Reichelt, The Patterson Family, Janet Thorn, The Wolfe Family, Bob Kiel, Shannon Benton, Fred Terluin, The Gunnels Gang, Beth Wolf, Ted Dastick Jr., Louise Theabo, Karen Bellamy, Lori And Neil Bowen, Elliot Blair, Josh Weiss, George Mundy Jr, Barry Sklenar, Barclay Bakkum, Donald Purney, Sheila Bagg, Mark Hardy, Jeff & and Isabel Blank!
______________________________________________________
Challenge #697 for July 18th, 2021 Where in the world is this?
We're in a park. Really!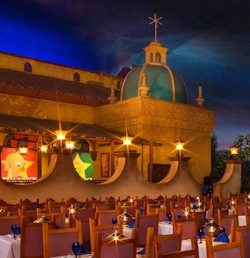 Hint: We just walked down a bit from last week's challenge.
Do you know? Do you have a guess? Send in your answer before the end of the day on Thursday, July 22nd by clicking on the blue box below. Please do not post your answers on this blog post.
See you soon, Players!

_____________________________________________________________________
Everyone who sends in a correct answer to a Where in the World Challenge this month will be entered in a drawing at the end of the month for some special AllEars® goodies!
Be sure to follow @allearsnet on Instagram and Twitter!
Check out our YouTube Channel for reviews, news, information, and more!
Click below to subscribe to the AllEars® Newsletter so you don't miss any of the latest Disney news!