No matter how much of a Disney expert you are or how many Disney Parks visits you've made, it seems there's always something new to discover.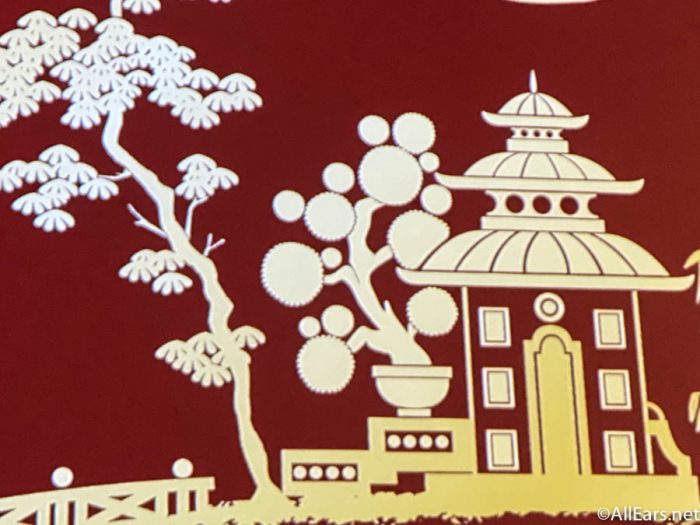 Aside from all of the incredible details you can easily spot, the Imagineers have done a pretty fantastic job of hiding some Easter eggs, Hidden Mickeys, and more on the Disney World attractions. Some of these are hidden in plain sight, and others will take a bit more effort to find. Today, we're breaking down our top 10 Easter eggs on Disney World rides!
Here are some details you may not have ever noticed on some of your favorite Disney rides.
1. The Great Moving Ride
If you, like many others, mourned the loss of The Great Movie Ride from Disney's Hollywood Studios, you might find it difficult to even get yourself on Mickey & Minnie's Runaway Railway in this ride's former home. But we'd encourage you to step aboard the ride, and pay very close attention during the ride's carnival scene. There, you'll spot a poster for "The Great Moving Ride." This is a call back to The Great Movie Ride (of course) and is a little tribute that fans of the former attraction can truly appreciate. Just because something isn't there anymore doesn't mean it's fully gone.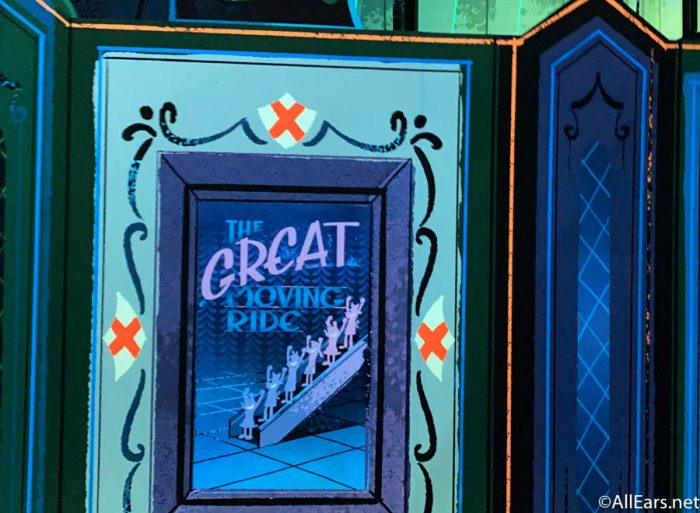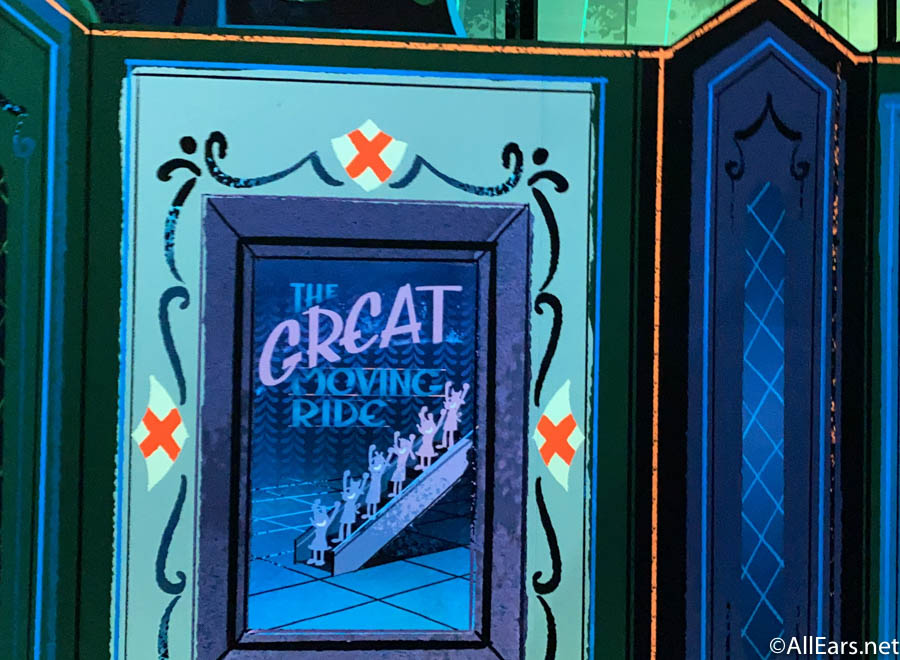 While this is one of our favorites from Mickey & Minnie's Runaway Railway, the ride has all kinds of other Easter eggs you might have totally missed. Click here to see a bunch of other easter eggs on this ride!
2. Buster's Name Tag
Over in Toy Story Land, there are lots of unique details. As you enter the queue for Slinky Dog Dash, you'll see the Stand-by Entrance wait time sign on the left under the Slinky Dog Dash sign. Notice what the sign looks like? It's a dog tag! But it's not just for any dog — it's for Buster, Andy's dog from Toy Story! If you walk under the sign and turn around, you'll see that the back of the sign has the name "Buster" on it and the address of Andy's house. The next time you're walking under this sign, remember to turn around!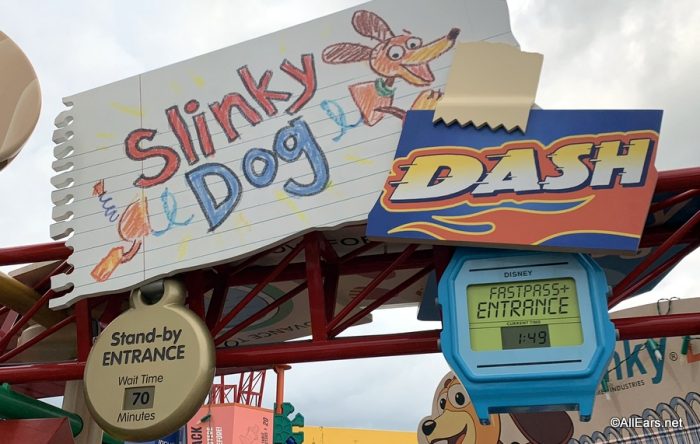 3. Marty Called — Wants Changes!
At Walt Disney's Carousel of Progress, there are quite a few Easter eggs, including Mickey Mouse salt & pepper shakers in the kitchen, a Mickey Mouse plush near the Christmas Tree, and a Mickey nutcracker on the mantle, all just in the last scene of the attraction. But there's one in particular in that last scene that we absolutely love.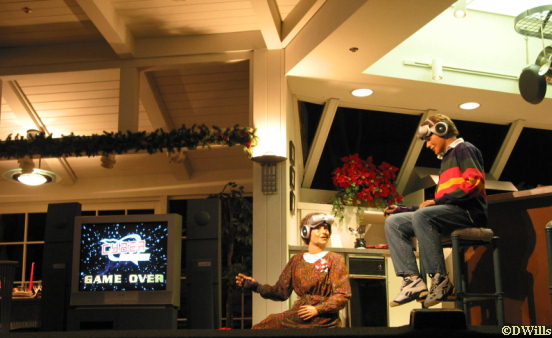 If you look at the bulletin board behind Sarah's computer, you'll spot some notes there. If you can zoom in, and you'll see one that says "Marty called — wants changes." This is a reference to Imagineer Marty Sklar, who worked for the Disney company in various roles for many years starting way back in 1955. Sklar served as President and Vice Chairman of Imagineering from 1987 through 1996. During this time, the Carousel of Progress received a major refurbishment, reopening in 1994.
Sklar passed away in 2017, but his legacy in the parks certainly lives on.
4. Casey Jr. Splash 'N' Soak Station Opening Years
If you don't particularly love getting wet while in the Disney parks, you might not spend a lot of time over at Casey Jr. Splash 'N' Soak Station in Magic Kingdom. But the next time you're in the park you should stop by! If you take a close look at the colorful train cars in this area, you'll see some numbers on the backs of them — 71, 82, 89, and 98. Recognize those numbers from somewhere? They represent the opening years of the Disney World theme parks! 1971 — Magic Kingdom, 1982 — EPCOT, 1989 — Disney's Hollywood Studios, and 1998 — Disney's Animal Kingdom. It's a small but fantastic reference to the parks and resort as a whole.
5. Mr. Toad Passes the Torch
Mr. Toad's Wild Ride lives on in Disneyland, but the ride was closed at Magic Kingdom in Disney World and ultimately replaced by The Many Adventures of Winnie the Pooh. But Mr. Toad's fans made sure he didn't leave quietly. In fact, several particulate in "Toad-Ins" and tried to save the ride. Ultimately, Toad did leave, and Pooh took over his spot, but a few references to Mr. Toad appear on the attraction. In Owl's house, if you look to the left, you can find a portrait of Mr. Toad quite literally handing over the deed of the spot to Owl — a symbolic passing of the torch.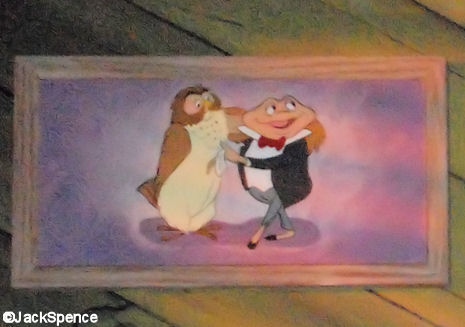 If you look to the right before the end of that room, you'll also find a photo on the ground of Mole (another character from Mr. Toad's world) tipping his hat to Pooh. Seems there's no bad blood between these characters, although some fans still pine for Toad's return.
Bonus: Looking for more Mr. Toad? Head to the pet cemetery at the Haunted mansion, and you'll find a grave marker with Mr. Toad toward the back. Rest in peace little friend.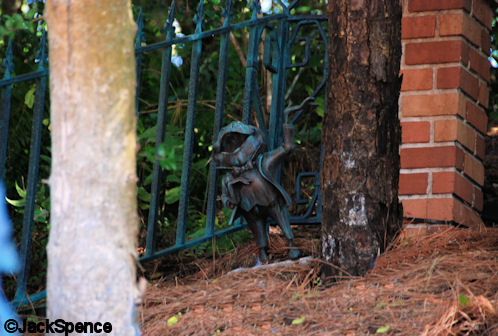 6. Dean Finder
If you're a big fan of retro EPCOT, then you'll be familiar with the name "Dreamfinder." This character appeared in a previous version of the attraction that is now known as Journey Into Imagination With Figment and is beloved by many fans.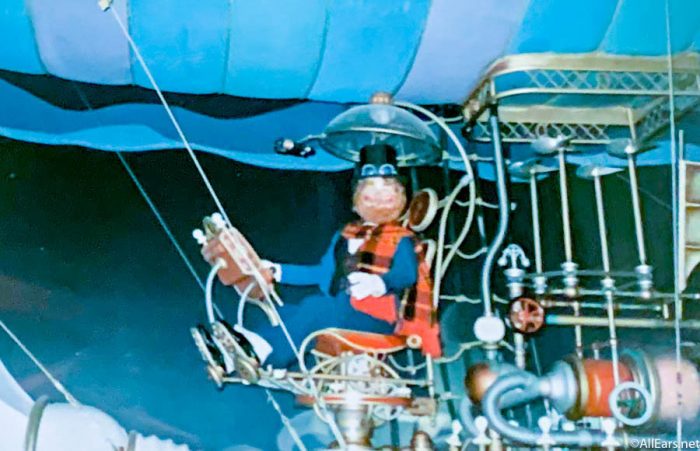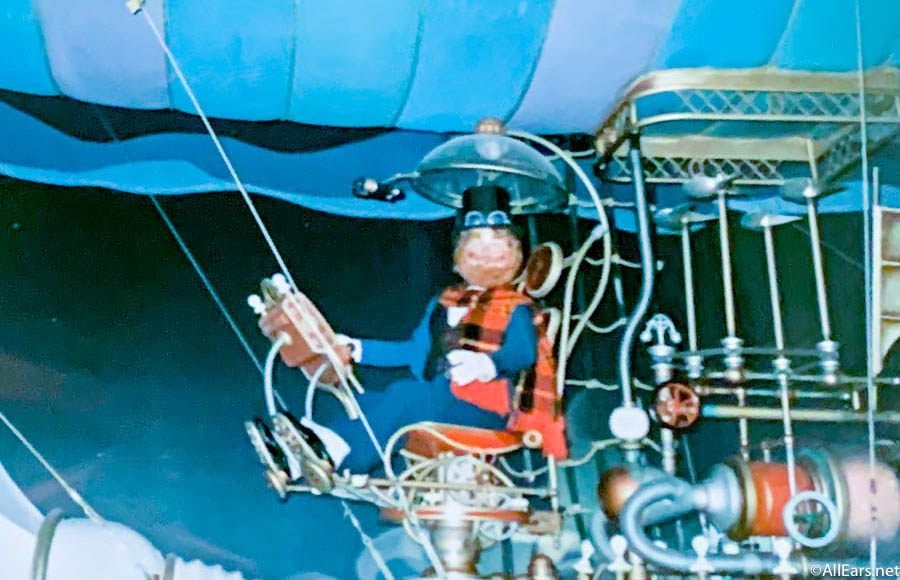 Dreamfinder was ultimately removed from the ride, but there is a reference to him. After you go past the first scene, you'll pass a door with the name "Dean Finder" written on it. It's a bit of an homage to this classic character and a reminder that things are never truly lost at Disney World.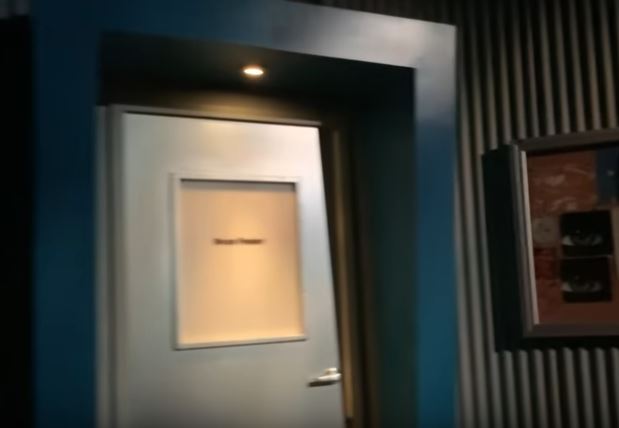 7. Key Under the Mat & A Net Full of Jello
Head over to Muppet*Vision 3D in Disney's Hollywood Studios, and you'll find a number of funny finds. First, as you enter the building and head to the pre-show area, you'll see a desk on the side and a sign that says "Back in 5 minutes key is under mat."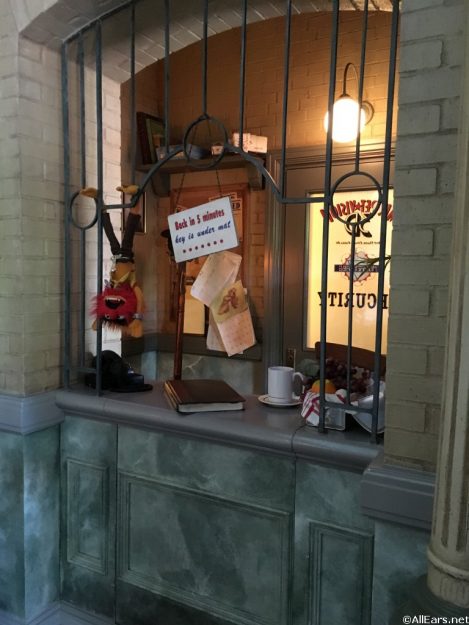 There is a mat right by this desk. Lift it up and you'll find…a key! Just like they said!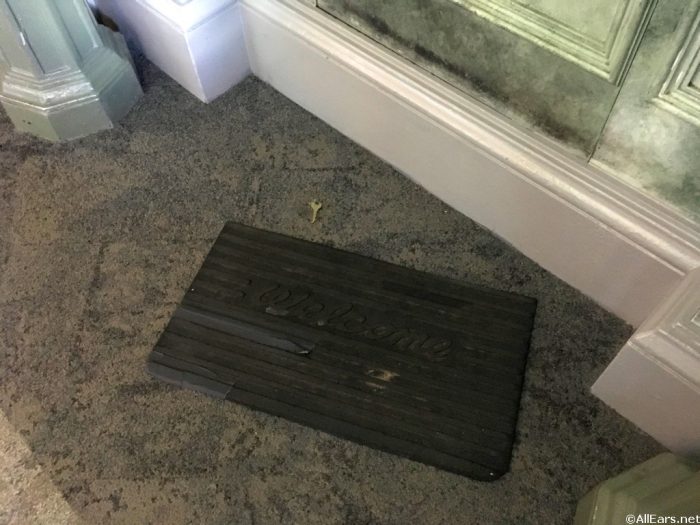 But that's not all. Once you get into the pre-show you'll spot a net that appears to be full of some kind of gelatin. One might say it is a net full of Jello. Say that quickly and see if you can figure out the reference.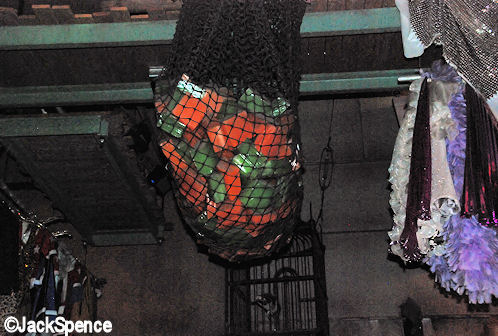 Got it? It's a reference to Annette Funicello! Funicello was a beloved Mouseketeer, starred in many Disney feature films and television shows, and had a successful recording career with Disney as well. Oh, those Muppets — they've certainly got a unique sense of humor!
8. Puffins in Arendelle
Similar to when Mr. Toad was replaced by Pooh, some fans were less than pleased when Disney announced that Maelstrom would be replaced in the Norway pavilion at EPCOT with a ride themed to Frozen. And while there are lots of new things to admire on this attraction, there are some references to the building's former occupant. When you're near the end of the attraction, in the port of Arendelle with fireworks overhead, you'll find some puffins watching the scene. Recognize them? They're a remnant from Maelstrom and a little bit of a tribute, in a sense, to the former attraction.
9. The Nautilus
For many years, the area that now forms part of New Fantasyland was a rather large body of water that housed the 20,000 Leagues Under the Sea attraction. Although the 20,000 Leagues attraction is now gone, part of the queue for Under the Sea — Journey of the Little Mermaid pays reference to this former attraction. Look in part of the queue and you'll find the shape of the Nautilus, the ride's iconic vehicle, embedded in the rock work.
10. Pizza Planet
Alien Swirling Saucers is designed as a playset that Andy got from Pizza Planet. So it makes sense why those pizza-holding robots are featured at the entrance. Haven't seen Toy Story for a while?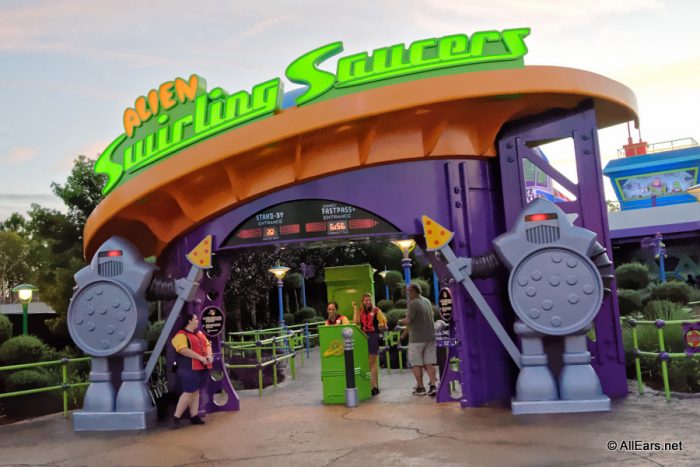 Well, here's a screenshot from the movie. Those two robots at the front of the attraction are just like the ones you see at the entrance to Pizza Planet in the film! It's another fun reference that you might have walked past and never even noticed or thought about.
These are just 10 of the MANY Easter eggs and hidden details in Disney World. Looking for more? Search for the hidden Donald on an armchair on Haunted Mansion or a portrait of the founder of Big Thunder Mining Company in Big Thunder Mountain that looks very similar to one Disney Imagineer. Or you can look for LOTS of unique references in the Twilight Zone Tower of Terror or even the mini Millennium Falcon in Star Wars: Galaxy's Edge. There's so much to find and enjoy throughout all of the parks.
Which of these easter eggs have you already seen in the parks? Let us know in the comments!
Join the AllEars.net Newsletter to stay on top of ALL the breaking Disney News! You'll also get access to AllEars tips, reviews, trivia, and MORE! Click here to Subscribe!