As Disney's Hollywood Studios continues to transform into something else. Disney's Movieland, perhaps? The stream of goodbyes to original attractions from when the Disney/MGM Studios opened in 1989 continues.
The latest attraction will close in a couple of days and was a surprise to me. When Turner Classic Movies (TCM) came on as a sponsor for the Great Movie Ride a couple of years ago I thought it meant a new lease on life for the iconic attraction. Alas, though it did get spruced up some and TCM host Robert Osborne introduced the movie montage, Disney recently announced the Great Movie Ride would be replaced with a Mickey Mouse based ride.
Below is my tribute to one of my favorite attractions.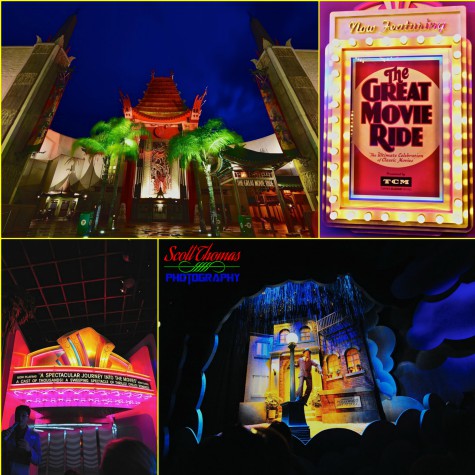 The Great Movie Ride in Disney's Hollywood Studios.
I will miss the Great Movie Ride. I am a fan of all the movie genres found inside from gangsters to westerns and from musicals to science fiction. Mickey Mouse and Disney has some big shoes to fill.