Disneyland may be the original, and Walt Disney World may be the biggest, but don't count out the international Disney Parks! These kingdoms across the sea might be cut from the same cloth as their American counterparts, but they often feature attractions you can't find anywhere else.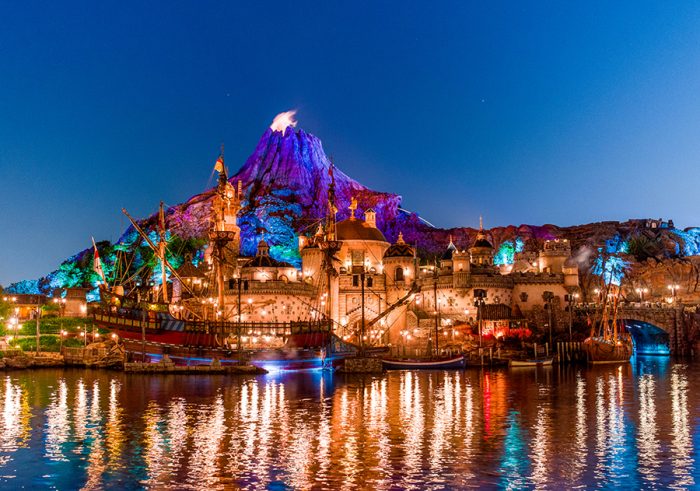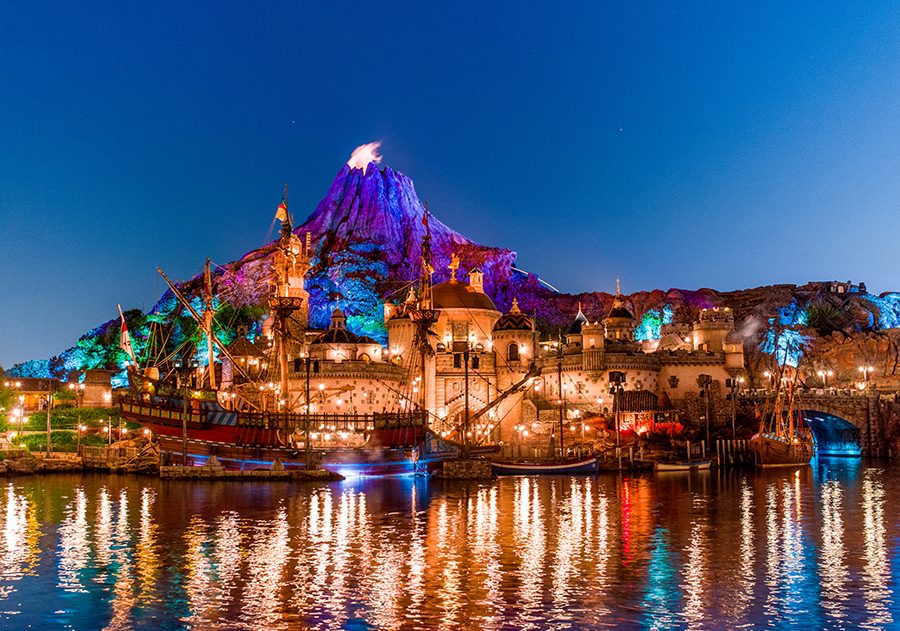 While some rides, like Tron Lightcycle Power Run and Remy's Ratatouille Adventure, have already begun to make the jump to the states, many of these international originals remain firmly on their side of the pond.
Here are our top choices for
international attractions that need to take up residency at Walt Disney World

.
Mystic Manor
Haunted Mansion is a Disney Parks classic, and it consistently ranks high on AllEars readers' lists of best attractions. However, those Grim Grinning Ghosts don't always fly with international audiences. Stories about ghosts and the undead are largely banned in China, with only a few exceptions (such as Disney's own Coco) passing muster. As benevolent as the happy haunts of the Mansion are, that was one censorship battle Disney didn't want to risk. It's easy to pull a film from theaters, but spiriting away an entire ride?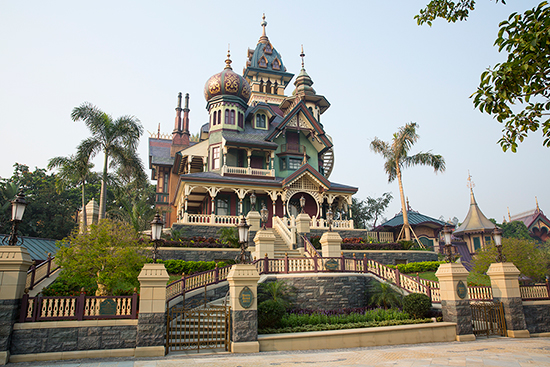 Fortunately, Imagineers are ever resourceful, and transformed the core concept of a supernatural mansion into a ride with so much merit that it could easily stand alongside its spooky counterparts. Best of all, it could easily do so without muscling in on Master Gracey's real estate.
Mystic Manor invites guests into the home of Lord Henry Mystic, member of the Society of Explorers and Adventurers, to peruse his collection of ancient relics. However, when Mystic's pet monkey opens a cursed music box, the exhibits come to life in a whimsical dance of magic and peril. This trackless dark ride, with a soundtrack orchestrated by Danny Elfman, will send you on a (literal) whirlwind tour of ancient history with not a spirit in sight. Best of all, it's historic theming would let it fit perfectly in EPCOT, even if its gags are a bit sillier than the typical World Showcase attraction.
Indiana Jones and the Temple of Peril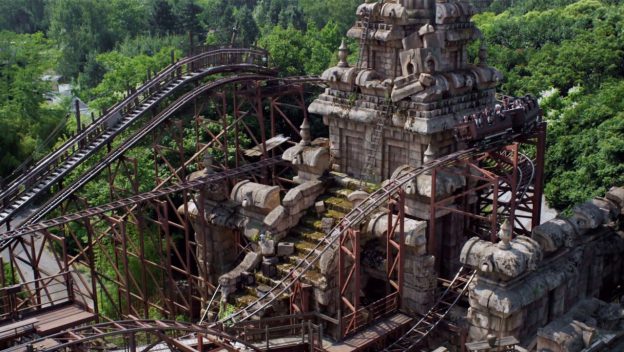 Inspired by the minecart chase from Temple of Doom, this Parisian coaster sends guests on a wild ride through ancient ruins, complete with one of the few inversions found at a Disney Park. It's certainly a thrill worthy of Indy himself, but its original concept was even more adventurous. Originally, guests could ride through a show building inspired by the second Indiana Jones film, narrowly avoiding deadly traps as their minecart careened out of control! Imagine a cross between Indiana Jones Adventure and Expedition Everest. Alas, financial issues kept this a strictly traditional coaster, albeit one which would fill our longing for an Indy ride on the East Coast.
Nemo & Friends SeaRider
Originally called the StormRider, this Tokyo DisneySea attraction plays like an aquatic version of the classic Body Wars. Your submarine is shrunk to the size of a fish as you go on a randomized tour of the Great Barrier Reef, the EAC, and beyond!  Frolic with otters, escape from squid, and meet all of Nemo and Dory's friends as you go on a wild ride through the big blue world. You'll even find out that all Manta Rays share Mr. Ray's love of song and that Dory is a lot better at speaking whale than you might think. The ride is also much more immersive than its predecessors, as it features windows on the walls and ceiling to let you catch glimpses of the aquatic chaos outside. According to legend, the ride system for Body Wars still exists somewhere on Disney property. Perhaps, with a bit of TLC, this fantastic attraction could find a home in EPCOT.
Journey to the Center of the Earth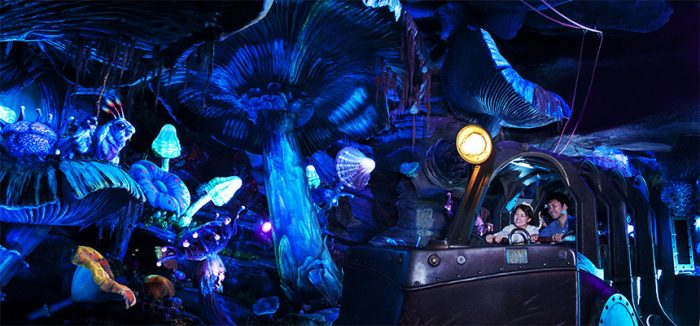 The sibling status of Test Track and Radiator Springs Racers is well known; both are rides about cars going fast, after all. What you might not know is that these rides have a third sibling: a Jules Verne-inspired voyage through subterranean caverns. This steampunk spectacle has you board an iron excavator as you explore the strange and alien landscapes of the Earth's core. It's the closest thing we have to an Atlantis: The Lost Empire ride, and it features some of the most spectacular practical effects ever seen on a Disney attraction. Every cavern is meticulously sculpted, and the few screens are so well hidden you'll barely be aware you're looking at them. Plus, like all Test Track-inspired attractions, it is fast.  As much as I'd love to see it given an Atlantis themed makeover, this ride's theming is fantastic as it is. In fact… could we just bring all of Tokyo DisneySea over? That'd be fantastic.
Roaring Rapids
Both California Adventure and Animal Kingdom have white water rapids rides, but the Shanghai version is a bit more intense than most. Unlike its more grounded counterparts, Roaring Rapids sends guests through the lair of the dreaded Q'aráq, a massive crocodilian beast that would give the Yeti a run for its money. Introducing this more extreme storyline to Kali River Rapids might undercut the (admittedly half-baked) environmental message, but it would make it the perfect companion piece for Expedition Everest. Mess with the environment, get attacked by a scary monster.
Pirates of the Caribbean: Battle for the Sunken Treasure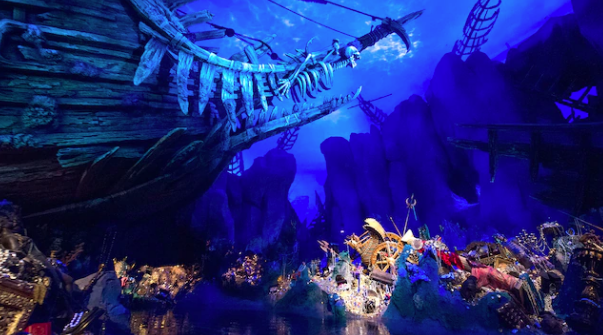 When Shanghai Disneyland first opened, Imagineers had a problem. Shanghai Disneyland had to be unlike any other Disney Park. Simply copying and pasting the Magic Kingdom wouldn't do, and Disney had learned enough from the debacle of Euro Disneyland to not even try. However, Pirates of the Caribbean remained one of the most popular franchises on the planet. Simply replicating the original wouldn't do; they needed to build a Pirate experience unlike any other. The result, Battle for the Sunken Treasure, remains one of the most spectacular Disney rides ever created.
It begins in familiar territory; a slow boat ride through a ship graveyard with all the familiar elements. There's the talking skull, a restaurant in the ride, and even a skeletal recreation of the classic jail scene. However, things take a turn for the supernatural as you discover the wreck of the Flying Dutchman, as Jack Sparrow's skeleton magically comes to life and whisks you to the bottom of the sea for a battle with Davy Jones! The ride combines elements of the original attraction with the latest technology, leading to a Pirates experience unlike any other. If you were impressed by the ship battle scene on the original attraction, this one will blow your mind like a cannon!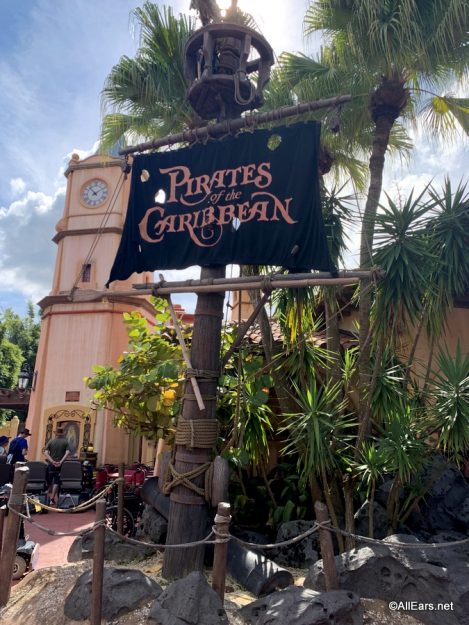 Is there a Disney attraction from overseas you'd like to see make the jump to the States? Let us know in the comments!
Join the AllEars.net Newsletter to stay on top of ALL the breaking Disney News! You'll also get access to AllEars tips, reviews, trivia, and MORE! Click here to Subscribe!