EPCOT has seen a lot of updates in the park recently with progress on the PLAY! Pavilion and new glass pylons at the main entrance area.
But, even though we've seen construction happening all around EPCOT, one of our favorite spots has officially reopened for guests traveling from far and wide!
As we made our way around the World Showcase today, we found out that the House of Good Fortune has opened at the China Pavilion again!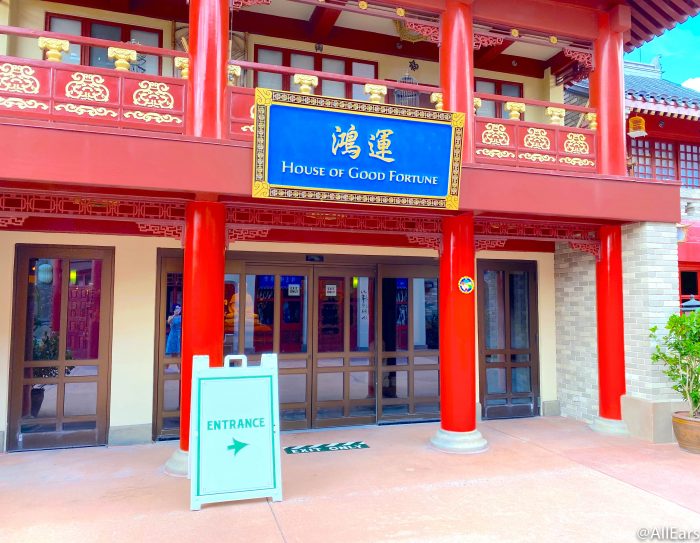 The outside of the store has signs pointing to where the entrance is located with designated exits as well.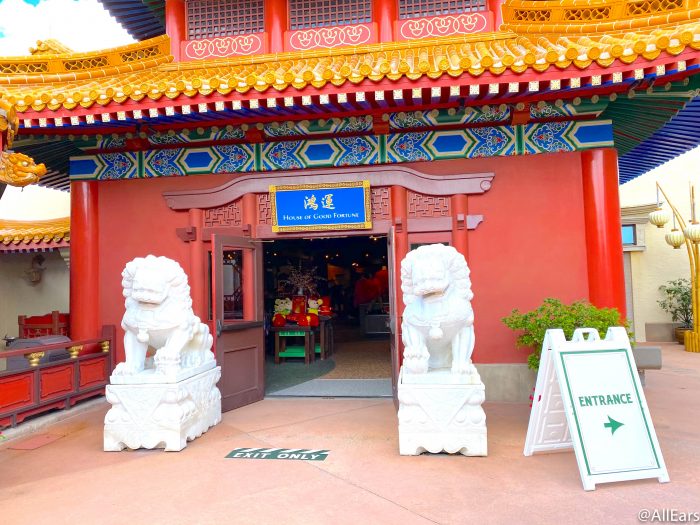 Distancing markers and arrows on the ground led everyone inside the House of Good Fortune.
The House of Good Fortune looked just as gorgeous as we remember with ornate carvings in the wood, lanterns hanging from the ceiling, and plants placed around the rooms!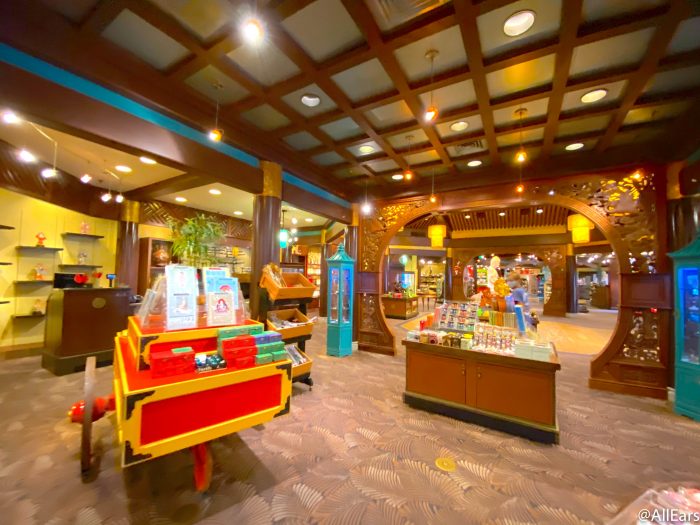 Although guests could pick up jewelry that would look stunning with their park outfits or new ears…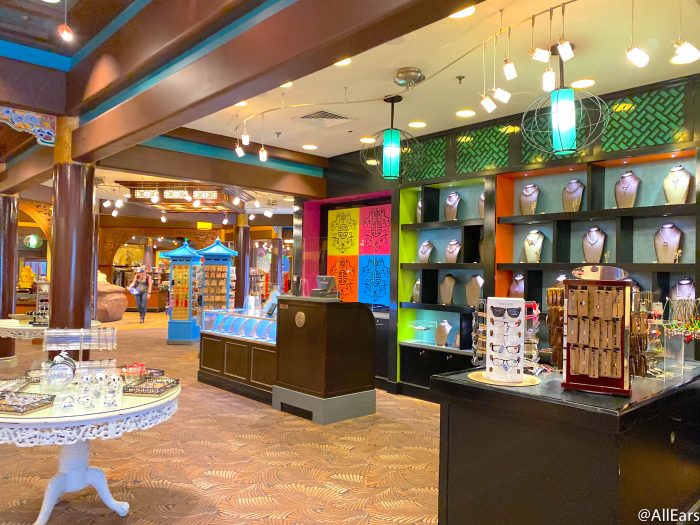 …everyone can treat themselves to some Chinese goodies to take with them around the parks or pick up as a gift for friends back home.
Now that the parks have reopened, you can celebrate with the Grand Opening Mug, Hat, Train Set, and more!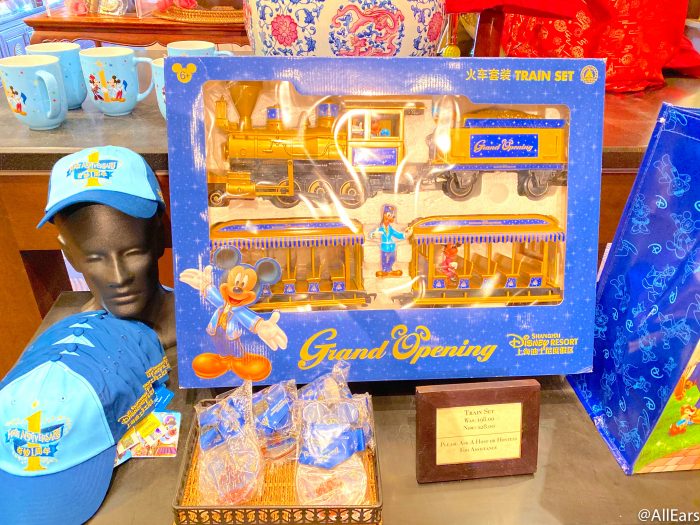 Plus, the Lunar New Year that we've seen earlier this year has made its way back into the House of Good Fortune so you can look as lovely as ever.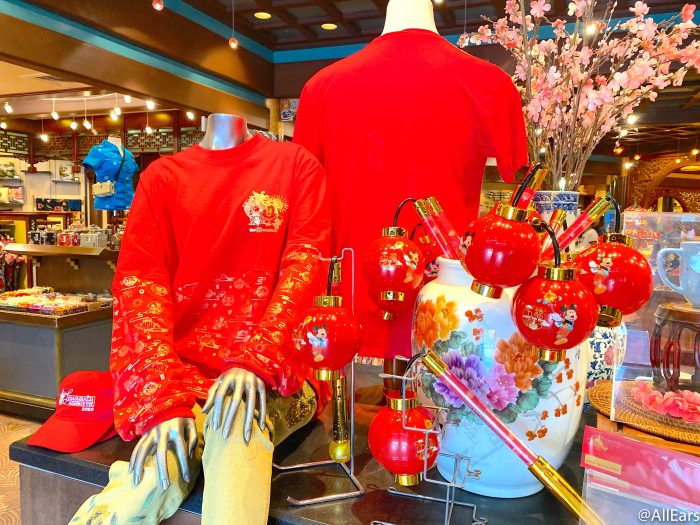 Although EPCOT hasn't reopened every spot in the park yet, we are excited to continue exploring Future World and the World Showcase to take a look at everything new!
Have you been to the House of Good Fortune before? Let us know in the comments below!